It's almost June and you know what that means. School will be out. Children will be left to their own devices. During hours of endless sun and aimless wandering, you will hear, over and over again, "I'm bored. There's nothing to do." There are only so many times you can say, "Go play, Mommy's having a gin and tonic." before you'll feel like a bad parent. I'm here to help. It won't solve all of your problems, but having a stack of books at the ready gives you something to offer when the whining gets to be too much. Throw some books in the beach bag, keep them on the porch, or put a pile next to your kids' beds. If you have girls, that may be enough. If you have boys, those traditionally reluctant readers, you may need to suggest a specific book, challenge them to a reading contest, or subtly suggest that they might not be ready for such a hard/scary/complicated story. Reverse psychology works every time.
To make sure everyone's happy, this list includes board books, young adult novels (or "YA" as they're often referred to) and everything in between. If your kids are reading by themselves, send them to a shady patch under a tree to thumb through some of these. If you're looking at three months of bedtimes for your younger ones, I've included a long, long list of picture books.
And yes, I've grouped them for boys and girls. Please, don't yell at me in the comments. I am not saying that your girls can't read the boy books, or vice versa. I know there are girls who love sports and construction trucks and boys who love Eloise and playing house, and they should all get to read whatever interests them. But, if you know your son likes traditionally male things (and by this I mean bugs, cars or baseball), I've got you covered. If your daughter loves princesses and bunny rabbits, you'll find that with the "girl" books. There is plenty in between. And parents, don't let the fact that these are "children's" books keep you from taking a peek between the covers. Books written for older kids have gotten incredibly interesting in the past decade -- ever heard of "Harry Potter," "The Hunger Games" or "Percy Jackson"? If you get up early enough, no one will ever know. My lips are sealed.
Whatever you choose, here's to a summer without whining, unless your kids are asking for another trip to the library or bookstore to stock up.
On the next page: Books for Boys
BOOKS FOR BOYS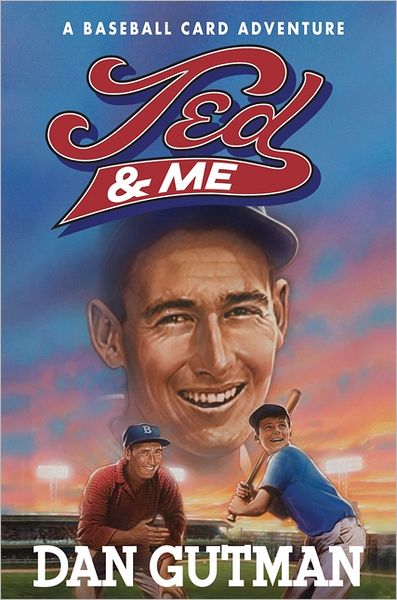 If you have boys who love sports, there are a slew of options to occupy summer afternoons. Dan Gutman's "Baseball Card Aventures" series follows Joe "Stosh" Stoshack as he travels through time meeting baseball legends including Roberto Clemente, Ted Williams and Babe Ruth. Baseball card in hand, Stosh not only meets the baseball greats, but also gets conscripted by the FBI to help change the course of history.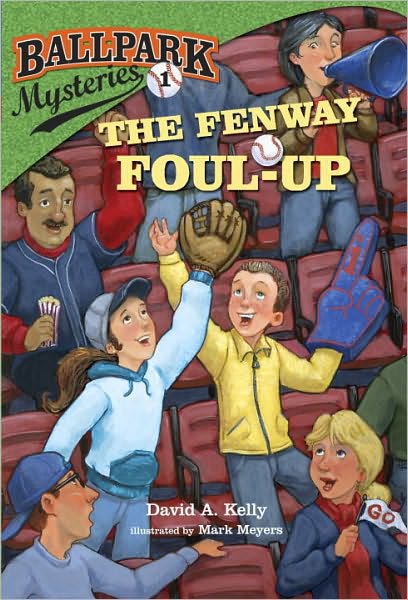 For slightly younger readers, David A. Kelly's "Ballpark Mysteries" give kids the chance to explore ballparks across the country while finding stolen lucky bats, unmasking ghosts, and locating missing persons.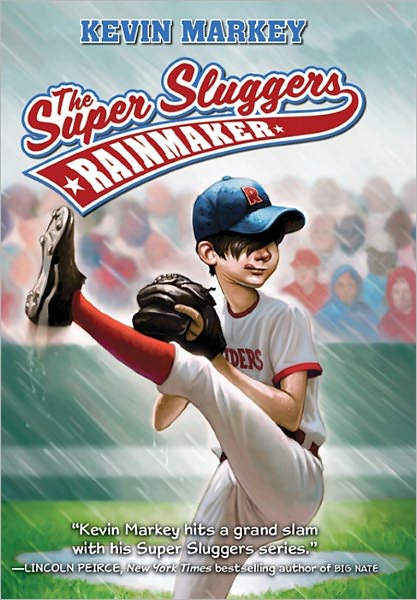 Finally, Kevin Markey's "The Super Sluggers" tracks The Rambletown Rounders through a series of mishaps, slumps and plagues of biblical proportions as the players try to pull together to beat their rivals, the Haymakers. With detailed descriptions of the games themselves, "The Super Sluggers" series is a young baseball addict's dream.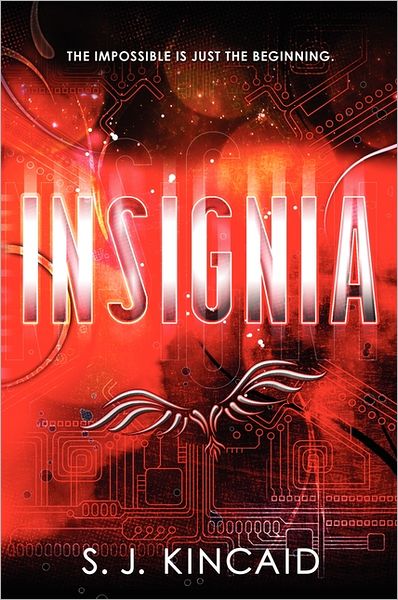 If you know a pre-teen or teen who gets lost in fantasy or science fiction, put S.J. Kincaid's "Insignia" in front of him and let this story do the rest. Kincaid mixes gaming and a futuristic world where kids are virtual soldiers with intrigue that is entirely real. With the best of "Ender's Game" and a distinctly modern wit and an accessible and gripping story, "Insignia" is a fantastic read.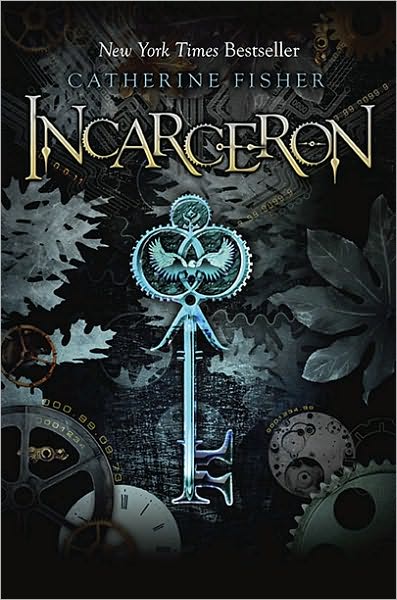 I had a similar experience with "Incarceron" by Catherine Fisher, which follows two parallel dystopian worlds -- a prison intended to be a rehabilitative paradise, but which has morphed into an unimaginable hell, and the "outside" world in which time has been ordered to stand still. When the boundary between the two is breached, it alters everything. You can also get ahead of the curve and read it before it becomes a movie.

For boys who love all things gross, disgusting and nasty, look no further than Matt and Dave's "Yuck" series. My personal favorite is "Yuck's Amazing Underpants" because I'm fascinated by a kid who wears the same pair of underwear every day for six weeks in order to grow a colony of germs. Yuck is every boy's hero and idol (and the boy we're all glad doesn't live in our house). For kids from 7 to 9, please don't blame me for any unexpected science experiments in your basement.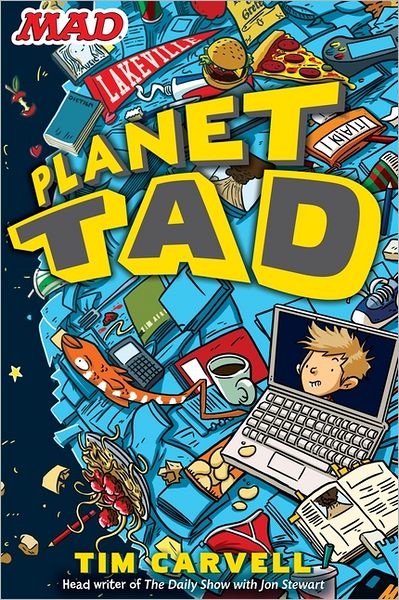 If you grew up with Mad magazine, and appreciate the idea of a middle school blogger with a sarcastic streak, then you need to own "Planet Tad." I hope knowing that the author is the head writer for "The Daily Show with Jon Stewart" is an added bonus. Structured as series of blog entries tracking a year in Tad's life, with emoticons and illustrations galore, this book chronicles the indignities and humiliations of middle school in a way that reminds me why I've blocked most of my memories of those years out.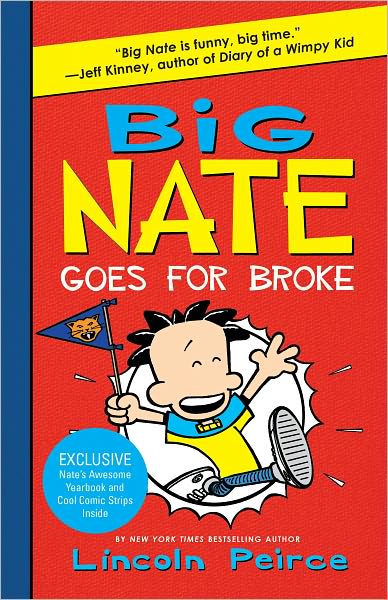 Comic lovers everywhere already know about Big Nate -- but now you don't need to wait for the Sunday paper to enjoy his antics. Instead, boys can read "Big Nate Goes For Broke," the latest book by cartoonist Lincoln Pierce. If your goal is to get boys who might not like to read to read, "Big Nate Goes for Broke" combines plenty of cartoons to distract them from the fact that they're doing something slightly educational. They'll feel like they're getting away with something and you'll feel like a good parent. Everyone's happy. And besides, the school mascot gets to call his rival a "butthead." What kid won't like that?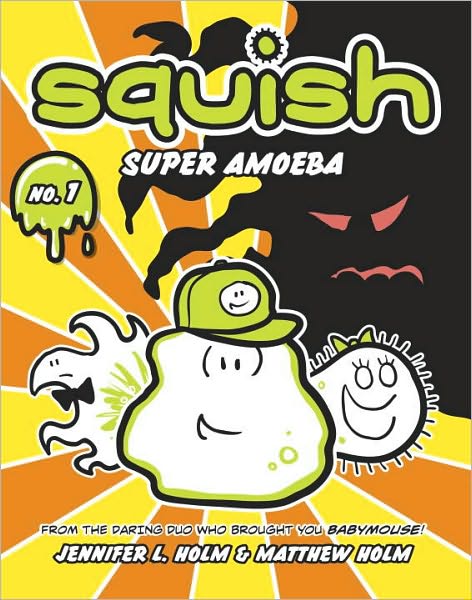 For younger readers, there's also "Squish: Super Amoeba," by sibling duo Jennifer and Matthew Holm. It's about amoebas who mooch lunch money, dream of becoming superheroes, and eat tacos. The Holms throw in some science facts here and there, so your kid might actually learn something, too.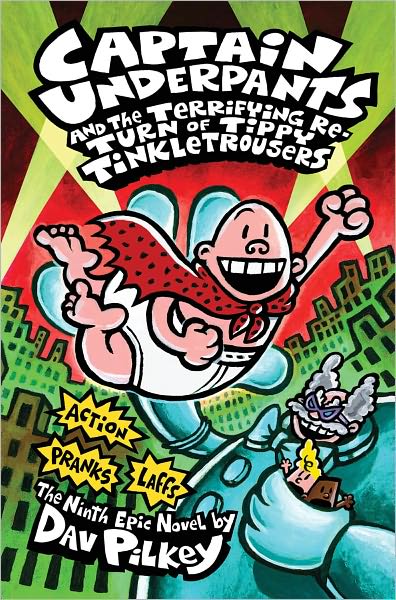 Fans of the "Captain Underpants" series will be happy to know that the latest adventure of the tighty-whitey-wearing hero of these books comes out in August. "Captain Underpants and the Terrifying Return of Tippy Tinkletrousers" has the necessary levels of boy humor, plenty of pictures and the usual dastardly villain.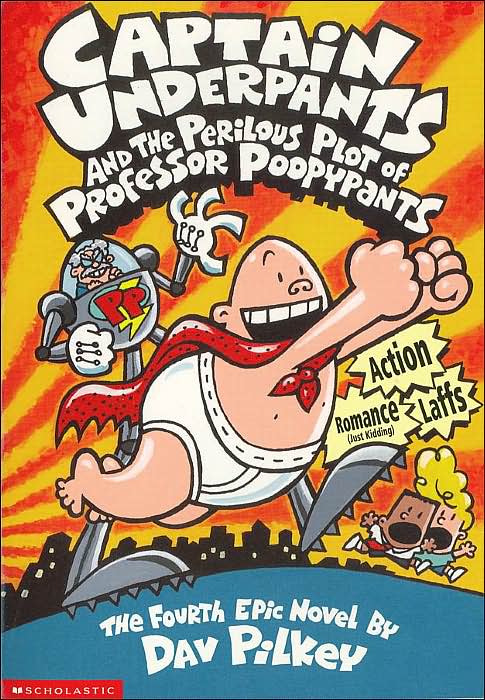 If you're feeling rebellious, pick up "Captain Underpants and the Perilous Plot of Professor Poopypants" to discover the Name Change-O-Chart 2000, which lets you pick a new summer name for yourself. I did, and I'd like you all to call me Gidget Gigglebrain from now on.

I know I'm late to the party on this one, but Brian Selznick's "The Invention of Hugo Cabret" is a beautiful book, replete with extraordinary pencil drawings which perfectly set off a story of an orphan boy named Hugo living in a train station in Paris. Hugo has a lot of secrets, but when he meets a young girl and her bitter guardian, his secrets start to come undone with unexpected results.

On the next page: Picture Books For Boys
PICTURE BOOKS FOR BOYS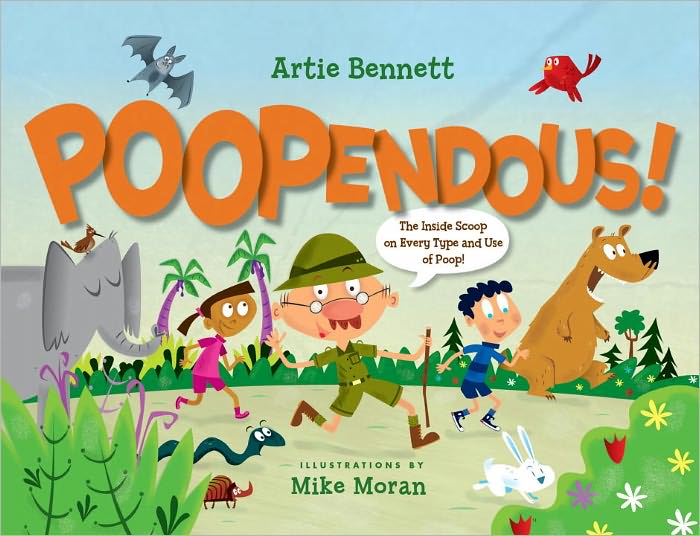 For anyone who loved "The Butt Book," you must immediately go and buy Artie Bennett's follow-up, "Poopendous." It appears there is no topic Mr. Bennett can't make funny and educational. There aren't many picture books that teach kids that "Monkeys fling when under stress. It helps the monkey decompress" and "Seeds inside a critter's poop might go as far as Guadeloupe!" I'm not kidding when I say this came in handy at my son's preschool last week.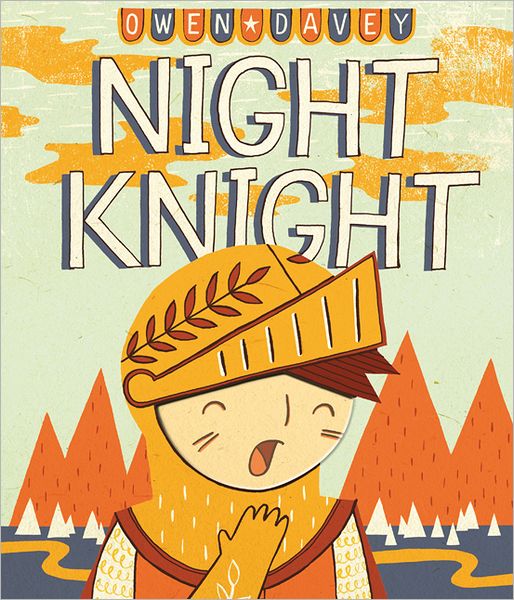 Maybe Owen Davey has a kid like mine who has turned bedtime into a nightly quest for peace and quiet. "Night Knight" is all about the gorgeous illustrations of medieval dragons and castles in a range of muted oranges, reds and greys. Here's hoping the boys in your lives fall asleep to dreams of knights and adventures after reading this latest addition to your library.

With a nod to "Casey at the Bat," a dash of science geek, and the impending destruction of the earth, Chris Van Dusen's "Randy Riley's Really Big Hit" has something for everyone. A fireball's heading to Earth, and only Randy Riley, average baseball player but robotics genius, can save the world. The illustrations evoke the '60s, with sunken living rooms, horn-rimmed glasses, carports, cuffed jeans and Converse sneakers -- but manage to feel fresh and modern with vibrant colors and interesting perspectives, too. It's the best of all worlds.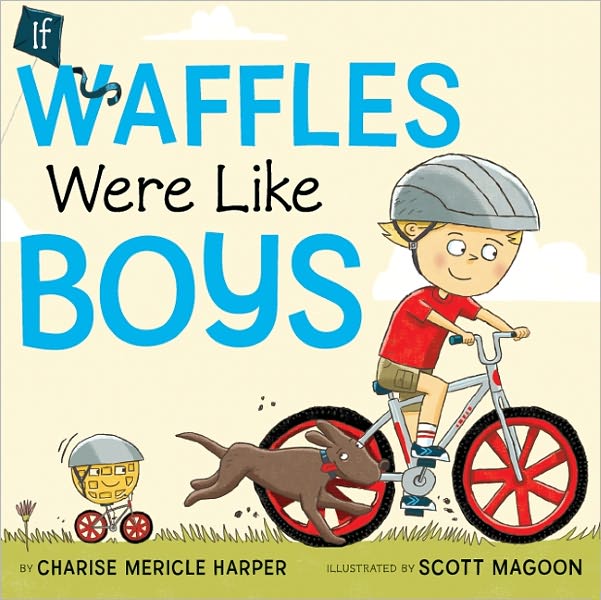 Envisioning the world through the eyes of boys means that waffles catapault cheerios at the orange juice during breakfast, socks become pirates, and a trip to the grocery store ends in shopping cart races through the aisles. Charise Mericle Harper's charming "If Waffles Were Like Boys" will have you in stitches and gives kids a jumping off point to imagine everything just a little bit differently. When you read it, make sure to look for the toothpaste transformed into a lion and the pea doing a one armed handstand.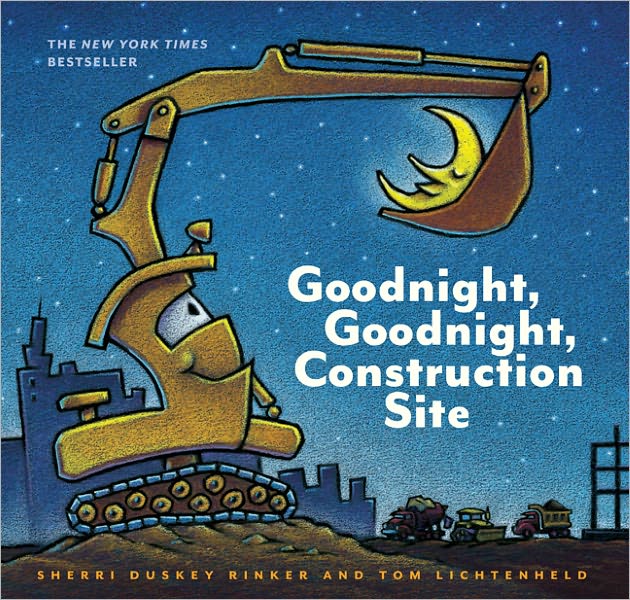 When the construction site shuts down for the day, every truck has its own bedtime ritual. Turns out they have blankets and teddy bears and nightlights, just like kids. If your son is as obsessed with diggers and dumptrucks and cranes as mine is, you really need to own "Good Night, Good Night, Construction Site," by Sherri Duskey Rinker and Tom Licktenheld.

If I found a robot while picking pinecones in the forest, I'd probably freak out. But kids don't freak out. In Ame Dyckman's "Boy + Bot," they take the robot home, feed it applesauce and read it a story. The real fun begins, however, when the robot reciprocates.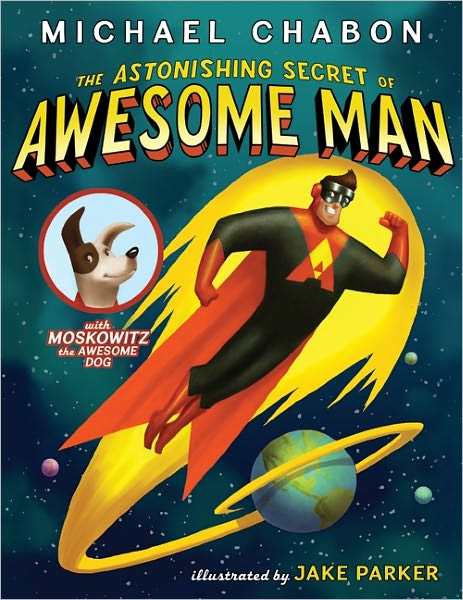 Michael Chabon's "The Astonishing Secret of Awesome Man" is for every boy who has imagined having a secret identity and turning into a superhero to save the world, and then going home and having his mom make him a sandwich. You know why the title character of this book is so cool? Because, as he says, "I'm just basically awesome." That, and he has a sidekick dog named Moskowitz.

Peter Stein and illustrator Bob Staake have made me love boy things. In "Cars Galore" they imagined cars that snore, smell, rock out and do loop-de-loops and described them all in funny, silly, concise rhymes. They've done it again with "Bugs Galore", where the creepy crawlies of the world watch TV, swim in soup, do a conga line with food and light up the night sky. Kids will get lost in the detailed illustrations; either book is the perfect length for a bedtime story.

On the next page: Books for Girls
BOOKS FOR GIRLS
Books for girls aren't limited to "Little House on the Prairie" anymore. It used to be that great girl books were predictable -- a sweet little girl, a loving family, the occasional animal, fairy or princess and you were off to the races. Not anymore. There is great fantasy and dystopian fiction out there with strong female protagonists; the animals now have a little attitude; and your friends can easily be dead or alive.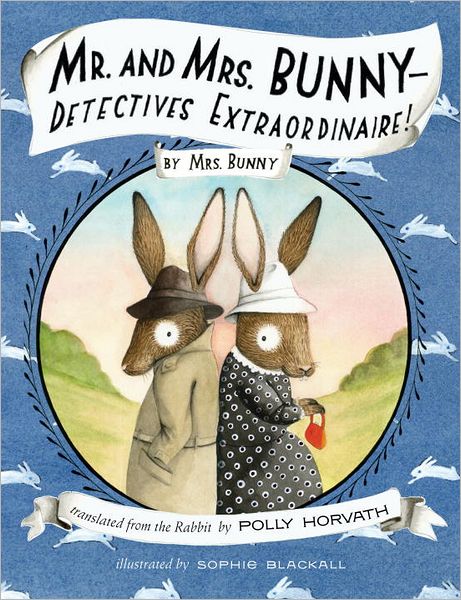 I remember animal books being pretty dull when I was a kid (with the exception of "Bunnicula" and "Charlotte's Web") -- but Polly Horvath has come up with something quite lovely in "Mr. and Mrs. Bunny -- Detectives Extraordinaire." This whimsical tale of two rabbit detectives feels like a classic, but it is anything but old-fashioned. Two fedora-wearing bunnies (please do not refer to them as arctic hares, they won't appreciate it) help a young girl named Madeline find her kidnapped parents, not knowing that the resulting adventure will involve exceedingly clever foxes, a brilliant but unstable marmot and breaking secret codes. It's a romp worth reading.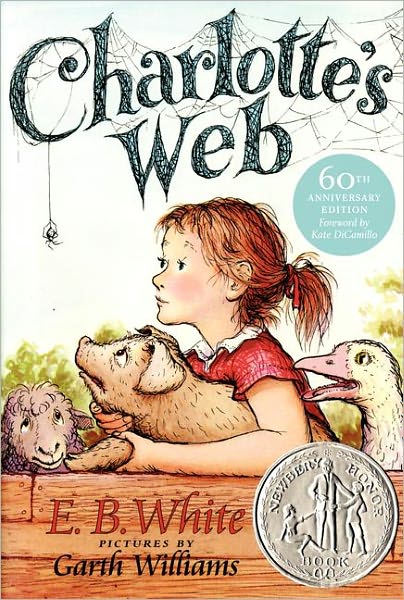 If you're more interested in a true classic, and your daughter hasn't yet read "Charlotte's Web," now's the summer for it. In its 60th anniversary year, the tale of Wilbur, Charlotte, Fern and Templeton is as touching as it ever was. As Wilbur notes, Charlotte is "in a class by herself."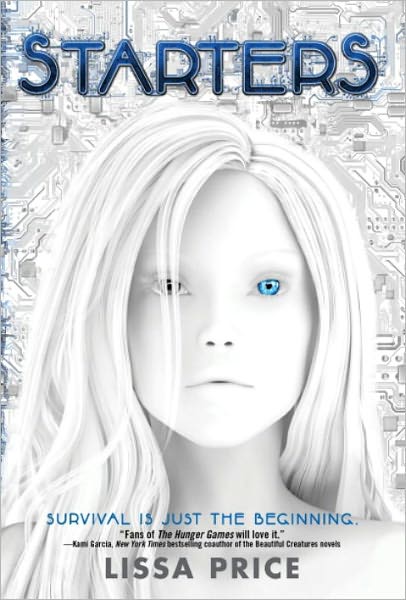 Finally, science fiction for girls! "Starters" by Lissa Price is creepy, disturbing, troubling and highly addictive. Girls interested have a worthy heroine in Callie Woodland, an orphan in a future in which teenagers rent their bodies to the elderly who long for a taste of youth again. This book makes you question what you'd do for money, for friendship and for family. When you're done, you'll think you know the answers, but remember, you've only heard one side of the story.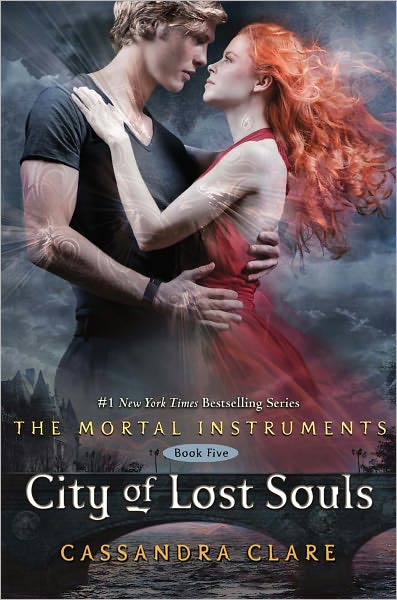 If fantasy is more your thing, and your teenage daughter hasn't yet devoured Cassandra Clare's series "The Mortal Instruments," please, please, please buy it for her. "City of Lost Souls" is the fifth book in the series and continues to expand and explain the world of shadowhunters, demons, angels, vampires and werewolves. Clare twists thwarted lovers, impossible families, plots and counterplots and the possible end of the world together in a compelling story that already has me eager for Book #6. This is young adult fiction at its best.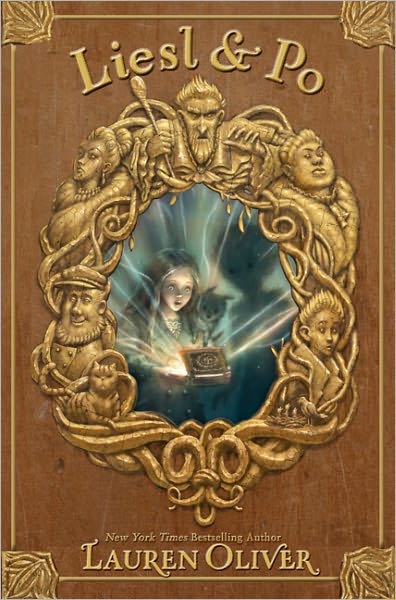 For younger fantasy readers who aren't quite ready for the edgier aspects of "The Mortal Instruments," Lauren Oliver's "Liesel & Po" is wonderful. Liesel, a lonely girl who lives in an attic, Po, a lonely ghost and Will, a lonely alchemist's apprentice are all going to get a little less lonely when they meet under the most unusual of circumstances. Their journey is beautiful, wrenching and illuminating. A story of friendship in the guise of a ghost story, "Liesel & Po" will give girls a necessary escape from sunburns and family car trips.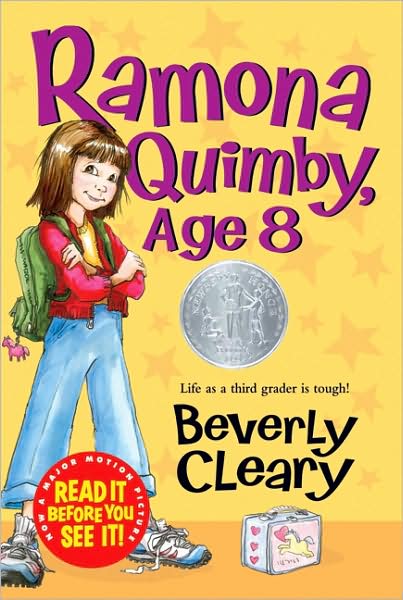 Today's authors owe Junie B. Jones and Ramona Quimby a debt of gratitude for paving the way for smart-alecky, clever, laugh-out-loud books for girls. They're repaying the debt by continuing to give young girls sassy, funny and larger-than-life characters.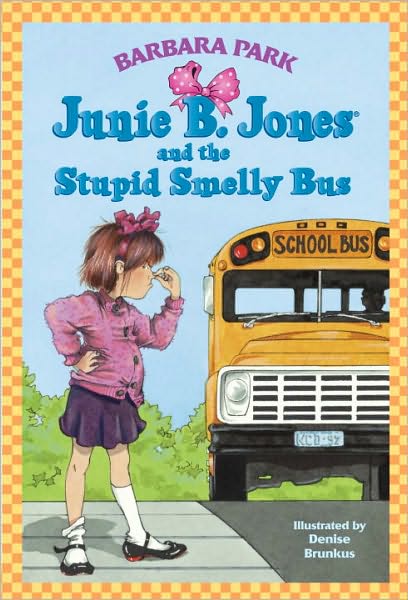 It's the 20th anniversary of the publication of the first Junie B. Jones book, "Junie B. Jones and the Stupid Smelly School Bus," so I think it is only fitting to recommend something in honor of Junie B.
"Cinderella Smith," the title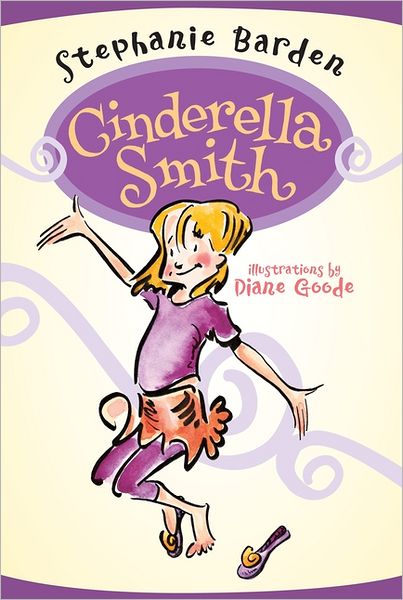 character of Stephanie Barden's book of the same name, doesn't have a wicked stepmother and isn't a servant in her own home -- but does have an unfortunate habit of losing shoes and making up words. Your chapter book readers will love this light-hearted story of a missing dance shoe, escaped pets and possible wicked step-sisters.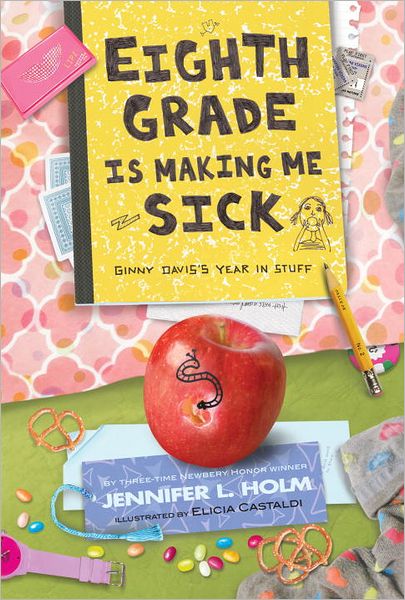 If you know a girl who thinks in pictures and maybe isn't fond of books with lots of dense text, check out Jennifer L. Holm's "Eighth Grade is Making Me Sick." This is a story told in pictures, sticky notes, drawings, screenshots and ticket stubs. It takes the best of scrapbooking, comic books and graphic novels and mushes them together in a way that perfectly captures what an eighth grade year looks like.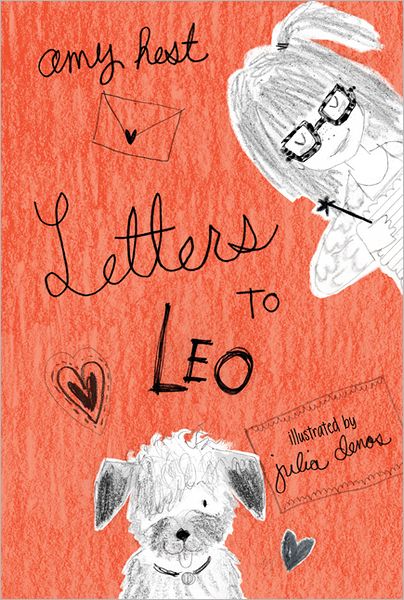 "Letters to Leo," on the other hand, is told entirely in letters written by fourth grader Annie Rossi to her dog. Yes, I said dog. In funny, insightful and charming notes, "Letters to Leo" captures the best and worst of life in the fast lane of elementary school. It's also small enough to sneak into a duffel bag for camp, without the tell-tale book bulge.

On the next page: Picture Books for Girls
PICTURE BOOKS FOR GIRLS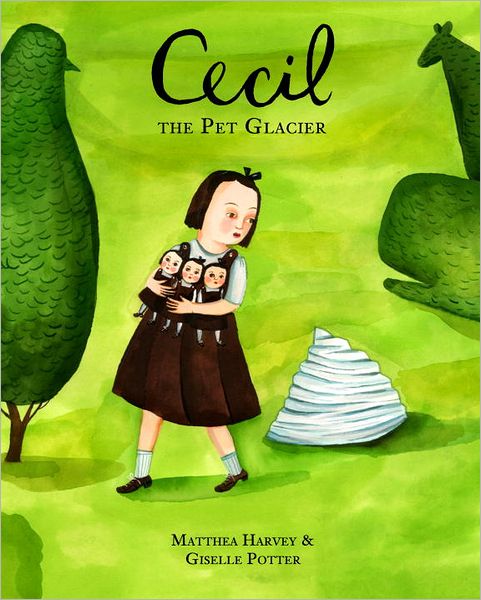 I have absolutely no idea how Matthea Harvey came up with the idea for "Cecil the Pet Glacier," but I love everything about it. Ruby Small is a normal little girl with very peculiar parents. How peculiar? "On summer evenings, Mrs. Small would put on her fanciest tiara and Mr. Small would set up the record player, and the two would tango cheek to cheek among the topiary." But what proves to be truly odd about this family is that Ruby has a pet glacier named Cecil. Not a huge glacier -- that would just be weird. Cecil is a tiny glacier they brought back from Canada and that follows Ruby around, eats rocks and saves her dolls from the rain. Aside from some minor grooming and lots of time in the freezer, Cecil really is quite perfect. If your kids are clamoring for a dog, offer them this instead.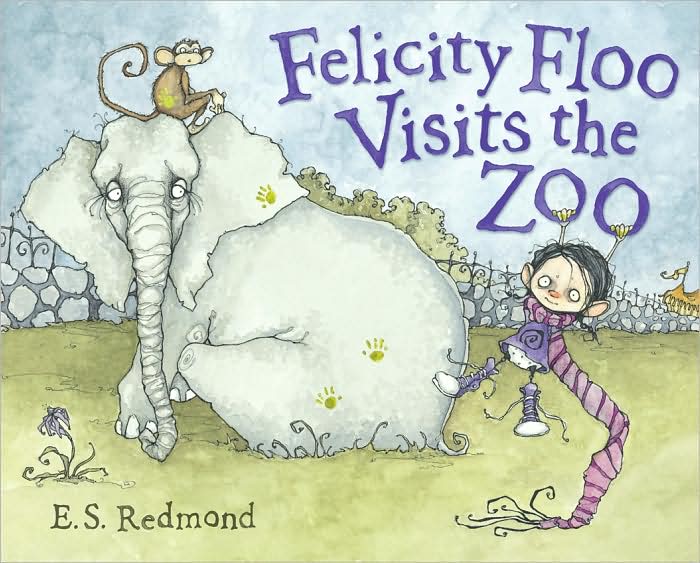 Emily Redmond's first foray into children's books (her second, "The Unruly Queen," is far and away my favorite children's book EVER) is an adorable rhyming tale of a little girl with a cold who visits the zoo -- with unexpected results. The humor in "Felicity Floo Visits the Zoo" is contagious (pun intended), and the illustrations are muted and gorgeous. You can help your kids find the icky germy handprints on every page and maybe, just maybe, teach them the importance of tissue.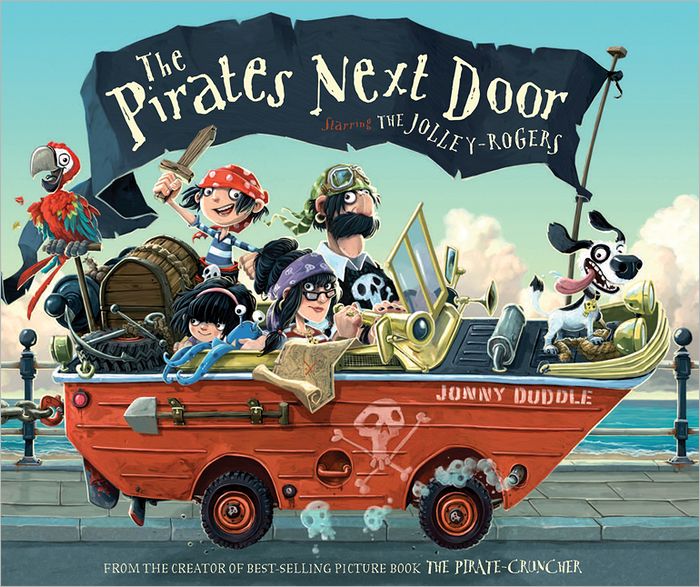 We've all wanted to run off and be pirates sailing the seven seas and shouting "Argh" at people, but how many of us have had pirates move in next door? Matilda has. In Jonny Duddle's "The Pirates Next Door Starring the Jolly-Rogers," Jim Lad and his family are just staying until they get the ship fixed, but from day one, they're considered nothing but pests. They make the postman walk the plank, their ship blocks the sun and they're missing numerous teeth. No one wants them, except Matilda. Once the Jolly-Rogers leave town, though, some unexpected surprises give everyone a change of heart.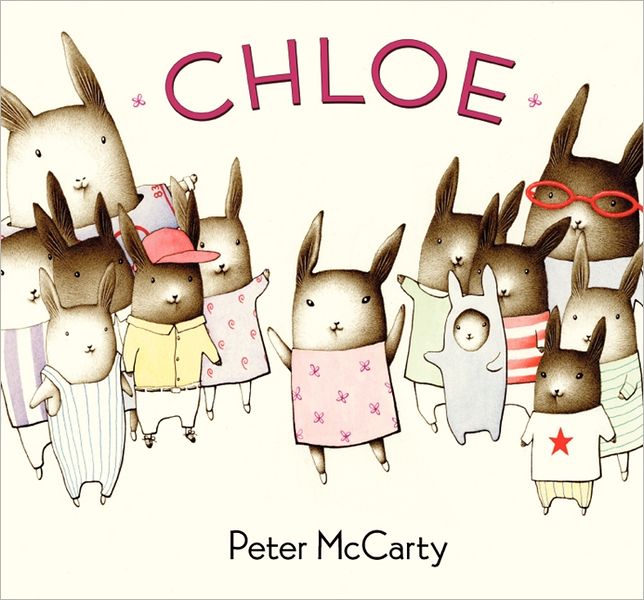 Peter McCarty's Chloe is exactly in the middle of her enormous rabbit family, and quite possibly the only one who isn't thrilled with the addition of TV-watching to their nightly routine. She'd much rather have family fun time popping bubble wrap and acting out plays inside a box. "Chloe" is imaginative and beautifully drawn, and sends just the right signal about the importance of time together.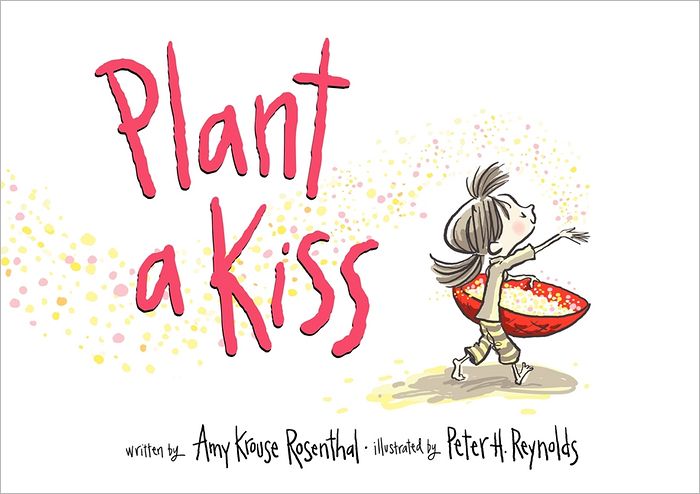 I love everything Amy Krouse Rosenthal writes, and encourage you to check out her quirky tales of cutlery and ornery vegetables. Her latest, "Plant a Kiss," is charming. Little Miss plants a kiss, watches and waits, and discovers that from kisses grow... bliss.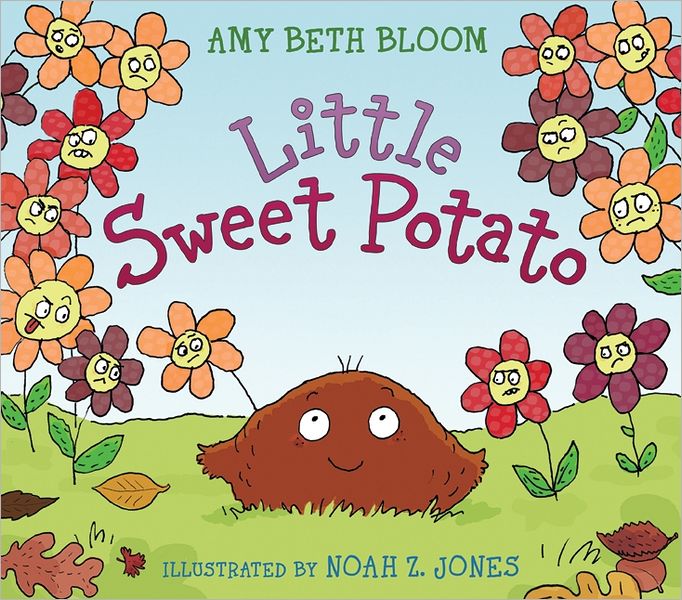 I like to garden, but I may never look at vegetables the same way again. In Amy Beth Bloom's "Little Sweet Potato," the main character gets shaken out of his patch and has to go in search of a new home, but neither he nor I expected that vegetables can be so mean. Accused of being "lumpy, dumpy and bumpy," he almost despairs until he finds new friends who think he's bumpalicious.