When you have a Princess-obsessed toddler, Christmas/Hanukkah is a hazardous time. No matter what you tell well-meaning relatives about the kinds of gifts your daughter would like, they know the truth. And how could they not? Your Princess Toddler advertises it daily with her tiara and blinding magenta tights.
Unlike you, many of these relatives are unreconstructed lovers of Princesses. Others "mean well," which is to say they understand that you're trying not to raise a passive, marriage-obsessed cream puff, and they believe they've followed the spirit of your instructions. Either way, you're screwed.
So consider yourself warned: Your house is about to get even pinker.
Princess Toddler Gift #1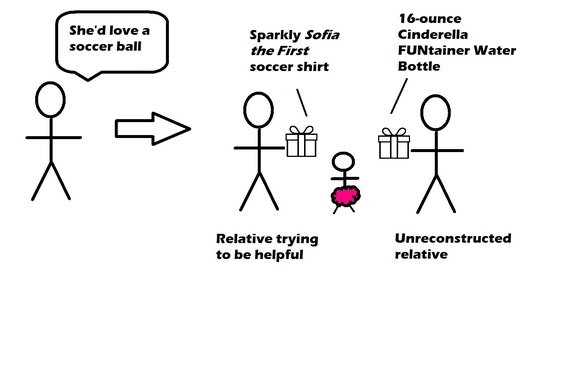 Princess Toddler Gift #2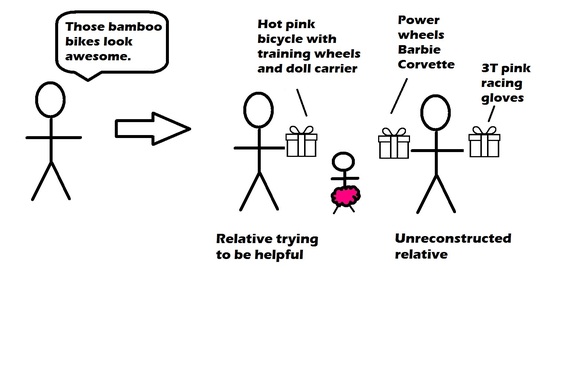 Princess Toddler Gift #4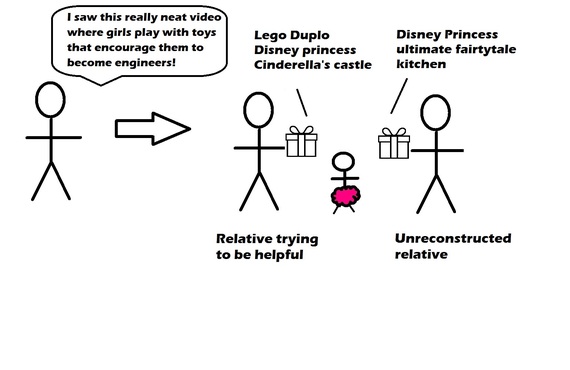 Also on HuffPost:
PHOTO GALLERY
Brands That Have Been Updated To Be More "Girly"