On June 1, 2014, at Ycenter, we saw six projects developed by university students in 48 hours, each of them with a potential to solve problems for communities in Africa and impact millions of lives.
Read here on "How to create potential impact in 48 hours."
The runner-up project for this first ever Impactathon was a team of two students -- Rishiraj Mathur and Sachin Gandhi -- who created a solar powered makeshift cell phone charger that dramatically reduces the cost of charging cell phones in Africa (feature phones).
With Ycenter's Campus Ambassador Program, we offer weekly/bi-weekly mentorships to projects that have the most potential. Solata, clearly is an idea, with right orientation and mentorship can create wonders. What started as a solar powered Cell Phone charger is now a project evolving into a solar powered charger for everyday things. And possibly a open source hardware platform where the basics remain the same of assembling the solar panel and other circuitry but can be tweaked and repurposed by anyone for increasing the wattage capacity. We are excited about the endless possibilities here.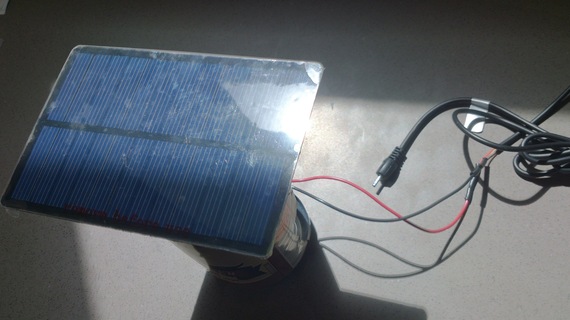 Sachin explains why the name Solata? "It is an amalgamation of two different Portuguese words; 'Sol' meaning Sun and 'Lata' meaning 'Can'. Our product's simplicity is in its design. A can is used as the basic support and structure."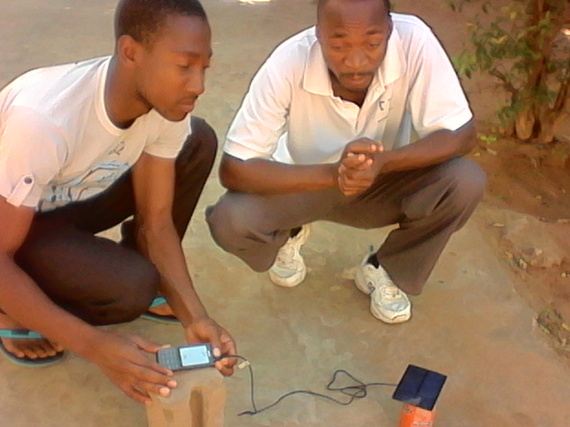 Why just cell phones? At Ycenter we challenge these students. How about a bulb to finish your homework, a basic portable music player, a water filtration system, an electric cooking stove replacing kerosene and cutting down the cost of buying fuel. Everything that is important for you to get through your day. From first hand experience of living in India and Africa, I have experienced long power outages from 12 hours to 4 days. Cell phone charging is good, because it can allow us to stay in touch with friends and family and also helpful in case of emergency. But you need more.
Also the key lies in manufacturing this with local materials that eventually makes the product sustainable. We can't keep manufacturing this in USA and then ship it. We have to figure out a way do this locally by communities and for communities. Communities should own these solutions, turn it into businesses, create jobs and of course give POWER to the communities, and by that we don't just mean SOLAR.
The early prototype that was built in Philadelphia with the help from NextFab studios was already shipped to Mozambique last month and best part, it works.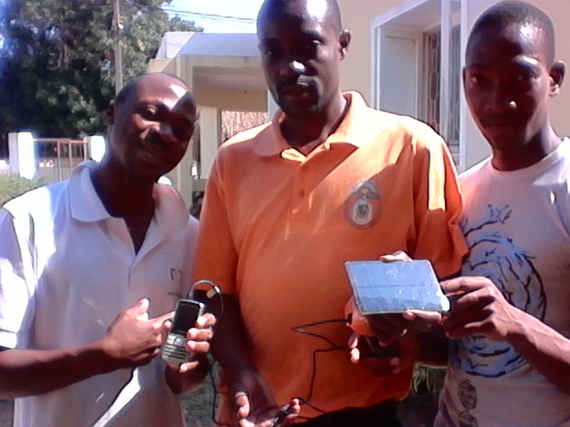 In this picture, you can see Miguel Rungo (Community Project Manager, Ycenter) with his friends using the first prototype of solar charger for charging their cell phones in Mozambique.
When asked about their project (Sachin and Rishi), they described the experience something like this -- "Combining inspiration from many things ranging from Africa, the energy crises and my Candy Crush addiction, we thought of and created a simple kit in 48 hours, that could charge your phone. For this simple gadget we were awarded the second prize. This eventually made us decide towards taking our model and pushing it to unthinkable limits." You can read more about their work and follow their blog here.
We are also looking to connect with innovative minds and organizations that would be interested in a active collaboration with Ycenter for this project. Contact us here.