I spent six years in college to study engineering, fours years in India and two years in United States of America. The result that I came out with is a Bachelors degree in Electrical Instrumentation Engineering and a Masters degree in Biomedical Engineering with special interest in Medical Device Technology. This was the story until 2012 when I graduated. Today I am working on my start-up Ycenter and at Ycenter; I am working on creating a model of higher education learning to create a global impact, which I call non-formal learning. It is not as quixotic as it may sound.
I don't know how to create this model. I am learning, and growing, everyday. I may never create the most perfect model that I have in my head or that others expect it to be. What I have come to known and have discovered is that creating this model of learning is a continuous process of learning. This process is just like any other highly automated process with many components -- failure, success, input, outputs, synchronous, asynchronous, feedbacks, looping and more.
Further, to increase my understanding and acquaint myself with the lexicon of education and pedagogical learning methods, I started reading Socratic methods of discussion, Aristotle's model of learning through his backyard biological experiments and the works of modern education philosopher -- John Dewey, whom TIME put on their cover in 1938. I am killing two birds with one stone when I am quoting Dewey to explain what's wrong with our current models of learning in higher education and to tell you why I decided to do what I do - "If we teach today's students as we taught yesterday's, we rob them of tomorrow. " - Dewey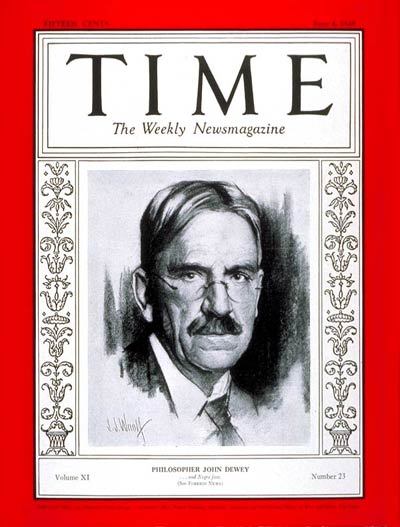 I was fortunate to have spoken to some educators out there. The ones, that really liked my work and ideas, where the ones that asked me tough questions and liked my reply when I said -- I don't know but I am exploring and will find that out. It shows them my will and curiosity -- the biggest factor that drives our innate ability to learn more. Hence, they say and proven that a child learns more, in first 6 years of his life than throughout his entire life. I was also unfortunate to have met some educators who wouldn't take me seriously and go to an extent of saying -- you should quit what you are doing, you are not in the field of education. What a joke! I spent 21 years collectively in nursery, kindergarten, school high school, college, and university. I have everything to do with education. It has made me who I am today. I believe, everyone has to do something with education. As a teacher, or a student, or an admin person and including the person who is deprived of it, has to do something with it.
Watch this TED talk by Sir Ken Robinson on "How schools kill creativity"

If you wonder, where do I stand in space and time, with my involvement in the process of learning to create this learning model? Here's the short answer. I have created a model with my startup allowing students from colleges and universities to travel internationally live there for short term and work on high impact projects with the communities. This way the students gain an international immersive learning experience, which brings a PERSPECTIVE and not just an opinion. Read here why perspective is more important than opinion and what is the difference?
No more, do I feel like just another entrepreneur with a cool startup. With my startup, I am now part of a larger movement worldwide, where students are demanding experiential learning and teachers are going beyond conventional textbook syllabus to prepare their students for real world and not just jobs. As a part of this movement, I am proud to be hosting a hackathon style citywide event in Philadelphia during the last weekend of month of May. The goal is to solve challenges faced by communities in Africa to deliver and receive quality healthcare. To achieve this, we are implementing the model of experiential learning where students come up with a hardware or software solution to solve these challenges over a weekend hackathon style event and in the process gain a global perspective. The team with best solution created over the weekend, will get a chance to go beyond classrooms and onto the field to implement their solution on-the-ground in Africa, in Mozambique. To know more about this event that we call IMPACTATHON click here.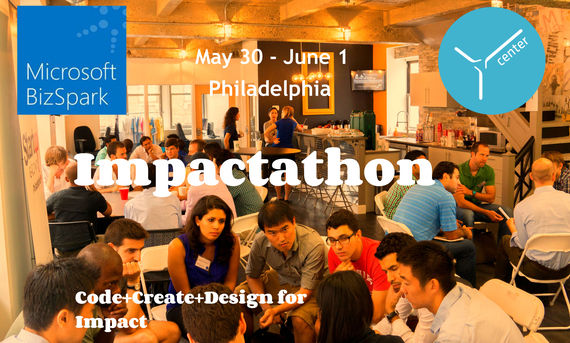 Break the walls, cross the barriers and begin exploring the process of learning.