"There will be signs in the sun, the moon, and the stars, and on the earth distress among nations caused by the roaring of the sea and the waves," proclaims Jesus in the Gospel of Luke.
People will faint from fear and foreboding of what is coming upon the world, for the powers of the heavens will be shaken. Then they will see 'the Son of Man coming in a cloud' with power and great glory. Now when these tings begin to take place, stand up and raise your heads, because your redemption is drawing near (Luke 21:25-28).
On the first Sunday of Advent, the traditional New Testament readings used in worship in mainline Protestant and Catholic churches do not direct our attention toward the joys of the first Christmas. No anticipation of the sweet infant mild, a beautiful young mother, angelic choirs, or a star-filled winter sky. Silent Night is absent from this scene. Instead, Advent 1 slaps us with the uncertainty and violence of human history--signs of dread, floods, earthquakes, and "distress among nations," that cause people to "faint with fear." Those awaiting Luke's lovely story of Jesus' birth will be disappointed; this is less Luke and more like the Apocalypse.
For many of us raised with Christian apocalyptic books like The Late Great Planet Earth or the Left Behind series, images of world's end are worrisome. Progressive Christians shy away from preaching from texts like these. Over the last thirty years, we've seen end-times fears manipulated into the powerful political movement of a Christian American Right--complete with its careless disregard for the planet, the poor, and peace. Those of us more attracted to the Jesus' teaching in the Beatitudes or his prophetic politics may find Luke's end-times vision a little hard to take. We've had too much experience with a callous form of faith that does not seek to redeem the world and only wishes to escape it.
Before what we know as end-times Christianity, however, nineteenth-century liberal Protestants believed that Advent was the most appropriate part of the liturgical year to consider the signs of the times, to consider what it meant to await the end. They appreciated the poetic interplay of the first coming of Jesus with the anticipation of the second coming of Christ. Were these two distinct events, separated in time? What, exactly, is an "end"? How is Christmas, the most beloved of Christian holy days related to the wild depictions of cosmic desolation? The quiet coming of the gentle Lamb Jesus and the mighty roar of the Christ-the-Lion? The book of Revelation even conflates the two: "See the Lion of the tribe of Judah...Then I saw a Lamb."
Part of the problem with end-times theology is that western people see time as a line. We think in terms of beginning, middle, and end. Thus, to consider the "end times" is to anticipate the end of the world-as-we-know it, such as a universal devastation on the scale of the Mayan calendar ending in 2012, when history will cease to be. But the biblical texts of Advent point in another, more mysterious direction--that time is not a line. Rather, time is held in the being of God. Indeed, time is timeless. Think about it for just a moment: What do the divisions past, present, and future really mean? When does the present slip to the past? When does the future arrive? When is the now of the present? Isn't time much more of a wonder, a spiritual or philosophical question, than a line?
If we enter the Advent journey with a different perspective on time, the apocalyptic texts speak afresh. Indeed, the words of the liturgical prayer weekly reminds us of the mystery of God's redemptive time: Jesus has come; Jesus comes; Jesus will come. This is the dance of time, grace-filled steps that enact God's vision that the end-times are all times; that all times are the end-times. In this spirit of times-enfolded-in-time, we walk through Advent. Jesus has been born, but we act as if we are still waiting. Christ will return, yet Christ has already come.
What words better describe our world than those of Luke? "People will faint from fear and foreboding of what is coming upon the world." These are not words of some far-off moment in time. They are words of NOW: Our cities and churches are full of people who are afraid--afraid of loss of their jobs, of income, of health care, of decency, of safety, of change, of pluralism, of... of ... of ... The list of fears is nearly endless. Yet--be honest--has there ever really been a time in human history when we've not been filled with such fears? Luke's words are also the words of all of yesterdays. We may imagine that the past was better, safer, cleaner, or more stable, but that is not the case. We are a fragile lot, we humans, and our history is roiled with fear--and the stupid things that we humans do when we are afraid. And sadly, enough, they are probably the words of many of humanity's tomorrows. Apocalyptic theology does not augur escape; rather, it provides a profoundly realistic view of history--a view that should plunge us more deeply into the shalom of God-in-the-world.
Jesus says, "When you see these things, do not cower in fear, for your transformation is drawing near." Advent teaches us that in the darkest places of human oppression, the pain of hunger, and political distress that God's reign is among us. "Do not be caught off-guard by the fear-filled tides of history," Jesus warned. "But be mindful, praying for strength, that you may escape the fears that roil the earth, and may stand with God" (Luke 21:36).
Advent note: HuffPost Religion invites you to share your Advent reflections, experiences, stories and photos with us. Send them to religion@huffingtonpost.com and check out our Advent journal.
12/21/2012 8:52 PM EST
Dawn Breaking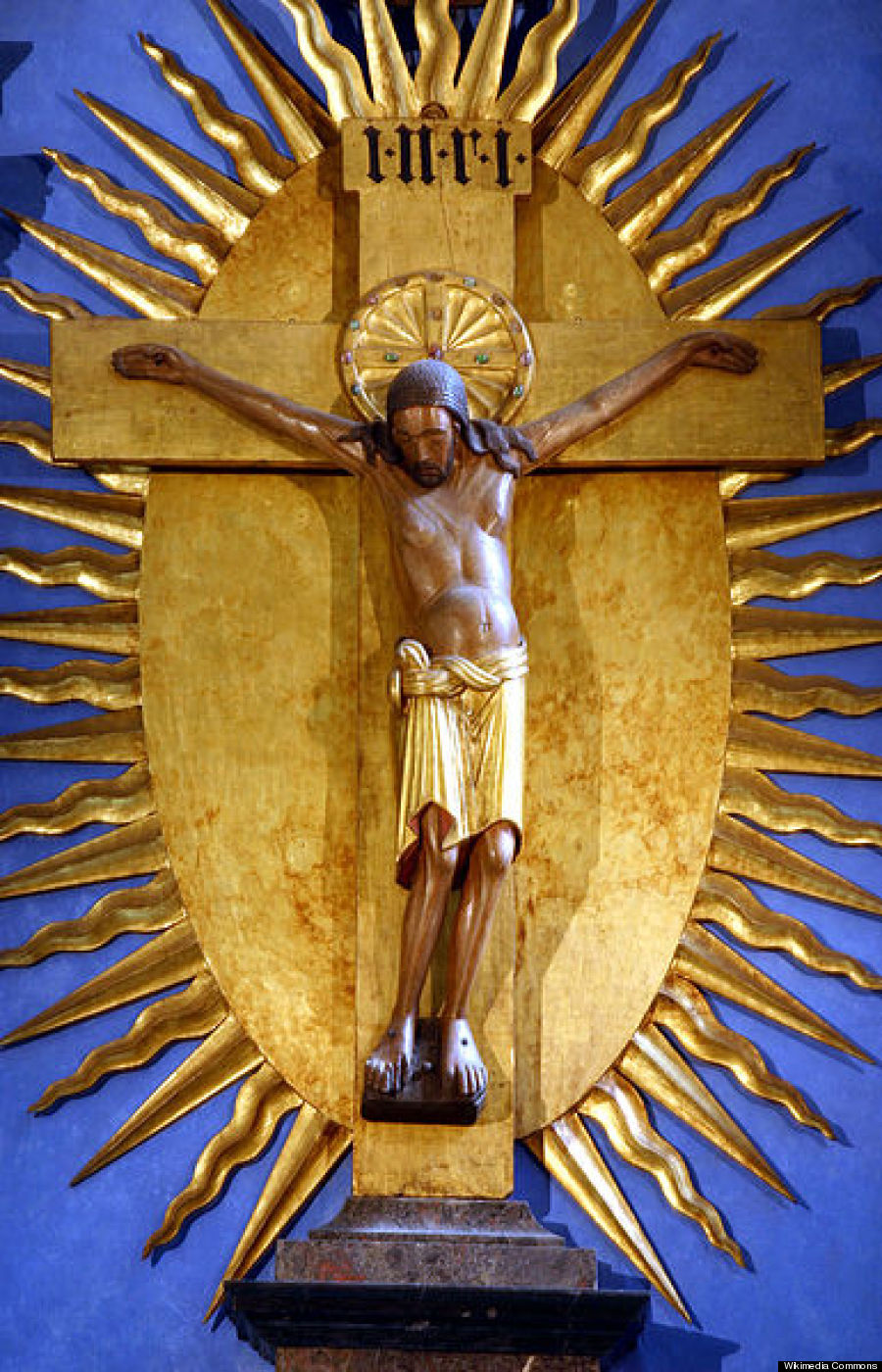 The Gero Cross displayed at the Cologne Cathedral in Germany.
12/21/2012 8:38 PM EST
O Oriens
LATIN: O Oriens, splendor lucis aeternae, et sol iustitiae: veni, et illumina sedentes in tenebris et umbra mortis.
ENGLISH: O dawn of the east, brightness of light eternal, and sun of justice: come, and enlighten those who sit in darkness and in the shadow of death.
12/21/2012 8:33 PM EST
Antiphon for Dec 21
O dawn of the east, brightness of light eternal, and sun of justice: come, and enlighten those who sit in darkness and in the shadow of death.
This is based on:
"Because of the tender mercy of our God, whereby the sunrise shall visit us[a] from on high to give light to those who sit in darkness and in the shadow of death, to guide our feet into the way of peace." (Luke 1:78-79)
But for you who fear my name, the sun of righteousness shall rise with healing in its wings. You shall go out leaping like calves from the stall. (Malachi 4:2)
Learn more about the antiphon here.
12/21/2012 3:28 PM EST
Christmas After Newtown
Advent is that time when we wait in anxious anticipation of the birth of Christ. In Advent of 2012, our wait seems in vain. How can we celebrate the birth of a child when the lives of 20 children have so cruelly been taken? How can we reconcile the birth of a Savior 2000 years ago with the presence of such terrible evil in the world today? How can any God worth believing in allow such a nightmare to take place?
And yet, perhaps Advent is the time when we are best able to confront this horror. Advent, after all, is not really about waiting for the birth of a child. That child was born a long time ago. Advent is about waiting for the second coming of Christ.
The second coming of Christ refers to the next manifestation of the Word Eternal, the light that shines in the darkness and that the darkness cannot overcome (John 1:5). If there was ever a time when we need this light, it is now.
The light will reveal the Kingdom of Heaven, when we will "beat our swords into plowshares and our swords into pruning hooks (Isaiah 2:4)." When "the leopard shall lie down with the young goat, and the calf and the lion and the fattened calf together; and a little child shall lead them." (Isaiah 11:6).
How long will God make us wait for the unveiling of this Kingdom? That isn't up to God. It is up to us. As Jesus told us, "the kingdom of God is among you." In other words, God's part is done. Our part is what awaits completion.
God does not promise us a life without evil. The Bible is filled with stories of terrible evil being visited upon the most holy of innocents. What God promises us is the ability to transform even the worst evil into the greatest good. That evil that unfolded on Dec. 14 will not be transformed into good by Christmas morning 2012. But it will be transformed, if we have the collective will to make it so.
This is the promise of Advent.
-- Roger Sessions
12/21/2012 3:11 PM EST
An Advent Prayer
@ OccupyAdvent :

May we pay particular attention to the least, the poor, the hungry, ones who have to make impossible choices. #occupyadvent #eveningprayer
12/21/2012 12:22 PM EST
Advent: Discovering New Meaning Through Ancient Pagan Practice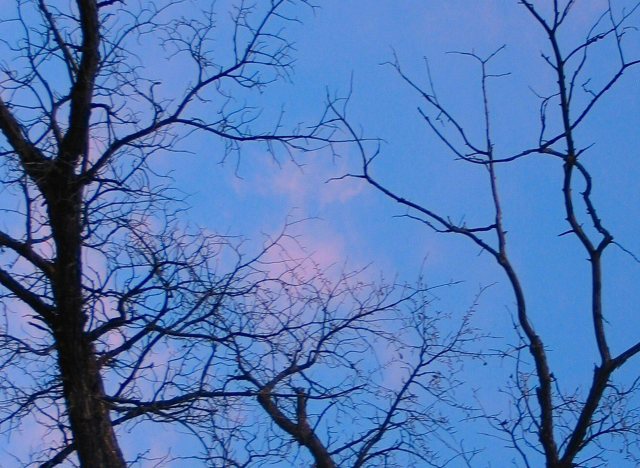 Counter-intuitive as it may be for those of a particularly rigid faith, I marvel at the way ancient, pagan traditions can bring unexpected and quietly powerful meaning into the celebration of many Christian rituals.
And it makes sense that this is so. Pre-dating most of today's Christian holidays, early pagan practices are actually at the root of many of today's Christian traditions, including the season of Advent.
Long before the time of Christ, pagan communities, worldwide, set aside the weeks before the Winter Solstice as a time to honor the coming of the light.
(The date of Christmas was officially designated during the fourth century as Dec. 25th – the date Romans celebrated the Solstice).
Before I had any real awareness this Advent/pagan connection, the Advent season had been for me simply the designated four-week, headlong rush to Christmas that it is for many people today -– a crazy-busy season of fitting in the additional to-do lists of buying/wrapping/sending gifts, decorating the house, sending cards, on and on.
In those days, the beauty of the month of December was completely lost on me. In fact, the only natural sense of "December" I experienced back then was that it became so ridiculously and incongruently dark outside, earlier every day, which felt annoyingly disconcerting –- I mean, Christmas was supposed to be joyful, right?
So I made sure to keep the intrusive distraction of December darkness at arm's length, just out of reach, lest a foreboding, quiet emptiness creep in with it and jeopardize the utter but inevitable mayhem and frivolity of my Christmas preparations.
But when I began to study the ancient Celtic tradition, and learned of its keen awareness of humanity's deep, inner connections with the rhythms of the natural world, I began to realize how beautifully aligned the symbolism of the Advent season is to the imagery of the natural season leading to the Winter Solstice –- the play of light and dark, the waiting, even a kind of deep and prophetic longing.
On her luminous blog, A Design So Vast, Lindsey Mead speaks to the nascent light of her own inner longing as Solstice approaches, and offers a meditation by author Meg Casey that captures the hushed beauty of December:
"December is a holy month. Maybe it is the dark, silky silence that descends so early that speaks to me of reverence. Maybe it is the promise that December holds -– that no matter how dark, how cold, how empty it can get, the light is coming back. Something always shifts in me when December arrives -– I embrace the darkness, and am eager for the coming solstice when the whole world is still and holds its breath, waiting to be reborn again."
Before I integrated a more organic, more pagan, gnosis into my experience of the Advent season, I hadn't thought of December's darkness as a holy, "silky silence that descends so early." I'd been asleep to the movement of the whole world toward stillness and turning. I'd been dismissing as irrelevant and bothersome any complexities or tensions this in-between time might offer.
But the pagans and their inner congruence with the natural order shook me awake -– awake, and tumbling into a dark and holy Advent, full of paradox and promise for all of us.
For the word "advent" literally means "the coming," and in this sense, these weeks in December are indeed a time of "advent" for all of us -– whether we consider ourselves religious or not. The light is coming. And all of Creation -– and we -– wait together for that coming.
What a not-to-be-missed treasure the natural season of Advent can be then, when the "nascent light" inside each of us can turn to, and answer, the promises of light surrounding us everywhere in the December dark –- the whisper of candlelight from darkened windows, the blue-black light of dusk against the silhouetted trees of winter.
This is Advent -– when, as sleepers, we awaken to our own light of love, deep within us, waiting to be reborn again in the dark stables of our own souls.
-- Carolina Oakes (@CarolineOakes) from Bucks County, PA
12/21/2012 11:47 AM EST
Advent Reflection Day 20: What Can You Do Between Now and Christmas to Transform Our Culture of Violence
This morning my church joined churches, synagogues, temples, and mosques across the country and tolled its bell once for each life lost last Friday in Newtown. Each ring of the bell signaled a life with so much potential now cut too short. As the bell stopped ringing I thought about those lives lost in Newtown, and about the bells. And, as much as I believe that we as a country needed to stop and mourn and ring out our pain and sorrow, I also believe that it is not nearly enough.
Now is the time that people of faith everywhere need to start the hard work. We need to do something to transform our culture of violence into one of peace. And for those of us who are Christians, this Advent, as we prepare for the Prince of Peace, that work takes on special importance.
There's a church in Syracuse, New York that is doing the work of peacemaking. All Saints' Church, a Roman Catholic parish, is asking parents to bring in Christmas gifts that promote violence, such as video games and guns. If they come with a receipt, the church will return them and donate all the money to Newtown. Not only will a community in mourning benefit, but stores and manufacturers will receive the message that we are no longer going to buy into violence. I think it's a brilliant idea.
And I think there are lots of other brilliant responses to violence out there as well. And so here's my challenge to Christians this Advent: what one thing can you do between now and Christmas to transform our culture of violence? What one way can you witness to the Prince of Peace whose birth we will celebrate in four days? Will it be refusing to buy a violent toy? Will it be volunteering with a worthy cause? Will it be speaking up when we as a country start to debate what to do next?
The peace of Christ is already inside us. And it can be all around us. In this Advent season, we have a special imperative to share it by our words and our actions. In these final days before Christmas, preach a Gospel of peace with your lives, and pray that we will never have to toll a bell for lost children and their teachers again.
-- Rev. Emily C. Heath (@calledoutrev) from West Dover, VT
12/21/2012 11:35 AM EST
Advent Day 20: Scripture Reading of the Day
As he passed by, he saw a man blind from his birth. And his disciples asked him, "Rabbi, who sinned, this man or his parents, that he was born blind?" Jesus answered, "It was not that this man sinned, or his parents, but that the works of God might be made manifest in him. We must work the works of him who sent me, while it is day; night comes, when no one can work. As long as I am in the world, I am the light of the world." As he said this, he spat on the ground and made clay of the spittle and anointed the man's eyes with the clay, saying to him, "Go, wash in the pool of Silo'am" (which means Sent). So he went and washed and came back seeing. (John 9:1-7)
12/20/2012 10:32 PM EST
O Clavis David
LATIN: O clavis David, et sceptrum domus Israel: qui aperis, et nemo claudit; claudis, et nemo aperit: veni, et educ vinctum de domo carceris, sedentem in tenebris.
ENGLISH: O Key of David, and scepter of the house of Israel, who opens and no man shuts, who shuts and no man opens: come, and lead forth the captive who sits in the shadows from his prison.
12/20/2012 10:27 PM EST
Antiphon for Dec. 20
O Key of David, and scepter of the house of Israel, who opens and no man shuts, who shuts and no man opens: come, and lead forth the captive who sits in the shadows from his prison.
This is based on:
And I will place on his shoulder the key of the house of David. He shall open, and none shall shut; and he shall shut, and none shall open. (Isaiah 22:22)
"And to the angel of the church in Philadelphia write: 'The words of the holy one, the true one, who has the key of David, who opens and no one will shut, who shuts and no one opens. (Revelation 3:7)
Learn more about the meaning of the antiphon here.