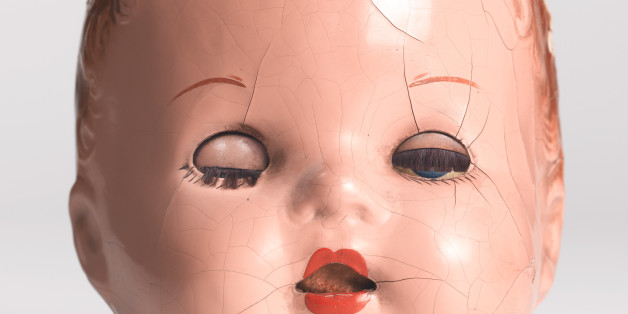 When I was 6, I wanted a new doll. I did not want any old doll, but I wanted a brand new doll that had just been advertised. It was the first doll to have real rooted hair in her head, and she cost $30. $30 in 1951 was equivalent to $300 or more in today's market. My father was just starting a new business, and his money was completely invested in it. Since I knew that money was tight, I approached my grandmother with my desperate desire to have this doll. My grandmother always had what she called her "kinipple" stashed away in her purse that she hid behind the living room drapes. This was her extra cash that was saved in case my sister or I had a special wish. Given her tiny frame of four feet, ten inches, my grandmother's heart must have taken up her entire body! She told me that she would think about it and talk to my parents to see if they approved. I was thrilled that she did not say no, but I hesitated that perhaps I had asked for too large of a gift. A few weeks later, my dad was celebrating his 30th birthday, and our family was having dinner together to mark the occasion. I noticed that there was only one package on the table for my dad to open, except for my sister's and my homemade gifts and cards. You can imagine my surprise when my dad opened his gift, because inside the box was the doll that I had wanted so much! My parents explained that this was the gift that my grandmother had purchased for my dad's birthday! I named her "Debbie Doll," and she did not leave my arms for a very long time. She remained my favorite doll for many years, even after she was a bit tattered from a small haircut that I decided to give her!

My mother was not a person who saved many things. She was busy working and helping my dad develop his business, so memory boxes and the like were not in her framework of important things to accomplish. However, 22 years later, after I had my own daughter, she surprised me with a large, wrapped gift. It was Debbie Doll, with a newly-made body and newly refurbished hair! She even wore a new party dress, but her sweet face reminded me of the many years of delight that she brought to me. I carefully found a safe place for her to wait until my little girl got a bit older so she could become her new doll. The name Debbie Doll stuck, and sure enough, she became my daughter's favorite!

Since I am a mom who does save memory boxes, many of which will disappear quickly after I am no longer around, Debbie Doll was given an important place in a special box in my garage. Two years ago my daughter gave birth to a little girl who, not surprisingly, loves to play with dolls! I looked long and hard for the right place to take my cherished doll so that she could be renovated into that lovely little Debbie Doll whom my daughter and I had so loved. I told my grand daughter that she would soon have a very special doll to call her own, and I told her about her mommy and her grandma loving it when they were little. I called the doll lady this morning, and she told me that it will still be another couple of weeks. Each time I see my granddaughter now, she says, "I can't wait Grandma! I just can't wait!" Wouldn't she be surprised if she knew that Grandma is having a hard time waiting too!