Shout out to my teammates: Tian Feng, Forrest Funnell, Leo Markel, and Ed Preuss
The reality of setting off on a 10,000 mile road trip from London to Ulaanbaatar, Mongolia takes a while to set in. Certainly, I wasn't thinking about the enormity of the journey in terms of time, distance, effort, or resources while on the Icelandair flight between New York and London. Instead, I amused myself with taking photos of their clever, self-deprecating menu.
The upcoming undertaking also didn't hit me on the day when I arrived in London, and the first order of business was sushi on a conveyor belt and lounging in St. Christopher's, rather than last-minute logistical prep. Amen to warm weather days with al fresco dining.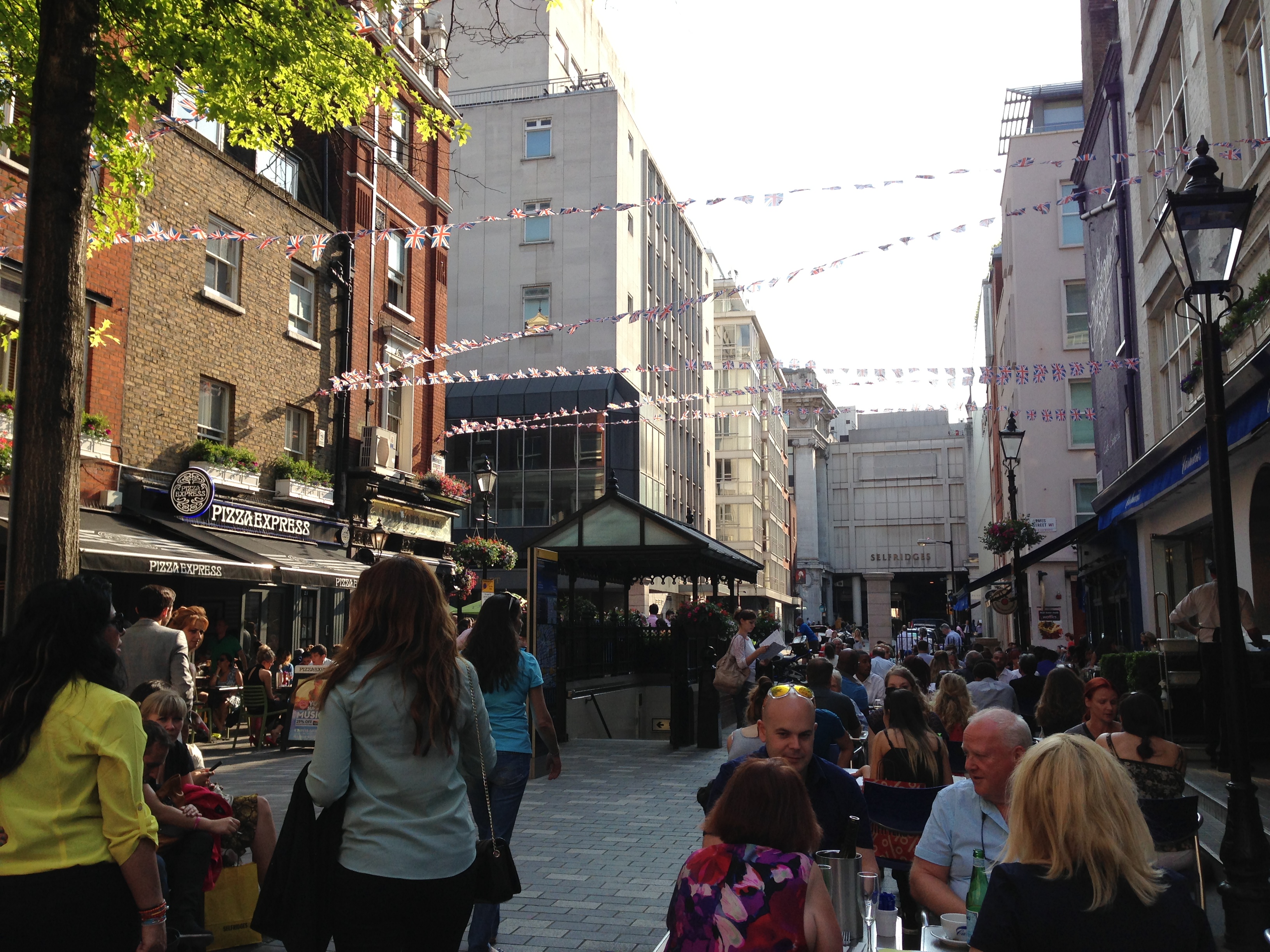 Although, I did do some laundry at the friend's flat that we were staying at in view of the long days on the road, and had my mind blown by a combination washer/dryer. Why aren't these bad boys standard fare n NYC apartments??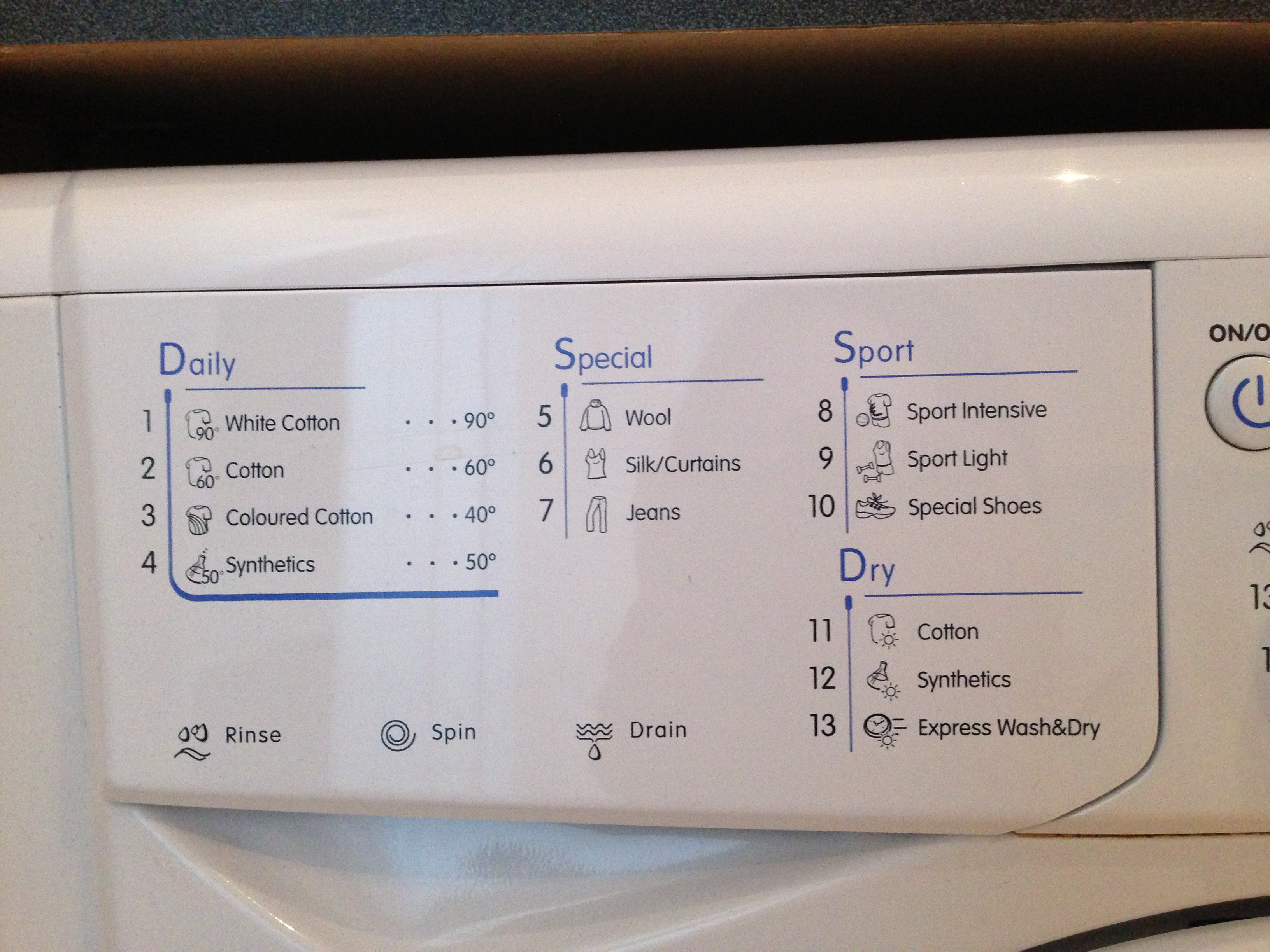 Our team members were scattered throughout London, and thus we decided to congregate at the vehicle dealership in Coventry. This is the Toyota Landcruiser that will hopefully carry us all the way to Mongolia. We've dubbed this beauty - a former police vehicle - Betsy. Say hello to Betsy!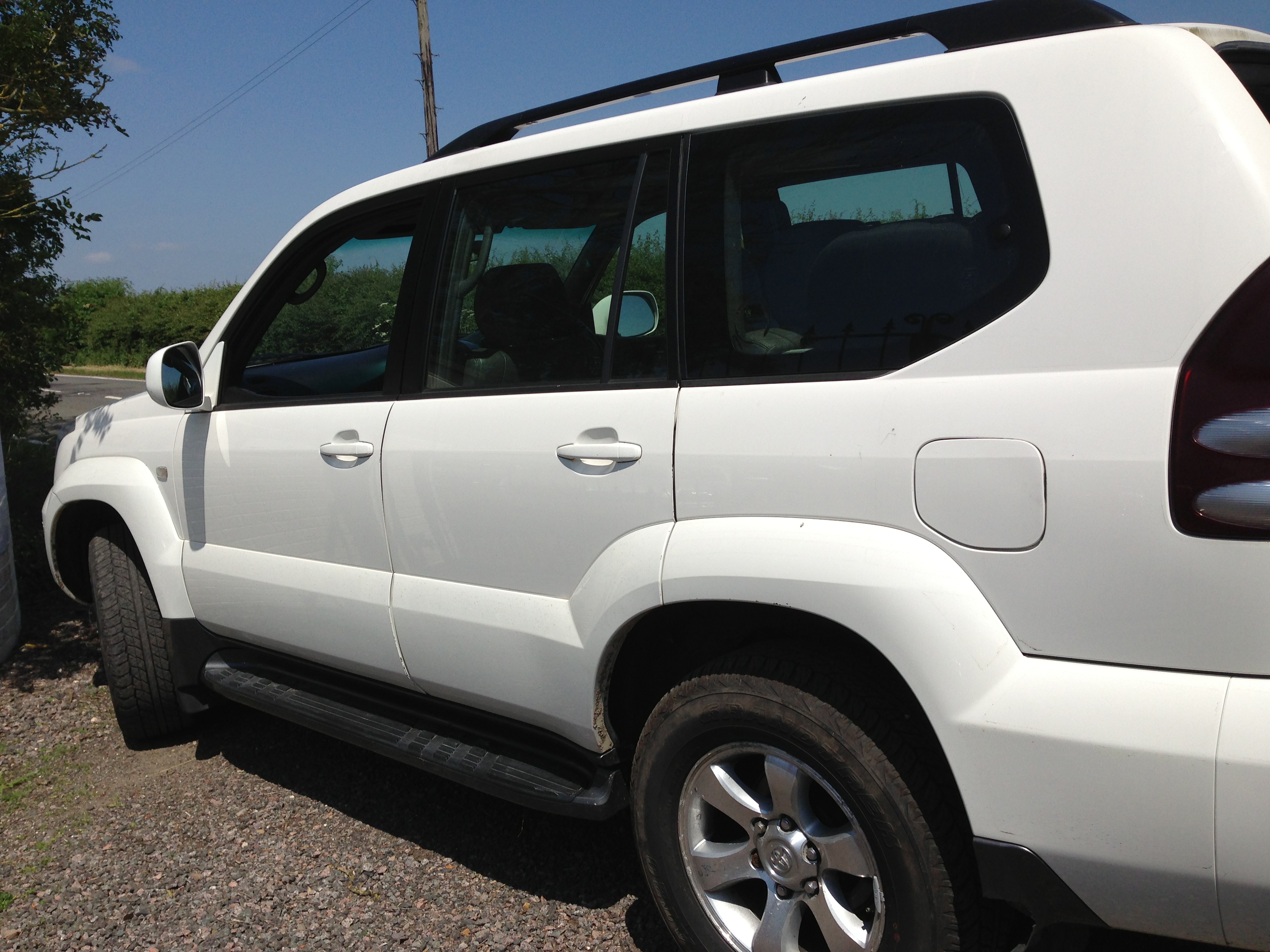 When you first hit the road, that feeling is exhilarating. And then yes, the entire trip feels much more real, and Mongolia is just that many miles closer. No one on our team was familiar with the UK-style right hand drive, so the initial drive out from the dealership onto the highways involved some close would-be scrapes, which of course, only adds to the exhilaration.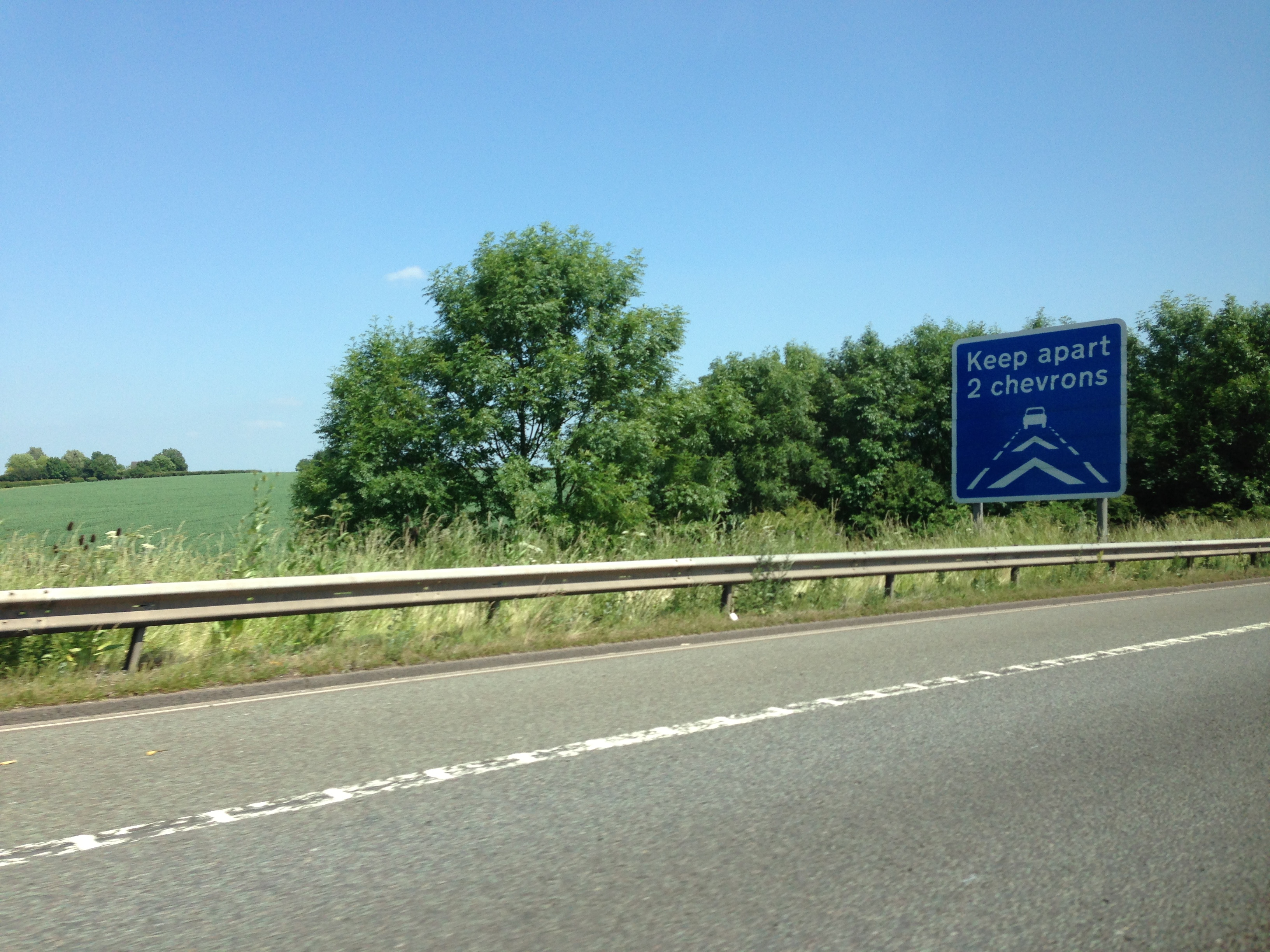 Our team voted for the Port of Dover over the Chunnel. Tip on this - make sure to book in advance! Our ferry ticket doubled in price when we purchased on the day of our departure. Interesting little factoid, but the languages used at this point were English, French, and Polish.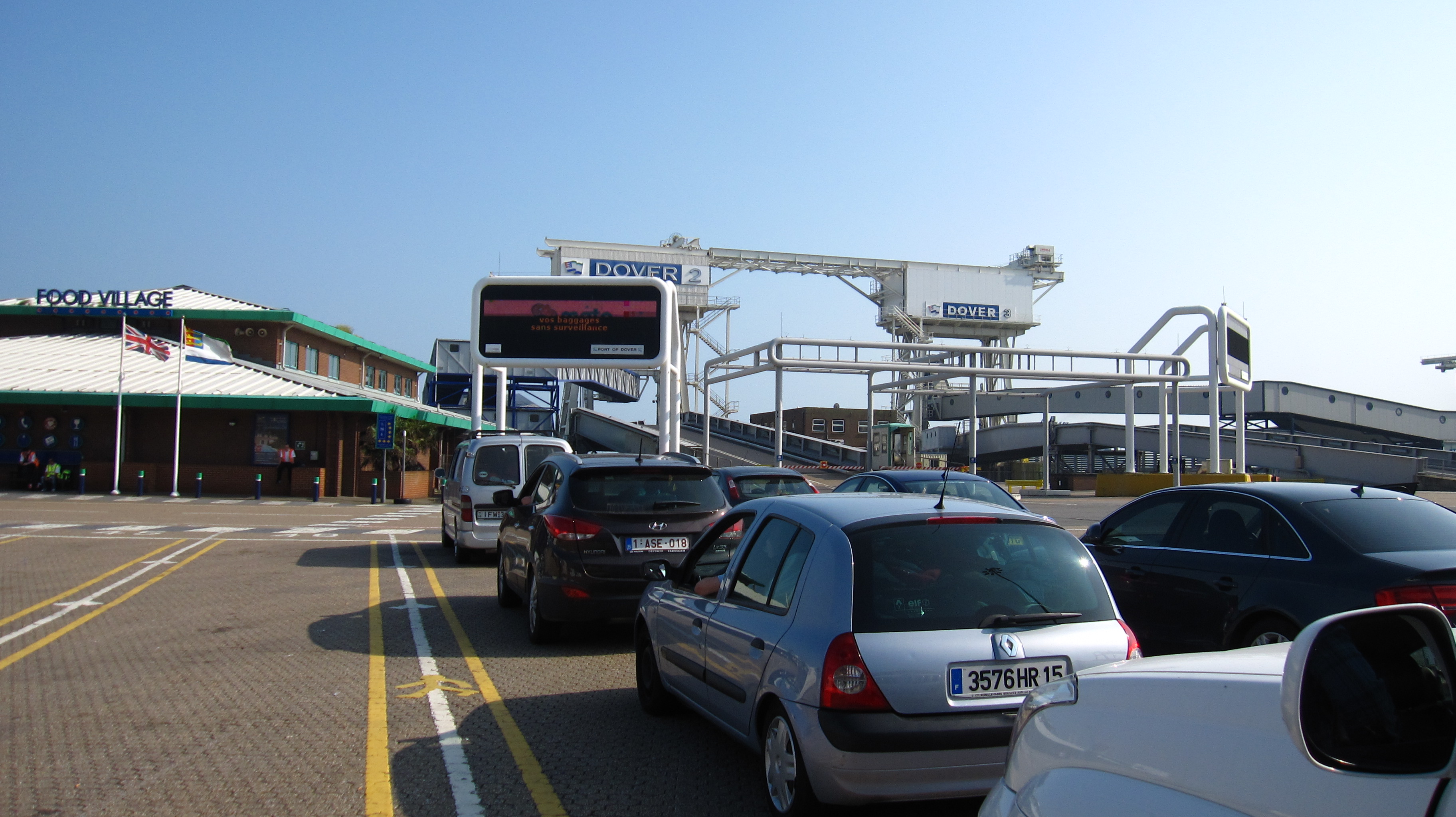 I felt so lucky to get a glimpse of the renowned white cliffs of Dover. Though our team had discussed the merits of the Chunnel versus the Port of Dover, I had somehow never connected the mystical, poetic white cliffs with what would be our first border crossing.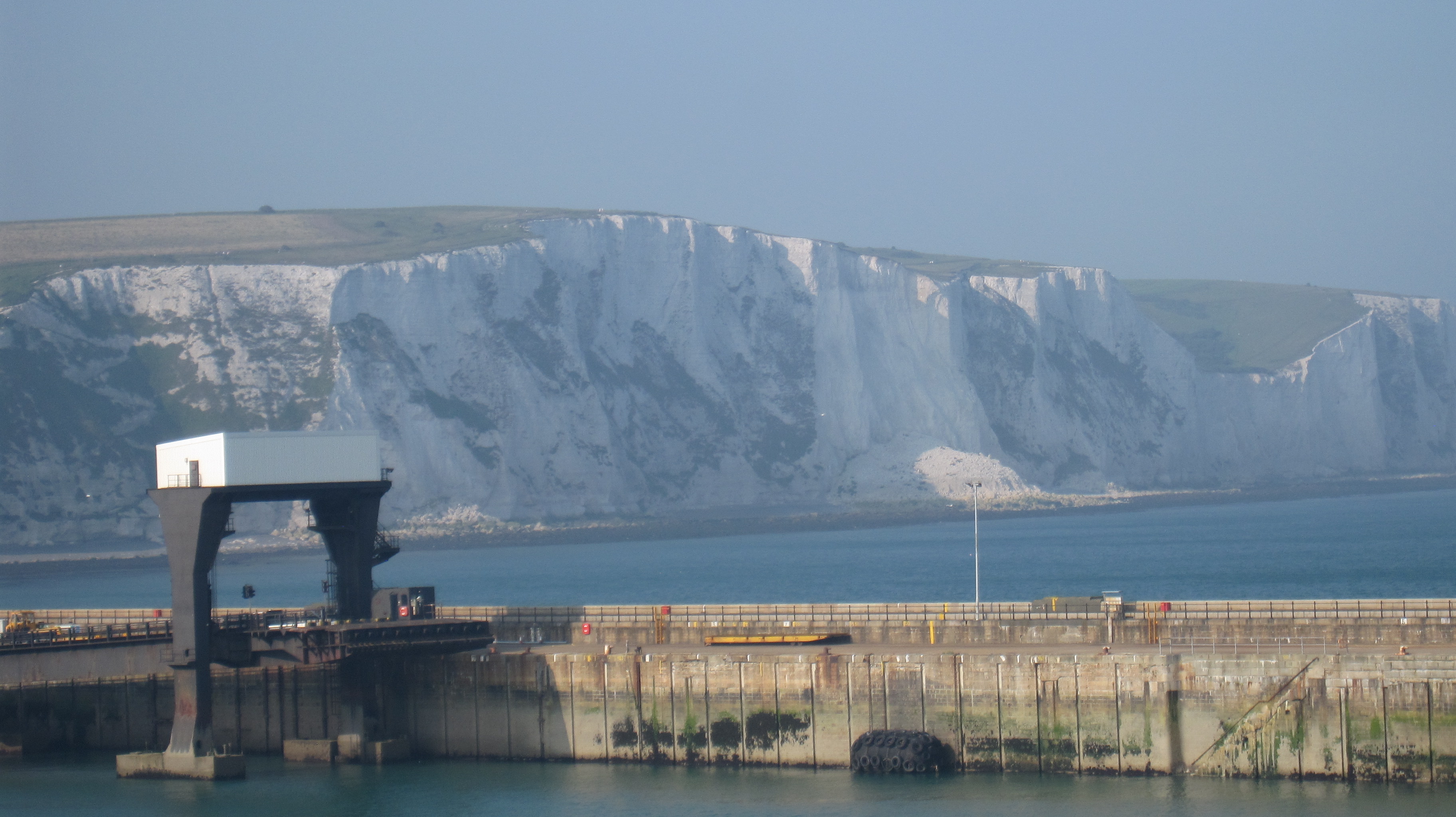 The ferry was surprisingly nice, and the décor reminded me of a restaurant called "The View" that's located inside of the Marriott Marquis Hotel. I'll take views of the ocean over the Manhattan skyline any day.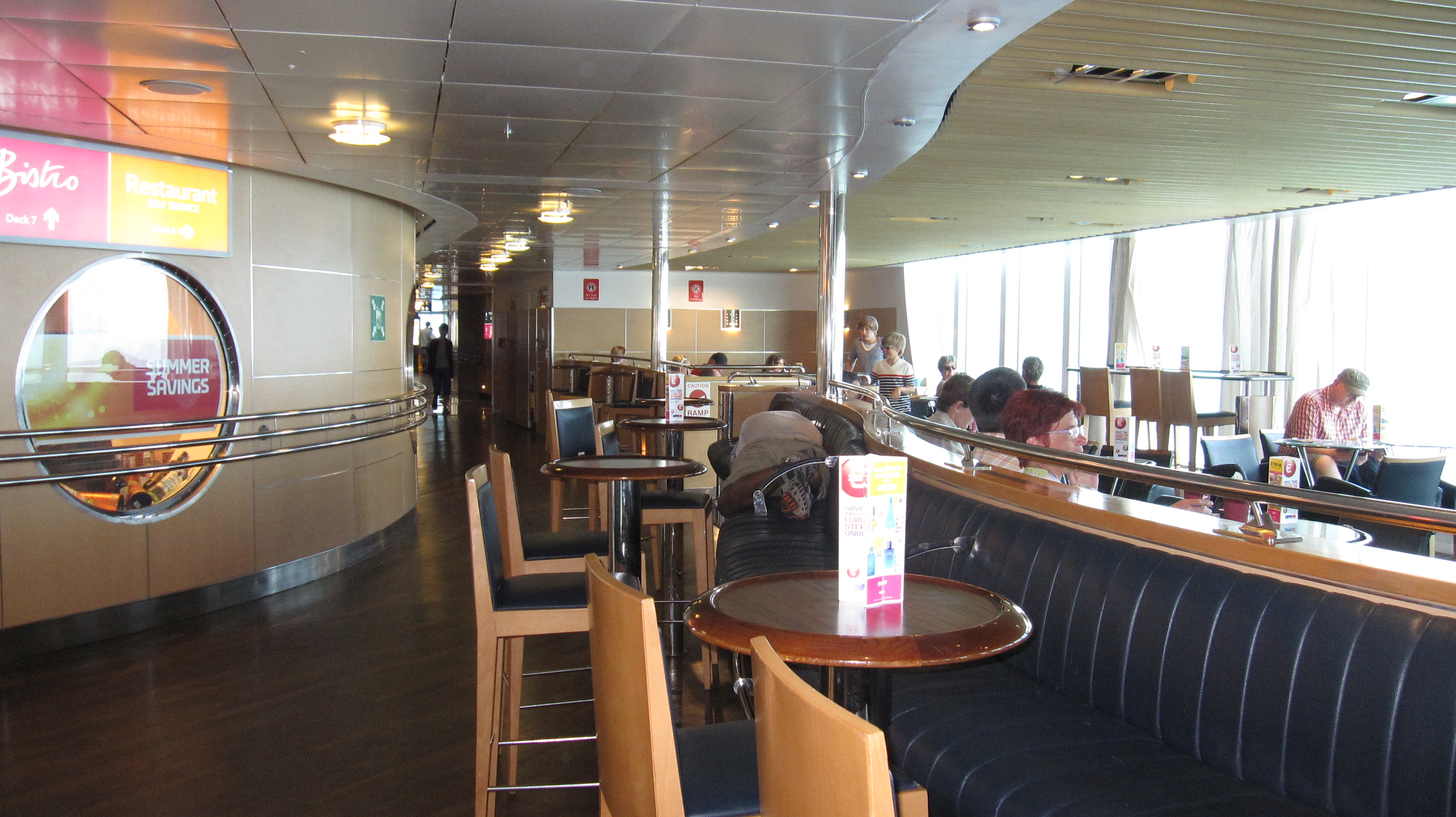 Here's the stamp of the ferry crossing - this is the first time I've ever had anything other than an airplane in my passport. Here's to hoping our future border crossings are as short and sweet.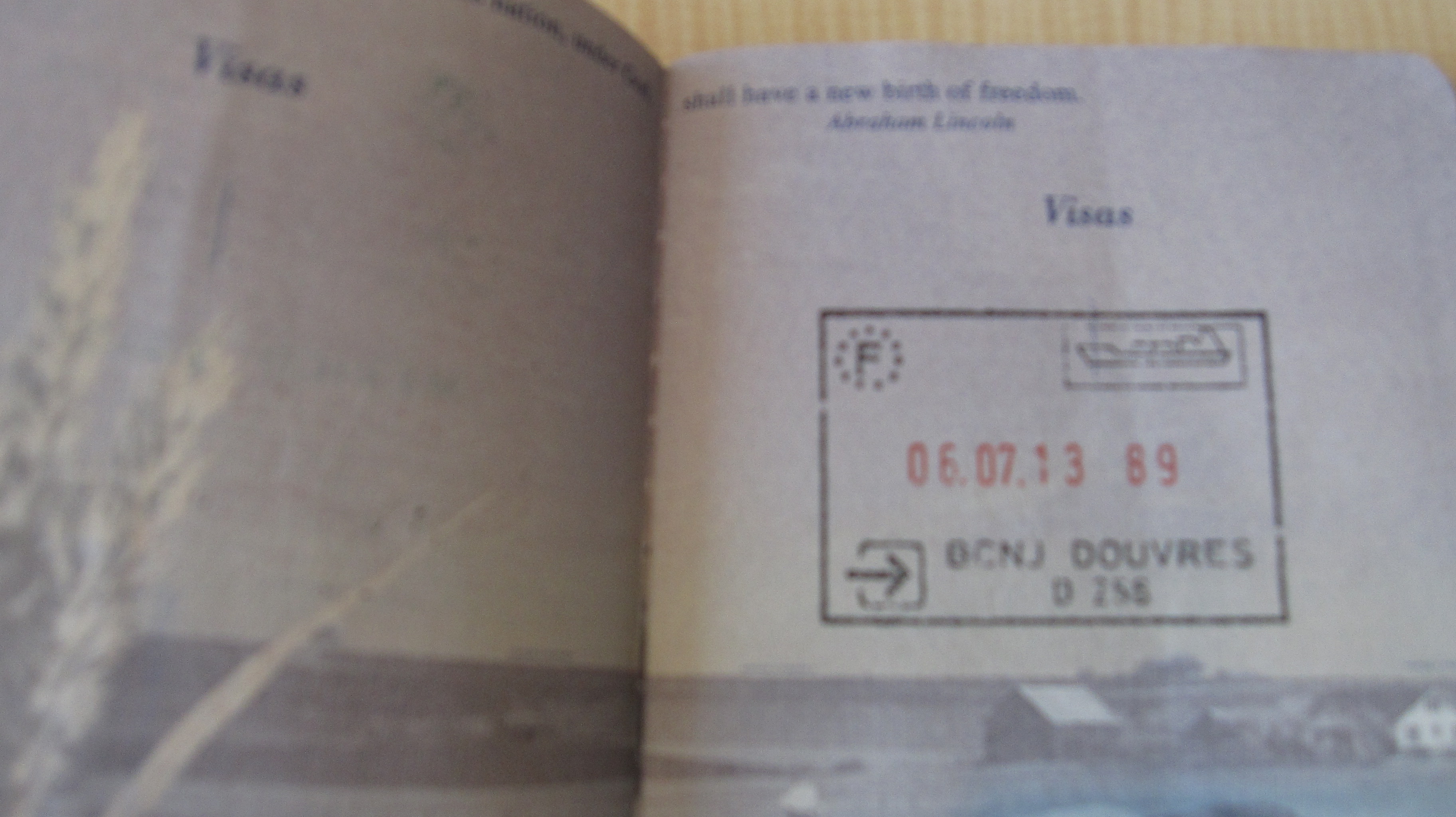 As soon as we pulled off of the ferry at Dunkirk and were on our way to Lille to pick up our last teammate, we began to feel something...funky...about Betsy. We had some crazy numbers for RPMs, and we began dropping in speed. Long story short, we finally broke down about 7 KM away from Lille, France.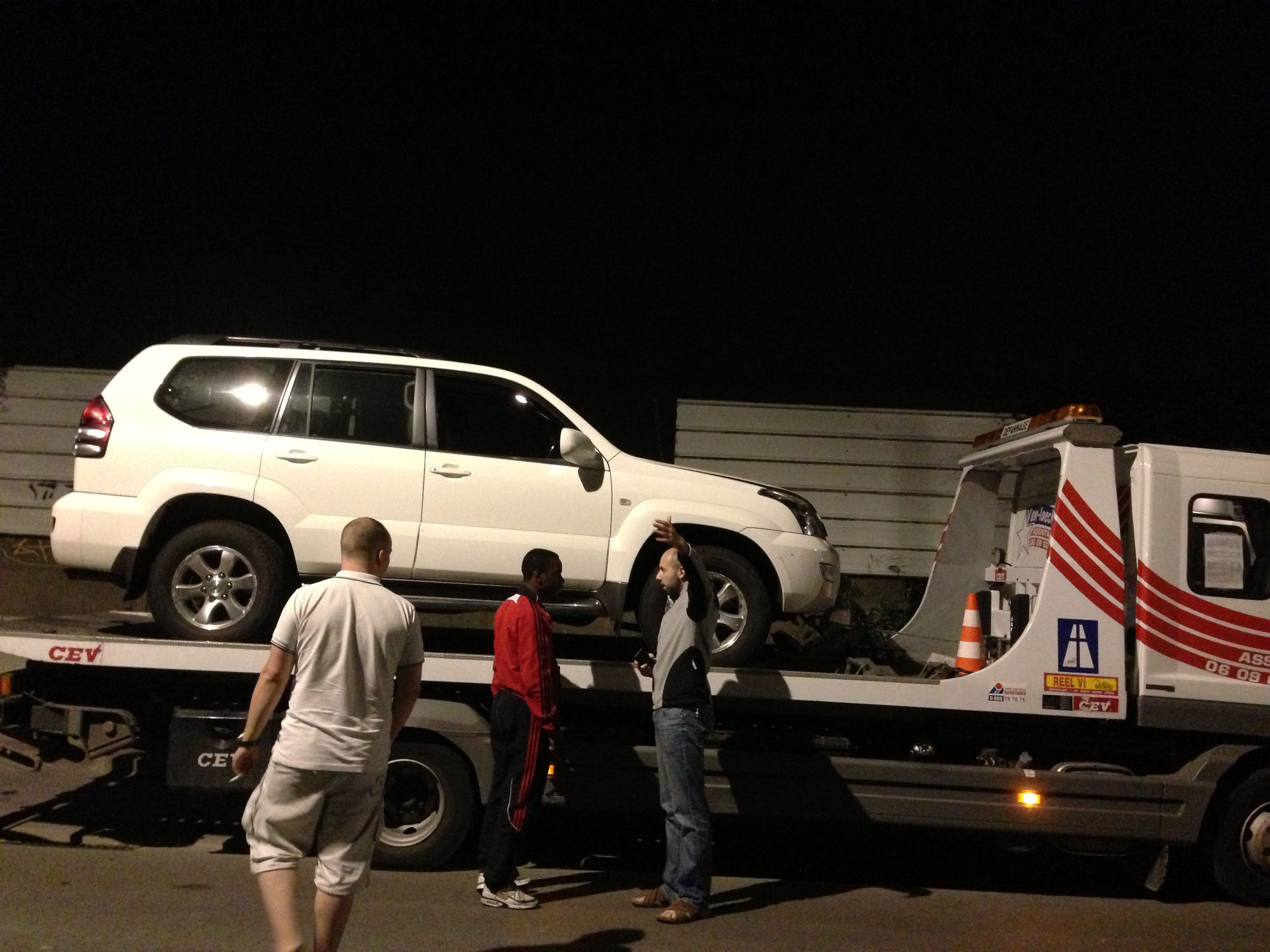 Our team was obviously more than a bit stunned at this turn of events. We had just broken down on our first day. Even more unfortunately, because we had departed during the weekend, none of the mechanics were open. Here began our waiting game. Thank the stars that we had an amazing hostel - quirky, clean, and quiet. Hostel Gastama definitely fit the bill.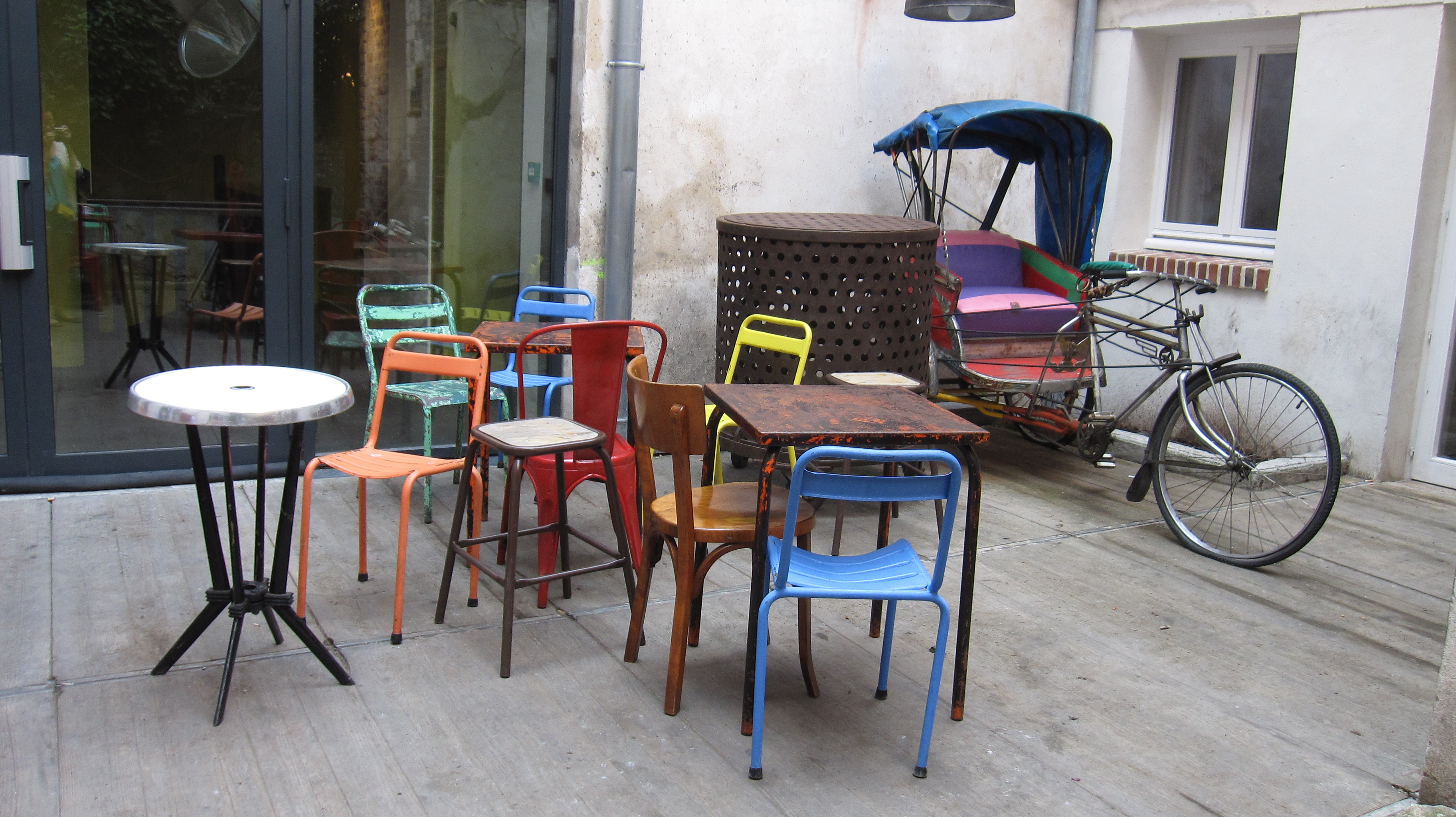 Of all the places that we could have possibly broken down, Lille certainly was not one of the worst in the world. Between bouts of anxiety of whether we would be able to continue the trip, our team explored the streets of Lille, enjoyed simple but rich lunches of French bread and cheese, and generally lived out the American-expat-in-France dream.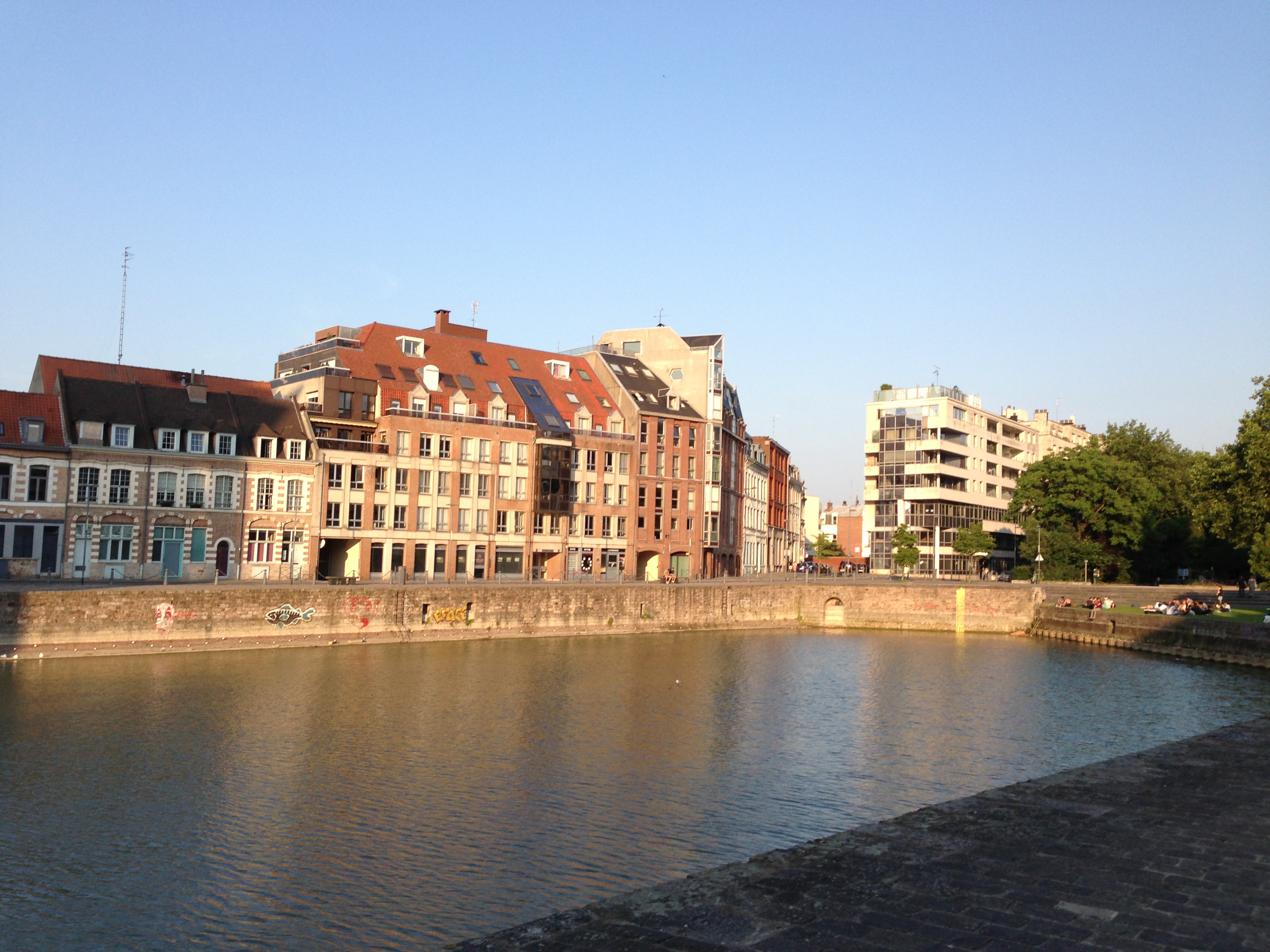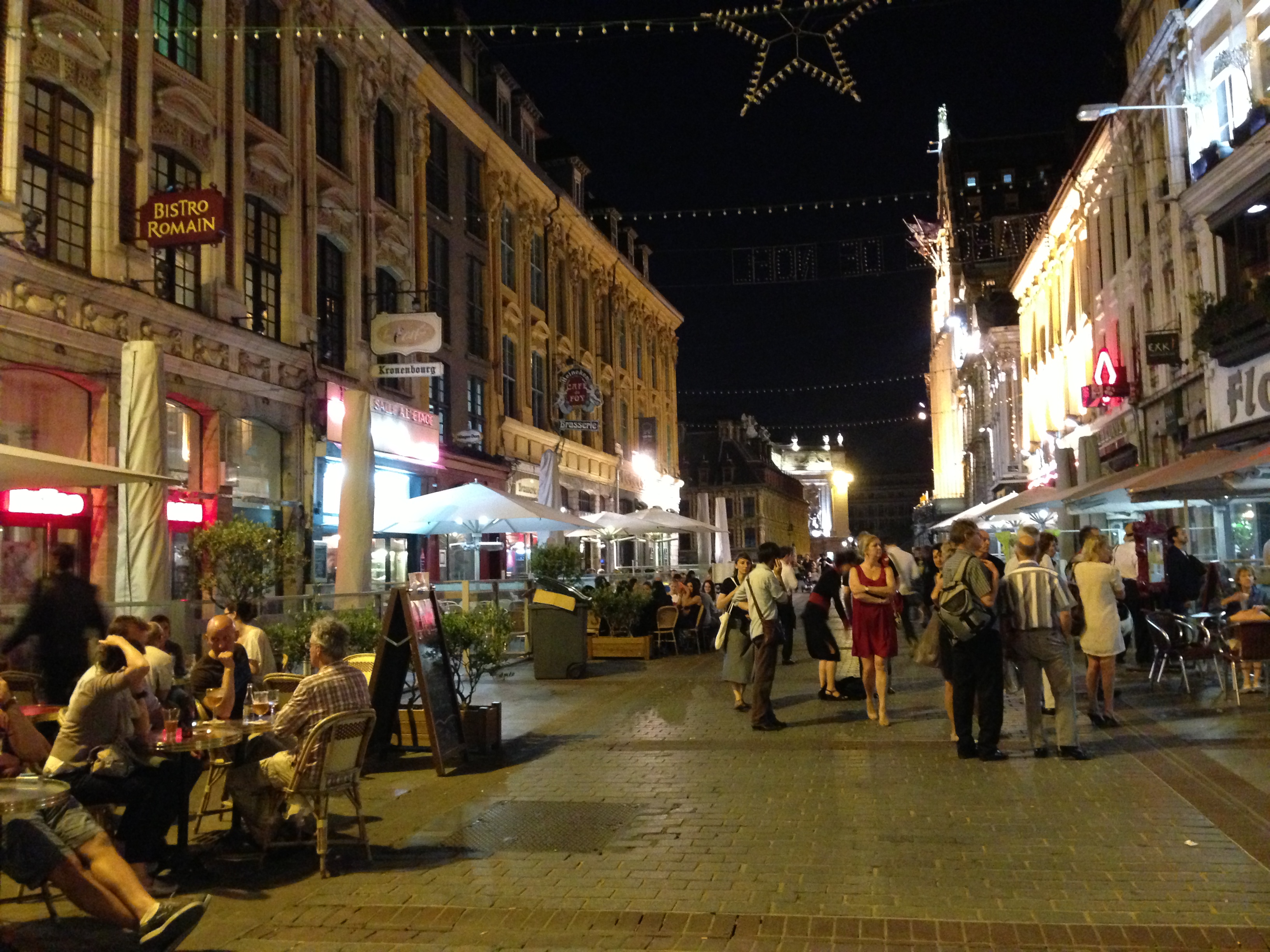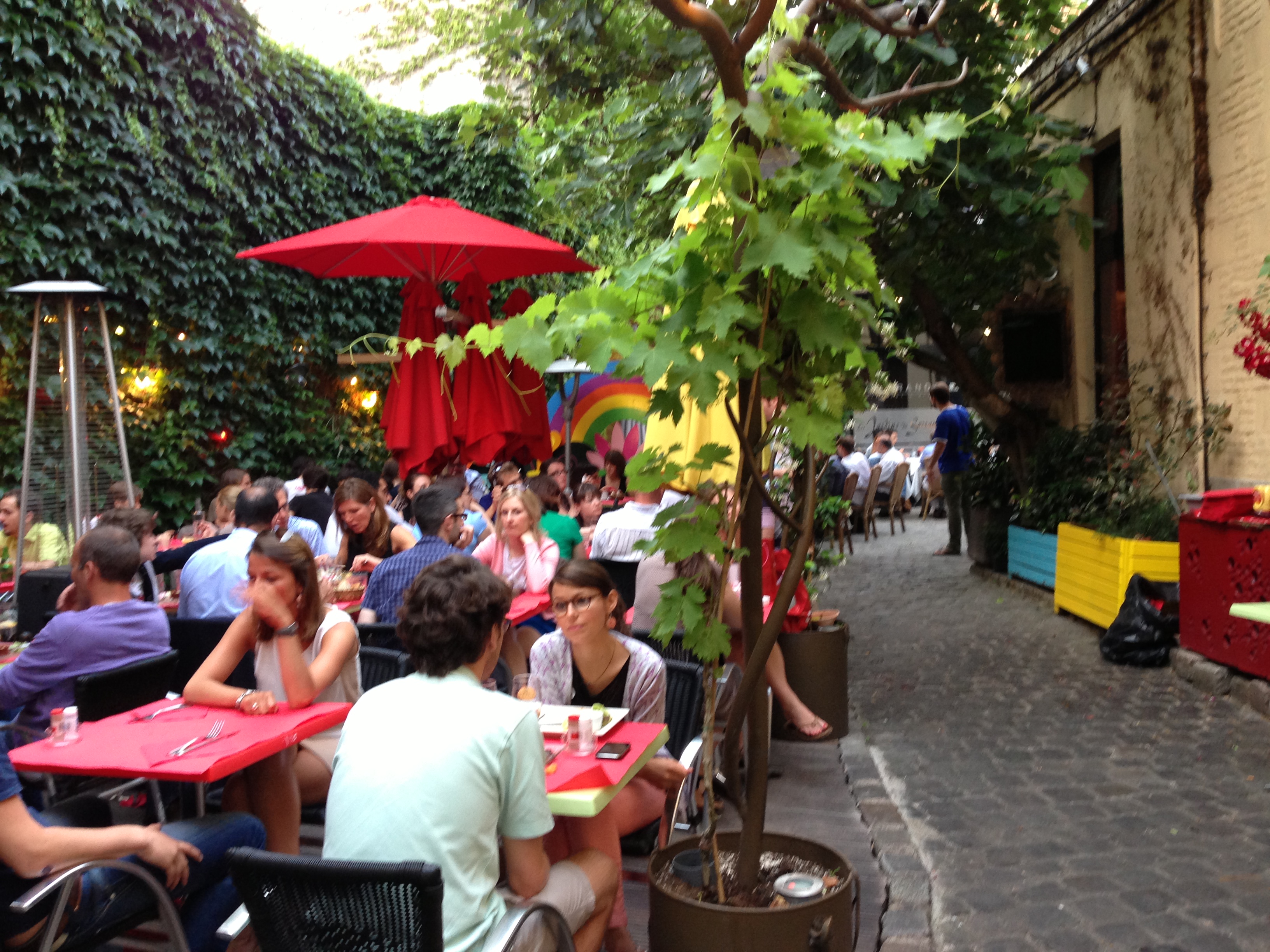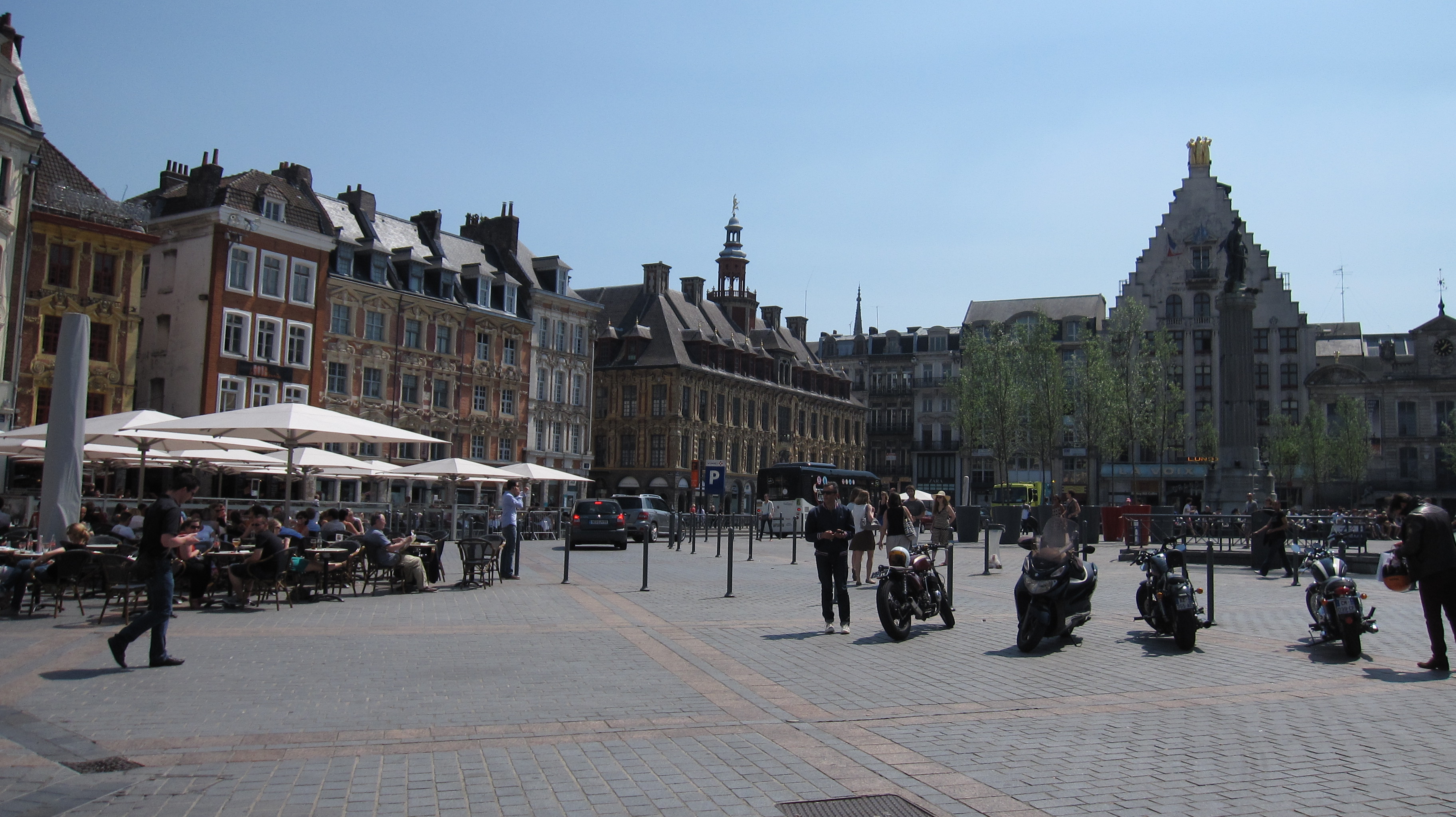 When the long-awaited Monday finally arrived, we found out the issue with Betsy was as straightforward as a leak in the transmission fluid pipe. Once this pipe was replaced, we could be back on the road!! We all breathed an enormous sigh of relief. How anticlimactic would a road trip to Mongolia have been if we had actually been forced to quit by our first stop? Next destination: Antwerp.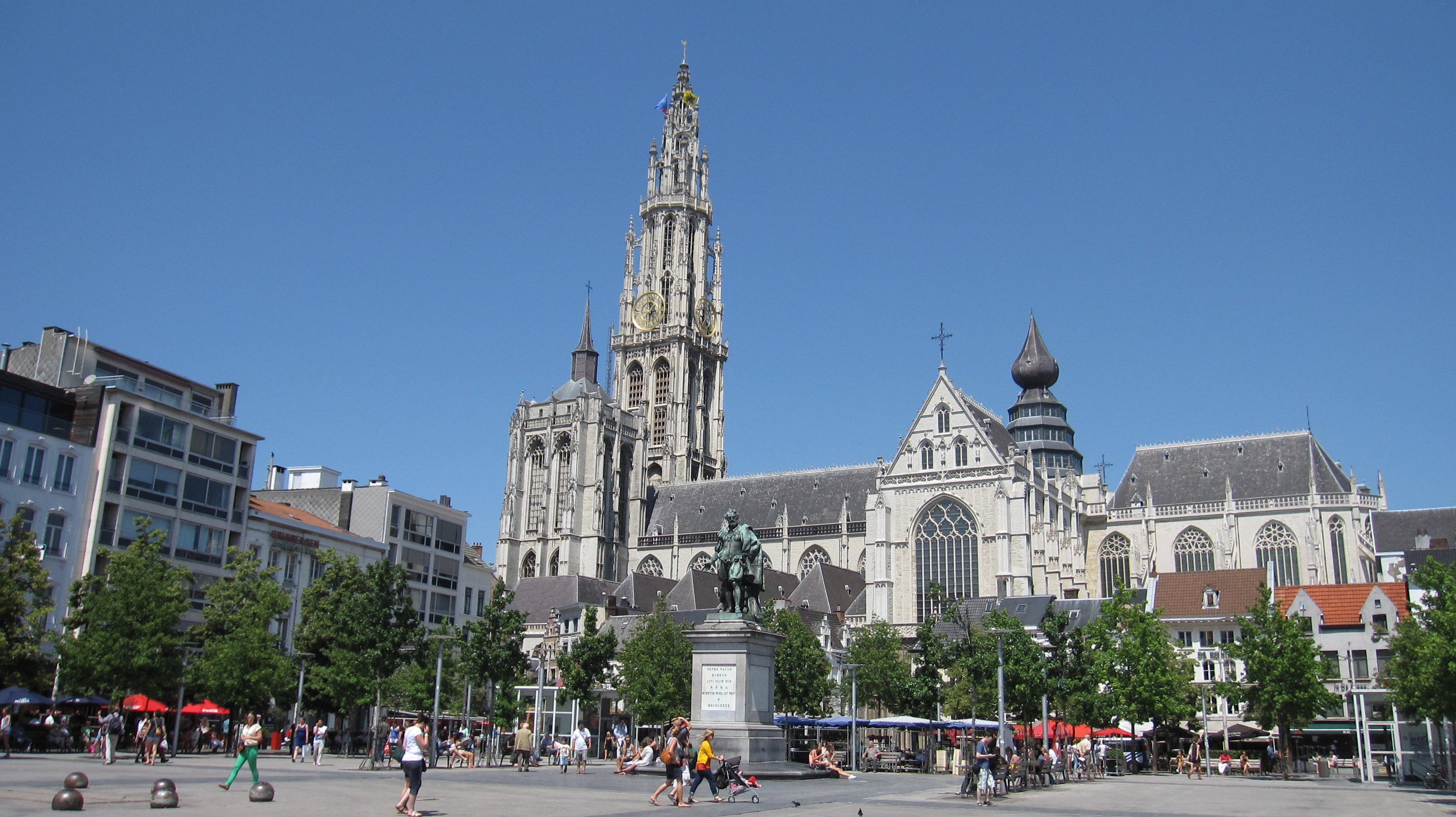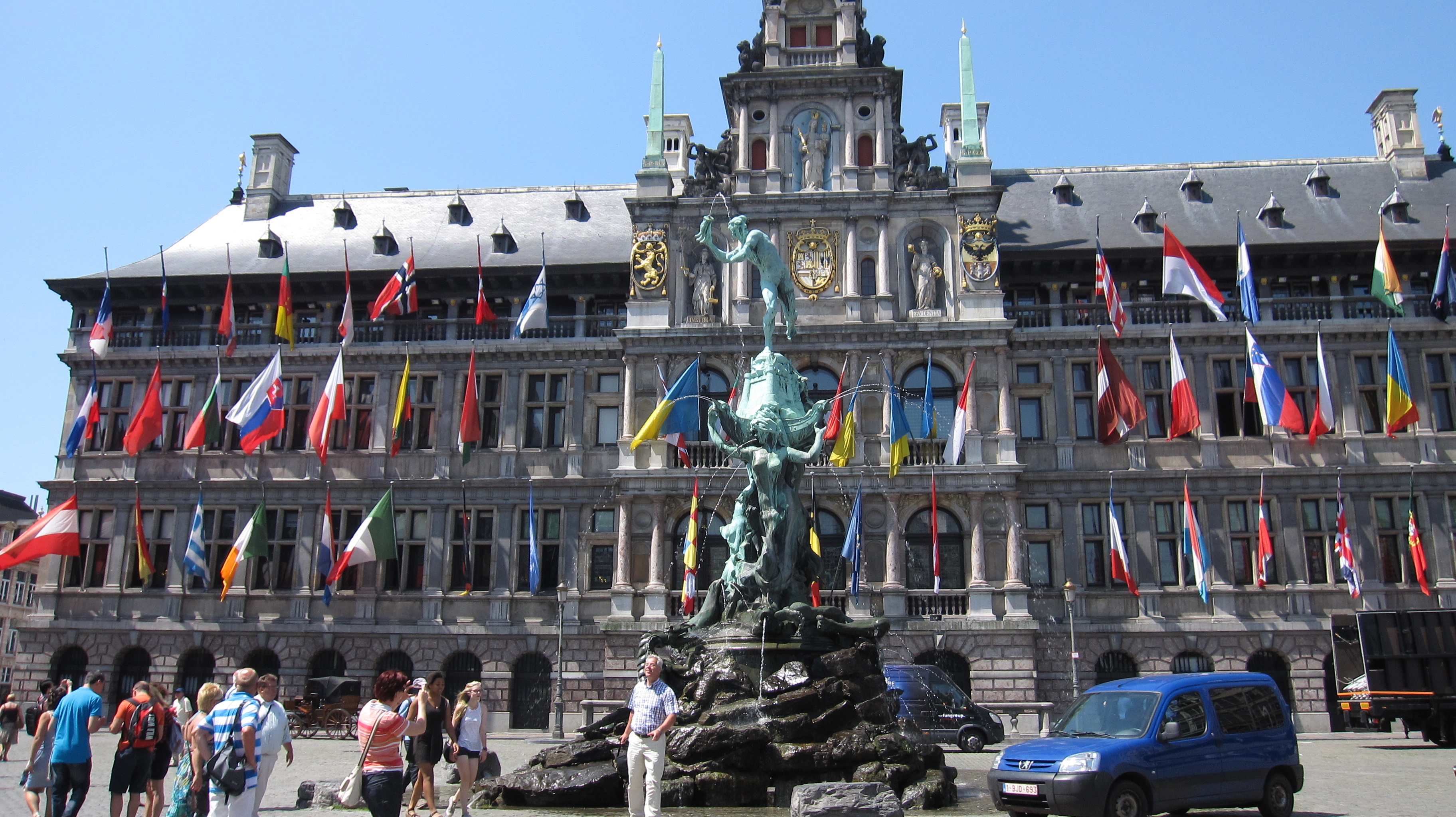 Antwerp had dramatic architecture, cute cafes, and plenty of galleries and street art, but it was utterly different from Brussels, the only other city I have ever visited in Belgium. I think I had been hoping for waffle stands and chocolate stops every two feet along an Old Town street, but Antwerp just felt strikingly modern.
Our group stopped for the night in Amsterdam. I'm frankly in love with this place - its devil-may-care vibe, the waterways, its medley of history with modernity, the details. I cannot wait to return so that I can actually explore the Rijksmuseum, Van Gogh Museum, and Anne Frank House without the looming deadline of reaching Mongolia by a certain time. Eyes on the prize.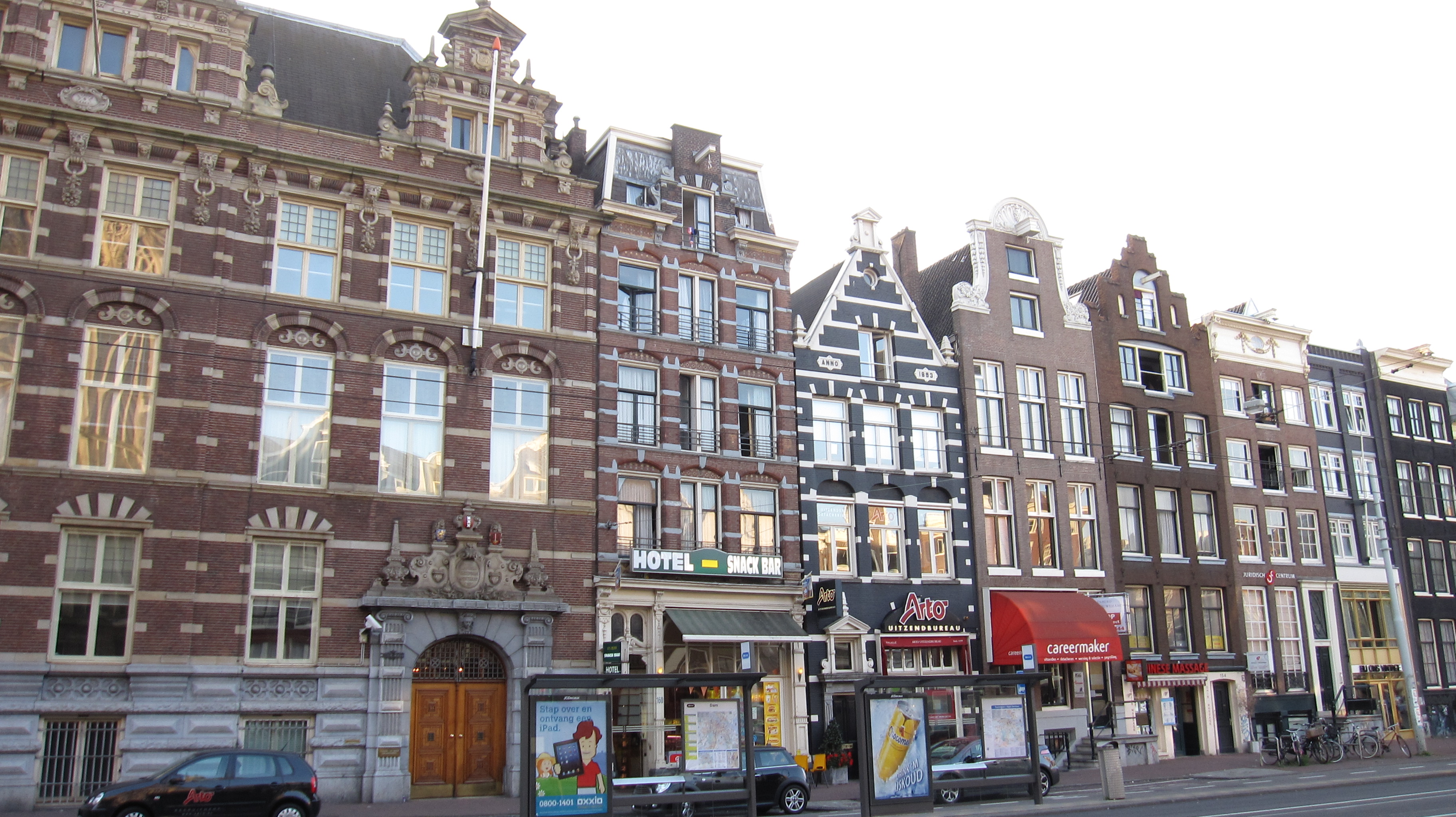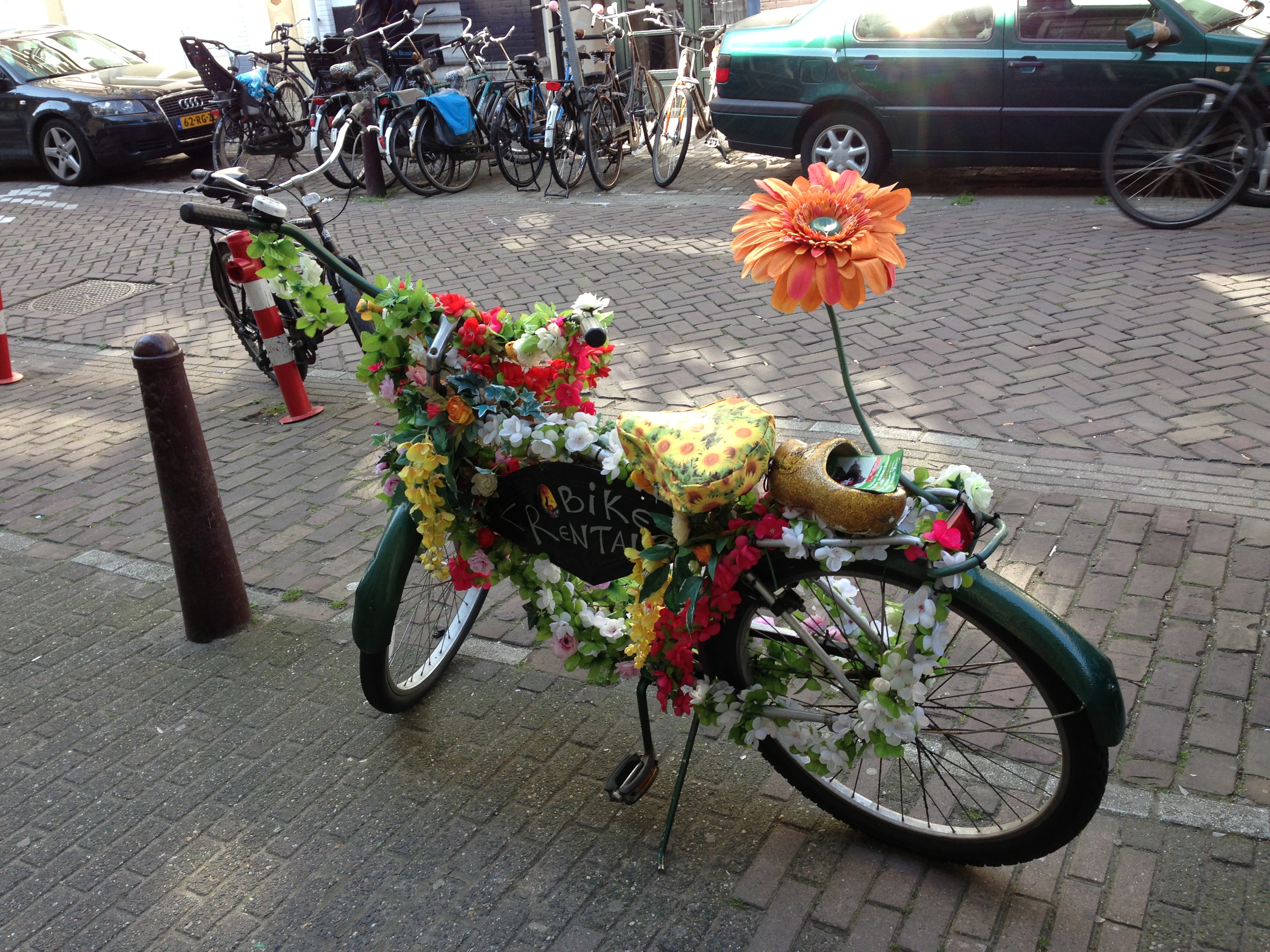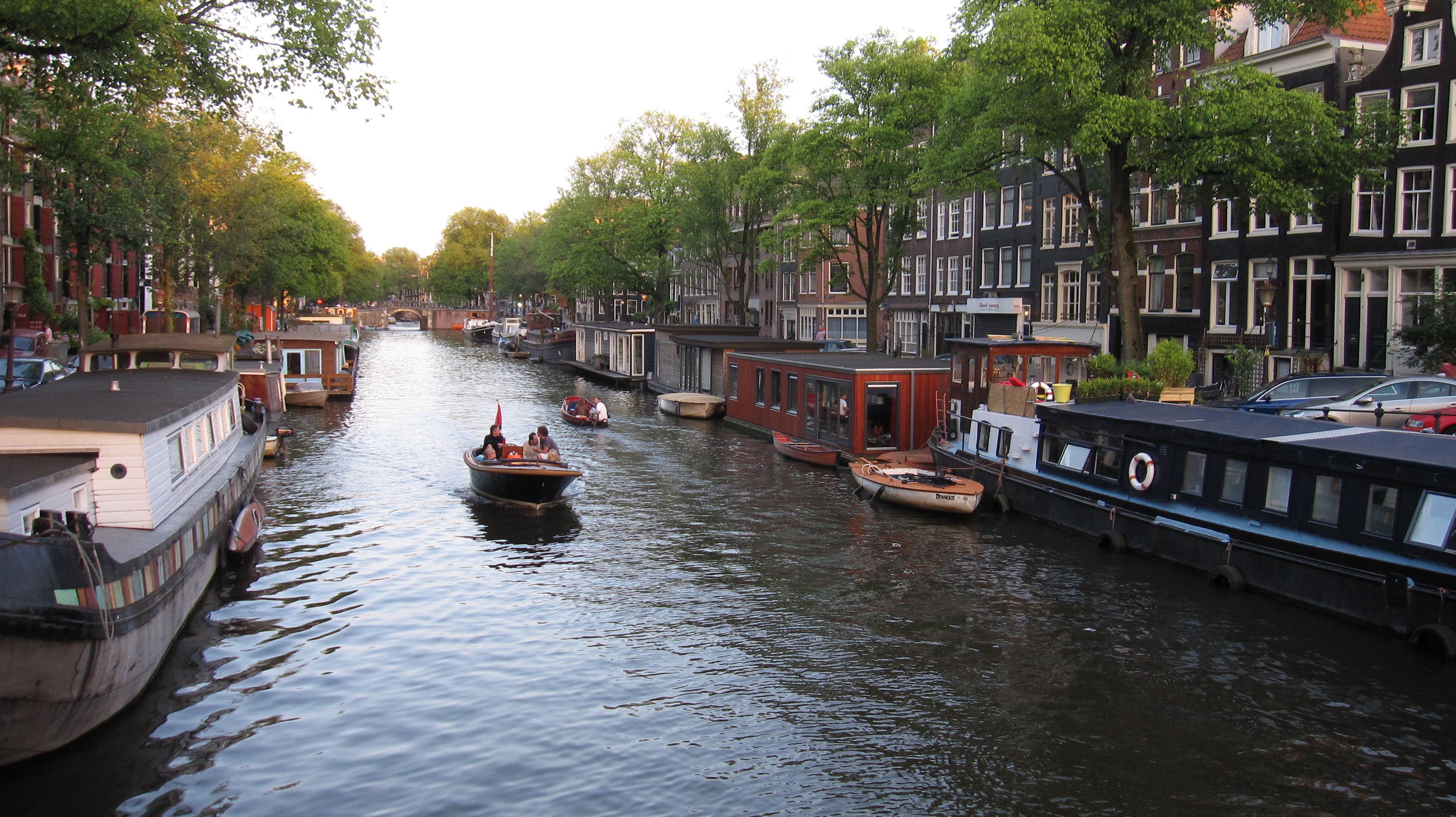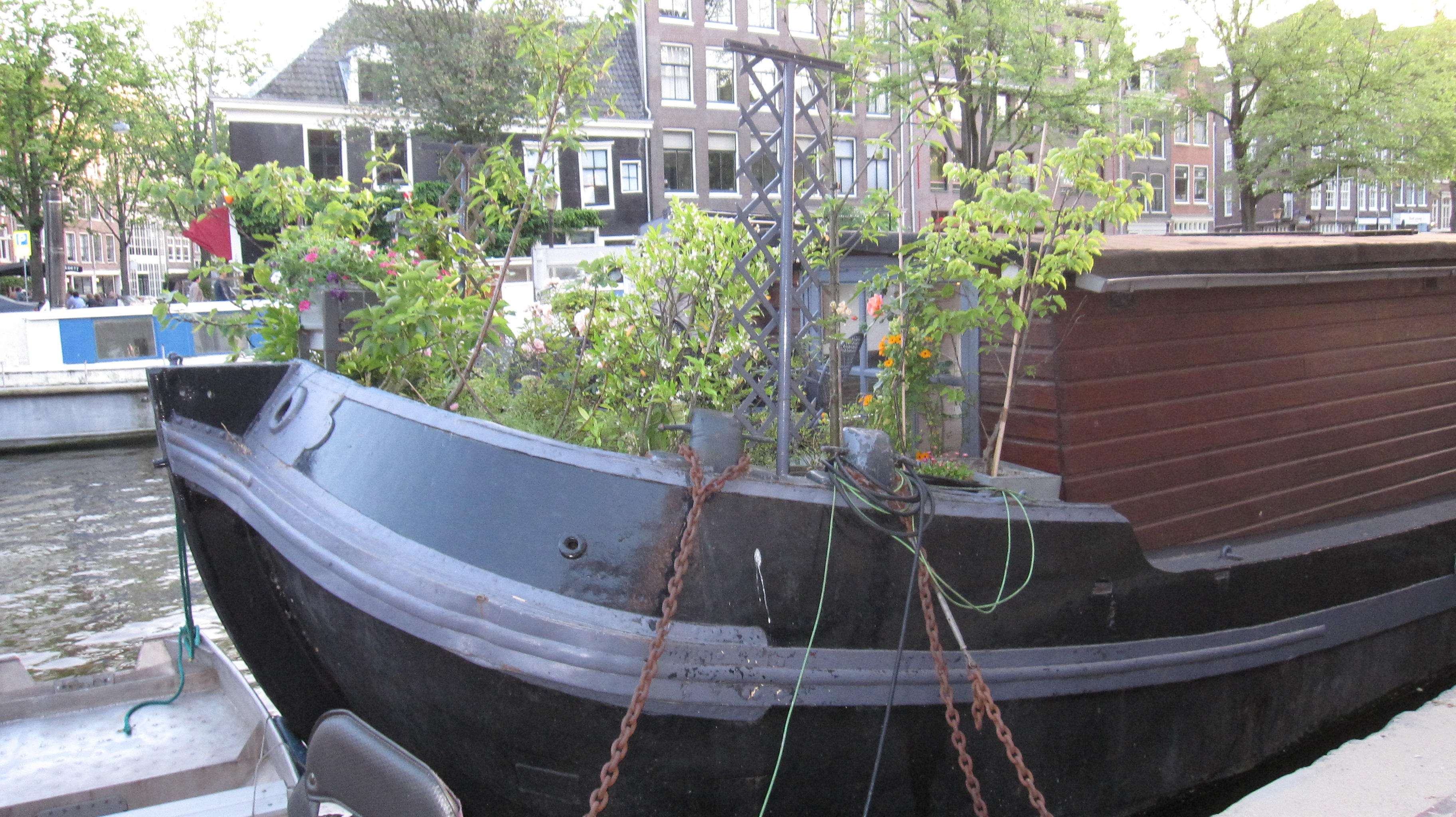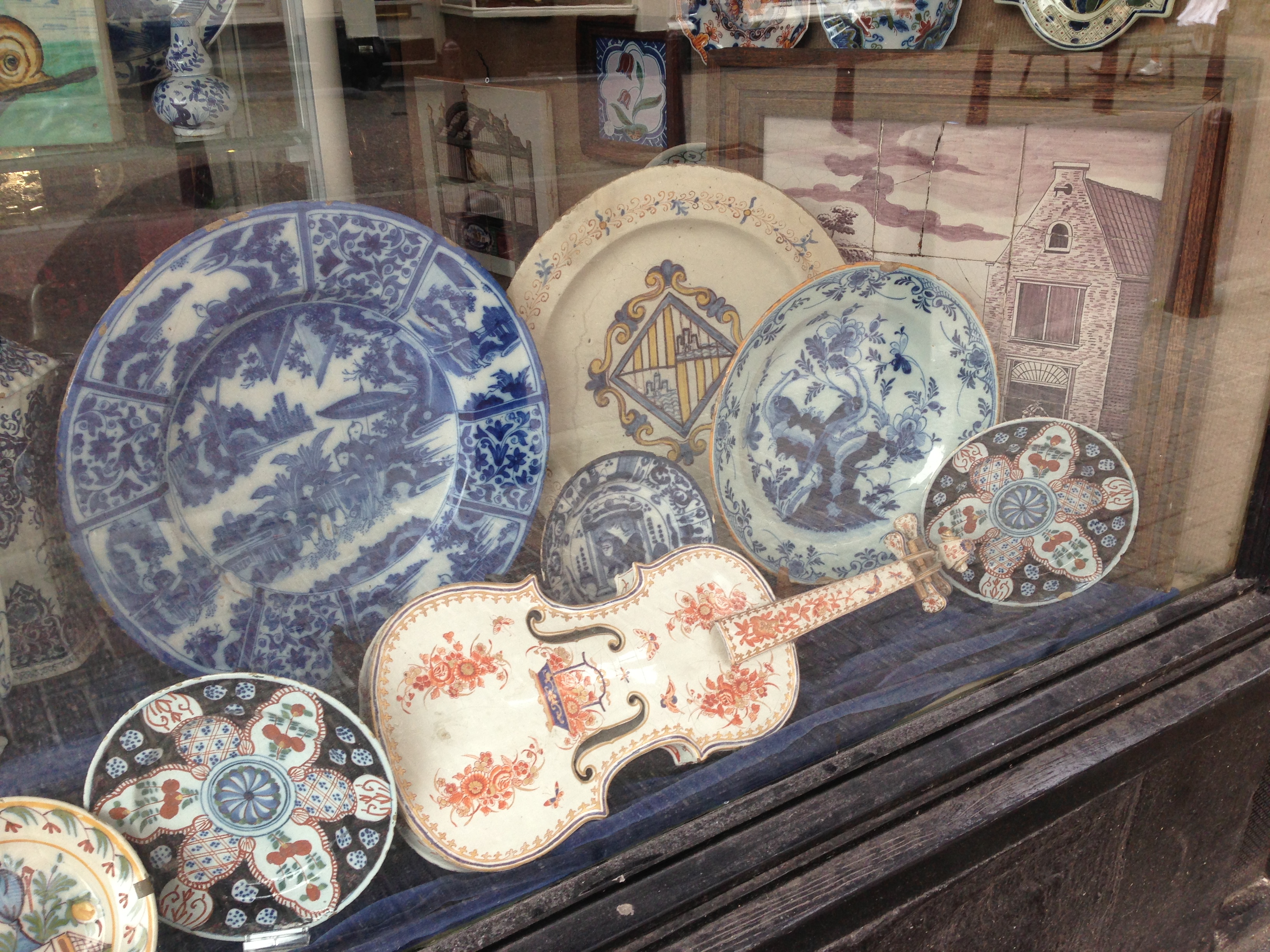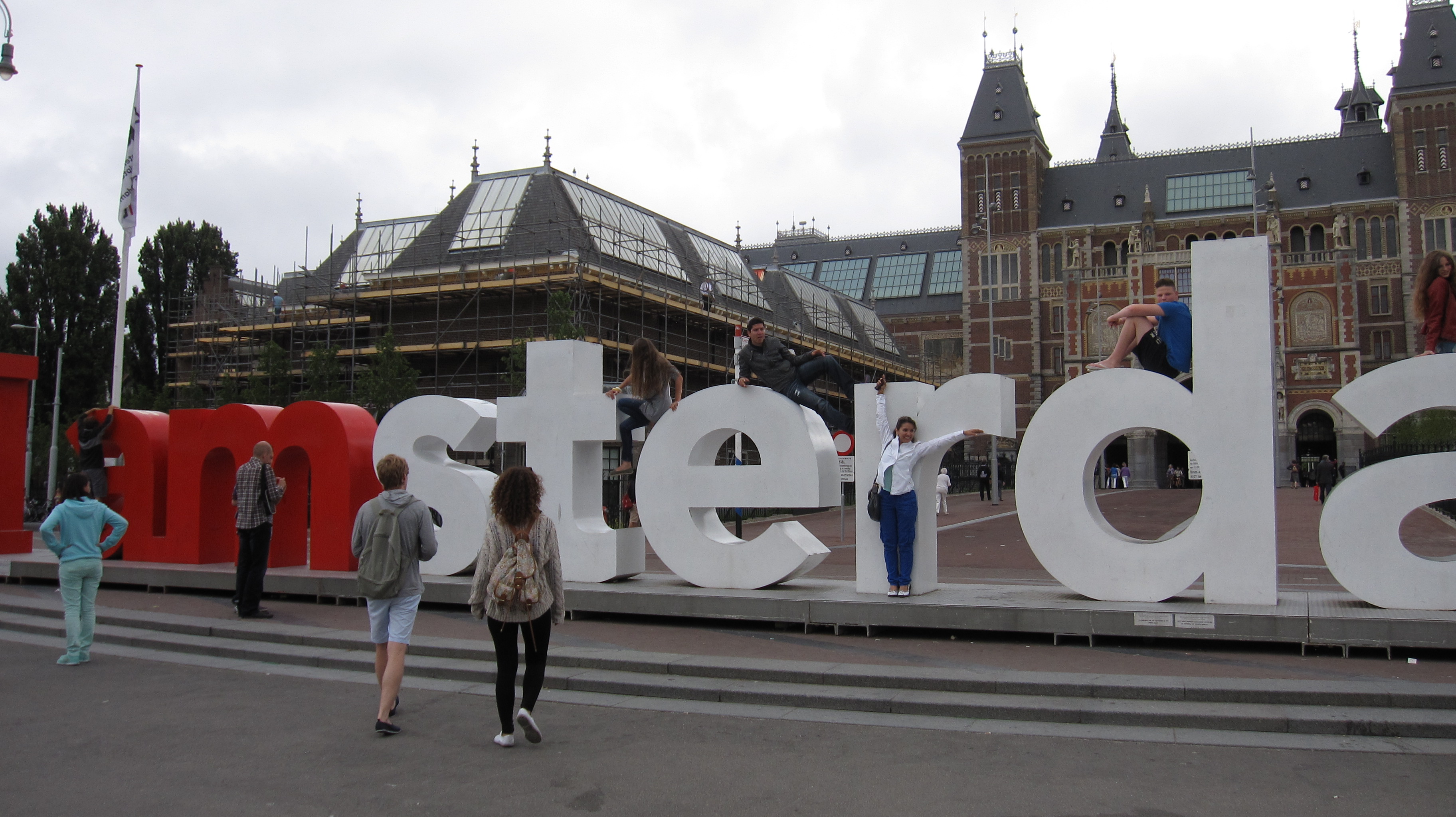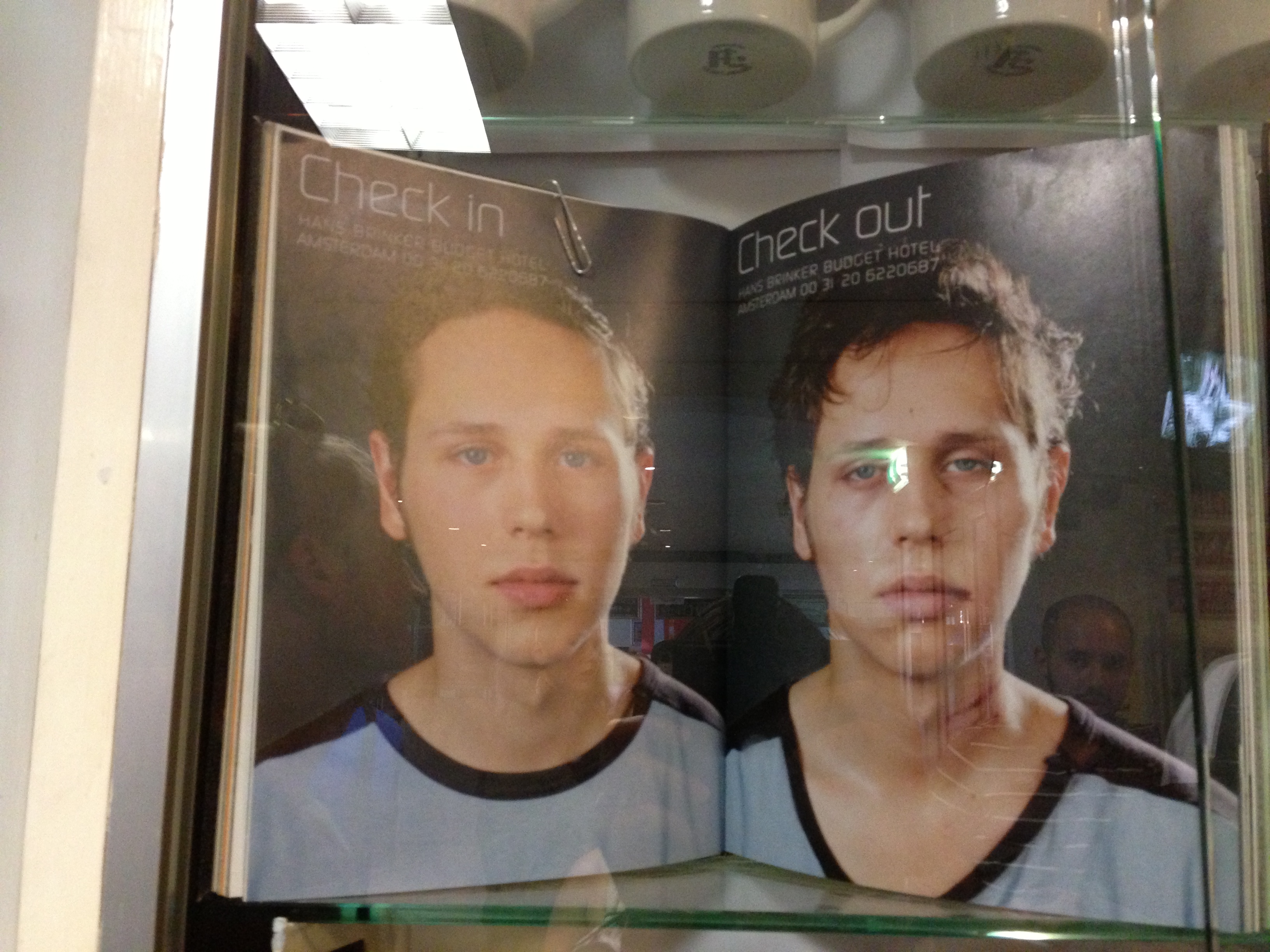 Betsy's breakdown did throw us off kilter a bit, and we were forced to barrel through Germany in order to make up time, stopping for lunch only in Hanover. We went from the Autobahn to the worst roads we had seen yet in the trip, and we ragged mercilessly on Poland until we actually knew better. The first 50 kilometers after the border were either under construction or woefully under-maintained.
We made it to Wroclaw only in the tender hours of dawn, and found the city to still be hopping. Starting off strong! We walked around in the next morning and found it to be absolutely charming. We visited sites like the town hall, St. Peter and Paul's Church, the Church of St. Mary Magdalene, and the Tumski Bridge. We've been duly impressed by Poland. The reports of it outperforming other emerging markets are on the money and we can absolutely see how the country is growing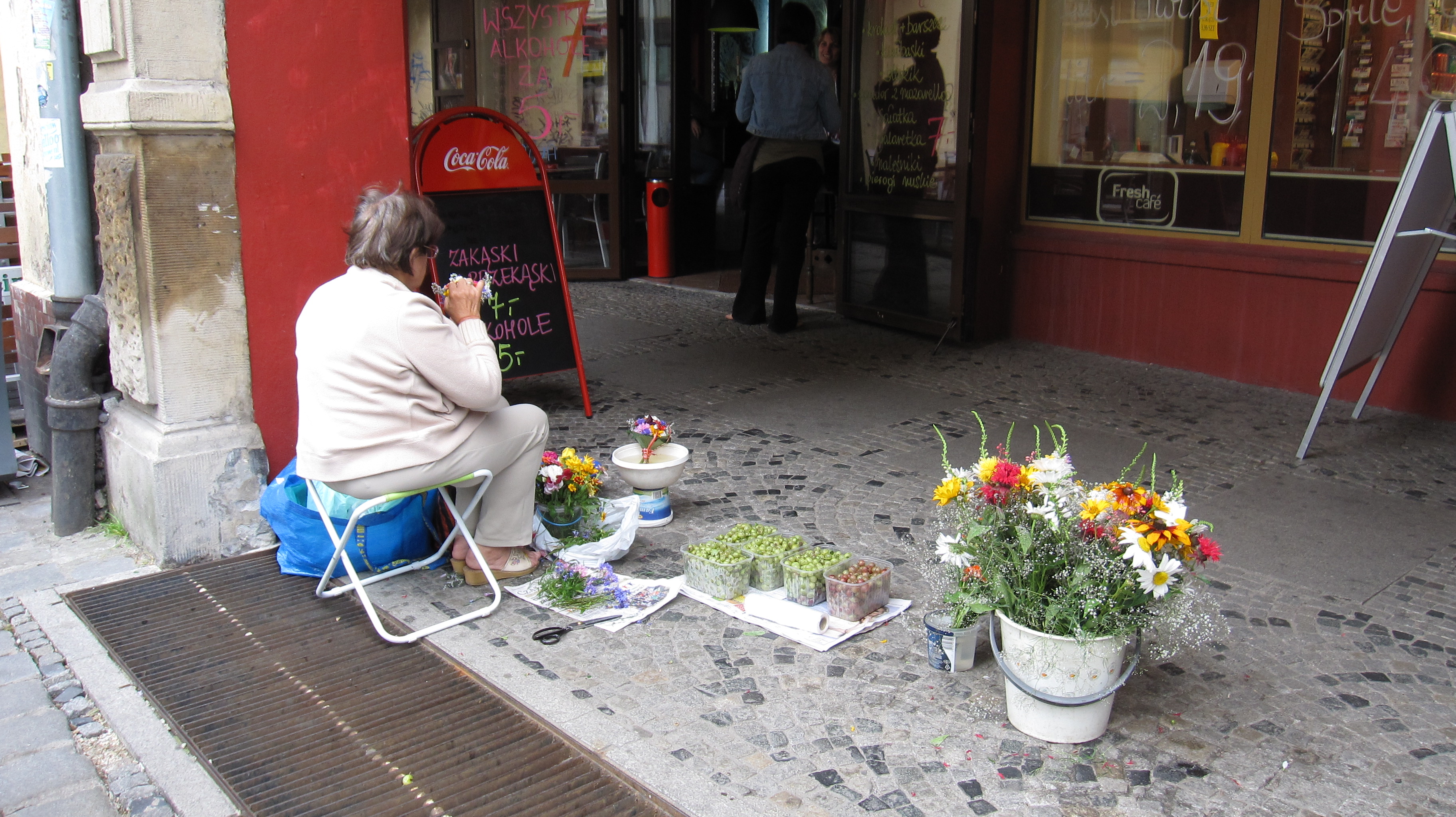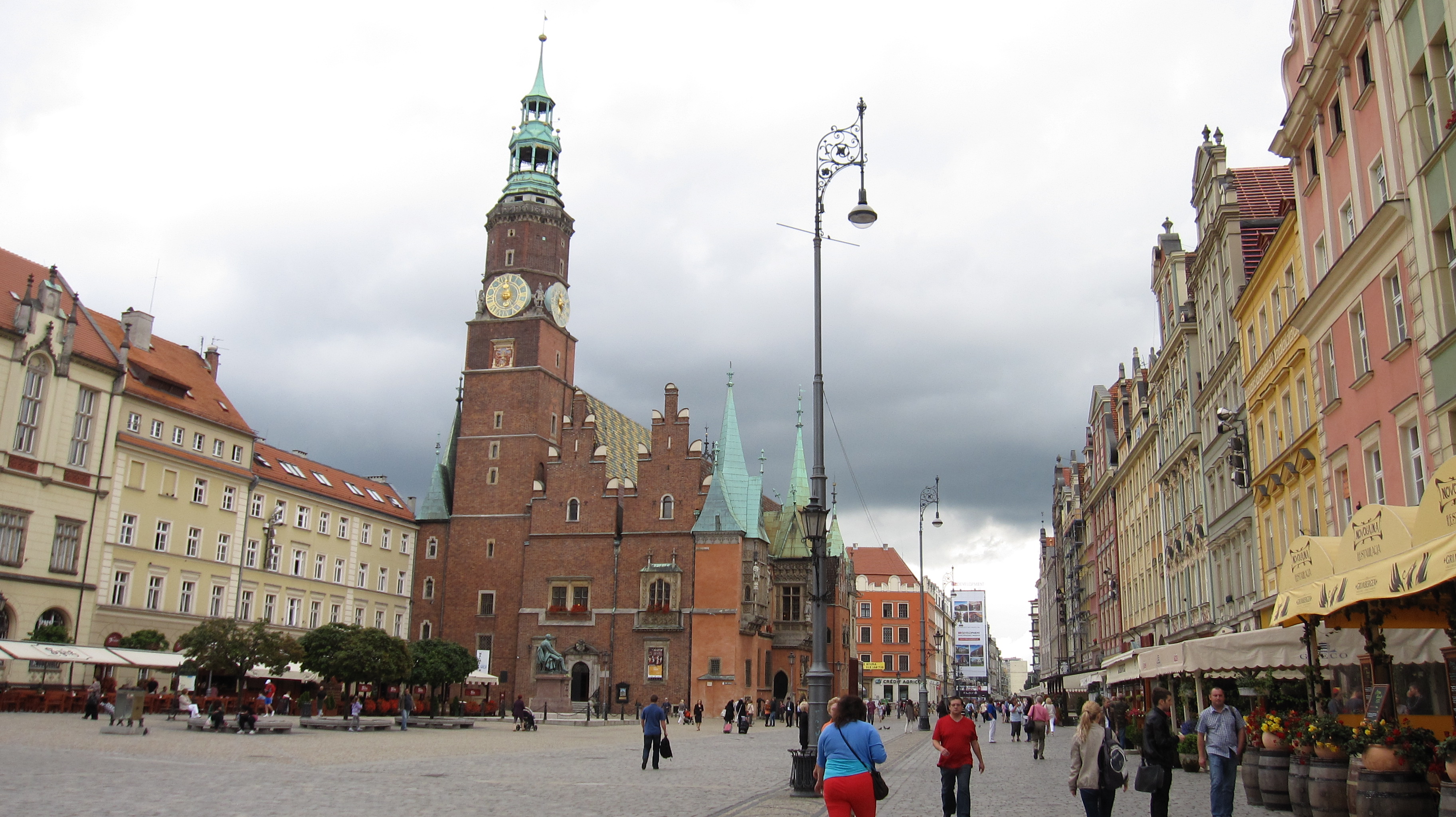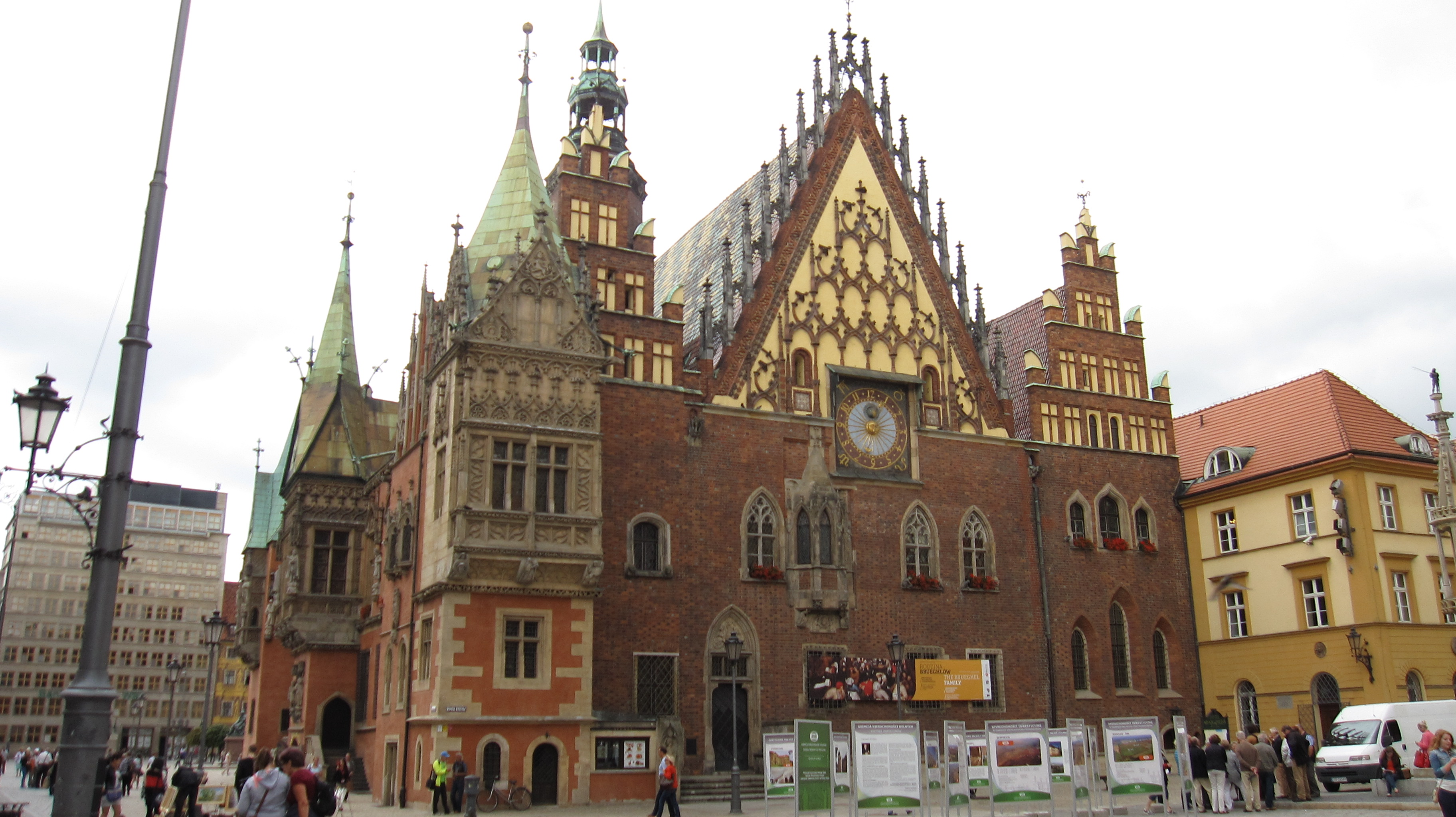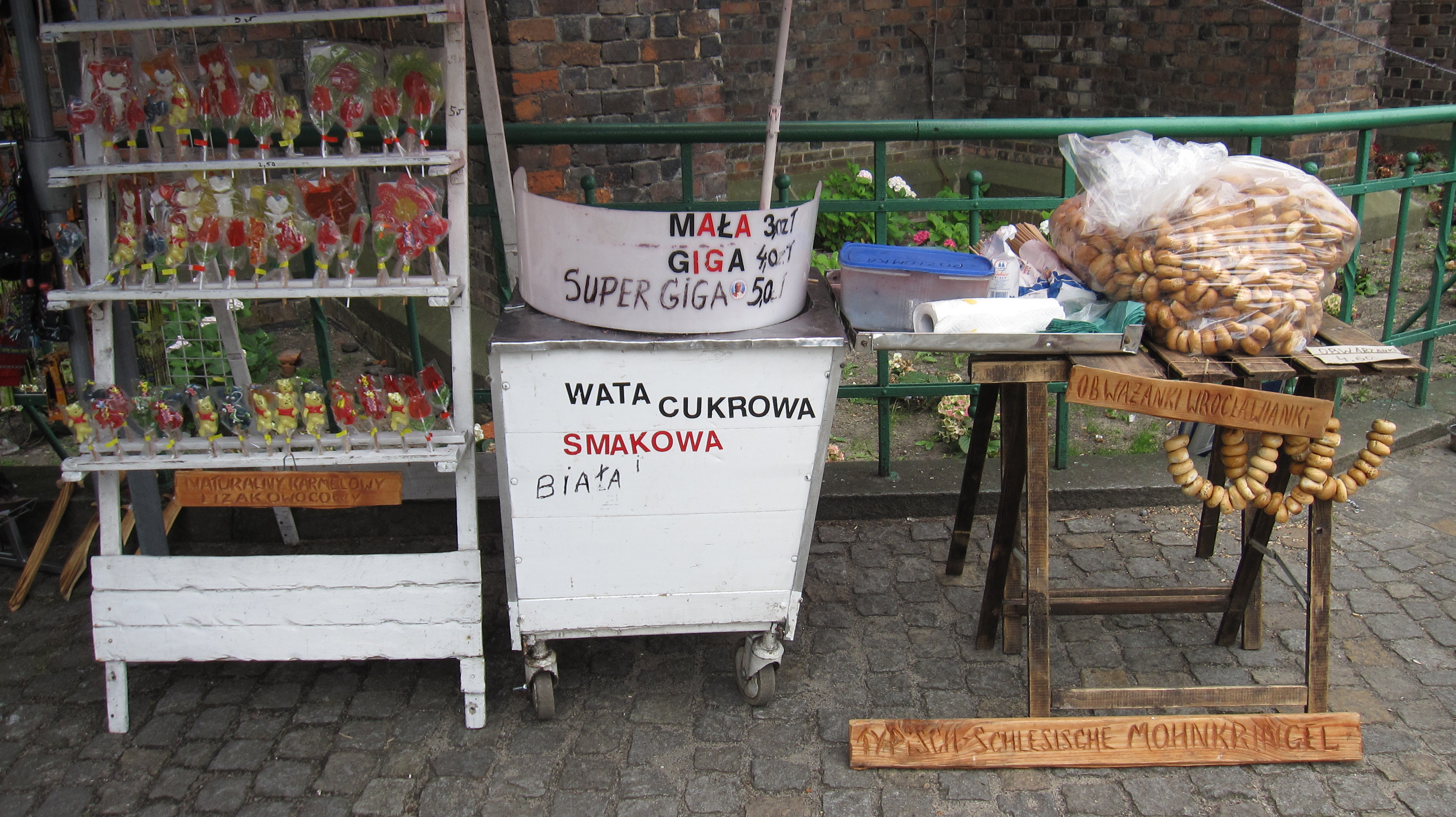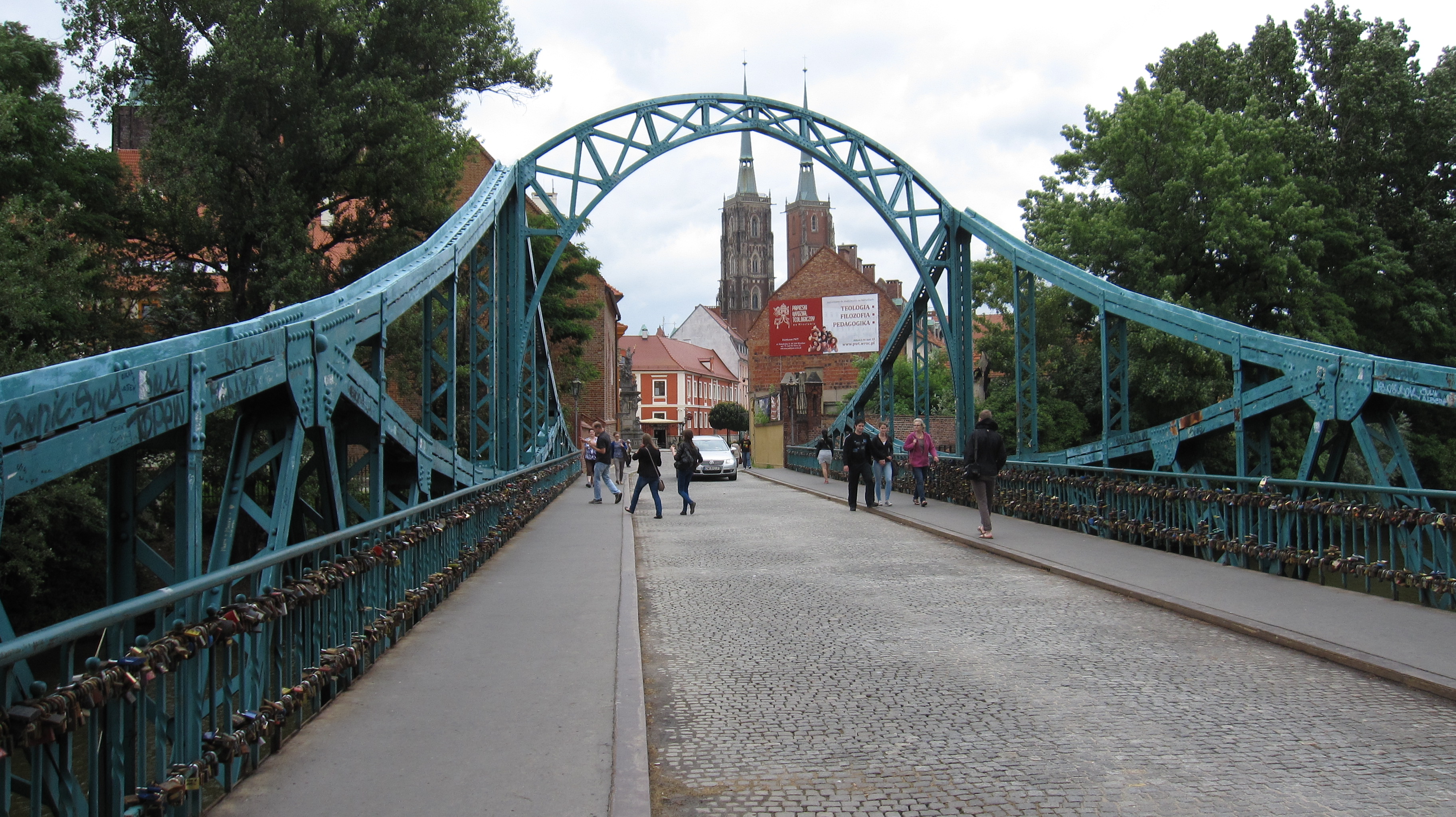 Regardless, you'll still come across mildly decrepit buildings like the below, with partially boarded-up balconies that barely look inhabitable.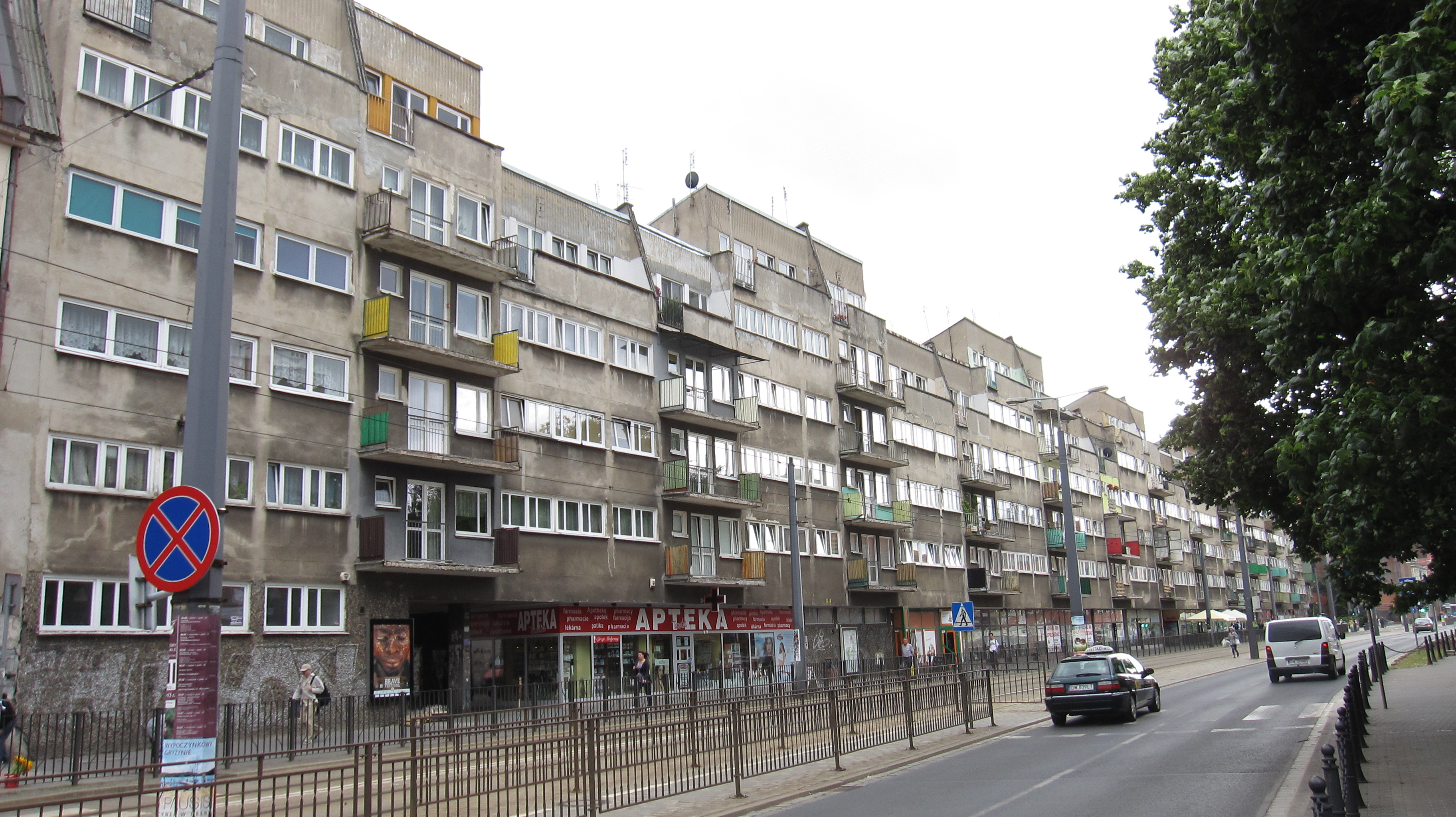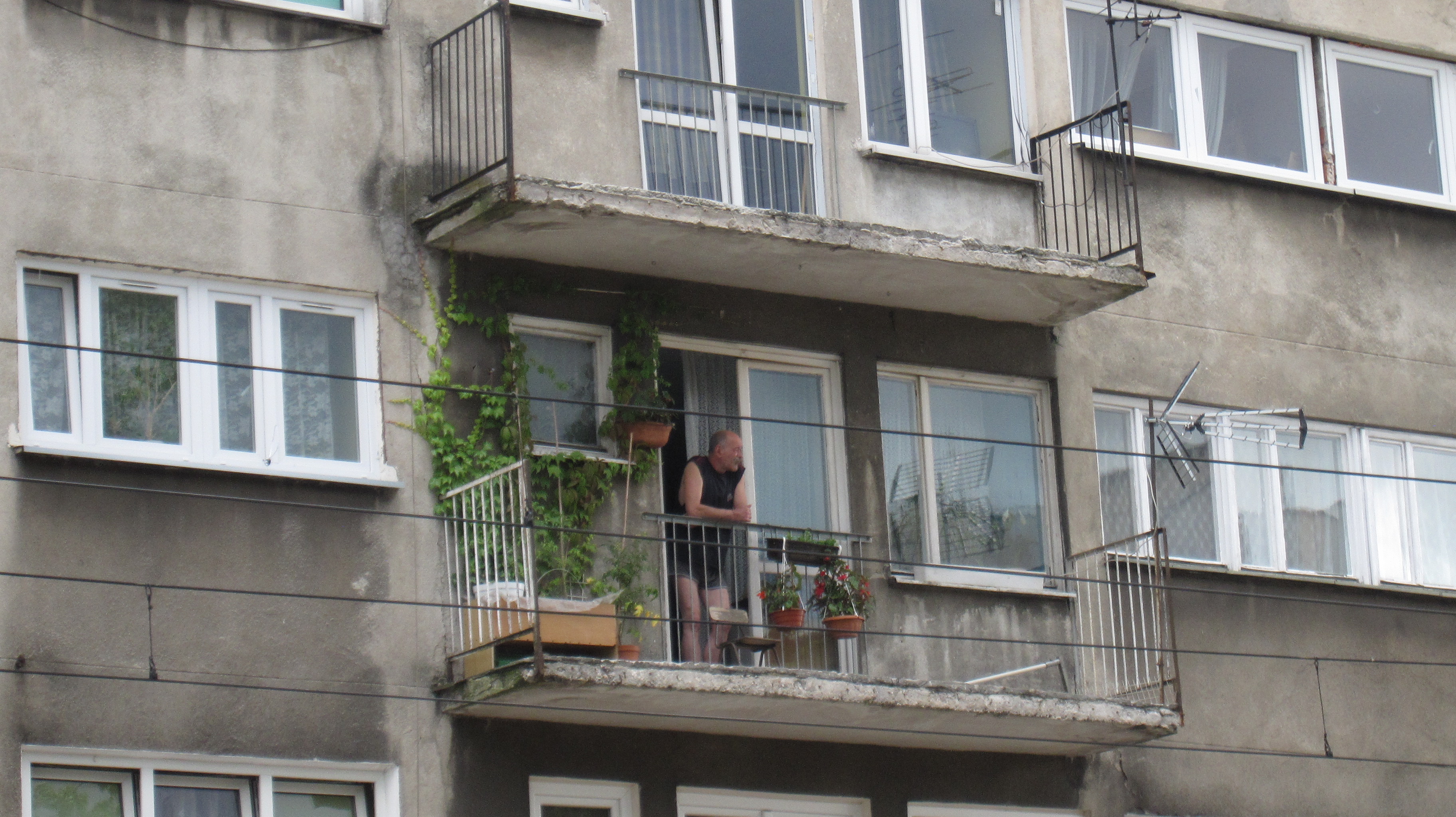 A highlight of our Wroclaw experience was one of the random milk bars that we stopped in for lunch. Milk bars are a type of cafeteria known for serving cheap, home-style food. Traditionally, they served no alcohol, hence the moniker. They were particularly common during the Communist era for providing fast food for workers. We didn't expect cafeteria food to be so tasty, but we devoured the golabkis (cabbage roll with minced meat), pierogis (dumplings), and kompots (fruit juice).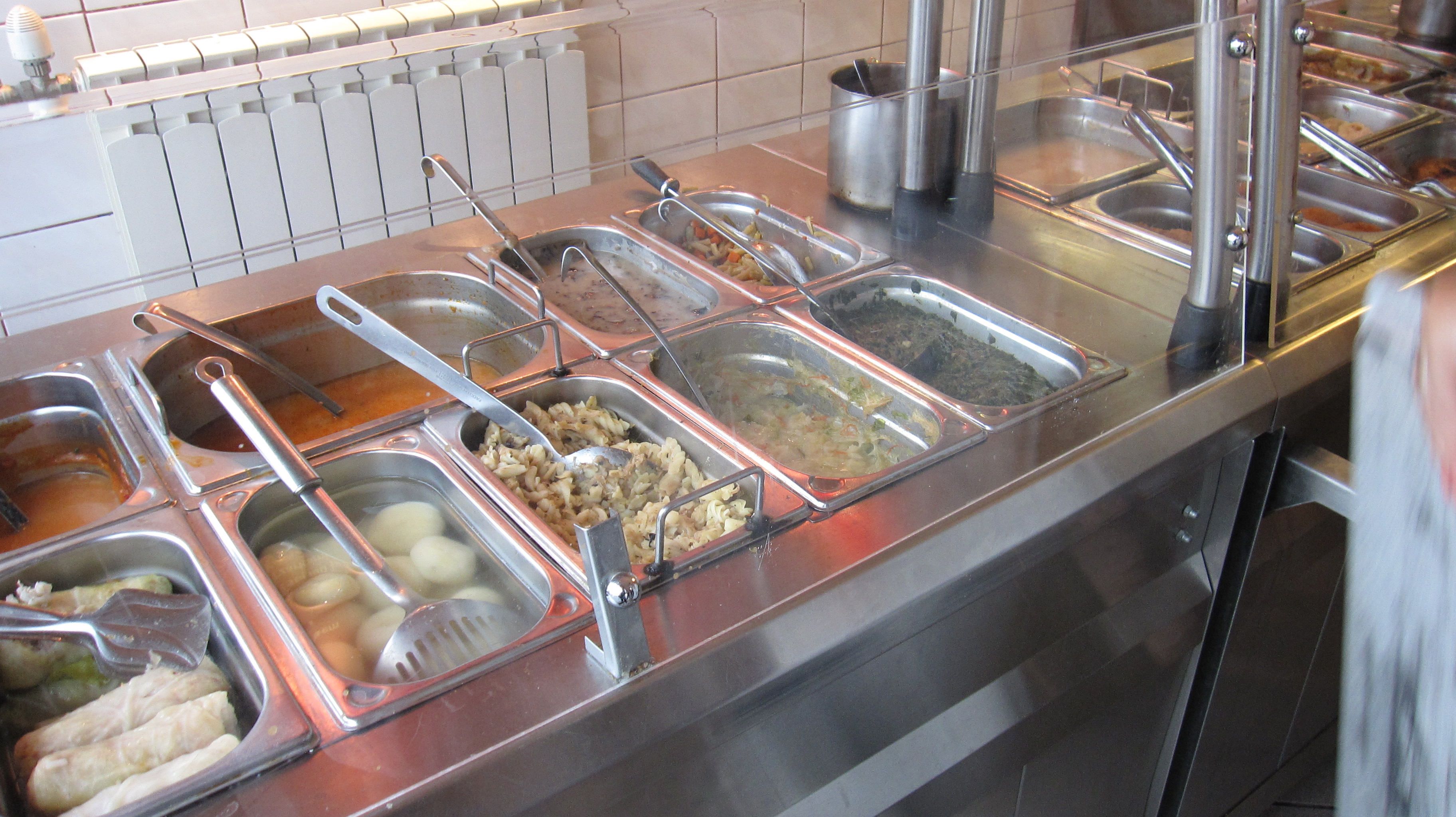 Afterwards, we headed off to Krakow, which is known as the cultural capital of Poland. This reputation was not earned in vain! Krakow had such energy to it and the atmosphere is indescribable. It's a place where you will simply have to take my word and visit it for yourself.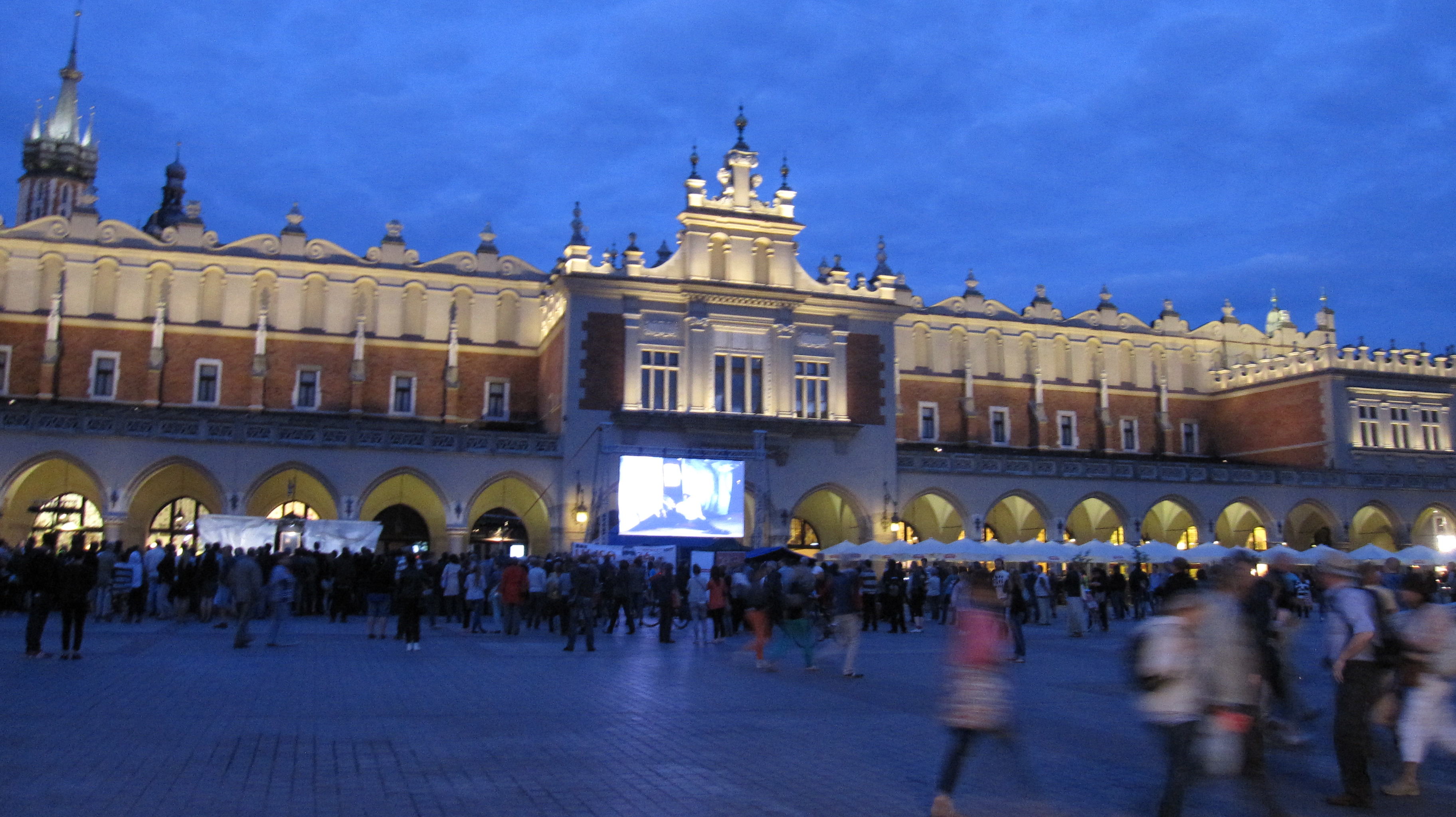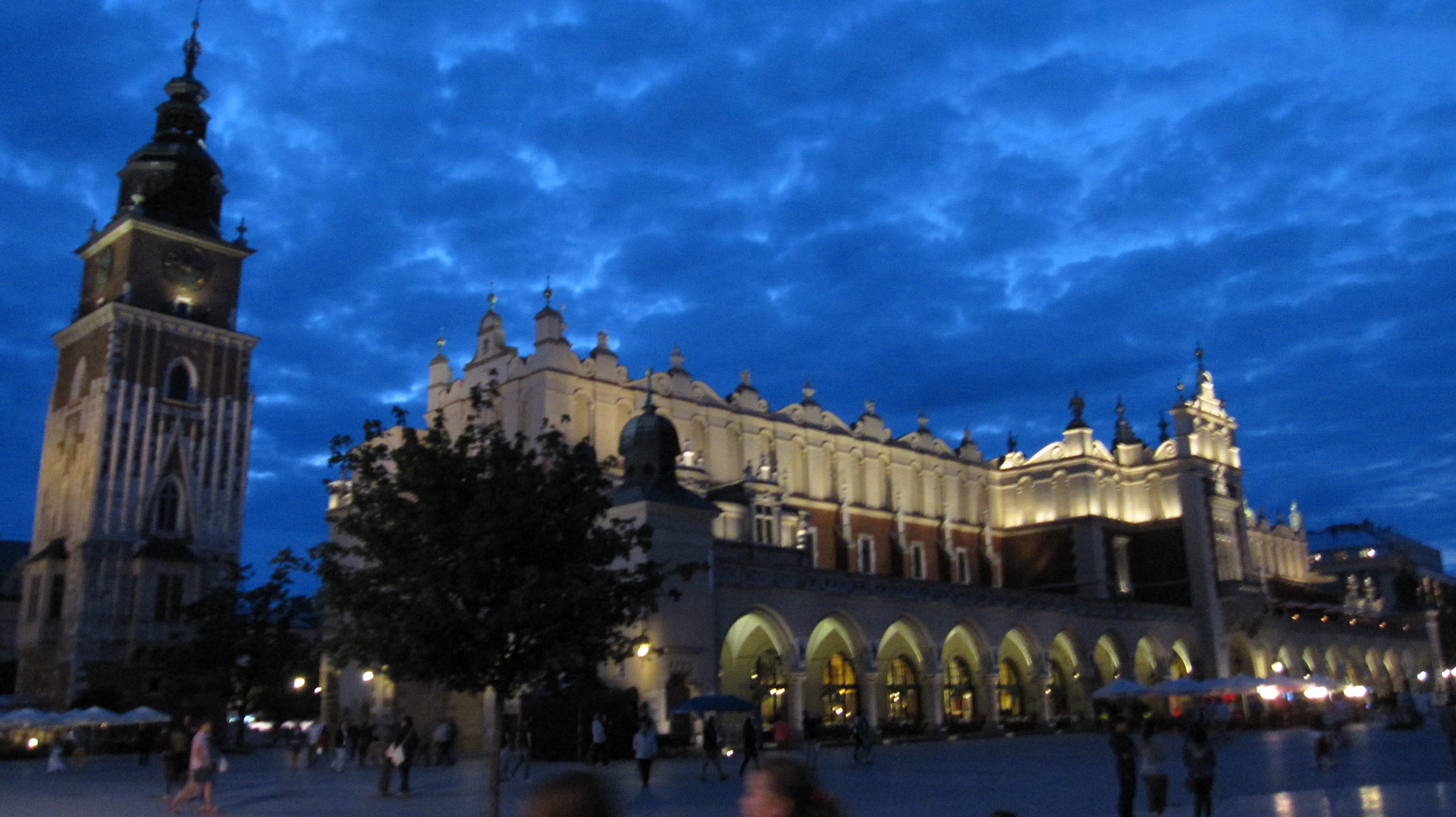 Dinner was at a somewhat touristy, but nevertheless fantastic, restaurant called Pod Wawalem. There's absolutely a reason why it draws in the crowds - this was our most epic meal by far. The food was hearty, traditional, and delicious. The star of the show was a meat plate that probably weighed upwards of ten pounds, washed down with liters and liters of beer.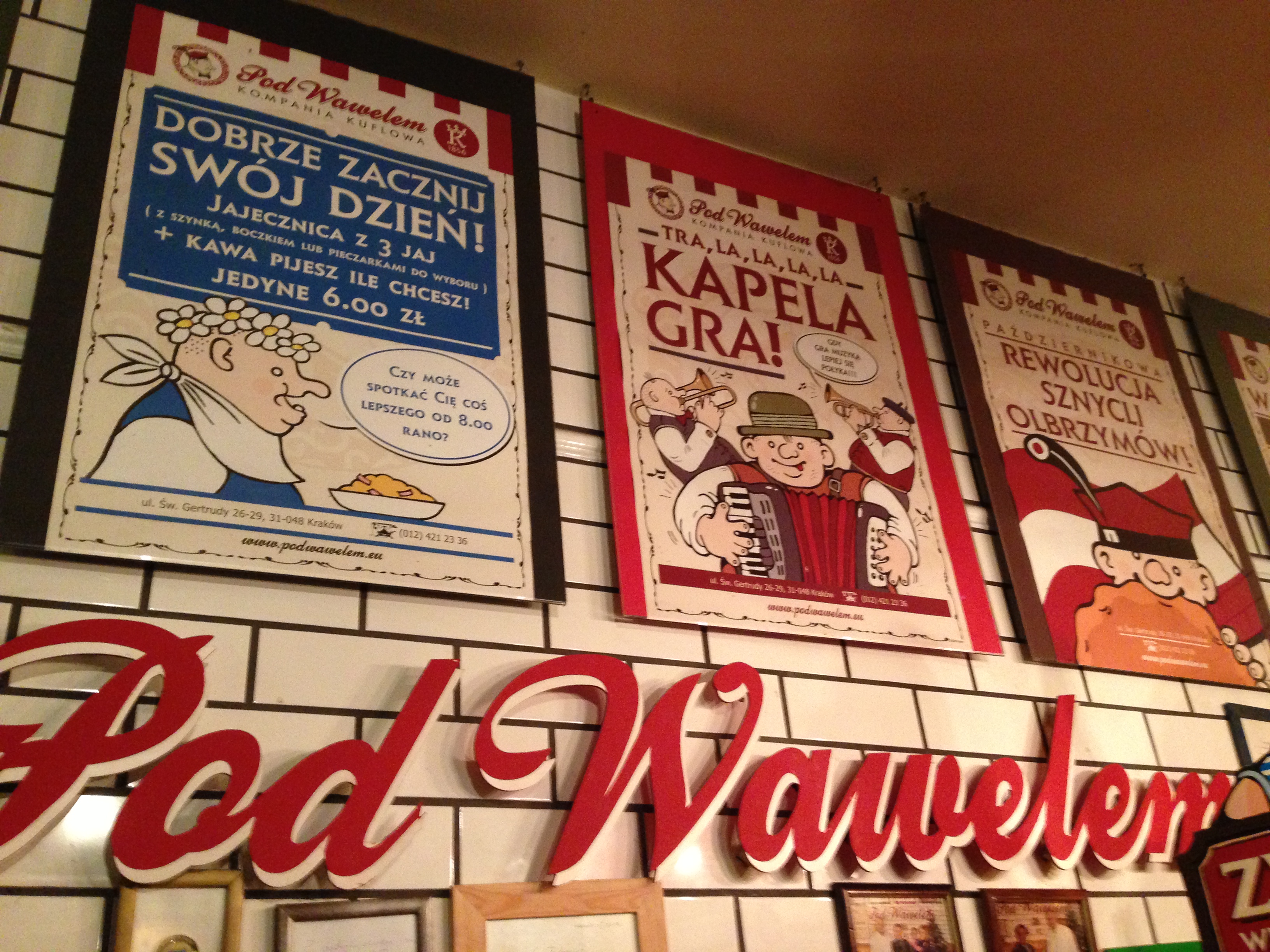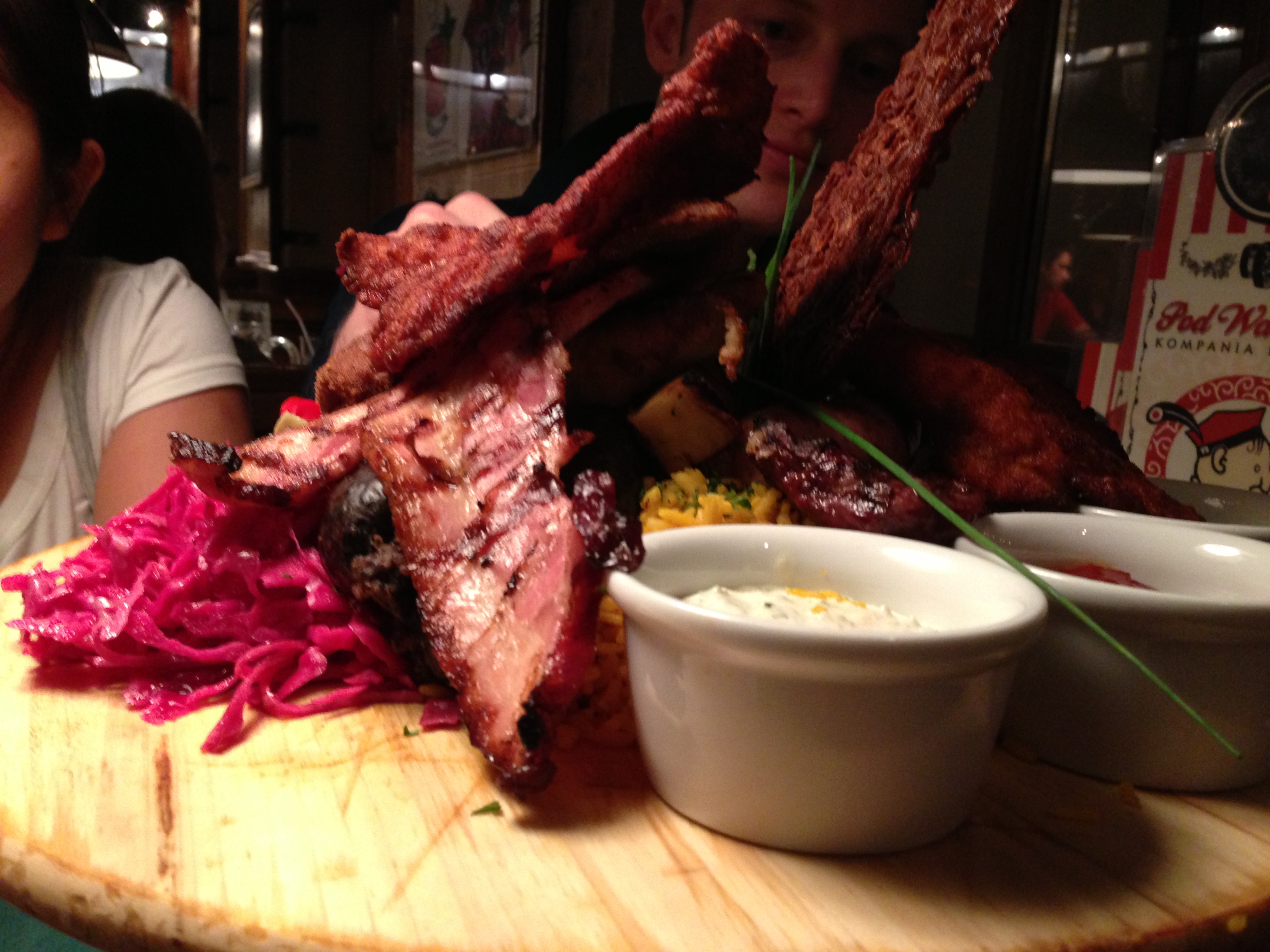 A must mention is the Wawel Castle, which is the former home of the Polish royalty. We visited Da Vinci's Lady with an Ermine painting, as well as a number of the State Rooms. I found the main courtyard to be surprisingly light and airy, and a complete contrast to the heavy and opulent interiors befitting of a Gothic castle. The Wawel Cathedral contained within the castle grounds is a standout, and I dare say a challenger among the world's most beautiful churches. While its architecture is less innovative than sites such as Sagrada Familia in Barcelona or the Duomo in Florence, I have never seen a more spectacular interior with its black marble and overall elegance. Photos were understandably not allowed.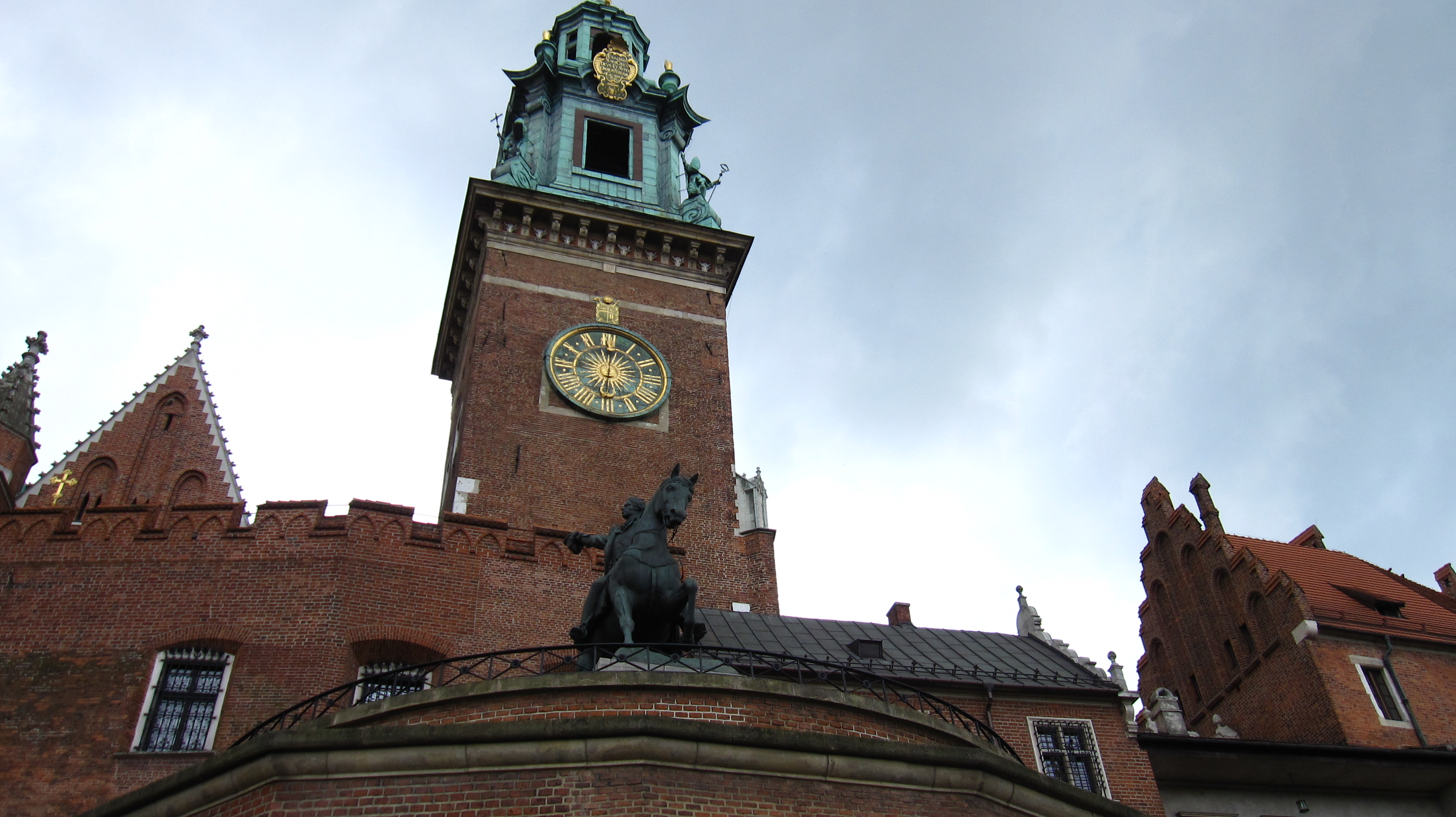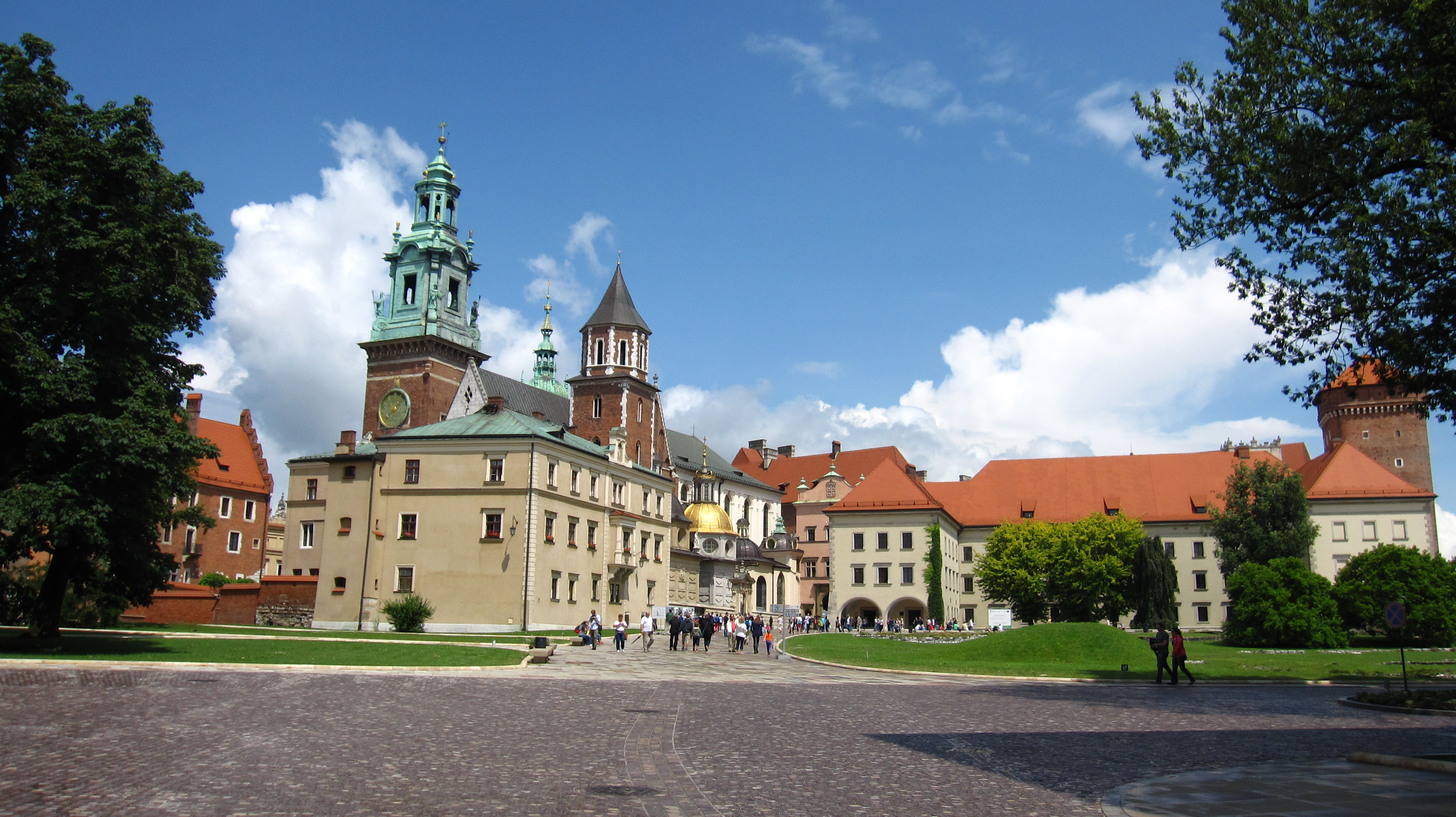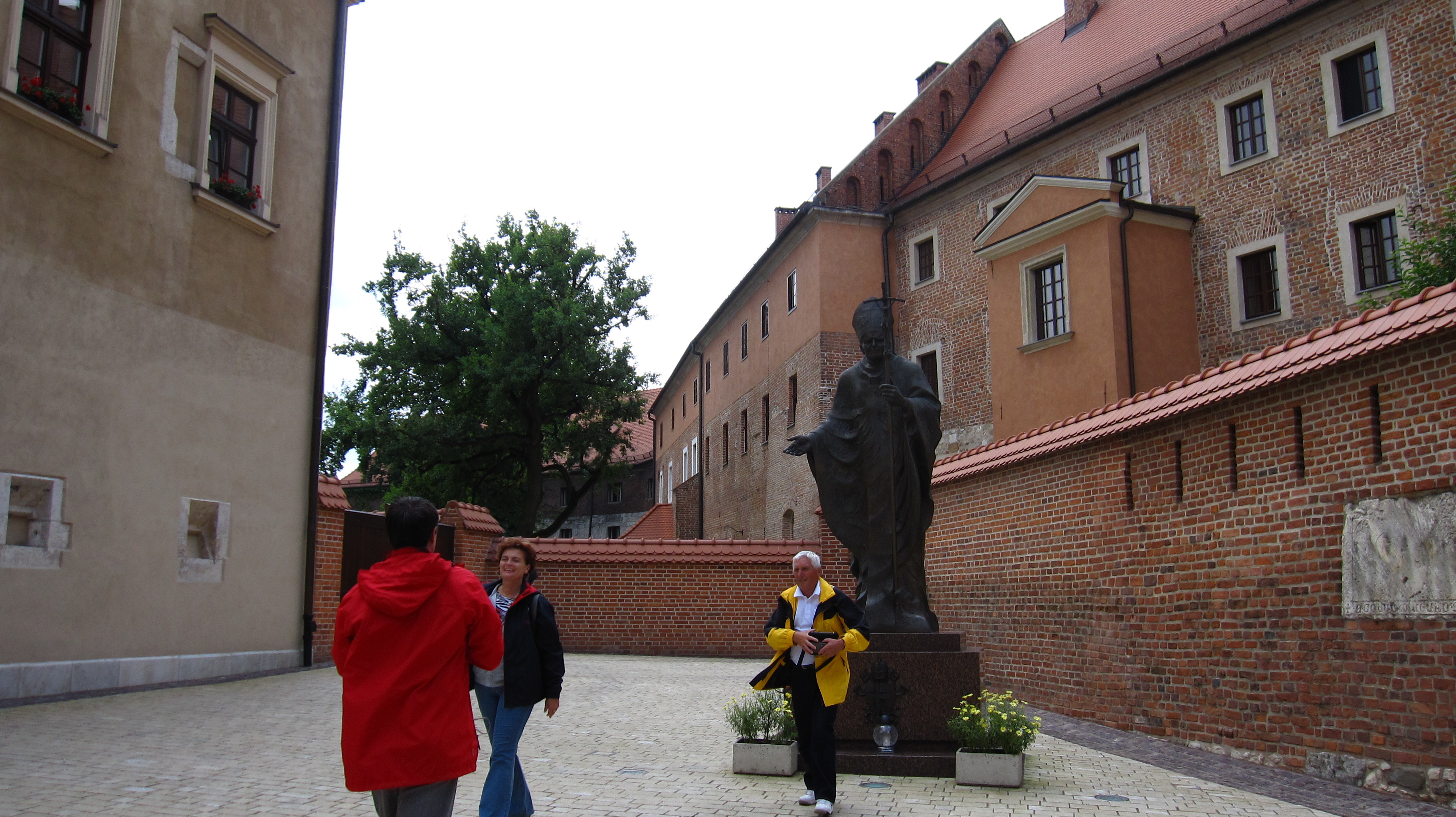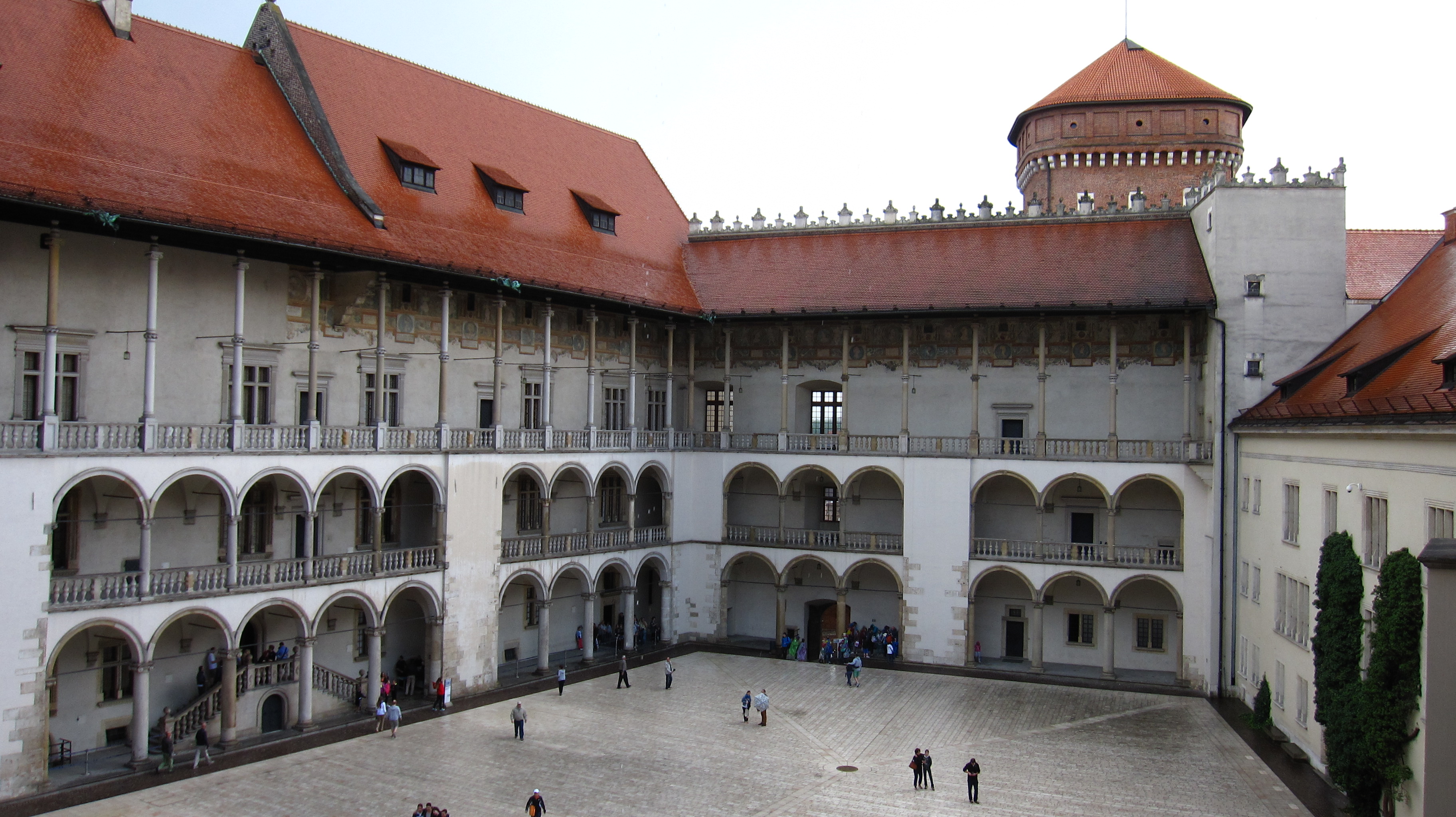 When we moved on to Warsaw, we were unsure as to what we'd find. A number of individuals in Krakow had dismissed Warsaw as commercial, bland, etc. and basically tried to sabotage our expectations. After we had seen Warsaw for ourselves, a few of my teammates expressed that Warsaw was actually the frontrunner in favorite cities visited thus far. There is clearly some serious rivalry going on between Krakow and Warsaw. On a sister city comparison, I want to say that Warsaw feels similar to Berlin in terms of the vibrancy of its nightlife and the vigor of its businesses, embedded in a very historically significant setting.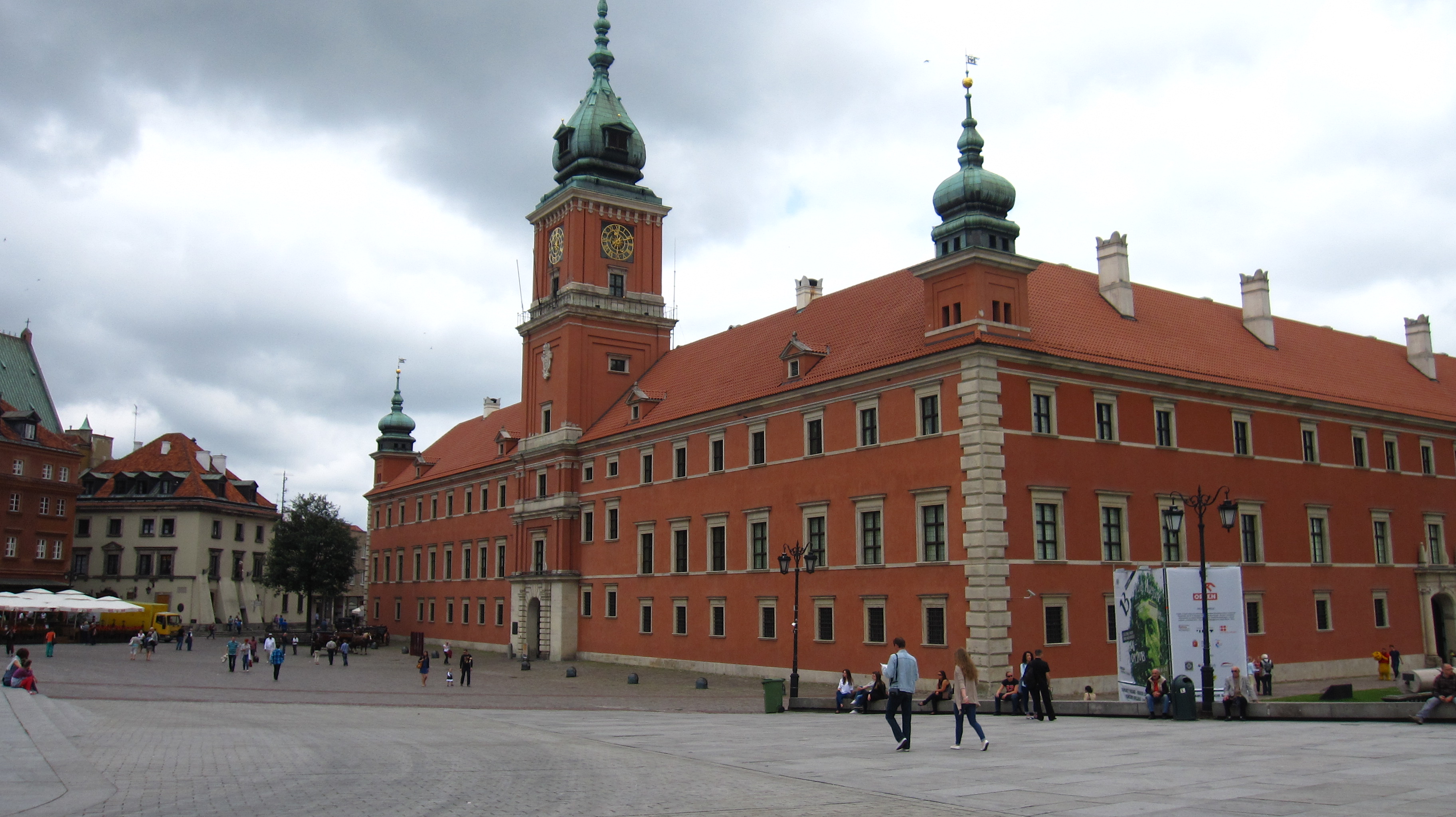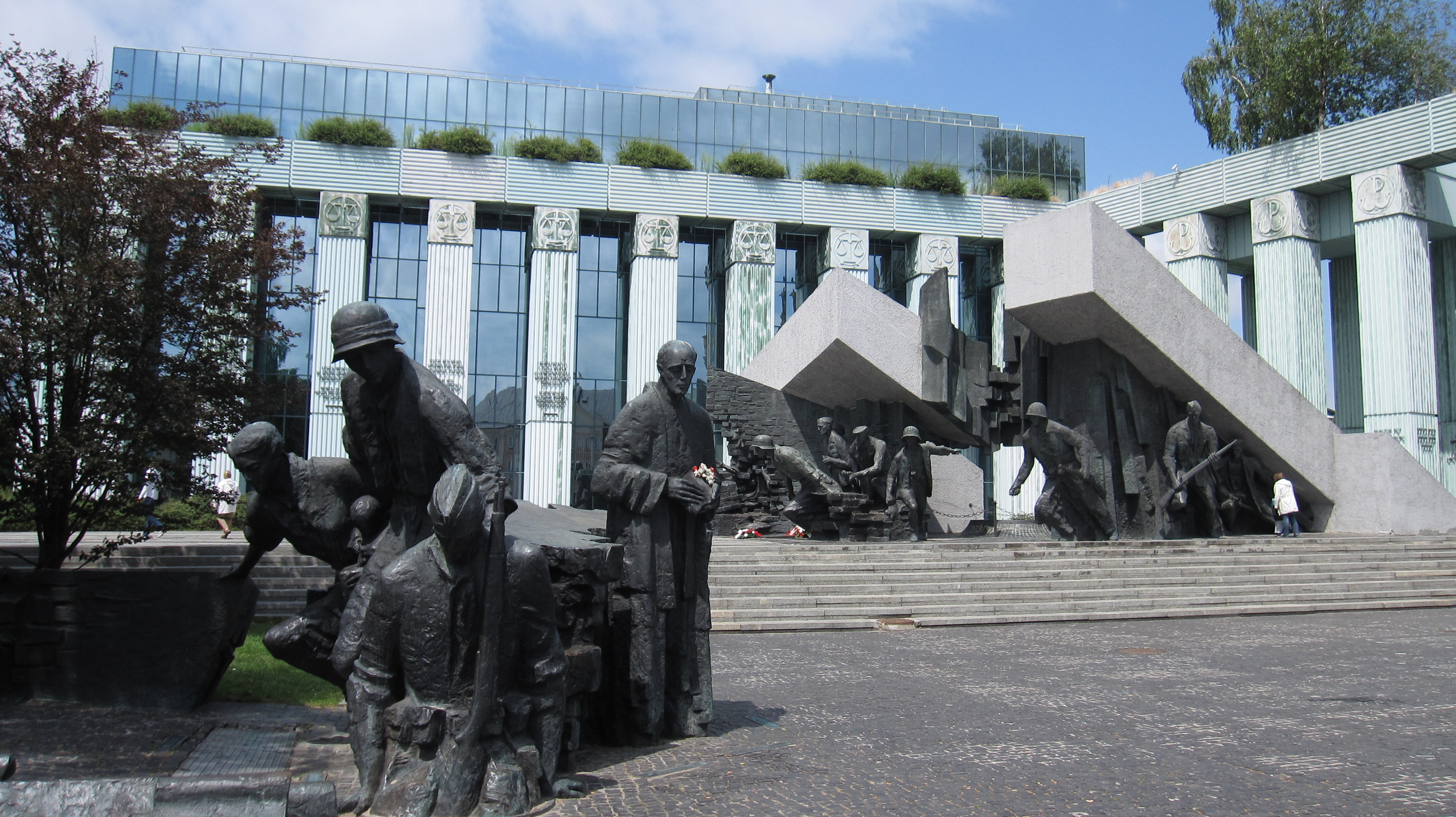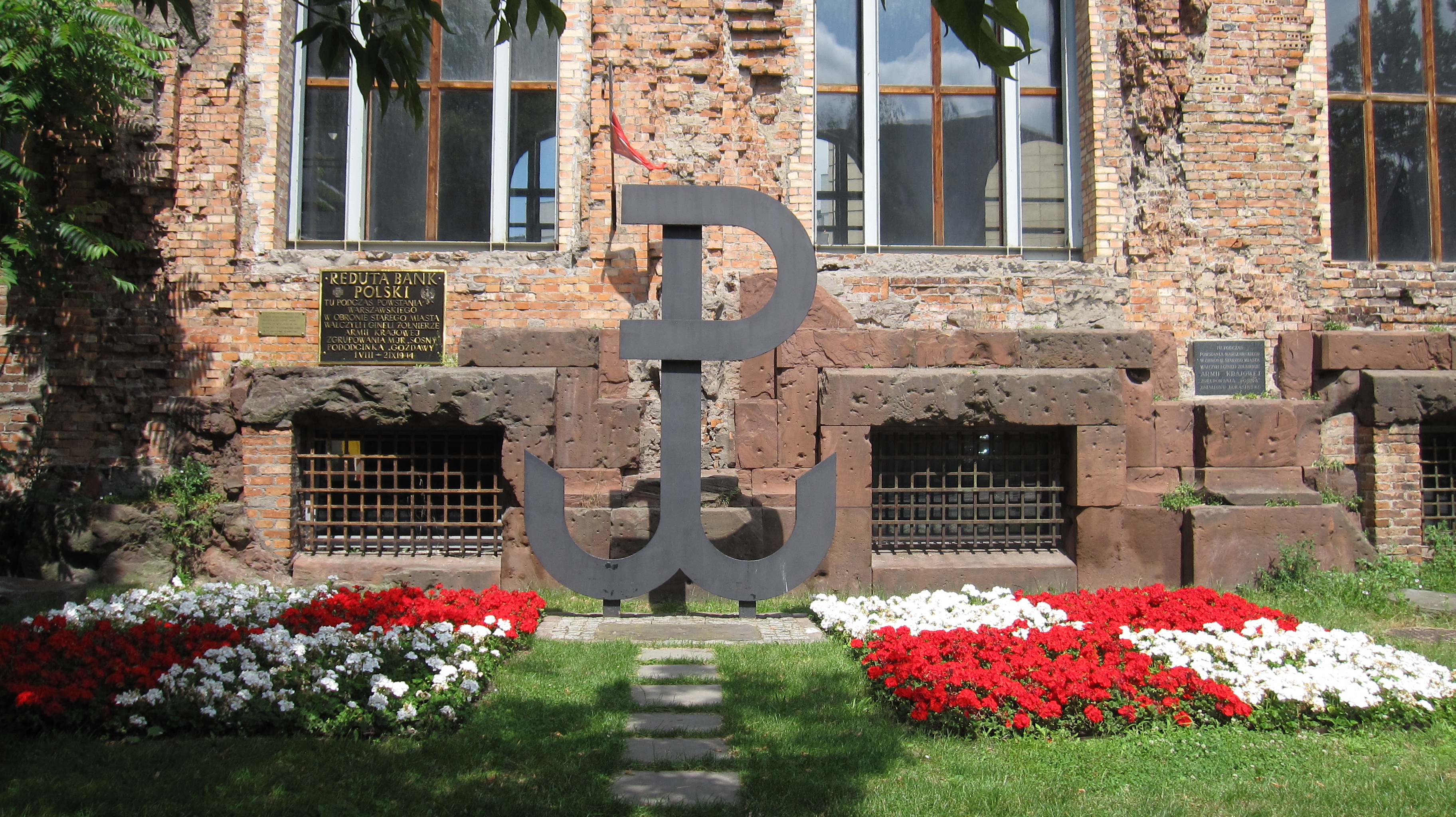 Poland was an excellent way to end our first week of the road trip. It's an amazing country with a dignified history, which is particularly evident in Warsaw. It's clear that the country was severely damaged during World War II, but there is a pervasive sense of determination and numerous memorials commemorating the sacrifices and hardships endured. The overall sense that I get from Poland is that though it is developing rapidly, it maintains a clear remembrance and respect for the past.
We are close to 2,000 kilometers traveled, and I am delighted to have had this whirlwind ride through some of the most intriguing cities in Western Europe. Onward to Mongolia!
Diana graduated from Rice University in 2010 with a BA in Economics and is an incoming MBA student at Harvard Business School. Check out photos of the journey @superuberonda.