Catherine Opie is widely known as one of today's preeminent fine arts photographers. At the young age of 46, just a few years ago, an astoundingly impressive range of Cathy Opie's illustrious career was on glorious display in a four-story retrospective of her entire body of work at the renowned Guggenheim Museum.
From New York to Oslo to London to Minneapolis, Cathy's photographs are shown all over the world, in a vital, prolific statement of human and political and social observation.
For the past three years, as I have continuously attempted my lifelong dream to swim from Cuba to Florida, Cathy has created some stunning images of me. I am flattered and amazed to stand in her studio as she sees what she sees and makes her magic.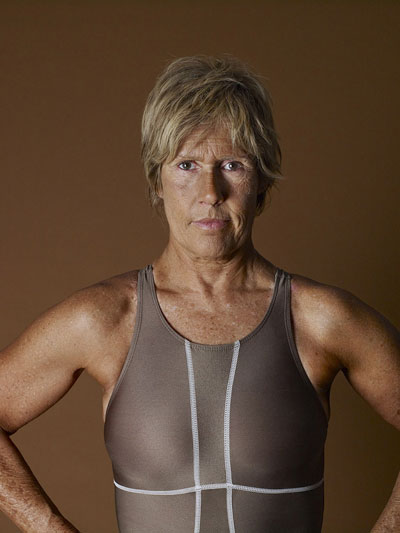 © Catherine Opie 2010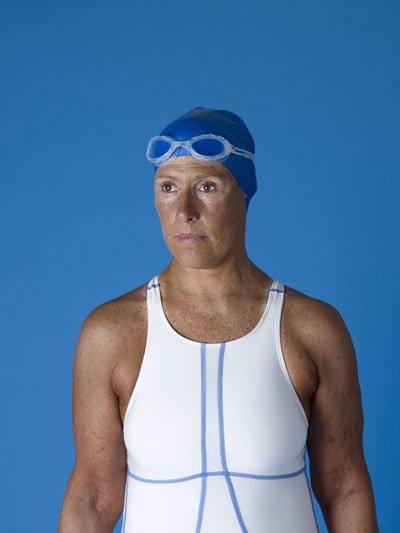 © Catherine Opie 2011
In her new show, currently opening in Los Angeles at the new Regen Projects Gallery, Cathy harkens back to the dark backgrounds and the intensely filtered light of the old painting masters, à la Caravaggio. There is an eye-opening image in this collection of writer Jonathan Franzen from the back, reading War and Peace. The light floods onto the pages of the book, streaming through his grey hair. I am honored to also be included in this new show of Cathy's. Two images, both at the end of last summer's most recent attempt of the Cuba Dream.
It's an understatement to say that I am no art critic. No expert in photography. But one doesn't have to be an insider to that world to recognize that this woman's talent is undeniable. Her breadth of subject matter (starting back in her San Francisco days with her transvestites and cutters, to the majesty of her white-on-white surfers, to the vast Pacific from the decks of a Korean cross-Pacific freighter voyage, to her large and arresting portraits of high school football players... etc., etc., etc.) is a tribute to an artist who is inspiringly motivated by her community. The community of her immediate family, the community of whatever city she has embraced to live in, the community of these United States of America, the community of the world at large. Catherine Opie's mind is perpetually in overdrive. Her eye is probing. And her art is a reflection of her charisma, her curiosity.
Cathy says she is inspired by my bold pursuit of perhaps impossible dreams. Well, my friend, let me say how terribly inspired I am by your formidable work... by your life of total immersion.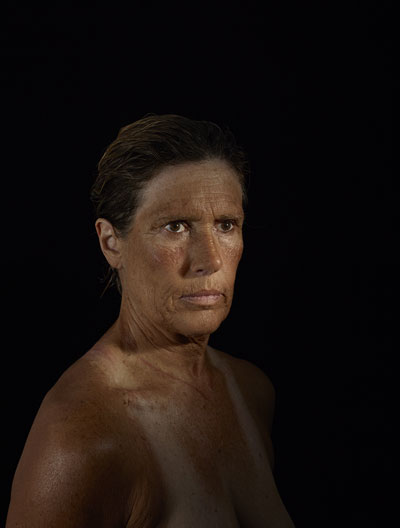 Diana, 2012
© Catherine Opie and Courtesy of Regen Projects, Los Angeles
from the upcoming exhibition opening at Regen Projects, Feburary 23 - March 30, 2013.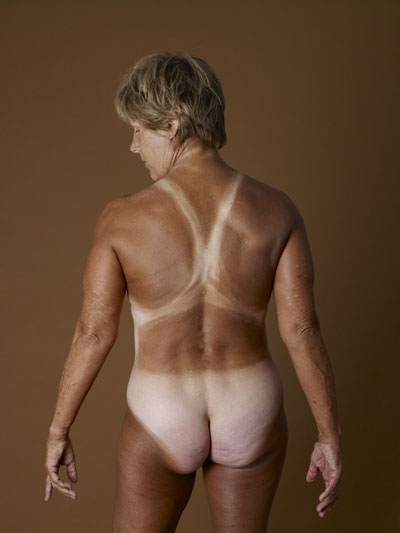 Diana, 2010
© Catherine Opie and Courtesy of Regen Projects, Los Angeles
from the "Girlfriends" series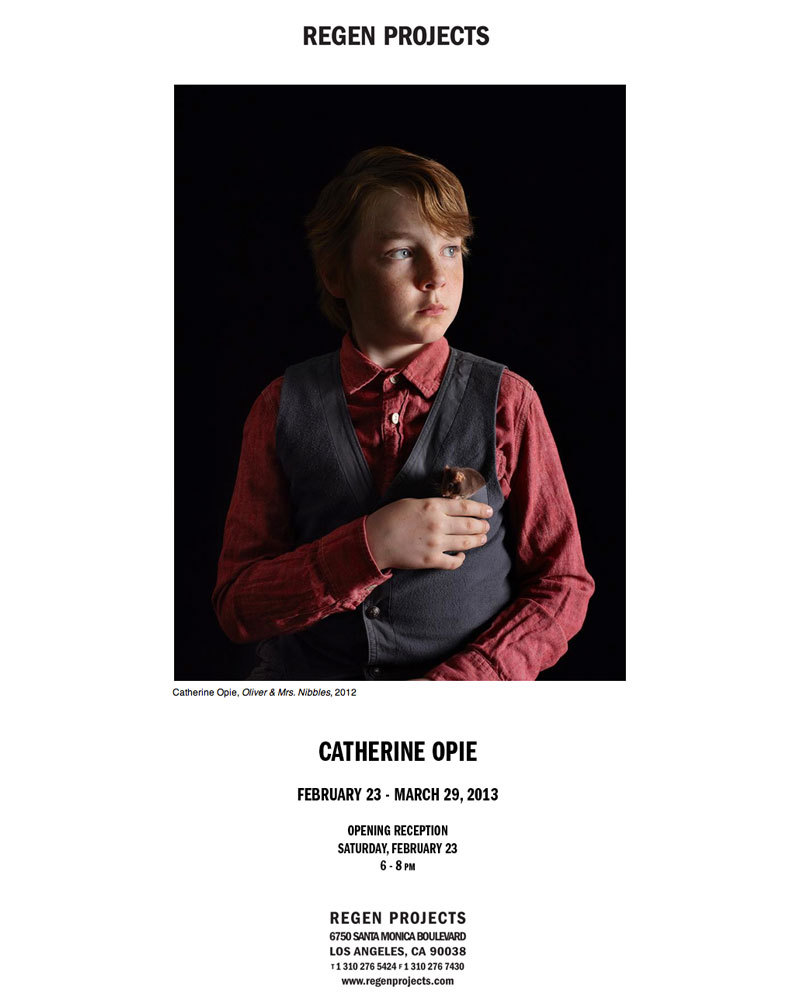 CATHERINE OPIE
February 23 - March 29, 2013
Opening Reception: Saturday, February 23, 6:00 - 8:00 pm
Regen Projects
6750 Santa Monica Boulevard
Los Angeles, CA 90038
Tel. (310) 276-5424
Fax. (310) 276-7430
www.regenprojects.com