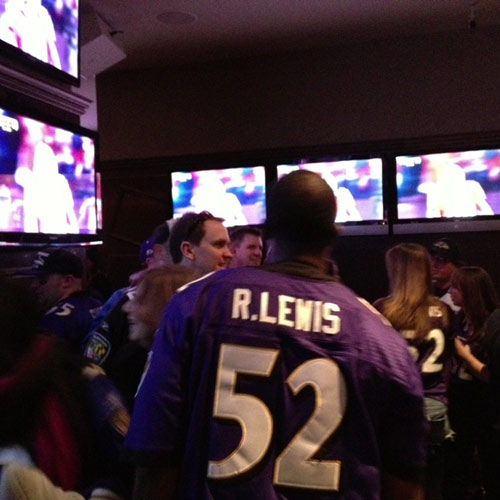 There are passionate and unique communities of sport all over the U.S. (all over the world) -- fans of certain teams, certain cities, who gather far away from home in unified spirit for their old home team.
It's one thing to be in San Francisco and find yourself among rabid 49ers fans at a local pub. But to have grown up in SF, to have perhaps gone to Stanford, to have worked in the Bay Area for a few years and now find yourself, let's say in Chicago, at a Niiners bar, is yet a different experience of loyalty and bonding.
They say one would be hard put to find a more zealous lot than Yankee fans in New York City... yet I was in Buenos Aires many years ago when the Yankees played in a World Series and felt the extra heat of New Yorkers screaming and grasping each other, on a foreign continent, in a foreign hemisphere, in the hotel bar with every hit off a Yankee bat.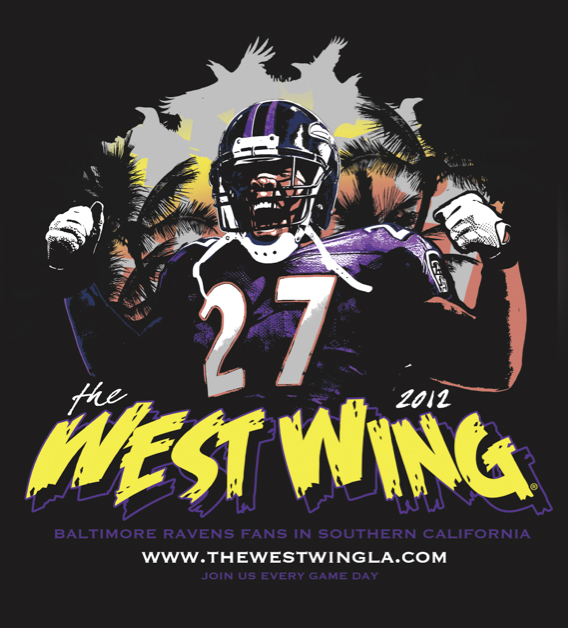 I found out quite by accident recently that there is a Baltimore Ravens bar in Los Angeles. I was actually waiting in the wings to enter for the upcoming Packers game. The place was jammed to the rafters, Baltimore natives proud in their purple. The game was one for the history books, double overtime, a 38-35 victory over the fairytale Peyton Manning comeback season.
Well, as the crescendo of emotion built toward the end of the game... and then into the two overtime periods... the Baltimore fans (if I might say without meaning to be rude... a bit blue-collar and rough around the edges, like Baltimore itself) went full-on ballistic. They were 3,000 miles from home. Some had been living out here for decades. Some were young and new in town. But they all knew down deep where home was and they were true to their boys in purple.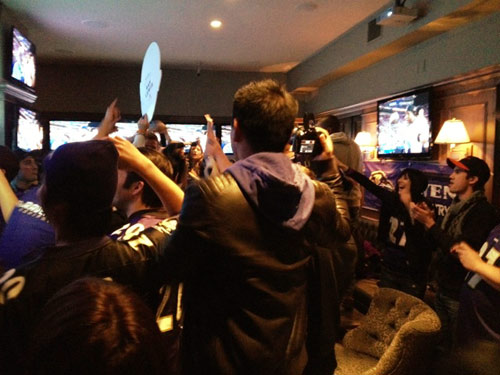 I will freely admit to you here that I have never rooted for any Baltimore team in my life, but I became a fair-weather fan for just a few minutes, simply wanting to join in the adrenaline surge at The Parlor that afternoon. I leaped at a couple of chest bumps, intrigued at the wild-eyed joy in the eyes of brothers and sisters of Baltimore.
There are such Cowboys and Bears and Steelers and Florida Gators bars in most of our major cities. And here's where I find it easy to make the case for sports to non-sports types. The connection here is not so much the acrobatic catch. These sports moments are all about memories. Family and friends and school days and loyalty to roots.
OK, so maybe a chest bump with a New York Giants fan would be more sincere from me than with a crazed Ravens fan but it was fun to momentarily enter the inner sanctum of Baltimore fever in Los Angeles, to palpably understand those fans were uniting on a level deeper than football.