In rural villages, urban centers, hospitals and communities around the world, women and girls are leaders, visionaries and investors on the front lines of change. Though their stories are often untold, throughout history women and girls have shaped the fabric of societies. These powerful change agents press through great obstacles, cultural barriers, religious oppression and societal pressures to improve the world around them. Over the past several years, I have met many of these women and girls.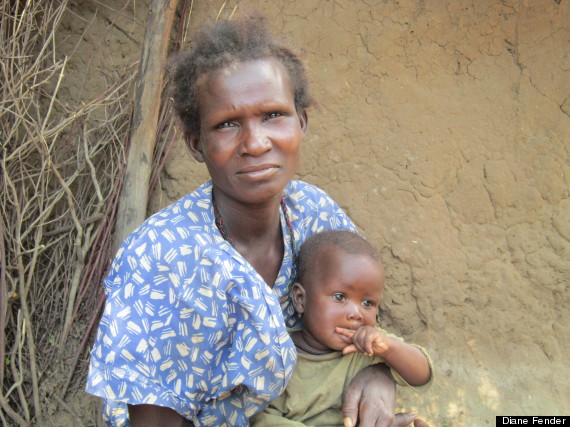 Woman and child in Karamoja.
Women like Apio Mercy.
I first met Mercy while working with Samaritans Purse in a rural area of Uganda called Karamoja. Mercy and I worked together to empower women and communities through a fuel efficient stove program funded by the World Food Program. What impressed me most about Mercy was her determination to see change happen in her community. We spent many hours together in rural villages talking to women and communities. Through challenges and obstacles, Mercy pressed on to serve her community.
She is intelligent. Capable. Brave. Determined.
Karamoja is a desolate area of Uganda that struggles with chronic drought and food shortages. Historically, the area is known for cattle raiding and tribal warring. Life in Karamoja is difficult for women and children. Twenty percent of children in Karamoja die before their fifth birthday. Mothers stand by helpless, unable to control whether their child will live or die. Proper maternal care is not readily available. Maternal mortality rates in Karamoja are the highest in Uganda with an estimated 750 per 100,000 live births.
Mercy is one young woman creating change in an often forgotten area of Uganda. She works in her community to mentor "leader mothers" to understand important aspects of maternal and child health. Mercy understands the challenges that face the women and children in her community. She sees potential in her people. Mercy recognizes that women in Karamoja are leaders who will create change.
"The women have been given a chance. They can speak for themselves. They can read and teach the other fellow women. We are the change makers." - Apio Mercy
Mercy is a change-maker. She inspires me.
Mercy believes the women and children in her community should be healthy and safe. I am privileged to know and to have served with Mercy.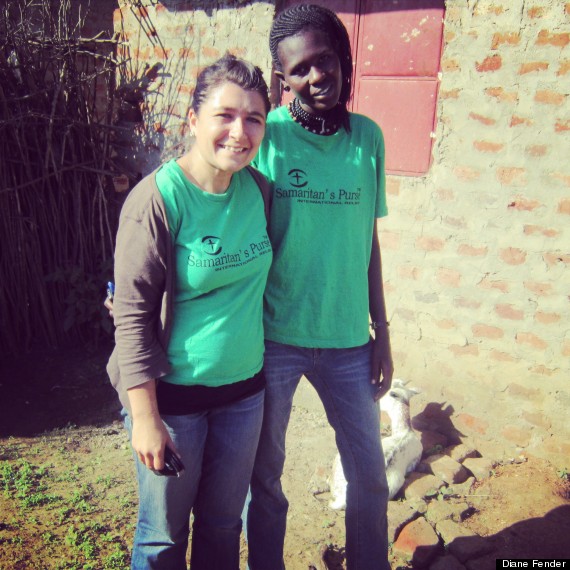 Mercy and Diane.
Find out more about Mercy and her work with Samaritan's Purse to bring health and hope to women and children in Uganda.
Who Inspires You?
Share your stories of women who inspire you with Girls' Globe and Johnson & Johnson this month, and read the stories that we will be publishing here throughout the month!
Join the conversation using #WomenInspire and tweet us a story of a woman who inspires you! We will collect these stories to spread the inspiration that women and girls give us.