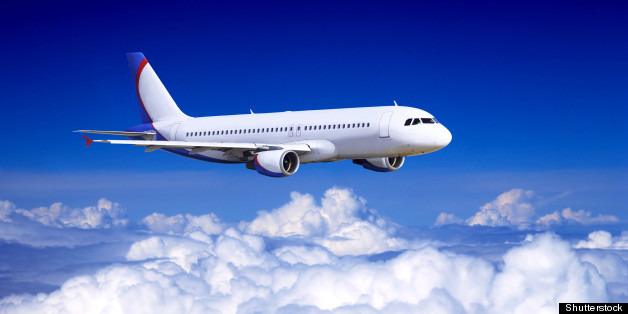 Summer vacation is rapidly approaching, and frequent flying business executives are holding their breath as they anticipate the rush of summer travelers taking over their routine flights. The following are tips to keep in mind as you prepare for your next flight:
Arrive early and relax. Check in at the curb or counter, and get to your gate in enough time to purchase a cup of overpriced coffee. Have a seat, enjoy a magazine or continue with the book you've been reading on your tablet, and patiently wait your turn to board.
Make a check list of necessary items you can't afford to forget. Is your driver's license in your wallet? Do you have plenty of bills for tipping? Gum for air pressure in the cabin? Dramamine or ginger candy for air sickness? Breath mints? Earplugs or headphones? Save this checklist on your smartphone so you will not need to reinvent the wheel each time you travel. Or, refer to my travel checklist and save yourself some trouble.

When purchasing tickets online or by app, pay special attention to the full name you provide; it must match your personal identification. If you made your reservation using your middle name that you use for business, but your driver's license states only your first name, be prepared for Plan B. You may or may not make your flight while you frantically sift through your bag attempting to find another form of identification.

Follow the 3-1-1 rule. The official TSA Liquid Carry On Rule is 3.4 ounce containers, one quart size clear plastic zip lock bag placed in the clear screening bin, one bag per traveler on the plane. (See specific guidelines here, via TSA.) Spare yourself the embarrassment of getting pulled over to the side while the friendly security officer pats you down and rifles through your bag while uncovering your hair scissors, full size bottles of hair product and a straight razor you intended to use to clip your bangs at the hotel. If you must travel with sharp items, pack them in your suitcase and check it. There is still no guarantee your luggage will not get flagged for inspection, but at least you will not be there to witness the travesty.

Keep your hands to yourself. Even if your back aisle neighbor placed his carry on duffel in your overhead bin, leave it alone. Do not attempt to move it to another bin or place your small rolling briefcase on top. Politely find another vacant space for your bag or place it under the seat in front of you. It will be easy to access during the flight and to retrieve upon landing.

Be considerate of parents traveling with small children. While you may pray that the woman with the screaming baby does not take the seat next to yours, avoid glaring, or rolling your eyes in her direction. If she sits down next to you, refrain from making an audible sigh and leaning completely in the opposite direction. With any luck, the sweet baby will fall asleep and so will you.

Do a good deed. What will it hurt to change aisle seats with another passenger so he or she can sit with a family member? If, however, they suggest an unfair trade of your aisle seat for their middle seat, use your best judgment and remember an unequal trade will rack up some extra good Karma.

Let your neighbor sleep. If the flight attendant is taking drink orders, it is not your responsibility to wake your neighbor. Leave it to the discretion of the flight attendant to decide who gets the nudge and who misses their chance for a diet soda with lime.

Wait your turn. Nothing spells R-U-D-E more clearly than the person shoving others aside to be the first to depart the plane. If you are about to miss a connection, contact your flight attendant before landing and ask for assistance deplaning quickly. Otherwise, be patient and exit the plane in order of your aisle.

All black bags look faintly familiar. Check the nametag on your luggage before leaving the terminal. Consider a unique ribbon or bright durable tag for easy identification. Taking the wrong bag to the hotel, or back to your home, is a terrible way to start, or end, a great trip.
What is your best advice for airline travel? I'd love to hear from you.
Also on HuffPost:
PHOTO GALLERY
Views From The Window Seat