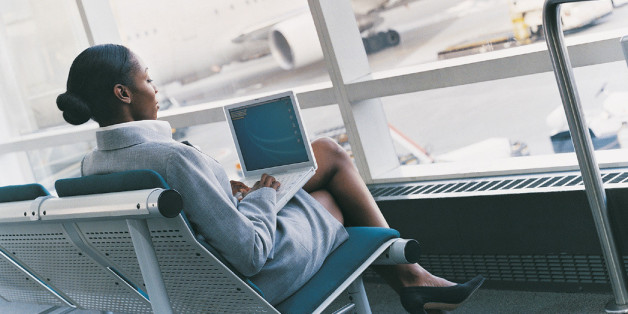 Question:
Diane, I'm going on my first international business trip and don't have the foggiest idea of where to begin. Any tips?
Answer:
Taking care of details before you depart can make the difference between a smooth trip and a traveling nightmare. Here are a few first steps to get you started on the right foot:
Visit a doctor. Get a physical and update your vaccines. Depending on what country you are traveling to, you may need particular immunizations. Carry your medications with you on the plane so in the event your luggage is lost, you will have your daily meds on hand. Request a computerized medication list from your pharmacist in case of a medical emergency. And finally, check your insurance policy to confirm you are covered medically overseas, and if not buy travel health protection and medical evacuation insurance to be fully prepared.
Arrive at your destination country early. Get the lay of the land by arriving a day or two before your meeting and hire a local guide to show you around. Contact the concierge at your hotel for recommendations on who to hire. Request the guide speak English so you can communicate and ask for helpful hints and tips that will be useful while you are visiting and doing business. Ask the concierge and your guide for suggestions of restaurants, coffee shops, and unique sites that are both safe and well regarded.
Give the U.S. State Department a heads up. Notify the U.S. State Department and sign up to receive important information from the embassy about safety conditions, and be available via text or email should they need to contact you for travel alerts, natural disasters, or other emergencies. Utilize programs such as, "Stay Informed, Stay Connected, Stay Safe!" Smart Traveler Enrollment Program and refer to U.S. Passports and International Travel website for more information.
Contact your credit card company. Nothing brings your trip to a screeching halt faster than frozen funds. Be sure to let your credit card company know when and where you'll be traveling so you can avoid the frantic call to unlock your card. Credit cards with magnetic strips are not always accepted by businesses, and some establishments do not accept credit cards at all, so make sure to carry a fair amount of local currency to avoid being caught off guard.
Make copies of important documents. Make duplicates of the following: passport, driver's license, credit/debit cards, birth certificate, and insurance cards. Leave a set of copies at home or with someone you trust to retrieve the information. Pack another set carefully in your carry-on bag. Take a picture of your credit cards and security codes in case you need to access them immediately.
Anticipate technology challenges. It may be difficult to find a place to charge your cell phone in the middle of the day while traveling. Consider bringing a backup solar powered battery charger. Depending on the country, you might need adaptors for your technology and electronics. Rather than bringing a suitcase full of hair tools and adaptors, invest in a less expensive hair straightener or curling iron when you arrive and use the hotel blow dryer. Even with an adaptor, some electronics can't handle the difference in voltage and will easily burn out.
Research your phone's travel capabilities. Make a call to your cell phone company and discuss your options. I've found it worth the expense to purchase a travel calling plan when spending time abroad. Text messages and downloading any kind of data will quickly add up without a travel plan. Double check your phone settings and turn off "data fetch" for any programs on your phone that update on their own (i.e. Facebook). This will conserve your data until it's needed.
Brush up on the local language. You can test your skills using an app on your phone such as Duolingo or Google Translate. Don't underestimate a good old fashioned phrase book to get you through simple interactions. Familiarize yourself with the basics beforehand such as, "Hello," "Good-bye," "Excuse me," "My name is _____," "Nice to meet you," "Please," "Thank you," and "Where is the restroom?" to use as you go about your trip.
Photograph your luggage. Anyone who has had the unfortunate experience of losing their luggage can attest that trying to describe to an airport representative what your luggage looks like (i.e. black with wheels) can be vague. A baggage claim ticket is useful, but often lost during the flight and numerous layovers. Make an effort to attach something notable to your suitcases and take a picture of your baggage with your cell phone. Now you can easily identify your luggage in the sea of black bags.
Do your homework. Cultural customs differ from country to country, and it's always prudent to be prepared before you arrive. For example, some countries encourage tipping while others do not. Some regions are close communicators while others are more reserved. It's in your best interest to know something about the culture, etiquette, religion, business values, and particular communication styles before landing on foreign soil.
For more tips visit Diane's blog, connect with her here on The Huffington Post, follow her on Pinterest, and "like" The Protocol School of Texas on Facebook.