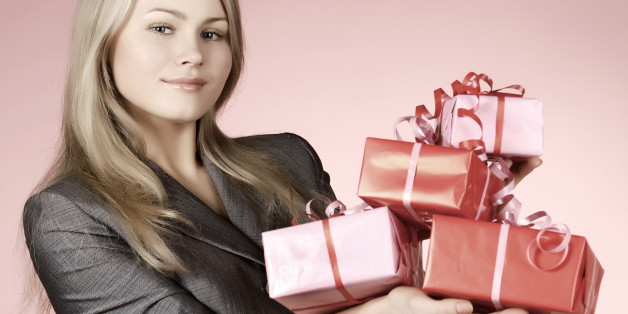 Between festive celebrations, taking vacation days, and delayed business projects until after the holidays, the end of the year can be a slow time at the office, depending on your industry. Downtime used well will help you when the holidays are over, and business gets back to its normal hectic pace. Tackle these tasks during the slower time and be ready to start fresh in the busy New Year.
Clean out your inbox. We are all bombarded with dozens of emails every day, and left unchecked, they may pile up and create e-clutter. Delete messages you no longer need and empty your trash. Review your email filing system so you have all the folders and subfolders you need to store and find things quickly. Do the same with your sent and trash folder as well.
Box up and store, or dispose of old files. Create room for the next wave of projects by clearing out the old ones. This is an ideal time to file (or toss) materials from previous years. Get rid of any papers, old journals or other items you haven't touched in months that are cluttering up your office space.
Review your contacts. Identify people that you need to reconnect with. Check in by email or send a hand-written note to say hello, or to set up a time to meet for coffee or lunch after the holidays.
Prep your workspace. Take care of details you don't have time to address during hectic work days. Clean out your drawers, update your inspiration board, thoroughly dust and vacuum your office, and organize book shelves. Restock your desk with fresh office supplies.
Update your job description. Make sure your responsibilities as outlined on paper match what you are actually doing or being evaluated on. If not, review, revise, and submit a more accurate job outline draft to your supervisor. Set up a January meeting to discuss new ideas with your boss.
Offer to help out in other departments. This is a good time to build good will and learn more about other areas of the company. An overwhelmed coworker trying to finish a project before the end of the month may appreciate the help.
Initiate an office pot luck lunch. A slower pace can offer a good opportunity to get together with coworkers for a low key lunch. Take the lead on coordinating a pot luck or other event that will allow employees to get to know each other better.
Schedule personal appointments. Take care of necessary appointments now so it doesn't interfere with your schedule during busier times. A slower work schedule is a good time to plan a dental appointment, an eye exam, or a vet visit you keep putting off. If you have to be out of the office, there is no better time than the present.
Generate goals for the upcoming year. During this short-lived period of quiet time, take the opportunity to reflect on what you've accomplished this past year - documenting your achievements for your next performance review while looking ahead to the New Year. There's power in creating written goals, so aim high, write down your new objectives, and begin thinking about what it will take to meet them.
Create (or update) your particular "step by step how to" manual. Write down everything you do on a daily basis. Create a manual that clearly states what you do and the steps to getting it done. Include how and where to locate important files, client contact information, and everything a person stepping into your job would need to know in case of an emergency. If you are called out of the office unexpectedly, are promoted and need to train your replacement, or if you accept a coveted position elsewhere, this document will make you look like a hero.
For more of Diane's Holiday Etiquette tips, visit her blog, connect with her here on The Huffington Post, follow her on Pinterest and Instagram and "like" The Protocol School of Texas on Facebook.