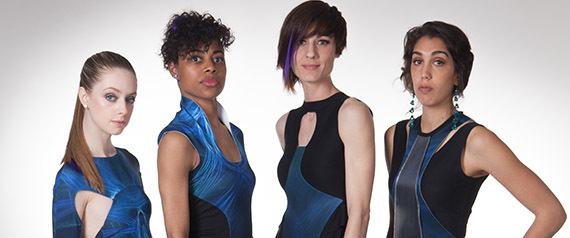 Photo Caption: Holly Hmielewski's Bioluminescence Collection
Photo Credit: Stephens College
Holly Hmielewski, a senior at Stephens College studying fashion design and product development, created a collection that blends fashion design and marine biology. Taking inspiration from glowing deep sea creatures, she created her Bioluminescence Collection.
Holly presented her collection last month at the college's student fashion show and took home the Alumnae Choice Award and the Stargazer: Most Avant-Garde Award.
I'm not surprised; her collection is dazzling and so very creative. See for yourself with the below images: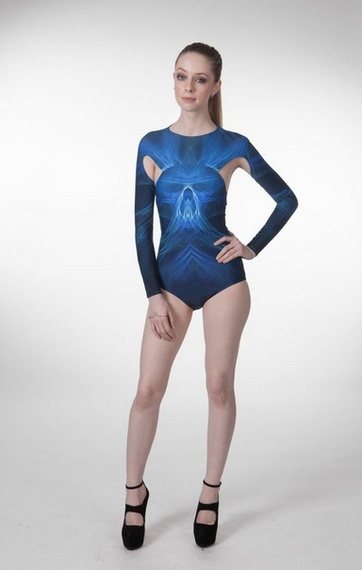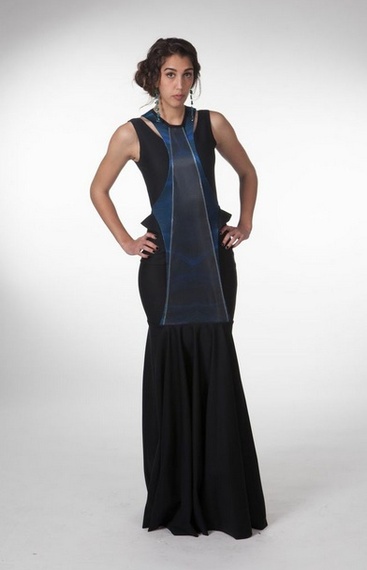 This award-winning fashion designer captured the attention of the fashion industry when she was awarded the Musselman Fashion Design Award in 2013. Below is a video in which she talks about this award.
Holly already has her "dream job" lined up after graduation with Clover Canyon where she'll be working under a senior designer in Los Angeles. What I find amazing is that before Stephens, Holly knew very little about fashion. She credits Stephens with teaching her everything she knows today and giving her an opportunity to follow a dream.
For anyone interested in fashion, I encourage you to keep an eye on this young fashion designer, I'm totally convinced her designs will light up the fashion world!