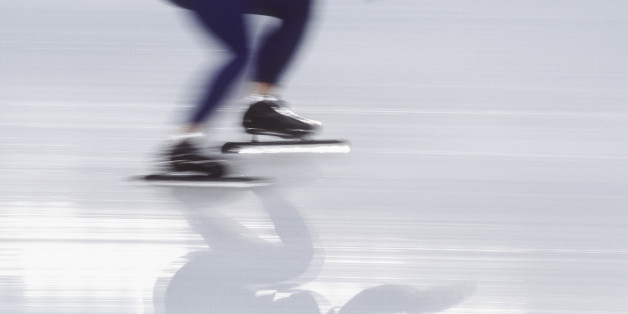 Speed skater Ireen Wüst was chosen female athlete of the year in Amsterdam, the Netherlands. It is the second time Wüst wins this award at the yearly organized sports gala, having won it before in 2006. The Olympic Champion was up against double European Athletics Champions Sifran Hassan (long distance running) and Dafne Schippers (sprints), and fellow speed skater Jorien ter Mors, who also won gold in Sochi.
2014 has been an extremely successful year for Wüst, as she became both European and World Champion all-round, and won two gold medals (3000 meters and team pursuit) and three silvers (1000, 1500 and 5000 meters) at the Sochi Olympic Games. Her victory in Sochi meant a gold medal for the third consecutive Olympic Games.
Wüst describes this award as the cherry on top of an already fantastic year. She especially thanked her former coach, Gerard Kemkers, as well as the rest of the staff and teammates of her former team. Wüst ended her speech by voicing her hopes for another amazing sports year in 2015, simultaneously alluding to her own successes as well as the amazing year 2014 has been for Dutch sports in general.
Men
In the men's category, football player Arjen Robben was named athlete of the year. The other nominees were four speed skaters (Sven Kramer, Jorrit Bergsma, Michel Mulder, and Stefan Groothuis) who all won gold in Sochi, gymnast Epke Zonderland (World Champion on high bar), and equestrian Jeroen Dubbeldam, the first Dutch (individual) World Champion in the jumping event.
Other categories
Besides male and female athlete of the year, categories at the sports gala include coach of the year (Louis van Gaal), team of the year (football team), sports moment of the year (Robin van Persie's first goal against Spain at the FIFA World Cup), talent of the year (Max Verstappen), Paralympic athlete of the year (Bibian Mentel). The career award was given to ex- speed skater Rintje Ritsma.