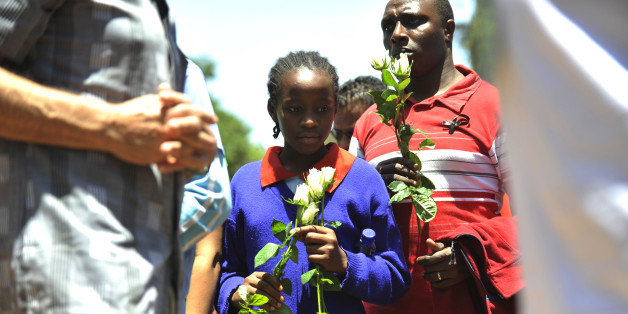 Regardless of ideology, I believe that education is key for people to rise from poverty. Poverty can be defined not only by economic want, but also by poverty of the mind and soul. This kind of poverty undermines the hunger to learn and expand mindsets, to understand and then peaceably accept -- or at least tolerate -- ideas that are different, even conflicting with one's own.
When the Al-Shaabab sieged the Westgate Mall in Nairobi, Kenya to shoot, maim and kill innocent men, women and children -- that poverty was brought to the fore. How can one justify the coldness and the brutality of these acts of murders? Those among the Al-Shabaab would say that they can -- that they have done these things in response to the Kenyan government's support of military action in Somalia, their home country. They came into Kenya armed with weapons, but they did not come to wage a war. They came to terrorize -- to strike fear into the hearts of the Kenyan people, with the aim to silence our voice against the criminal acts their group carries out.
I was not among those caught inside the Westgate Mall when the attacks took place. However, living in Nairobi, I was nevertheless shell-shocked at what was happening. No one is ever prepared for something so violent. We believed that Nairobi was a safe zone in a region beset by wars, insurgencies and terrorism. This was precisely the blow the Al-Shabaab was aiming for -- to strike fear and uncertainty so that reason and logic will fail, and when they do, our tendencies for retaliation rises to the surface, perpetuating a cycle of violence that can only point to a zero-sum game. It is a situation in which no one wins -- and everyone loses.
Now in the aftermath of the assault, a question is posed to us Kenyans, a question I ask myself: Do I seek revenge? Or do I seek to understand what could have led these young men to open fire on unarmed civilians? I know I may never fully understand their reasons, but only in understanding will we learn how to prevent these atrocities from happening again.
I look beyond the malice, beyond my country's borders and into Somalia -- a country whose people are besieged by famine, drought and massive illiteracy. The Somalia government only recently started effectively mobilizing the country's resources. Until now, there had been a massive vacuum in leadership -- a gap that has been filled by the leaders of Al-Shabaab who exploit the desperation of young men looking for a way out of the extreme poverty that traps them and their families. Al-Shabaab preys on youth who can't see a future -- and plies them with promises of a better life if they join the group and carry out orders.
My heart breaks for those who are pushed to the wall with only a choice between joining a criminal gang or starving to death. There must be a better way, a way that will take away the option of violence and criminality and replace it with education and economic opportunity.
I know it is possible because here in Kenya, I do work that offers opportunity to impoverished youth through a combination of work and education.
I manage youth programs for Digital Divide Data (DDD), a social enterprise that recruits, trains and employs disadvantaged youth living in the poorest neighborhoods of Nairobi. We hire youth to work for our Business Process Outsourcing (BPO) business where they perform tasks such as digital conversion of documents, data entry, records management and even editorial and research services. A core aspect of DDD's program is a scholarship program. Youth employees receive scholarships and student loans for university degree programs. In fact, right now, we're in the midst of a crowd funding campaign to support this program. DDD not only provides the first professional working experience for these youth, but work schedule and financial support for college degrees, so youth can ultimately access professional jobs and secure higher incomes for themselves and their families.
DDD works to break the cycle of poverty one youth at a time. On our own, we can only help a few hundred -- perhaps in time, a several thousand youth. However, our goal is to demonstrate that this model works, so that it can be emulated all over Africa, and around the world. In the 12 years of pioneering this model, now called Impact Sourcing, we have seen thousands of youth transition from a place where they had little to no opportunities for growth and education, to becoming community role models and leaders.
I work among these talented young men and women who strive hard to realize better futures for themselves and their families. My dream is that one day youth all across Africa will be able to access similar opportunities. As a result, we may not again see the horror of such terror attacks. And, even if we do, we will know to respond to terrorist acts like those at Westgate mall, not with more violence, but with education that expands mindsets and promotes tolerance and a path out of poverty.
You can contribute to DDD's efforts here.
---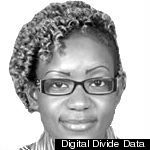 Ms. Reydon Otonde is the Human Resources and Social Mission Lead at Digital Divide Data Kenya Limited (DDD). DDD creates better futures for disadvantaged young women and men in emerging economies through employment in a financially sustainable social business, coupled with support for higher education. Reydon joined DDD in 2011 to build the portfolio for recruitment and training youth. She is also responsible for establishing sustainable partnerships, communications, and impact measurement activities. Before joining DDD, she spent 8 years working with various NGOs as a Regional Coordinator, Facilitator, Researcher, Freelance Journalist and Counselor. Reydon holds a Diploma in Broadcast Journalism from the Kenya Institute of Mass Communication and is currently pursuing a Bachelor of Arts Degree in International Studies at the University of Nairobi. Ms. Otonde is a co-founder of Cobweb Youth Group, Jarife Africa Group of Performing Arts, and Powerbelt Africa.