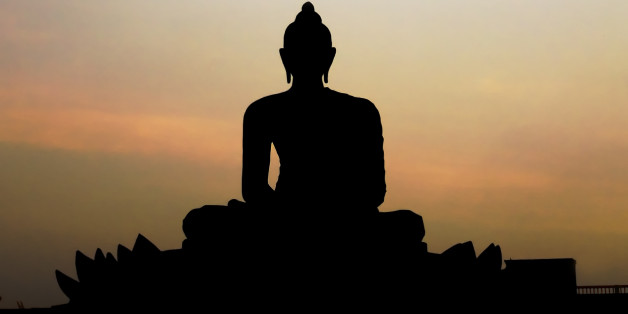 NEW DELHI -- Since Prime Minister Narendra Modi seldom speaks in Parliament, and also refrains from interacting with the Indian media, the only source one can turn to in order to appraise his record in office are his own words and actions and, no less significant, his studied silence on matters that cause grave anxiety to large swathes of public opinion.
His moves to energize the country's Leviathan bureaucracy and to compel it to be tightly focused on his government's priorities -- rapid economic growth and the strengthening of India's security and strategic interests -- continue to win him plaudits from world leaders, Indian and foreign corporate giants and, not least, from the Indian diaspora across continents.
But such enthusiasm comes with plenty of caveats. In line with its "Make in India" mantra, the Modi government, known to be pro-business, has taken some steps to facilitate private sector involvement in areas like infrastructure, railways, insurance and defense, especially if it includes transfer of sophisticated technology. But it is yet to announce major reforms that would boost domestic and foreign investment.
India's standing on this count leaves much to be desired. Investors seek swift decisions whether these relate to labor laws, land acquisition, clearances at various levels of governance, taxation, flexible credit policies and environmental laws and so forth. These measures, it is widely believed, will be rolled out when the annual budget is announced early next year.
Other than the failure to fulfill his election promise that he would bring back "black money" -- billions of dollars that Indians have illegally stashed abroad -- within a hundred days, Modi has sent all the right signals on the economic front. However, his silence on certain other fronts causes much disquiet. While he has launched a high-profile campaign to improve the abysmal sanitary conditions in the country, he has yet to reveal a comprehensive strategy to address India's dismal ranking in the U.N.'s Human Development Index.
Moreover, his human resource development minister, Smriti Irani, has appointed individuals sympathetic to Hindu right-wing organizations but with dubious scholarly credentials to head a number of prestigious educational institutions. She has also changed curriculum in schools to reflect the highly contested views of the Rashtriya Swayamsevak Sangh, the ruling dispensation's ideological mentor.
Of even greater concern is the prime minister's stubborn refusal to rap on the knuckles leaders of his party and his extended ideological family, including a couple of his ministers, for indulging in hate speech targeting minorities, especially Muslims. Such diatribes have served to polarize opinion along religious lines. There is some evidence to suggest that the polarization has benefited the Bharatiya Janata Party, Modi's political formation, in national and state elections. But it has also alienated the minorities and, in extreme instances, pushed young, educated Muslims to embrace radical Islam and even to make common cause with national and international terror groups.
FOREIGN POLICY SUCCESS
On foreign policy, however, the prime minister's success has exceeded all expectations. He sprang a surprise when he invited leaders of South Asian nations to witness his oath-taking ceremony. This was a clear indication of one of his priorities: to establish close and mutually beneficial relations with India's neighbors. Regional peace, he correctly reckoned, would give him more elbow room to deal with major world powers.
The first of his eight visits abroad was to tiny Bhutan. No one could miss its symbolic significance. His two visits to Nepal went beyond symbolism. With his emphasis on undertaking joint projects, especially in power generation, he wowed that country's Parliament and public opinion at large. His government has also reached out to Sri Lanka, Bangladesh, Myanmar and Afghanistan to strengthen economic and strategic ties.
The only country in the neighborhood that has proved to be highly problematic to Modi is Pakistan. The presence of Prime Minister Nawaz Sharif at his oath-taking ceremony had kindled hopes of a slow but steady improvement in India-Pakistan relations. But tensions on the border, Islamabad's refusal to crack down on terror groups that had staged violent attacks on Indian soil, its moves to raise the Kashmir issue in international forums and its molly-coddling of Kashmiri separatists led New Delhi to cancel a scheduled meeting of the foreign secretaries of the two countries.
The strain in this bilateral relation was in full evidence at the SAARC summit in Kathmandu in November. While it ended with a handshake between the two prime ministers, there is little doubt that their ties will continue to be tense.
Part of the reason is the internal situation in Pakistan. It has severely undermined Sharif's authority. The other part is New Delhi's conviction that Pakistan's powerful army, and especially its intelligence agency, ISI, is resolutely against normalization of relations with India since this would erode the preponderant role it has been playing in determining the country's foreign and strategic policies.
Where Modi has scored, however, is in convincing three major countries -- Japan, the U.S. and Australia -- as well as some smaller ones like Vietnam and Fiji -- that India can be trusted to be a serious economic and strategic partner.
On the first count, he has assured them that he will do all that it takes to provide a congenial environment for their investors. And on the latter count, he has guaranteed them that India would strain every nerve to realize their shared goals: maritime security, peaceful settlement of disputes, zero tolerance for terrorism, transparent commerce etc. Moreover, he has signaled to them that his government would not come in the way of an international consensus on realizing the objectives of the World Trade Organization and those pertaining to climate change.
It is tempting to argue that these initiatives, not to mention his veiled criticism of Beijing for its muscle-flexing in the South China Sea, are intended, directly or otherwise, to contain China's growing power in Asia and beyond. That temptation must be resisted.
"Any ganging up against China, a vastly superior economic and military power, would be counter-productive."
Modi is a pragmatist. He knows that any ganging up against China, a vastly superior economic and military power, would be counter-productive. That is why he has decided to participate in two China-led projects -- the New Development Bank and the Asian Infrastructure Bank -- that are meant to reduce western and Japanese influence over international financial institutions.
For much the same reason, he rolled out the red carpet for Xi Jinping. He dealt firmly with Chinese incursions on the Sino-Indian border that took place during the visit but, at the same time, got the Chinese leader to commit to vast investments in infrastructure and manufacturing. Also significant is his decision to appoint his closest aide on foreign policy and strategic affairs, Ajit Doval, the national security adviser, as India's representative for talks on the disputed border between the two countries.
Such robust pragmatism is bound to yield a richer harvest in the weeks to come. Vladimir Putin has come calling. His current visit is expected to result in raising Indo-Russian economic and strategic ties to a level unmatched in recent years.
More significant is Modi's diplomatic coup: President Barack Obama's decision to be the chief guest on India's Republic day on Jan. 26 next year. His statements during this visit, and the agreements both countries sign, should indicate the extent to which India in fact matters on the world stage.
KISSINGER WEIGHS IN
On this score, the observations of an influential analyst of world affairs merit attention. In his latest book, World Order, Henry Kissinger cautions that "with India, Japan and China all led by strong and strategically oriented administrations, the scope both for intensified rivalries and for potential bold resolutions will expand." He then goes on to add: "In any of these evolutions, India will be a fulcrum of twenty-first century order: an indispensable element, based on its geography, resources, and traditions of sophisticated leadership, in the strategic and ideological evolution of the regions and the concepts of order at whose intersection it stands."
Narendra Modi, who has demonstrated his ability to wield both hard power and soft power (Hinduism, Buddhism, cricket, Bollywood) to good effect, has his job cut out for him. He is aware that good fortune awaits India so long as the Buddha keeps smiling.
PHOTO GALLERY
BJP Celebrates India Election Victory