One of the most anticipated days of the year has come. No! Not payday!
The 2013 Razzie Nominees have been announced!
In case you're not familiar (and if you're not, WHO ARE YOU?), the Golden Raspberry Award (Razzie for short) is bestowed upon the junkiest, worst acted/written/directed movies in the business. Previous winners include 2009's worst actor the Jonas Brothers (collectively) for just being themselves in their movie Jonas Brothers: The 3D Concert Experience, 2000's worst picture Battlefield Earth, and 2008's worst screen couple Paris Hilton and either Christine Lakin or Joel David Moore in The Hottie and the Nottie, to name a few.
This year's nominees are notably as horrible as any of these winners. So, let's hear about them, shall we?
Nominees for 2013's worst picture include After Earth (that mess starring half the Smith family), Grown-Ups 2 (sequels are generally bad news), The Lone Ranger (yeeesh), A Madea Christmas (Tyler Perry starring Tyler Perry with a Tyler Perry supporting cast) and finally Movie 43 (which starred everyone ever and was loved by no one).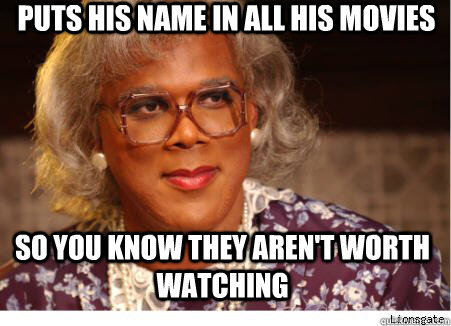 It should come as no surprise that some of the rest of the nominees worked on the worst picture nods, including the first -- Halle Berry for both The Call and Movie 43. Naomi Watts also earned a nod for her roles in Movie 43 and Diana. Washed up ladies Selena Gomez and Lindsay Lohan were nominated for their flops, Getaway and The Canyons, respectively, and the final nomination went to none other than Tyler Perry for A Madea Christmas. Yes, TYLER PERRY is nominated as worst actress. Well done, Razzies folks.
It's always entertaining when someone gets nominated for multiple bad performances, as is the case for one of the worst actor nominees this year, Sylvester Stallone whose performances in Bullet To The Head (which one would need after viewing said movie), Escape Plan and Grudge Match were all recognized as being equally horrible. Other gentlemen in the category include Johnny Depp as Tonto in The Lone Ranger, Ashton Kutcher as the least believable Steve Jobs in the biopic Jobs, Adam Sandler for Grown-Ups 2 and Jaden Smith for After Earth (you're never too young for your first Razzie, Jaden.)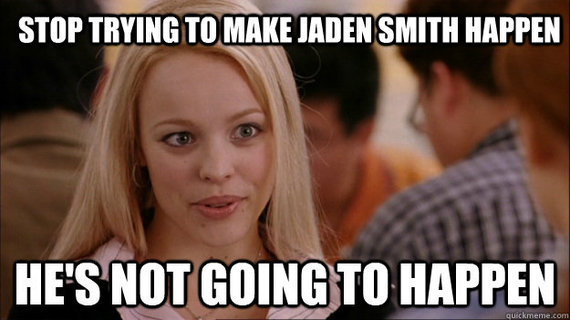 Other notable nominations include Lady Gaga for worst supporting actress in Machete Kills, all 13 people who directed Movie 43 for worst director, and for worst screen combo, Tyler Perry and EITHER Larry the Cable Guy or that worn-out wig and dress in A Madea Christmas.
(For a full list of the nominees, head to the Razzies website.)
As per tradition, all "winners" will be announced the night before the Oscars, which falls on Saturday March 1st this year. We know we'll be on the edge of our seats.
Anyone in particular you'd like to see "win?" Do you think they left out any particularly bad performances this year?
For more from Dish Nation, join them on their Facebook page or watch their nightly entertainment news show. Go here for local listings!