Encompassing over 90,000 acres of breathtaking views and mountainous terrain, the Dolomite Mountains provide a spectacular account of nature at its best. Beyond the the rugged peaks lay charming valleys, picturesque villages and rolling green pastures.
But the Dolomites are so much more than amazing scenery and adventure activities, though both abound in this region. The Dolomite Mountains are also home to a unique, rich culture and history of a fascinating population of people that have thrived in this environment for hundreds of years. This distinct culture has produced several notable products that are as unique as the people who have produced them for centuries.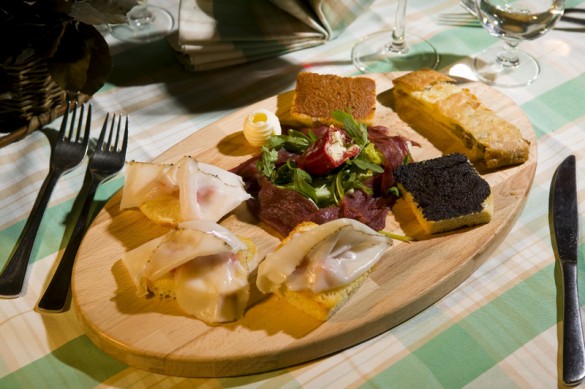 Speck: A specialty of the Dolomites since as early as the 13th century, this delicious gourmet ham gets its unique flavor from a combination of the distinct way that it's made - using a mixture of smoking and fresh air - and the climate of the region. The speck preservation method has been passed down through many generations: First, the meat is salted, followed by a light smoking, and then cured in open air. The result is a delectable meat that is a staple of Dolomite cuisine. Most commonly served with wine and bread, speck is guaranteed to be on your menu during a visit to the Dolomite Mountains.
Wood Carving: For hundreds of years, the residents of the peaceful valleys of the Dolomite Mountains have carried on the centuries-old traditions of their ancestors. Hand-crafted art is one such tradition. Wood carving is the most popular of these arts - intricately carved figurines and statues can be viewed on display throughout the valleys of the Dolomites, particularly in the Aurina Valley and Val Gardena. Travelers can purchase their very own hand-crafted one-of-a-kind piece by visiting the local wood shops. There is no better way to bring back a small piece of the Dolomites.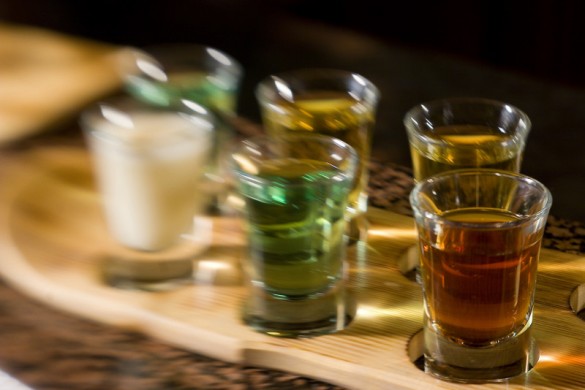 Grappa: Similar to wine, this alcoholic beverage isn't produced exclusively in the Dolomites, but it deserves a place on the list as the most popular drink in the region. Grappa has been produced in one form or another since the 13th century. The flavors can be quite diverse, varying depending on the distillation process and the grapes used in its production. The truly distinct flavor of South Tyrol Grappa originates from grape skins particularly rich in aroma and purity. This post-meal treat is typically served in a chilled glass or added to an espresso to "correct" it. Many Italians refer to Grappa as "fire water," due to its pleasant but strong taste (and with a range of 70-120 proof, it's quite potent as well!). Many restaurants and even some rifugios (alpine huts) make their own version of Grappa, so be sure to taste the many interpretations available in this region during your visit.
Stilfser: A delicious treat with a smooth consistency, this soft cheese is produced exclusively from dairy milk of the alpine regions of South Tyrol. Intense in aroma with a very distinct flavor, cheese aficionados are often surprised by Stilfser's unique taste and quality. The cheese is so famous and connected to the region that in 2007, the European Union's D.O.P. ("Protected Designation of Origin") denomination was granted to Stilfser -- a designation that guarantees authenticity and quality and officially certifies its origin. Stilfser is a "must try" snack while in the Dolomite Mountains.
Experience these and other cultural and gastronomic pleasures on a trip to this amazing part of northern Italy. Learn more about summer activities like hiking in the Dolomites, or winter activities like Dolomites ski safaris by visiting www.dolomitemountains.com