The most stress-relieving and rewarding parts of my week occur when I volunteer at local hospitals. These times allow me to get out of my own head, to put my own problems aside, and to be mindful of the present moment. Volunteering fits easily into my schedule, and it renews me for the rest of my week.
There are a variety of ways to volunteer. Personal interests or expertise can be the starting point to finding the best opportunities. For me, my love of dogs was the catalyst. A few years ago, I was surfing the web looking at pet adoption websites. I found one -- petswithdisabilities.org -- that had a picture of a three-legged dog named Festus. In an instant, I knew that I wanted to adopt Festus and train him to be a therapy dog. I had no idea how to get into pet therapy, but I trusted my instincts.
As a result of some quick research, I learned that a local kennel offered training classes and certification tests, and several hospitals in my area needed volunteers for their pet therapy programs. I adopted Festus, and after some dedicated work, we were visiting hospitals. For the past four years, the responses I receive from patients are abundant and positive. People tell me on a regular basis that Festus, an amputee, inspires them. "If he can do it, I can do it," they will say, or "I will work harder on my exercises now that I have met him." Inspired myself, I have since adopted a two-legged dog, Cyrus, who walks in a wheeled cart and who is now also trained and certified as a therapy dog. The three of us volunteer each week at several hospitals.
When we go visiting, the dogs are like celebrities. They brighten the day of many people: patients and their families, doctors, nurses and other staff members. Visitations focus on the patients and the dogs. I take a backseat. I become merely "the guy with the dogs." No one knows my name or anything about me. This allows me to leave behind the stress and tensions from my job and my everyday life, because those problems are not parts of this environment and do not belong in this moment. To the people that we meet, I am the conveyer of happiness. I am the handler of the inspiring dogs that people want to see and meet. This is a role that I treasure, and it brings me great joy. Festus and Cyrus make people smile, and they calm patients in therapeutic ways. It is a "win win" situation because the people we meet benefit and the dogs love the attention. More accurately, it is "win win win" situation because I am the third winner in the equation. In a way, volunteering is a selfish activity because the personal rewards are numerous, profound and immediate. Knowing that I am doing something good for others does wonders for my own well-being.
The hospitals we visit have other innovative volunteer programs besides pet therapy. One has a horticultural center and an aquatic program, as well as opportunities for musicians and performers. Another has a reading initiative for kids and a hospitality program. So... if you have a love of gardening, or you are a swimmer, a singer, a teacher, or you just are a "people person," you can use your skills and passions to benefit others. It is easy and fulfilling. When you volunteer, you share the best parts of yourself to receptive audiences. It is a gift you can give to yourself.
Festus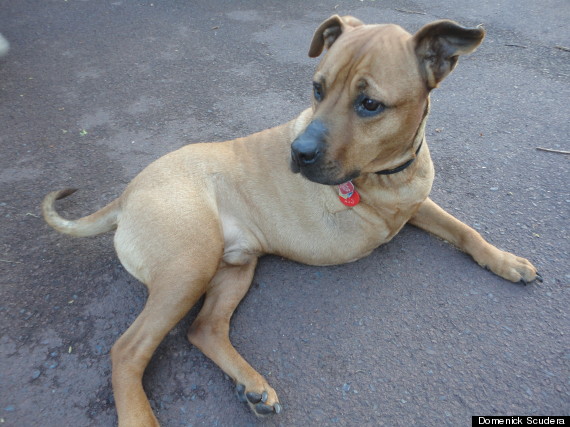 Cyrus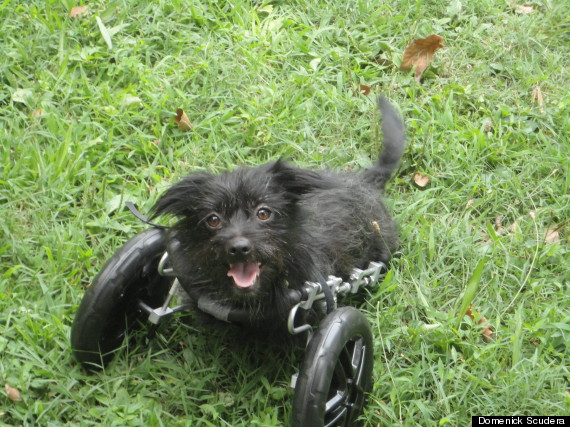 For more by Domenick Scudera, click here.
For more GPS Guides, click here.