Co-authored by Bertrand Beghin, Co-CEO, Numbers4Good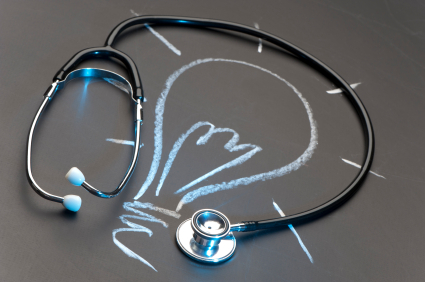 Over the next two years, at Health Social Innovators' Programme, we will be selecting 14 promising, early-stage social ventures across England in order to stimulate innovation and create positive change in healthcare. Investing £40,000 into each of the chosen outstanding entrepreneurs, Health Social Innovators will take them through a 16-week structured accelerator programme with access to mentors and connections tailored to their individual needs. This unique health accelerator is run by Healthbox, UCL Business (UCLB), and Numbers4Good in partnership with our funders the Cabinet Office's Social Incubator Fund, Trafford Housing Trust and Janssen Healthcare Innovation.
We believe that addressing complex societal challenges necessitates new innovative approaches; long-term approaches that dovetail delivering sustainable impact for the bottom line as well as for society. This in turn requires access to financial and human capital, technology and extensive networks - resources that individual organisations struggle to harness alone. We believe that the Health Social Innovators's Programme is one possible solution to this problem delivering an (1) ecosystem, (2) enabling environment, and (3) seed funding, to accelerate the impact and rapidly extend the reach of our chosen ventures:
We have put social innovation and impact at the heart of a partnership that brings together counterpart investors and delivery partners in a collaborative eco-system of social ventures, academia, NHS and industry partners. Focused on social ventures, that are predominantly health-technology or tech-enabled enterprises addressing a major healthcare challenge, individually and collectively our partners bring contrasting and complementary perspectives, sectoral insights and skill-sets that cover the spectrum of innovation, impact and healthcare.
We're supporting early stage innovation through an accelerator programme that establishes an enabling environment within which exciting ventures can challenge and learn from each other and scale their reach and impact. Based in a co-working space and with opportunities for our ventures to pilot in the community, we along with our delivery partners - Healthbox, health technology accelerator innovators, and UCLB, a pioneer university technology transfer office for spinning out social enterprises - are seeking to create the building blocks for lasting change in the healthcare industry.
We're providing initial seed funding for our ventures and preparing and steering them towards further development funding. Collectively, we're supporting the ventures to develop their strategic, financial and managerial capabilities and connecting them with suitable investors in order to raise further development funding and so deliver systemic social impact.
Perhaps you're a social entrepreneur with an idea or a technology, a potential customer of these ventures, an investor or you have a general interest in our Health Social Innovators' Programme. If so, we'd love to hear from you and hopefully work together to tackle some of this country's greatest health problems. For more information, please see: www.healthsocialinnovators.org.