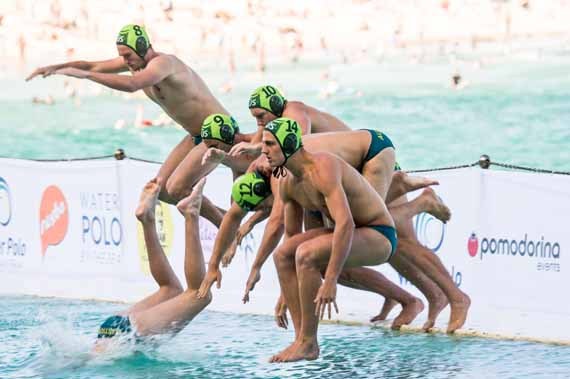 The Australian men's water polo team jump in.
A bull shark emptied Australia's Bondi Beach of people for nearly two hours on Friday, and had its 15 minutes of fame. But by Saturday, it had all but been forgotten in favor of a different breed of shark.
Known for its unusually tall stature, muscled good looks and its tendency to cause a splash, an Aussie Shark is a predator in the water.
But while the Australian men's water polo team, the Aussie Sharks, put up fight in a close game on Saturday, they were defeated by the International All Stars. The international team won Water Polo by the Sea at a score of 12-10.
The game broke the Australian team's stronghold of the event, which is held annually at Bondi Icebergs Club. The Aussie Sharks had previously been undefeated since the event's inception in 2012.
The location of the game in the ocean baths at Bondi was a gorgeous setting for the event, with the players doing their best in a pool overlooking Bondi Beach in the middle of the Australian summer.
Some of the most skilled men's water polo players from around the world were selected for the International All Stars team to oppose the Aussies. The international players included Serbia's Filip Filipovic (who received the man of the match trophy for scoring six goals), Montenegro's Aleksander Ivovic, Spain's Albert Espanol, Greece's Theodoros Chatzitheodorou and Italy's Fabrizio Buonocore.
A number of celebrities watched on as the teams went head-to-head, including British reality television star Andy Jordan from Made in Chelsea and the stars of the 2013 season of the Australian version of The Bachelor, Tim Robards and Anna Heinrich.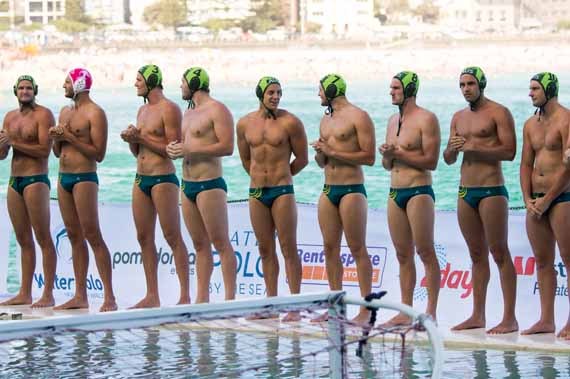 The Aussie Sharks water polo team before the game.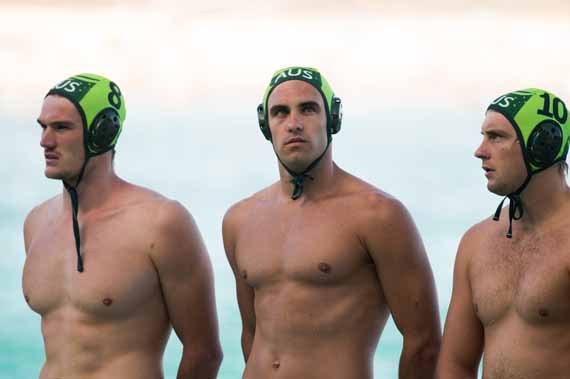 Aussie Sharks players poolside before the game.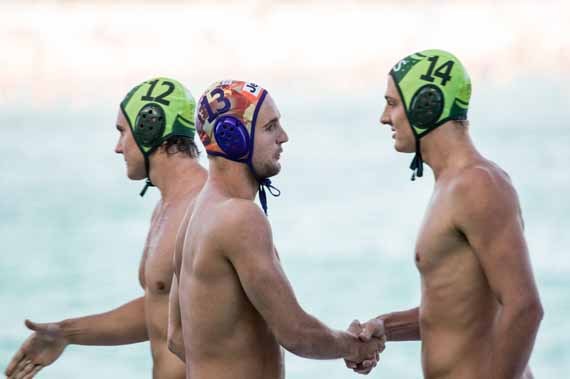 Pre-game handshake between the players.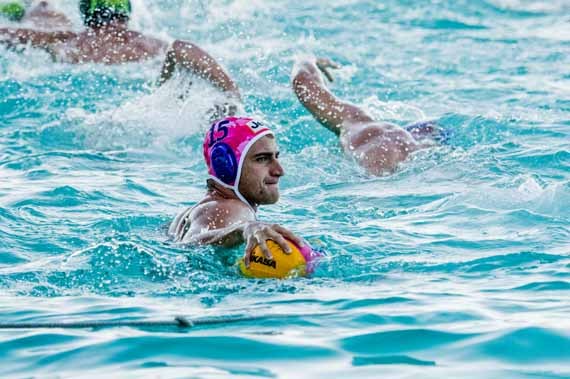 Aussie Sharks player James Clark.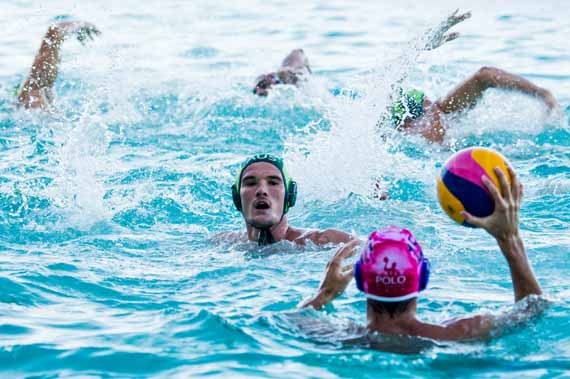 Water Polo by the Sea.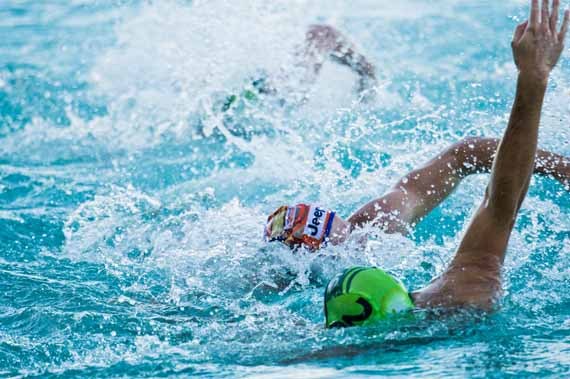 The players clashing during the game.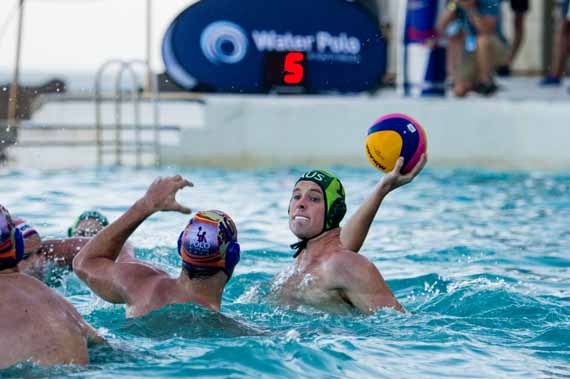 Water Polo by the Sea.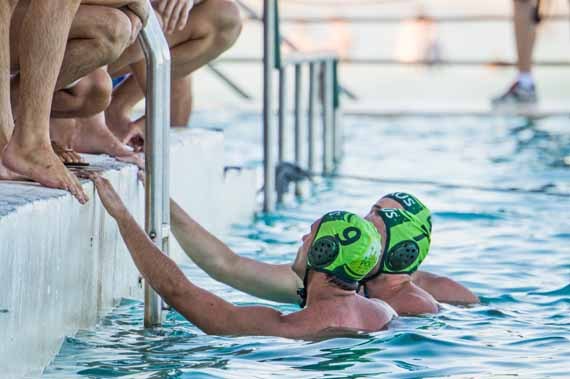 Aussie Sharks players at half time.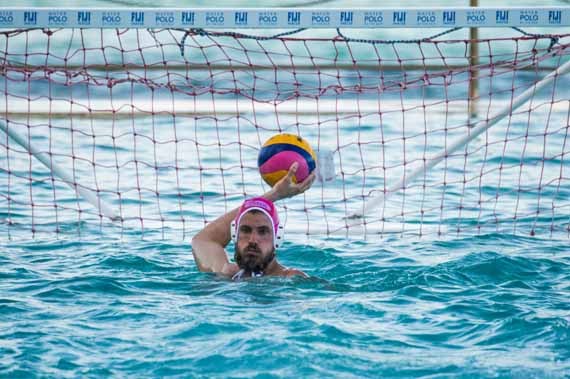 Water Polo by the Sea.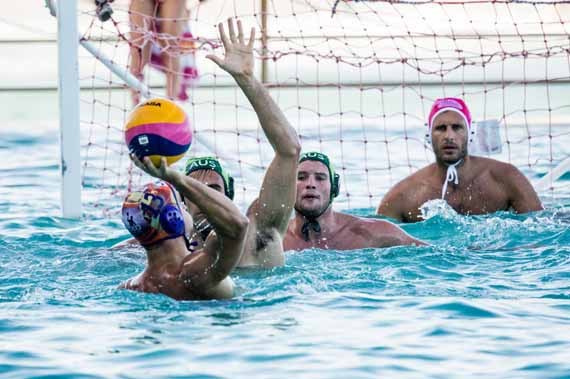 Water Polo by the Sea.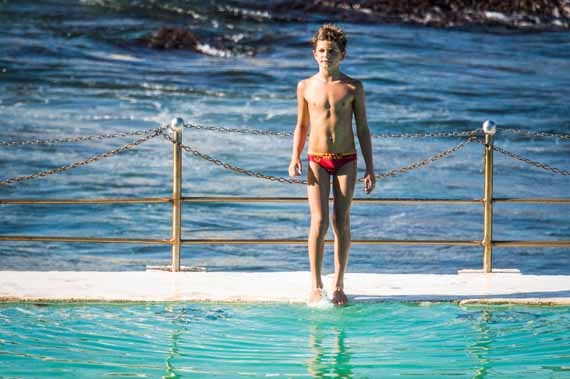 A small fan watches the game from the poolside.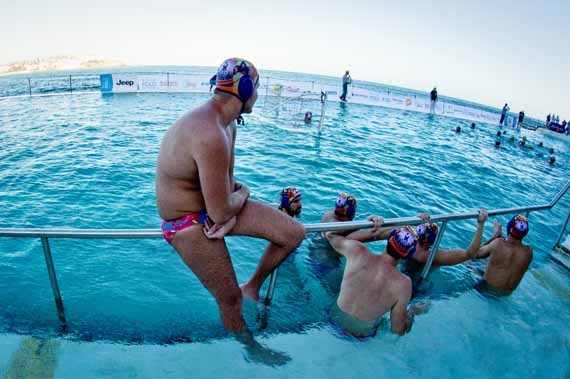 Players watch the game from the poolside.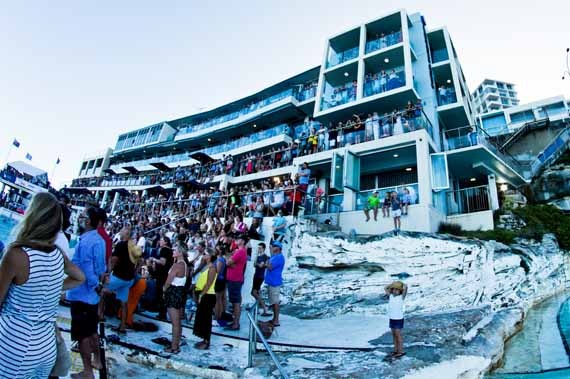 The spectators at Bondi Icebergs Club look on.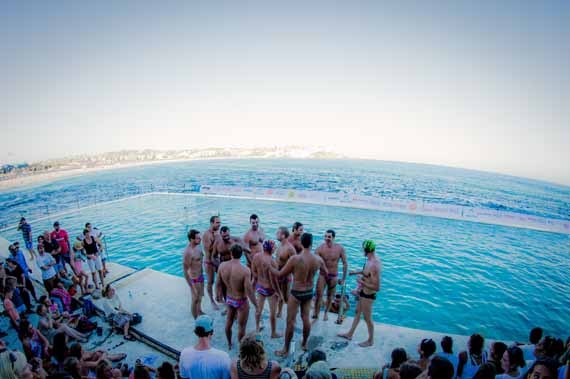 The players at the end of the match with Bondi Beach visible on the horizon.

Dominique Kane is a freelance journalist and photographer based in Sydney, Australia. Follow her blogging from Bondi at www.dominiquekane.com. Interested in travel photography? Sign up for Dominique's free eguide here.