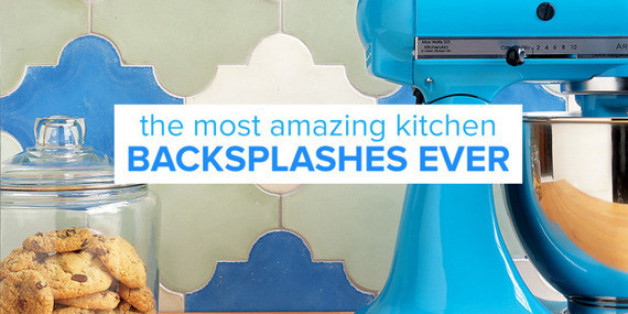 A kitchen backsplash must pass the style test. But it must also pass the tomato-sauce test. When the inevitable splatters hurtle through the air and land on the wall, will a simple wipe make things right? The best backsplashes, after all, can handle those splashes.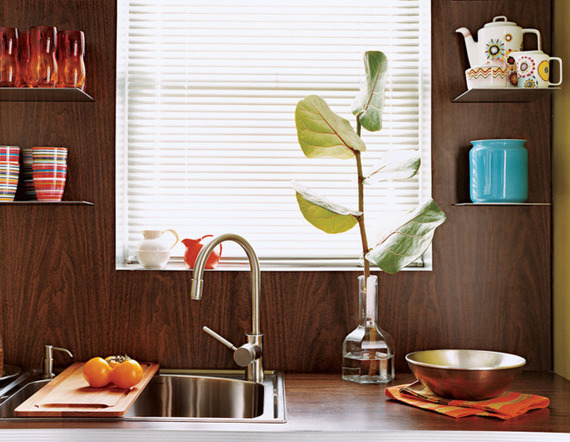 photography by ANNIE SCHLECHTER
all together now
Matching a classic, dark wood-grain backsplash and countertop keeps things feeling warm and cohesive. And a little retro, of course.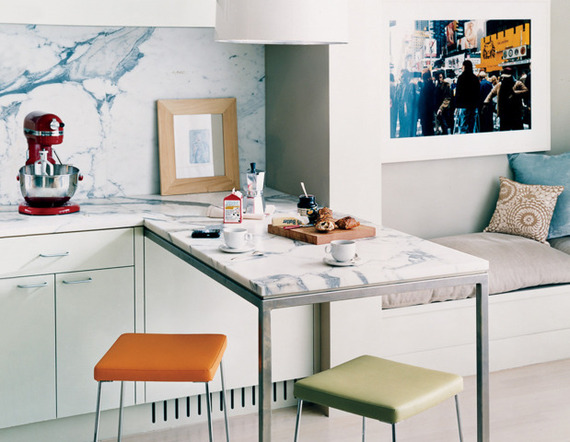 photography by DOUGLAS FRIEDMAN
watch it flow
Far from just a backsplash. Here, the marble extends to the island countertop for a sleek and finished look.

photography by PAUL COSTELLO
personal note
Choose a corner of the kitchen to incorporate a more textured (not to mention, unexpected) backsplash.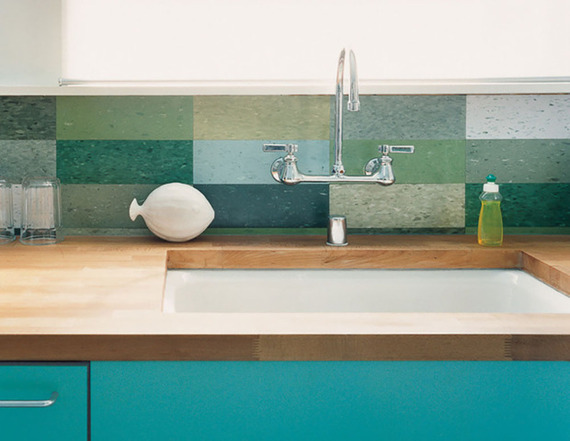 photography by ANNIE SCHLECHTER
mix it up
So your cabinets are colorful. Embrace the hue. Muted shades of blue and green in this backsplash are a perfect complement to the vibrant color of the cabinets.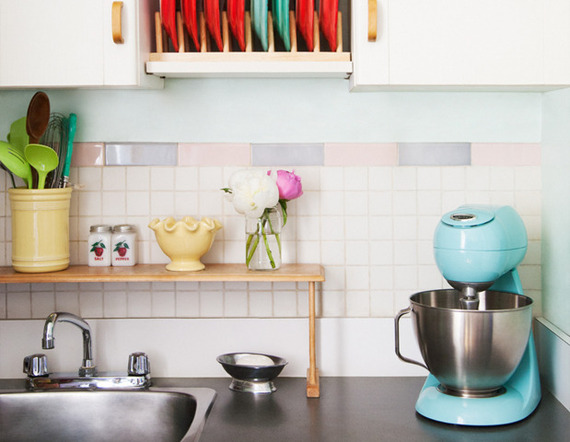 photography by MICHAEL WILTBANK
fresh flair
Bring touches of color to the space by keeping things looking clean and fresh. Opt for tiles in white and pale pastels.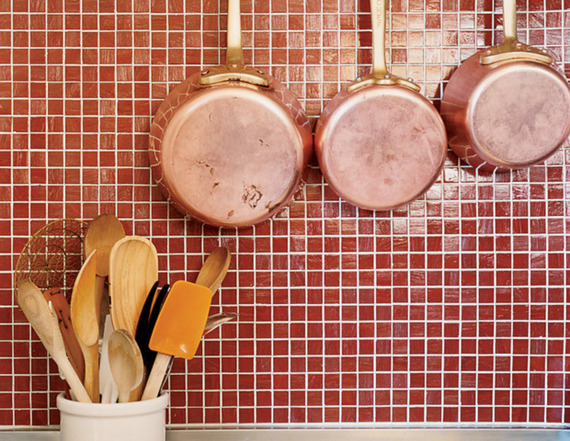 photography by JULIANA SOHN
hot pepper
Tiles with tints of red and gold make the most amazing backdrop for hanging pots and pans. Especially when that cookware is copper.

photography by JUSTIN BERNHAUT
on a whim
If you spend a good deal of time in the kitchen (it is the hub), then let the vibe personify your mood. Want upbeat and lively? Try a graphic and colorful backsplash that feels airy and unique.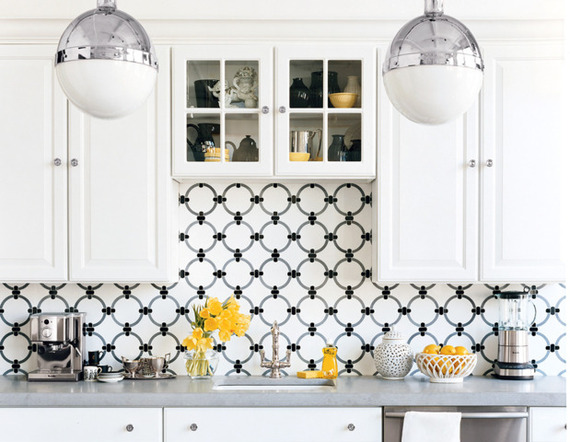 photography by ANNIE SCHLECHTER
modern way
If your kitchen is primarily all-white, then let the backsplash bring in the touches of color. Graphic tiles in black and gray offer just the right amount of pattern to this space.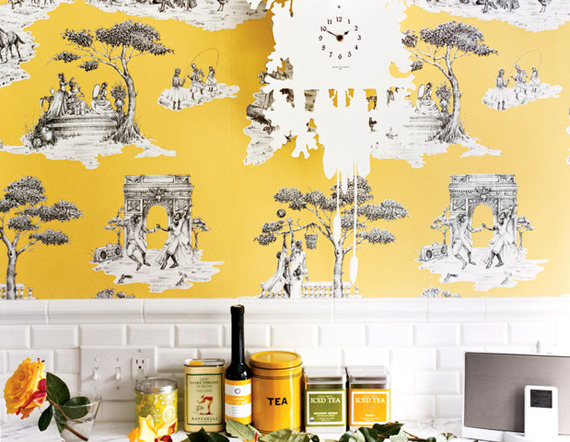 photography by LAURA RESEN
country charm
White tiles. Marble countertop. Complete the look with wallpaper in an unexpected pattern and color. Hello, yellow.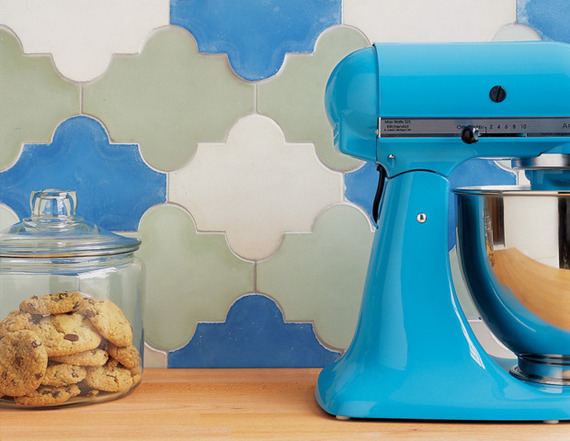 photography by ANNIE SCHLECHTER
caribbean hues
A natural wood countertop gets a splash of color from these Moorish-style tiles that add dimension and energy.
MORE ON DOMINO.COM:
5 TV Rooms We Wished We Lived In
Before-And-After: How To Redo Kitchen Floors On A Budget
11 Things Only Your Best Friend Would Tell You About Your Decorating Style