Transform your sleepy space into a dreamy retreat.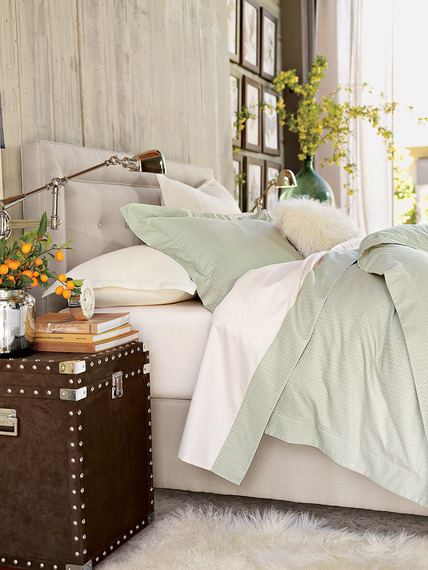 photography by WILLIAMS-SONOMA
soft landing spot
Everyone hates waking up in the morning and stepping on to a hard cold floor. Layer that hard wood with a fluffy welcoming rug.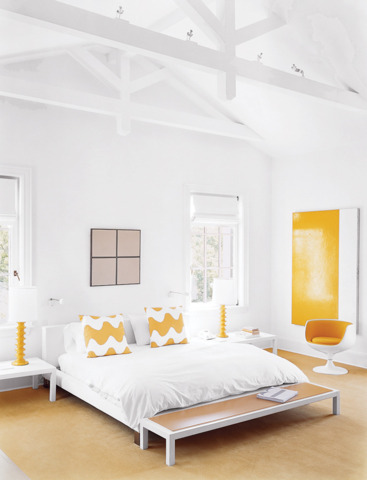 photography by DOUGLAS FRIEDMAN
a style, color, or theme
Sounds silly, right? A theme, which can be a color, a pattern, or a style, will help unify your space. If you have kiddos, then animals, robots, and princesses are welcome.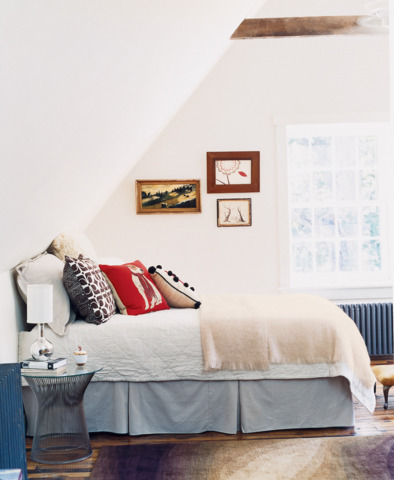 photography by FRANCESCO LAGNESE
pillows
Depending on the size of your bed, you will want any where from 1-6 pillows. You want enough so that your bed looks comfortable, but not so many that you can't actually sleep in the bed.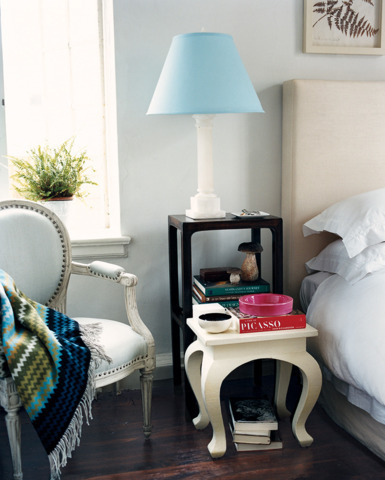 photography by TARA MARIE DONNE
nightstand
Stock your nightstand with a glass of water, a great book (or your favorite magazine... cough cough), a potted plant or flower, and lamp for interrupted-sleep comfort.

photography by ANNIE SCHLECHTER
seating
It's important to have a place to sit that is not the bed. Think of a spot for talking on the phone, checking email, or putting on your shoes.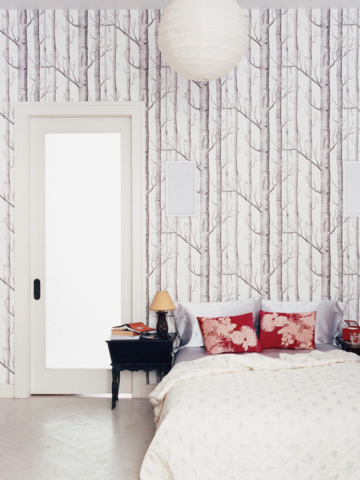 photography by LUCAS ALLEN
peace
We'd like to enforce an electronics-free zone. Everyone breaks this rule but try your best to leave tech out in your living room or office. Your bedroom deserves to be a place for rest.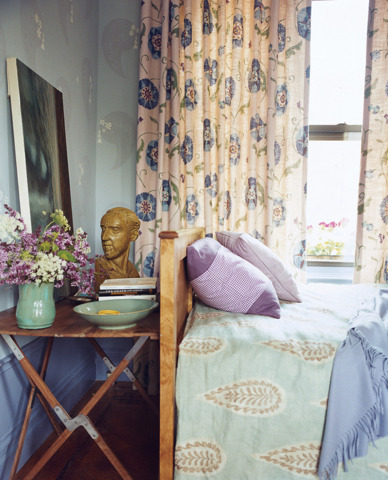 photography by PAUL COSTELLO
things that make you happy
Make sure to fill your room with things that make you smile. Enough said.

photography by MELANIE ACEVEDO
quality mattress
A good mattress. You want something that keeps you cool and gives you great lumbar support. If you're hesitant to spend a lot on a new mattress, keep this in mind: A high-quality mattress should last 10-15 years. A cheap one? Half that.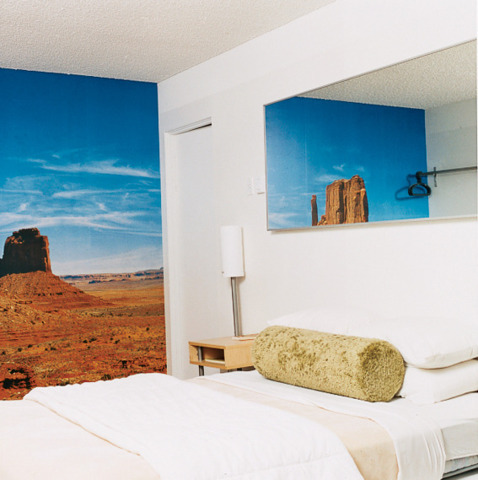 photography by JASON FULFORD
photos and artwork
Believe it or not, family photos invoke memories and emotions that can keep you awake at night. Yep, even if your memories are happy. Choose to display those photos in the other rooms of your house.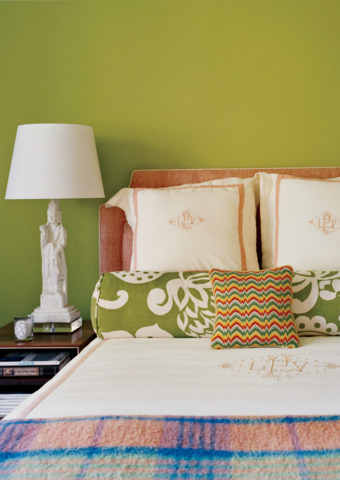 photography by LAURA RESEN
great bedding
If you want to incorporate different patterns in your bedding, the key is mixing it up to vary the scale, from small to large.
MORE ON DOMINO.COM:
5 Stylish Dining Room Decorating Ideas
How To Organize Your Bathroom Shelves
A 6,000 Square Foot Dream Home Makeover
Dramatic Guest Room Makeover