Festive and fuss-free ideas for setting a pretty table.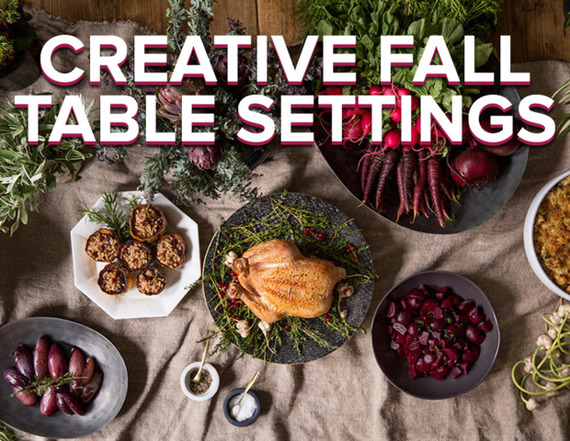 photography by PAUL COSTELLO
Family gatherings. Holiday parties. Friendsgiving. It's the time of year when the calendar gets filled with lots of fancy (or not so fancy) dinner parties. All the reason to set a stunning table.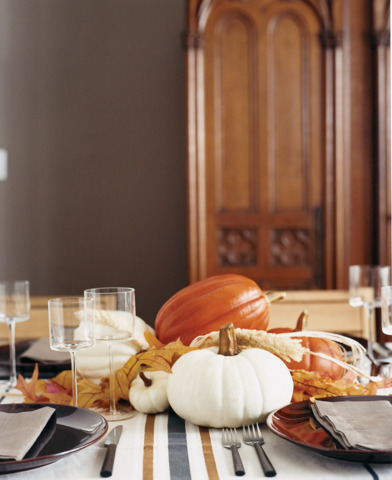 photography by ANNIE SCHLECHTER
Fall favorites
It's not always about the flowers. Lean on seasonal elements for creating a casual and bountiful look. Try layering pumpkins (in assorted colors and sizes) with foliage in the middle of the tablescape.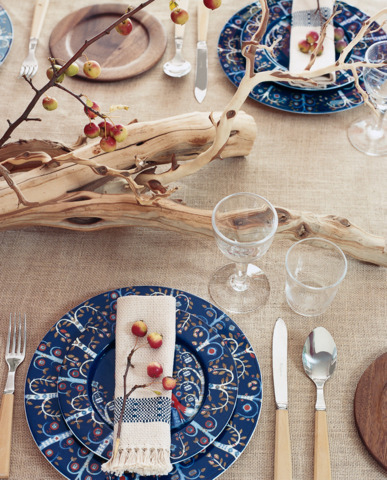 photography by ANNIE SCHLECHTER
Foregoing florals
A piece of driftwood speckled with lush berries creates a refreshing and unique dynamic.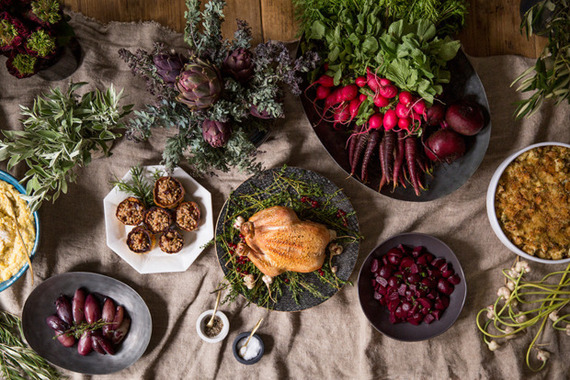 photography by BRITTANY AMBRIDGE
Keeping it natural
A rustic setting that captures the contrast between the bucolic servingware and bright earthy accents.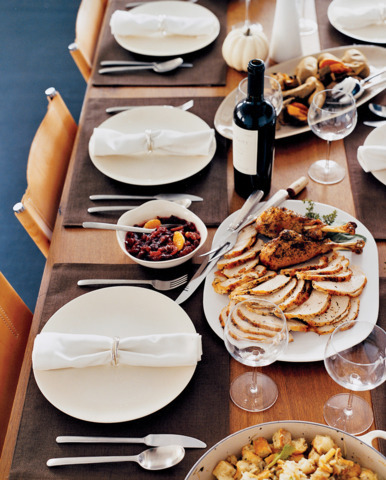 photography by MARCUS NILSSON
Minimalist-minded
The subtle simplicity of all-white dinnerware sets a modern vibe. Even on a wooden tabletop.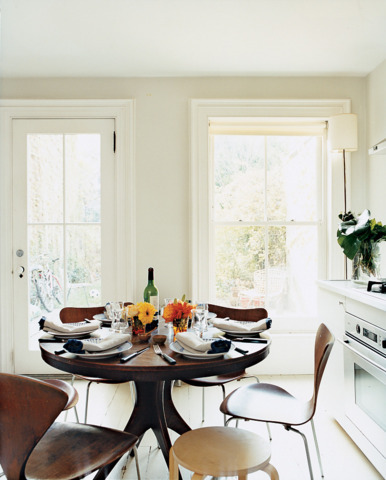 photography by MAX KIM-BEE
A small space solution
It's minimalism at its best in this intimate kitchen set up, where interspersed seating options rectify the lack of space. Ditch the formal succession of dinner plates and flatware, and stick to the basics.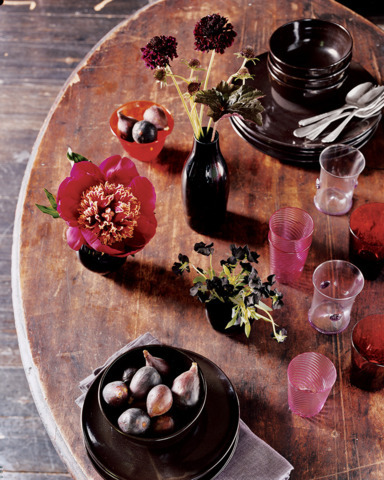 photography by ANNIE SCHLECHTER
The bold blush
There's no underestimating the power of pink, especially when paired with a daring shade of plum. The trick to making it work? Stick to a warm color spectrum, infusing it with defiant touches of natural greens.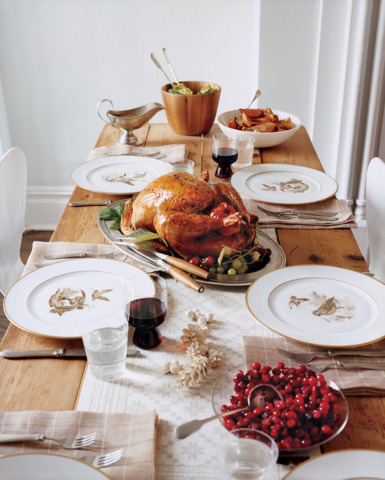 photography by MAX KIM-BEE
Off-white opulence
It's all in the details in this rustic setup, complete with pops of vibrant hues and rich gold accents.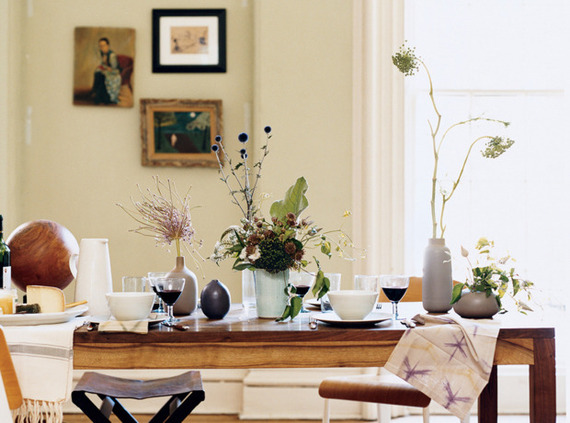 photography by DITTE ISAGER
Modern botanicals
In a season where fresh flowers are scarce, a few blooms can go a long way. Showcase the season's best with a posy of autumn wildflowers speckled with a lively bundle of organic greens.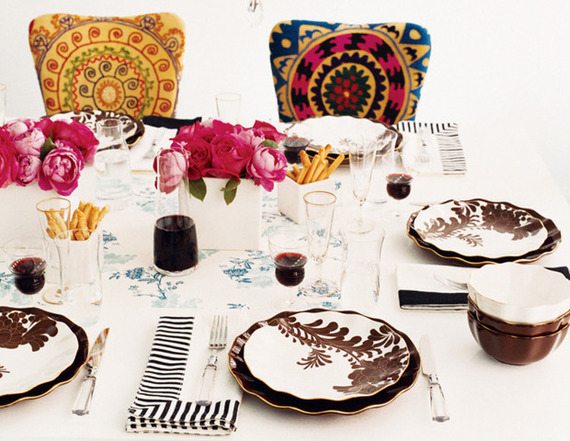 photography by ANDREA FAZZARI
Colored in whimsy
An eclectic assortment of patterns saturated in warm hues imparts a unique spirit to a traditional table setting.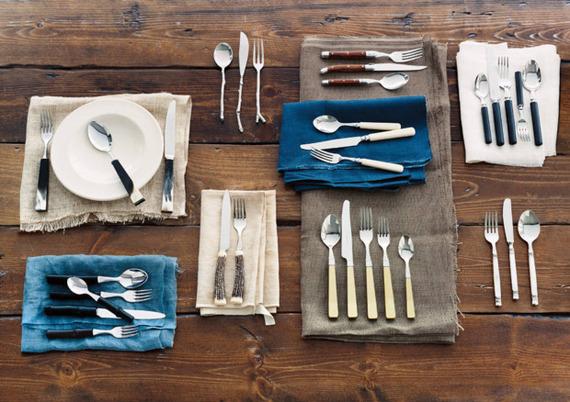 photography by BRITTANY AMBRIDGE
Dressed up flatware
Skip the tablecloth and opt for simple linens with ornate silverware and natural textures.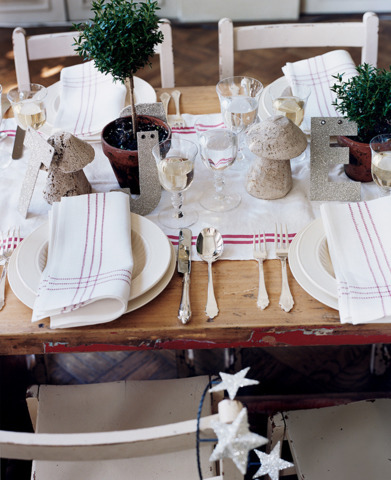 photography by JAMES MERRELL
Rethinking place cards
We're loving the use of oversized block letters in lieu of traditional placecards. Potted rosemary plants brighten up the white table decor, while providing a fresh, earthy scent.
MORE ON DOMINO.COM:
5 Stylish Dining Room Decorating Ideas
How To Organize Your Bathroom Shelves
Great Gifts for Men
Dramatic Guest Room Makeover