Not a lot of space? No problem. Let these decorating tips inspire you to design the space you want to live in.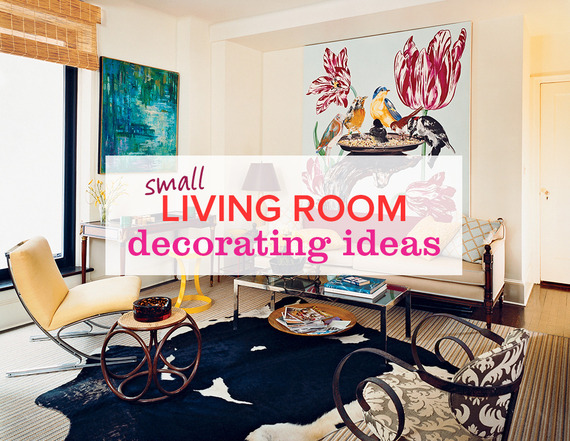 photography by FRANCOIS DISCHINGER
You don't need a sprawling space to sprawl out if you know the secrets of arranging a relaxing room.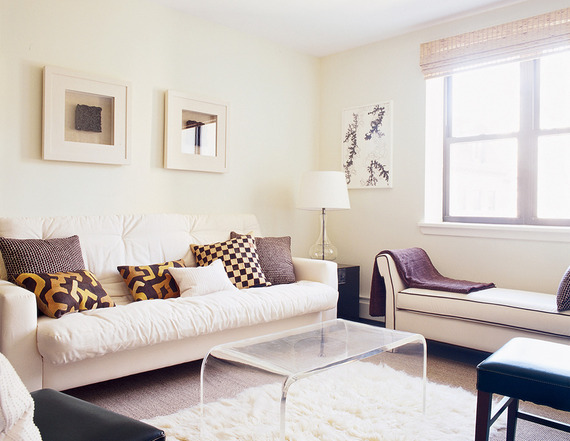 photography by JUSTIN BERNHAUT
Clear the table
Keep a tight sitting area from feeling cluttered with a translucent table that suits many decorating styles (and is easy to clean)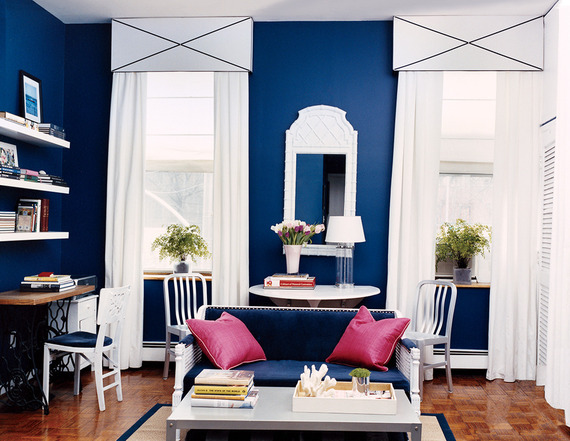 photography by CARTER BERG
Frame the windows
Emphasize the height of a room (or at least cheat a little bit) by mounting valances and hanging curtains close to the ceiling and letting drapes fall all the way to the floor.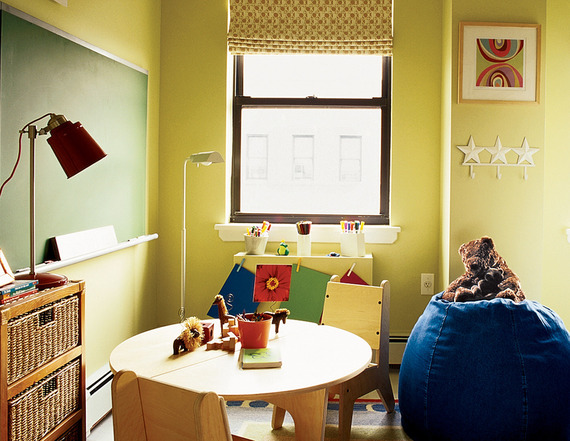 photography by JUSTIN BERNHAUT
Create a crafts corner
Set up an art-project center with a child-sized table and chairs; cork panels set into the wainscoting allow for a instant display.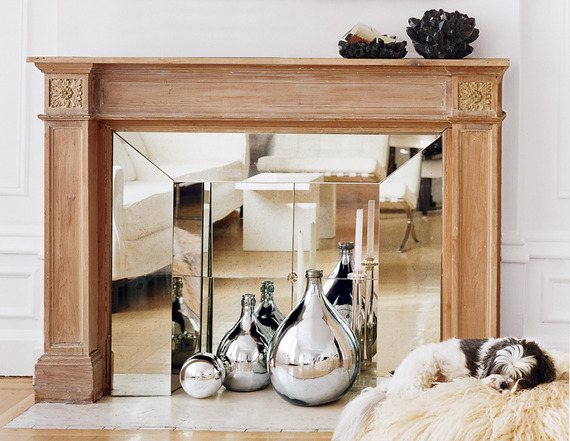 photography by ANNIE SCHLECHTER
Decorate the hearth
A decorative fireplace doesn't have to be a black hole. Mirrored tiles and accessories reflect light back into the room and expand the space-a twist on the expected mirror-above-the-mantel configuration.
X-Hammered Silver Candlesticks
Marbled Mercury Round Glass Vase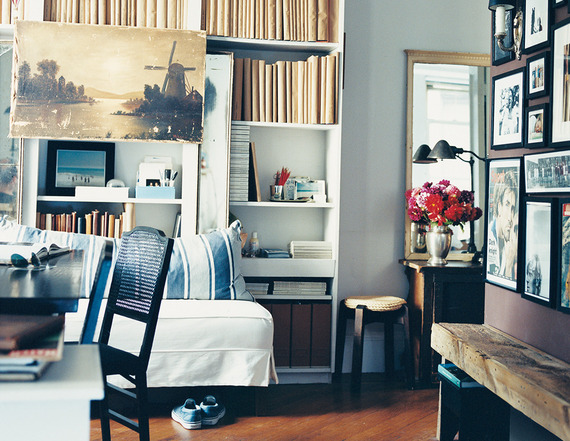 photography by MATT ALBIANI
Break the rules
Who says a sofa can't sit in front of a bookcase? (Especially if you want a hide clutter. ) White and manila jackets unify the volumes that are in plain sight.

photography by MELANIE ACEVEDO
Hang long
These long, flowing silk curtains play up the high ceilings­-and nobody said they have to match! The ottoman invites sitting, slouching, and even snoozing.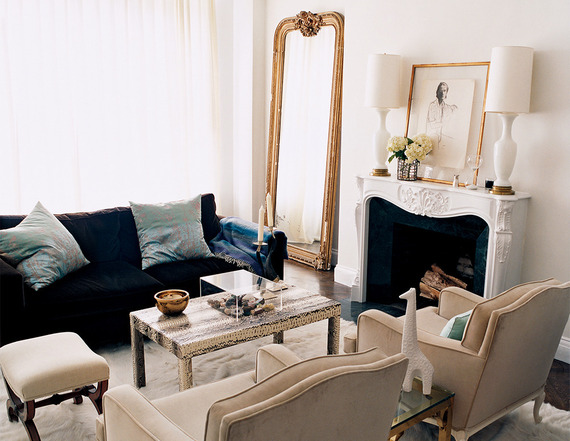 photography by DAVID BLACK (DAVID BLACK PHOTOGRAPHY)
Defy depth
At first glance, the large, strategically hung mirror appears to be the entryway to another room. But almost any mirror will add an unexpected dimension.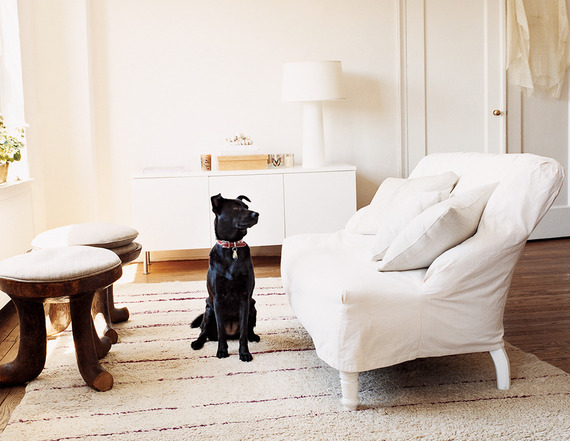 photography by MELANIE ACEVEDO
Sit pretty
A sofa without a coffee table isn't always a space saving superhero. The seats across from this love seat can be pulled into service at any time. Topped with a tray, they're a more than suitable stand-in.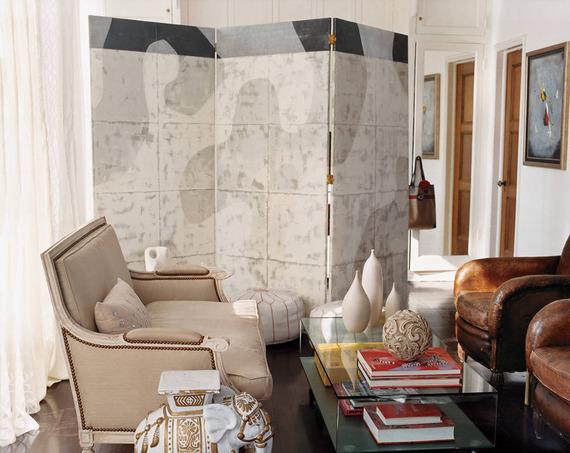 photography by MELANIE ACEVEDO
Divide and conquer
A painted canvas divider from an antiques store creates two rooms out of one, separating the kitchen from this cozy conversation nook.
Annabelle Mirrored/Iron Room Screen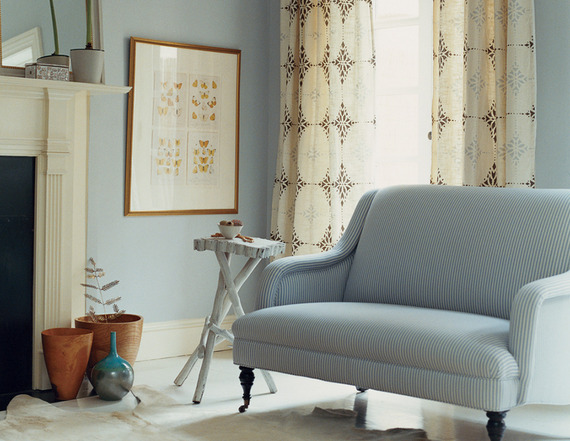 photography by PAUL COSTELLO
Think like a minimalist
Minimum furniture, maximum space: the simpler the layout, the more spacious the room. (It's an obvious tenet of decorating, but one that most of us ignore.)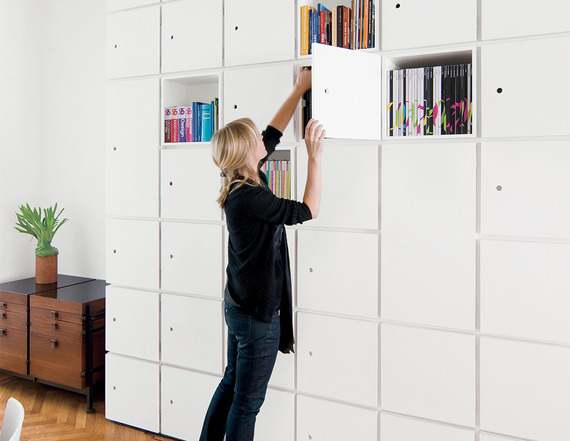 photography by LUC ROYMANS
Work the wall
With sleek floor-to-ceiling shelves and cabinets, you can stow everything nearby and put your powers of organization on display.
MORE ON DOMINO.COM:
Dramatic Guest Room Makeover
How to Organize Your Bathroom Shelves
A 6,000 Square Foot Dream Home Makeover
Best Ice Cream Shops in America