A few of our favorite local spots for enjoying a few scoops this summer.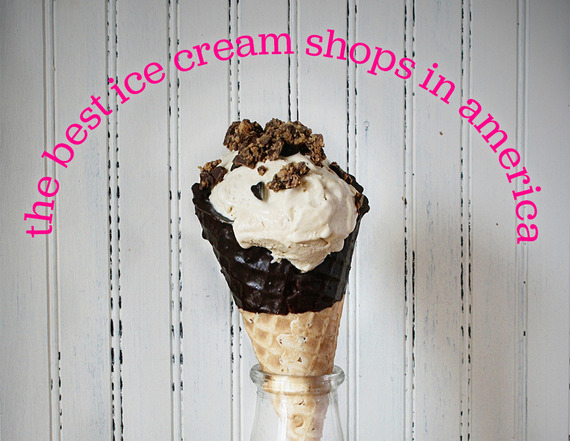 photography by FRANKY FRANKENY
When mercury rises, we've got only one thing on our minds: ice cream. Dare to disagree? We didn't think so. Presenting some of our favorite scoop shops around the country. And before you bother to ask, no, it wouldn't be silly to rearrange your travel plans to make sure you hit these cool spots. Want more ice cream? Check out the 17 craziest flavors around.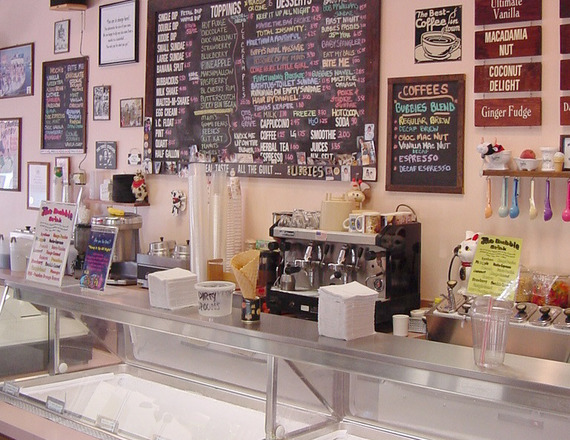 photography by BUBBIE'S HOMEMADE ICE CREAM
Bubbie's Homemade Ice Cream
Who ever thought that creamy ice cream wrapped in sweetened rice powder could be such a life-changer? Folks, here's yet another reason to head to Hawaii. Located at 1010 University Avenue, Honolulu, HI.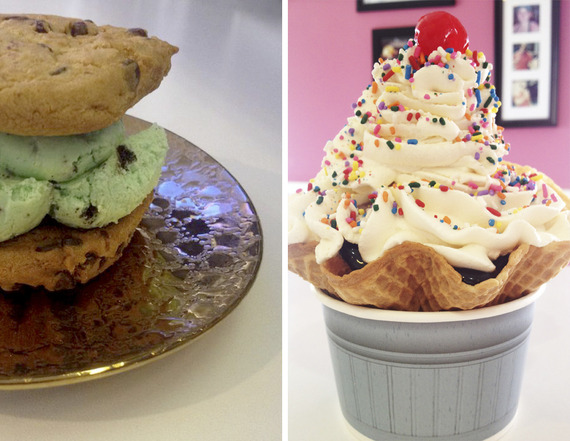 photography by KATIE'S ICE CREAM
Katie's Ice Cream
If you're chilling on the Cape this summer, then a stop in Hyannis is required. Grab a scoop of Katie's "Cape Cod Mud" or "Cape Cod Sand" and you've got all you need for an afternoon walk along the water. Located at 570 Main Street, Hyannis, MA.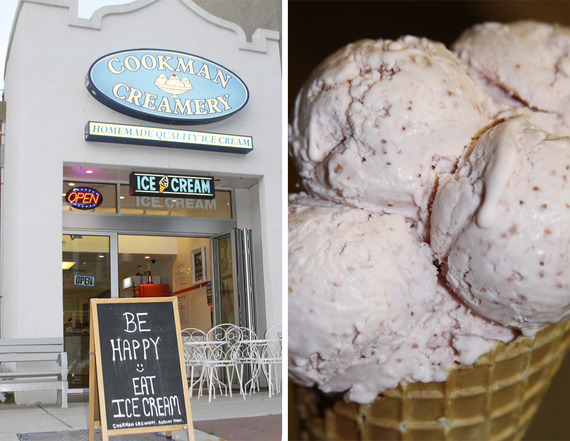 photography by COOKMAN CREAMERY
Cookman Creamery
Vegan? Gluten free? Kosher? Cookman creamery has got you covered with their ready-to-serve sundaes, ice cream waffles, milkshakes, soda floats, and more. Located at 711 Cookman Avenue, Asbury Park, NJ.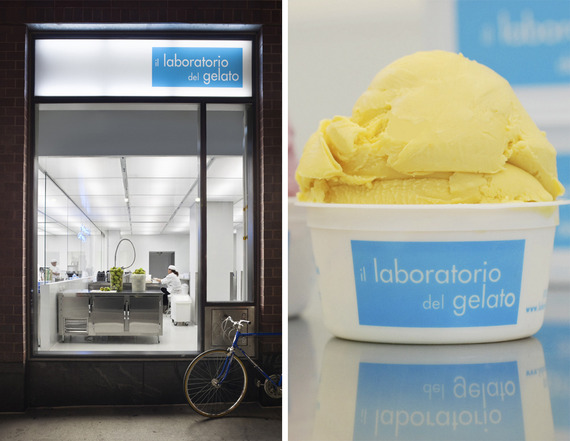 photography by IL LABORATORIO DEL GELATO
Il Laboratorio del Gelato
After working on Wall Street for years, Jon Snyder decided his passion was really -- you guessed it -- ice cream. And lucky for us. Scooping over 200 flavors, which include wasabi, basil, and sour cream, the creators of Il Laboratorio del Gelato are true experimenters when it comes to the creamy stuff. Located at 188 Ludlow Street, New York, NY.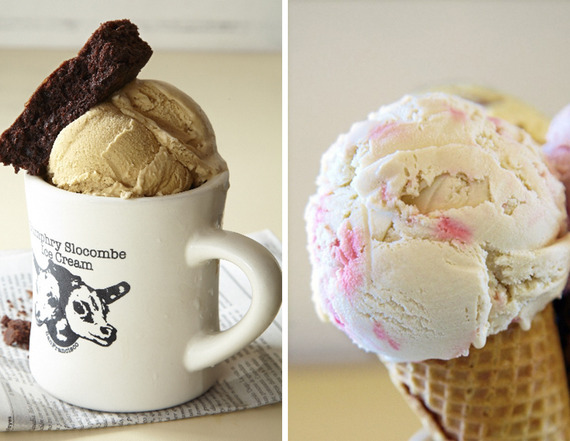 photography by FRANKY FRANKENY
Humphry Slocombe
An ice cream shop that's worth the wait, which means get on that line. Serving delicious flavors that are truly hypnotizing (think: bourbon and corn flakes on a cone) and almost too crazy too taste. Located at 2790 Harrison Street, San Francisco, CA.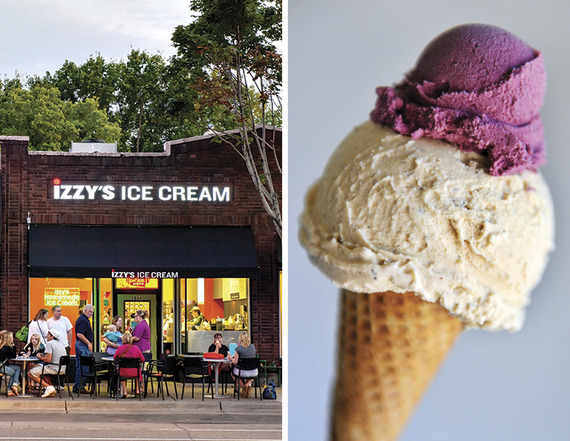 photography by CATHERINE CUDDY
Izzy's Ice Cream
An ice cream shop that's dedicated to giving their customers a little something extra, as in an extra signature scoop: an Izzy Scoop, a three-quarter-ounce scoop, on top of every treat. Located at 2034 Marshall Avenue, St Paul, MN 55104.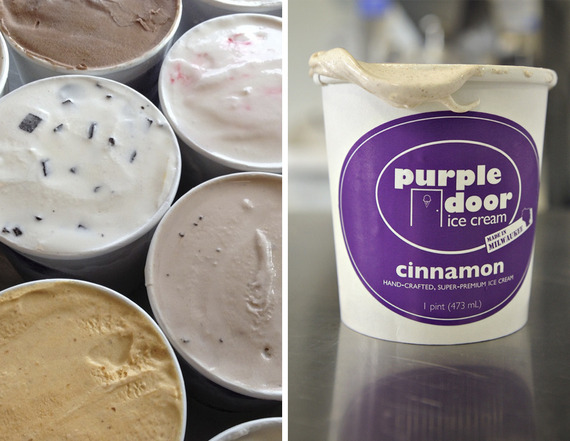 photography by PURPLE DOOR ICE CREAM
Purple Door Ice Cream
This Milwaukee, Wisconsin shop serves up grown-up creations of our childhood treat. From whiskey to whiskey and bacon (we kid you not), this is definitely a must-stop destination. Located at 205 S 2nd Street, Milwaukee, WI.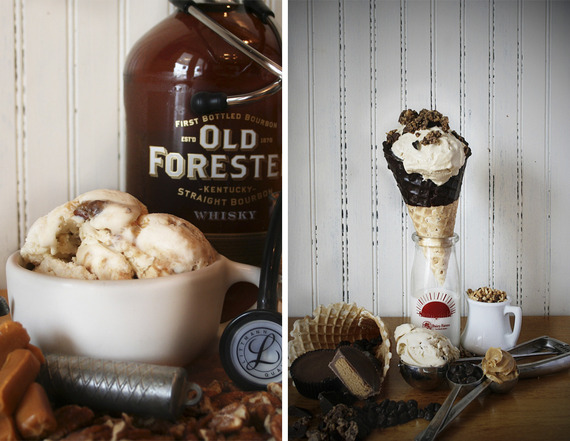 photography by THE COMFY COW
The Comfy Cow
Bourbon Ball. Cake Batter Up. You'll most definitely go crazy for the Comfy Cow flavors. And you'll fall hard for their ice cream cakes with names -- The Love Shack Ice, The BFF -- as unique as what they're made of. Located at 2221 Frankfort Ave, Louisville, KY.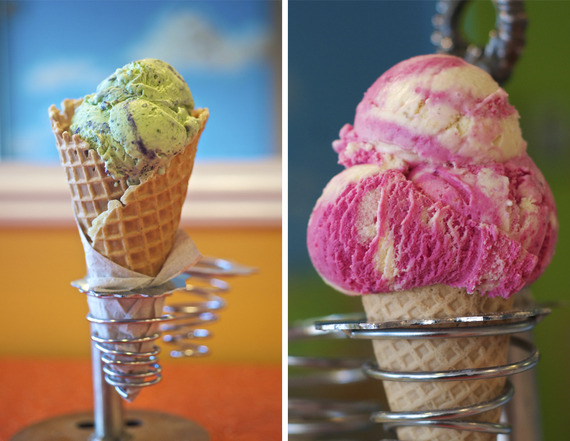 photography by MICAH MACKENZIE PHOTOGRAPHY
The Hop
An ice cream parlor like no other: The Hop offers free family-friendly events that include magicians, jugglers, and more. Not to mention, their beet swirl and blueberry kale ice cream flavors have us hopping for more! Located at 640 Merrimon Ave #103, Asheville, NC.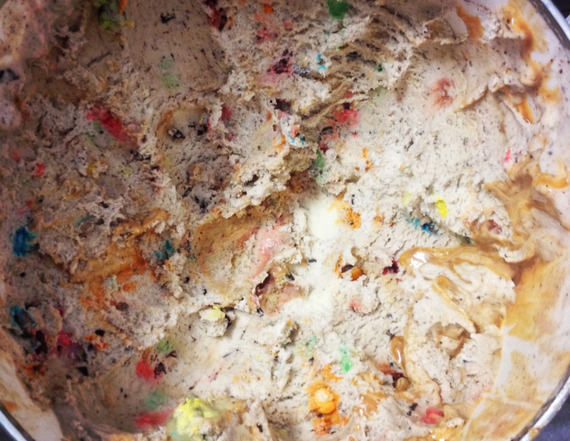 photography by SHANNON MALONEY
Scoopy Doo's
Conveniently located at the harbor in downtown Milford, Scoopy Doo's has a treat for everyone. Yup, even your pups too. Need some help picking a flavor? We'd suggest the "Swamp" flavor, which is a decadent mixture of vanilla malt ice cream, caramel swirl, chocolate chips, m&m's, malt balls, and crushed oreos. Hungry yet? Located at 37 Helwigs Street, Milford, CT.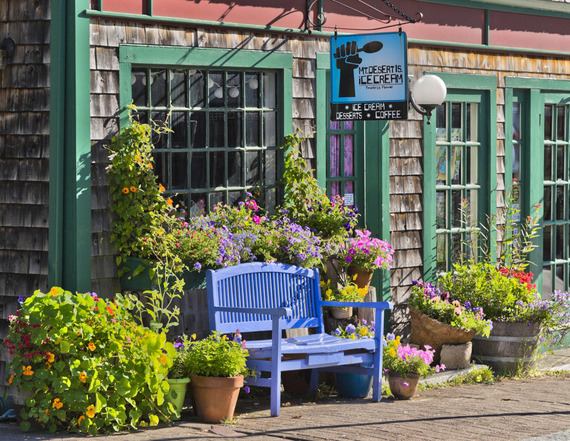 photography by MT DESSERT IS. ICE CREAM
Mt Dessert Is. Ice Cream
Cinnamon-cardamom. Chocolate-wasabi. Thai-chili. Mt Dessert gives you unexpected pairings in the most creative and savory combinations. Located at 7 Firefly Lane, Bar Harbor, ME.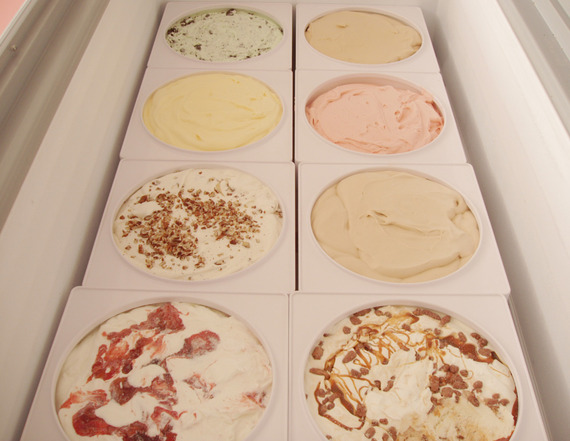 photography by NOELIA SCHARON
La Michoacana Homemade Ice Cream
Sweet or spicy? At La Michoacana Homemade Ice Cream shop, you can have it both ways with their most popular flavor: corn ice cream, which is topped with your choice of cinnamon or chili powder. While they do serve the classics (chocolate-lovers, have no fear), their less-than-traditional options like avocado or even mushroom, are worth a scoop. Located at 231 E State Street, Kennett Square, PA.
Haven't had your fill of the best ice cream flavors yet? Find out the craziest flavors that made our list.
Text by Daise Bedolla

MORE ON DOMINO.COM:
A 6,000-Square Foot Dream Home Gets A Modern Makeover
ASAP How Style Me Pretty Abby Larson Got Over Her Color Phobia
7 Ways to Decorate With Color (A Beginner's Guide)
You Won't Believe This Is From Ikea