Pink is far more than a little girl's go-to color. Watch this powerful hue energize a space.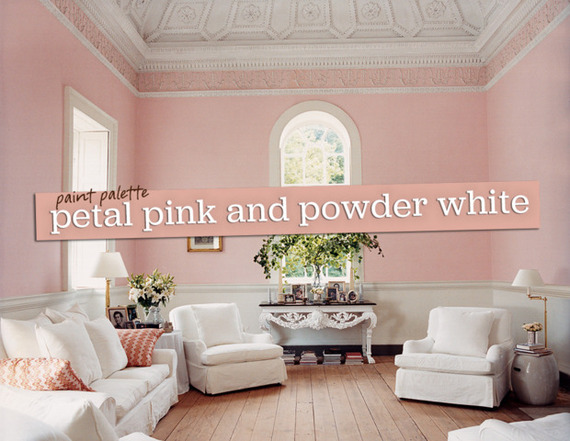 photography by PASCAL CHEVALLIER
When you think pink, do you immediately have flashbacks of your 10-year-old self? So unfair. Give this hue a fighting chance. Pale blush walls can easily come off as too sweet-but paired with chalky matte trim and canvas covered furniture, they emit a gracious simplicity.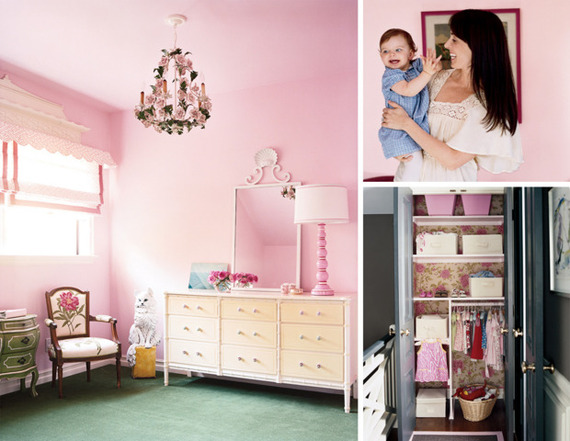 photography by ANNIE SCHLECHTER
Inspired by the floral chandelier, interior designer Ruthie Sommers had dreamed up a pretty-in-pink bedroom for her daughter. Sommers also painted the ceiling pink for an encapsulating finish.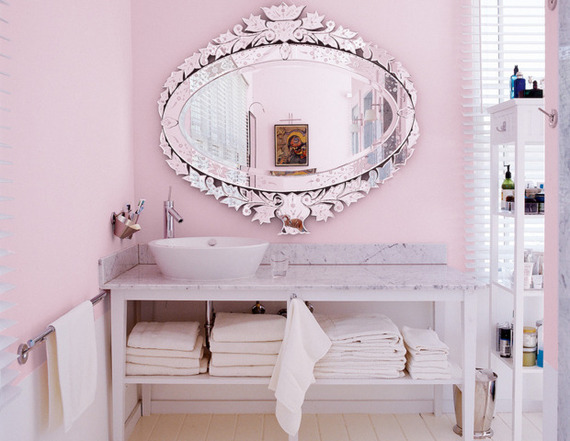 photography by SIMON UPTON
Pink can have an unbelievably calming effect on a home. Even in the bathroom: This open vanity-table-cum-sink, where everything from towels to beauty products is at the ready for pampering.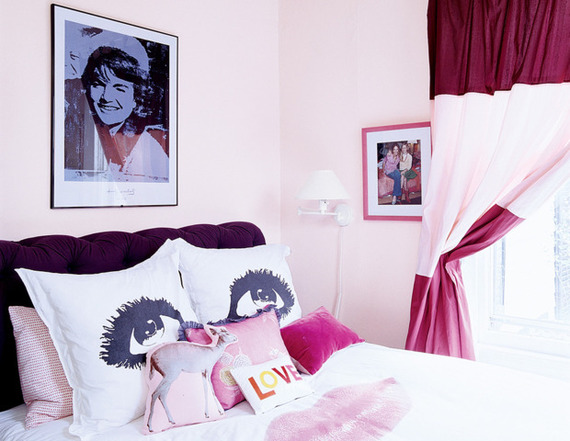 photography by SIMON UPTON
Layering pink with deeper shades can invigorate a space. The drapes are made of three shades of Indian silk and a custom sleigh bed upholstered in burgundy velvet.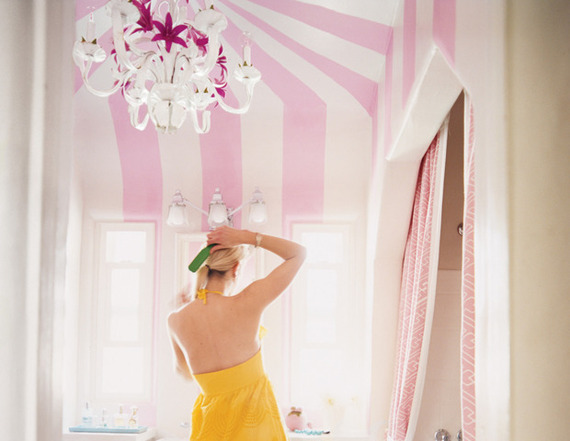 photography by MELANIE ACEVEDO
True, you've got to love pink to actually take this design route. The vintage Italian tole chandelier gives the bathroom a dash of glamour.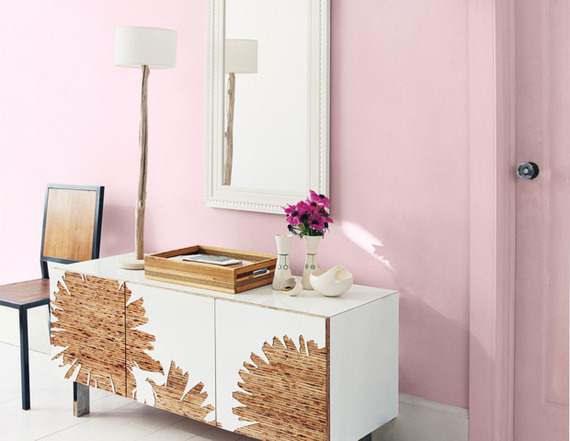 photography by JACK COBLE
This pink wall was created with lime wash, which has small crystals to reflect light with a subtle but noticeable glimmer.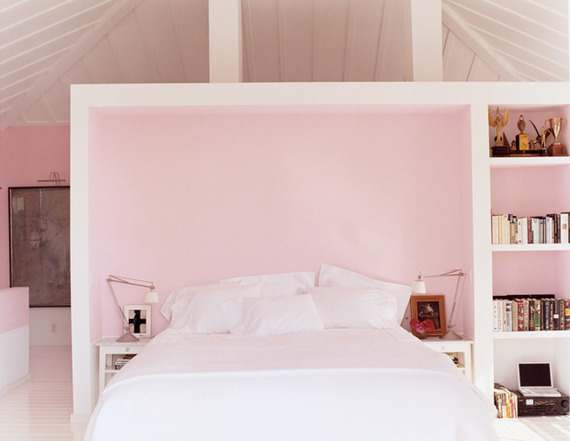 photography by SIMON UPTON
The furnishings are spartan and the pink walls largely bare--which encourages an instant melting away of mental clutter.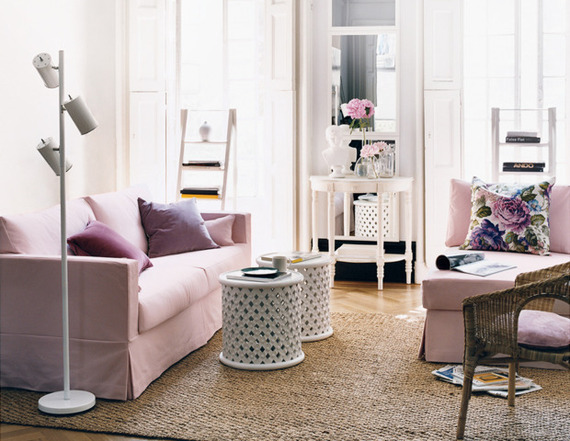 photography by MELANIE ACEVEDO
Cool pink floral textiles, classic silhouettes and calm hues for a living room that has the genteel refinement of a ladies' club.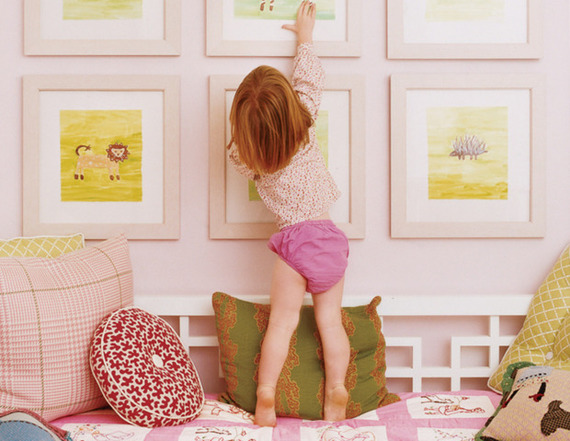 photography by LAURA RESEN
A mix of fresh and home spun pillows reconciles the homemade quilt with a modern bed.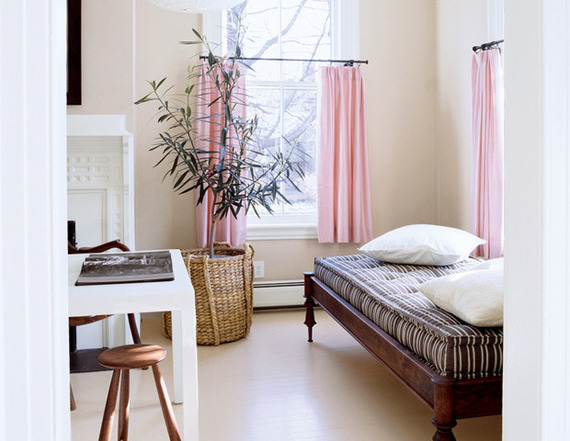 photography by SIMON UPTON
Maybe it's daily meditation (practiced atop the daybed she designed based on an Indonesian monk's bed. ) Sharon Simonaire hung a pair of enormous Noguchi lanterns with her pink palette. Silk café curtains play off the pink of the ceiling and maximize the abundant natural light, but have the same enveloping effect as full draperies.

photography by JUSTIN BERNHAUT
In the bedroom, the pale-pink checked wallpaper sets the stage for a bubblegum-colored canopy bed, complete with pom-poms, and a magenta chinoiserie chair.

photography by SIMON UPTON
The linen roman shades are sheer enough to invite in sun, dark enough (when lowered) for optimum movie-viewing. Two very upright white armchairs offer a tailored contrast to the squishy sofas.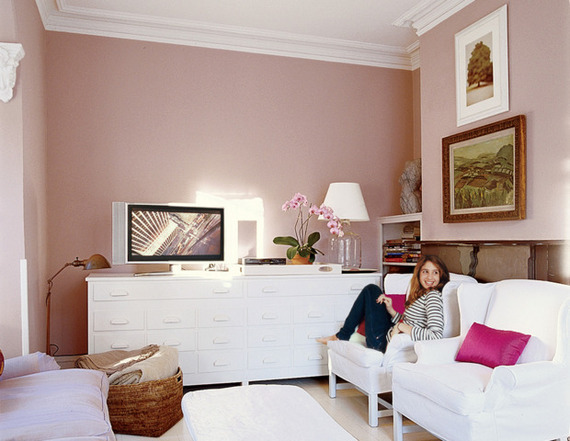 photography by SIMON UPTON
This might be girly but this living room is certainly grown-up. Pink walls paired with plum shades create a cozy space for watching TV and having kids over.
MORE ON DOMINO.COM:

Jenna Lyons Totally Modern Timelessness
Unbelievable Living Room Makeovers
11 Small Living Room Decorating Ideas
Extraordinary Dorm Room Makeover