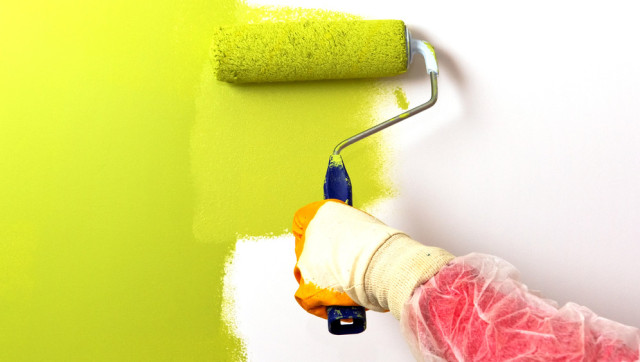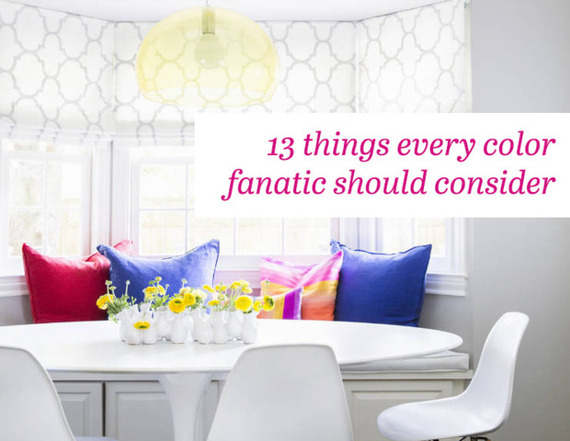 The bolds can be so beautiful. Know the decorating rules. More importantly, know how to break them.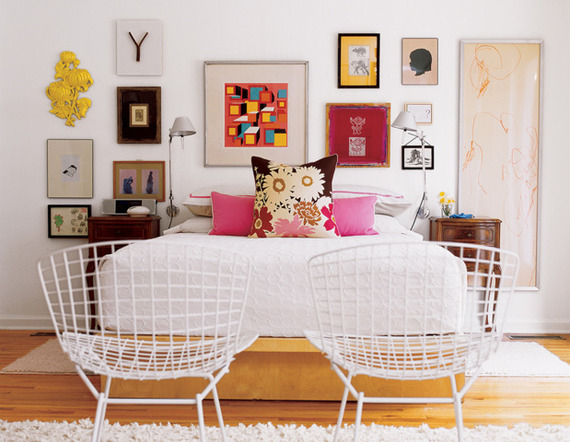 Photography by MELANIE ACEVEDO
Hang Art
Not ready to commit to a permanent shade on the walls? Hang artwork in vibrant hues and wild prints. When you get tired of a look, mix it up.
See how to create a gallery wall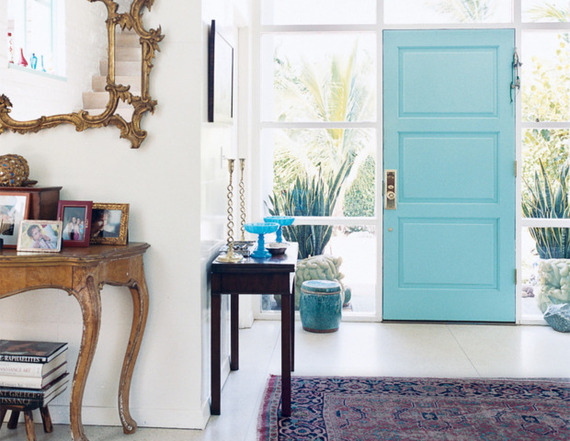 Photography by PAUL COSTELLO
Choose a Fun Front Door
Eye-popping. Show-stopping. For a chic first impression, pick a strong color for your front door.
See more colorful doors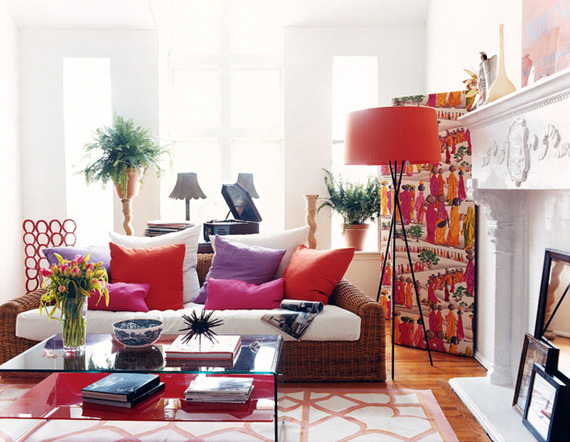 Photography by MIKKEL VANG
Toss on Some Pillows
The great pileup. Can you ever have too many pillows? It all depends. We believe it's just important to have enough room to do Saturday evening lounging.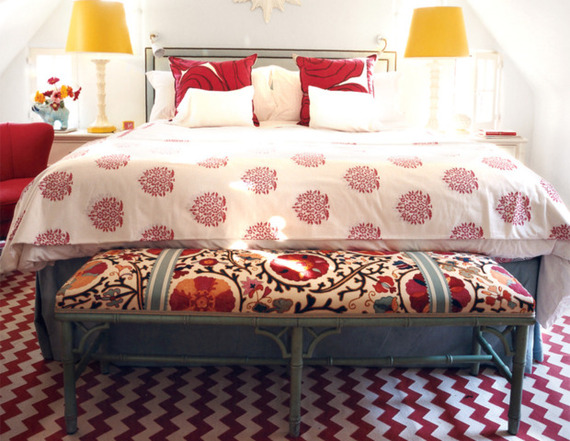 Photography by MELANIE ACEVEDO
Layer on a Rug
Throwing a pretty pattern (and bright shade!) underfoot can actually transform a space. This bedroom is bright... and it's also pulled together with the red and yellow palette.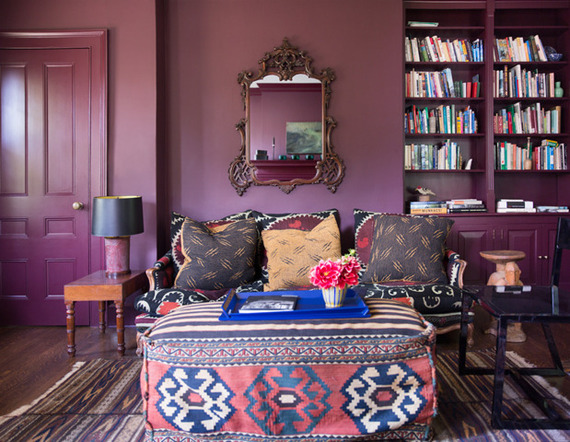 Photography by BRITTANY AMBRIDGE
Paint the Walls
True, this seems like a fairly typical way to introduce color into a space. Consider a rich, get-lost-in-space purple hue.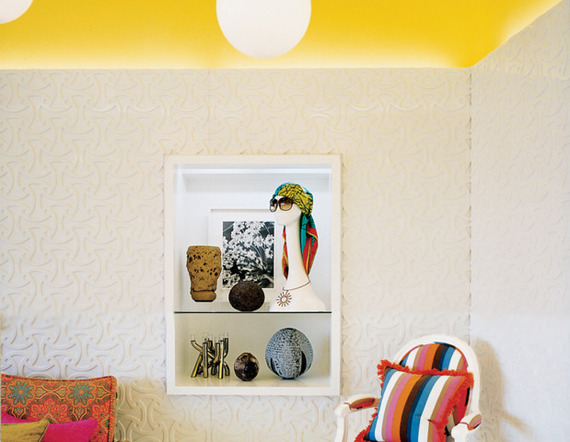 Photography by JUSTIN BERNHAUT
Paint the Ceiling
If you want to take a completely unexpected approach to color, paing the ceiling. Not just any color but a vibrant shade of yellow.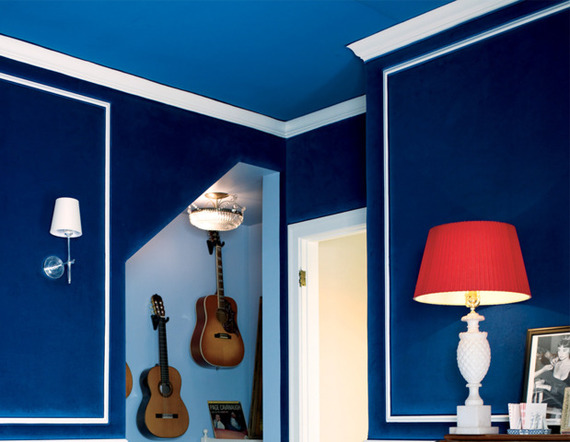 Photography by STEWART SHINING
Paint the Walls (And Ceilings Too!)
You're mad about blue. You always come back to this deep, dark hue? Work in on the walls and on the ceiling too. Break it up with a pure white trim.
See more ways to decorate with blue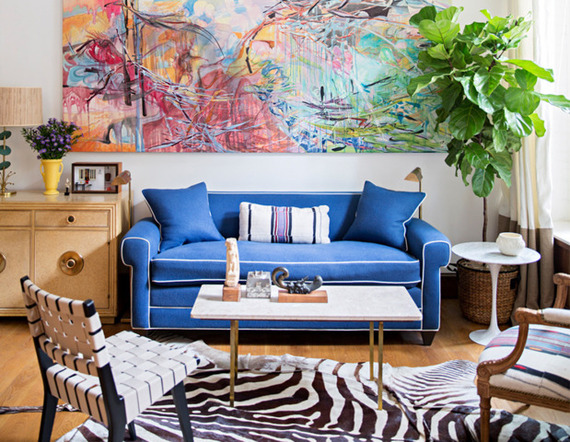 Photography by BRITTANY AMBRIDGE
Invest in a Colorful Sofa
We think of bringing in color with the small stuff, right? Choosing a bold sofa, which will be your room's focal point, can instantly change any space.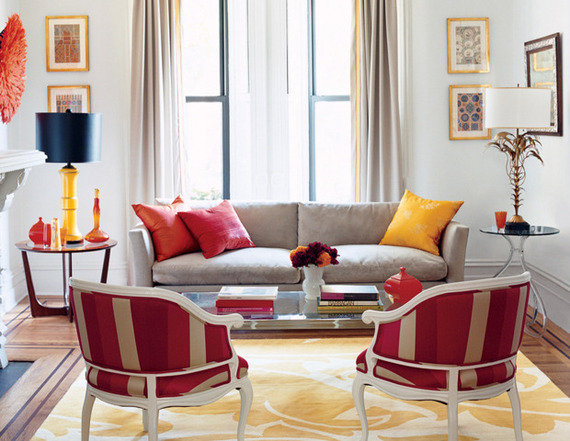 Photography by MELANIE ACEVEDO
Bring in Accent Furniture
So you just can't make that sofa decision. That's OK. There are plenty of other pieces that will make a statement. In fact, they'll grow with you and your evolving style. Invest in them.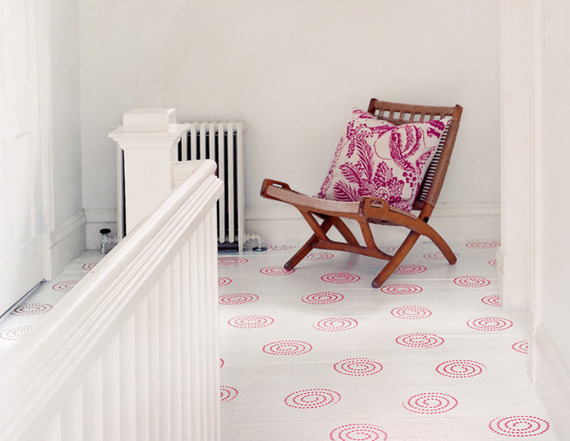 Photography by JULIANA SOHN
Work the Floors
You have white floors and really want to try something daring and new. If you're ready for a weekend project, then this is the DIY for you.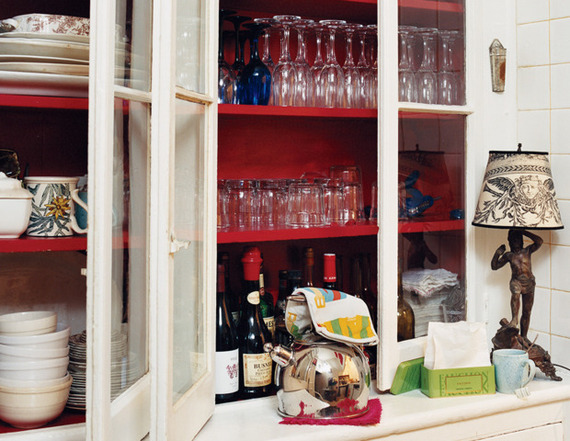 Photography by MELANIE ACEVEDO
Inside Cabinets
Sneak in color in surprising spots. Why bother? Because it will brighten your day at moments when you least expect it.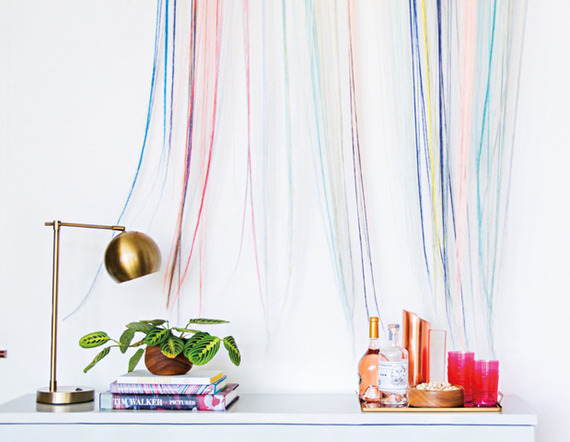 Photography by BRITTANY AMBRIDGE
Go for Something Unexpected
Think about how certain colors make you feel? Airy. Happy. Free. Bring in a spectacular piece of art for your favorite room.
See more of Emily Henderson's style
MORE ON DOMINO.COM:
5 Reasons We Are Loving Sarah Jessica Parker's Dining Room
11 Things You're Forgetting to Clean
How to Style Your Bathroom
A Weeknight Dinner Party