Foolproof ways to get your neglected parking space in working order.
Idea #1: Hang Tight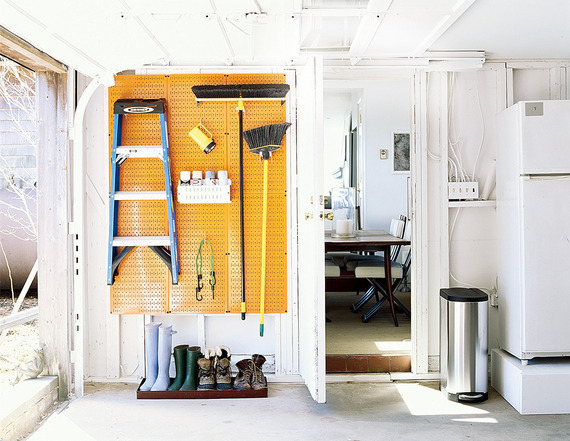 For easy access--and clean up--for your garage miscellany, opt for vertical organization by hanging up your tools on a perforated pegboard.
Idea #2: Blank Slate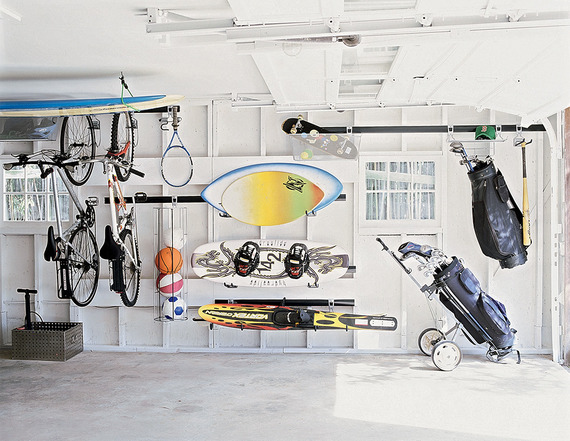 Even the most unexpected spaces look clean and tailored with a fresh coat of crisp white paint. For your garage, keep it simple and airy with muted walls.
Idea #3: Steel Storage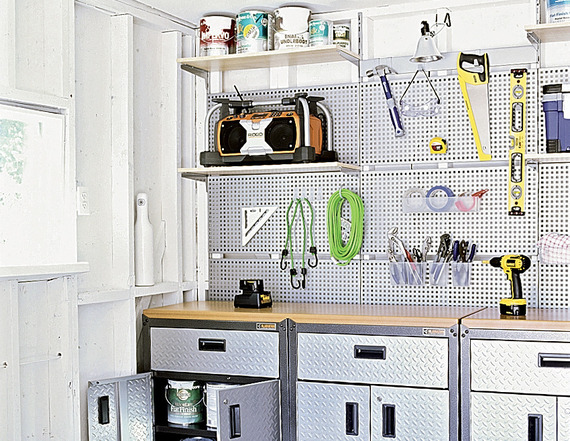 Nothing looks as sleek and streamlined--while helping you keep organized--as a garage space filled with ultra-durable steel shelving and storage.
MORE FROM DOMINO.COM
29 Design Lessons Buzzfeed Learned from domino
ASAP How Style Me Pretty Abby Larson Got Over Her Color Phobia
7 Ways to Decorate With Color (A Beginner's Guide)
You Won't Believe This Is From Ikea