Incorporate storage and smart solutions to make up for the lack of square footage.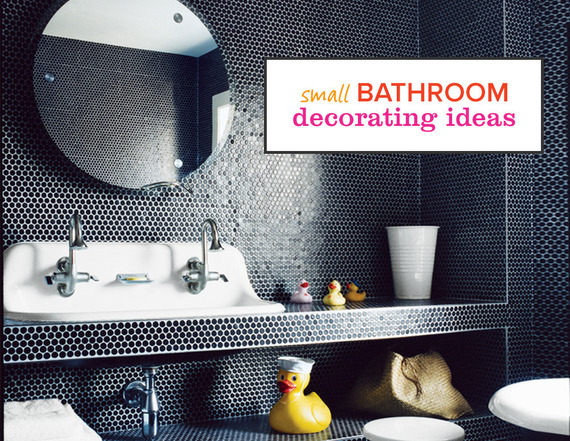 photography by JAMES WADDELL
Even the smallest room in the house can exude a spa-like serenity with these great decorating ideas.
See more bathroom design ideas and a before-and-after bathroom makeover.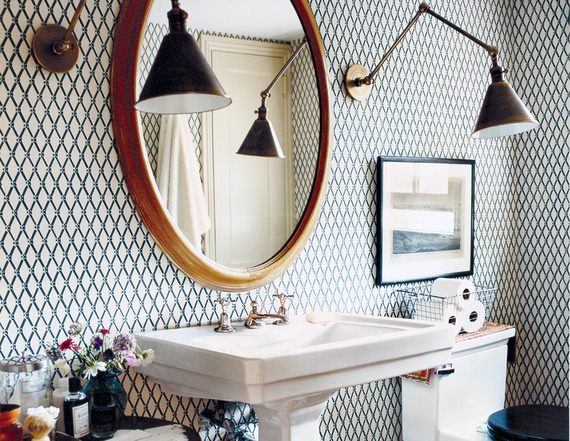 photography by JUSTIN BERNHAUT
Slight and Slender
A lean, graceful pedestal sink flanked by sconces makes a modest bathroom feel more expansive. A freestanding table functions as a highly edited medicine cabinet.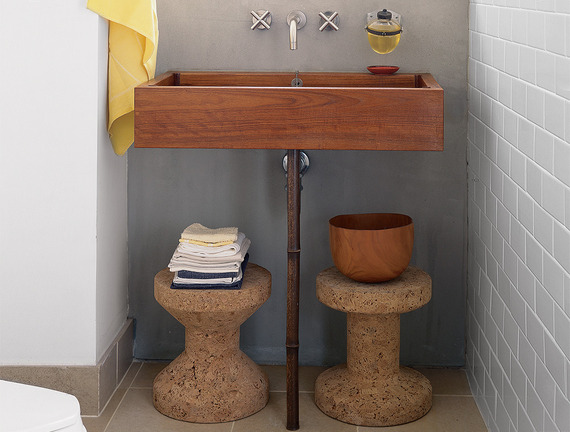 photography by ANITA CALERO
Sink-side Seating
Tucked beneath a basin, a pair of low stools stand at the ready (and serve as out-of-the-way storage spots in the meantime).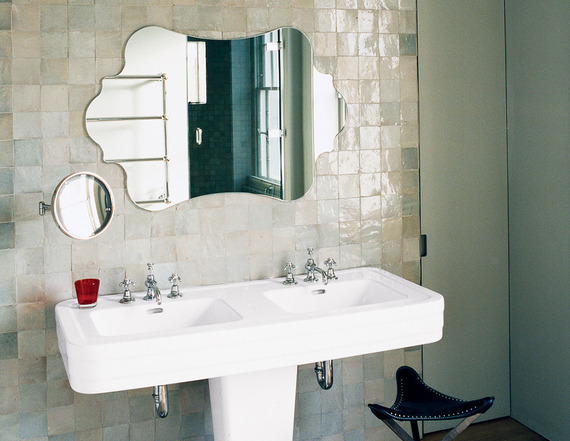 photography by JAMES WADDELL
Reflecting Tools
Pearlescent tiles and a decorative mirror bounce limited light around a room that often needs it.
Deco Venetian Mirror
Arabesque Mirror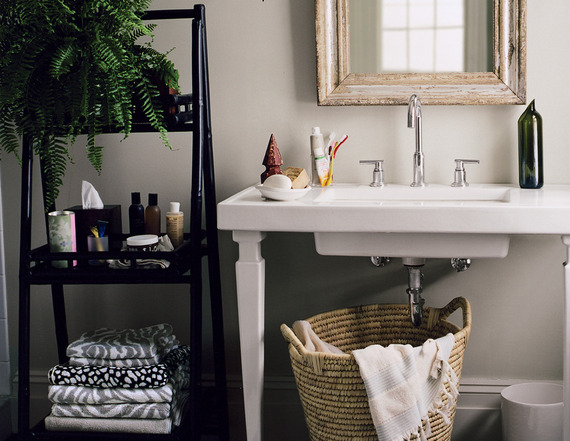 photography by JASON PENNEY
Shelf-life
Store towels and toiletries neatly on elegant shelves (an especially useful strategy when there's no spare closet). A hamper with handles stowed beneath an open sink goes directly from bathroom to laundry room.
Asterix 5 Shelf Ladder
Library Ladder with Galvanized Shelf
MORE ON DOMINO.COM:
A 6,000 Square Foot Makeover You Won't Believe
29 Design Lessons BuzzFeed Learned From Us
Best Ice Cream Shops In America
5 Ways to Liven Up Your Hallways