Work every inch of your tiny office for big returns with these tricks.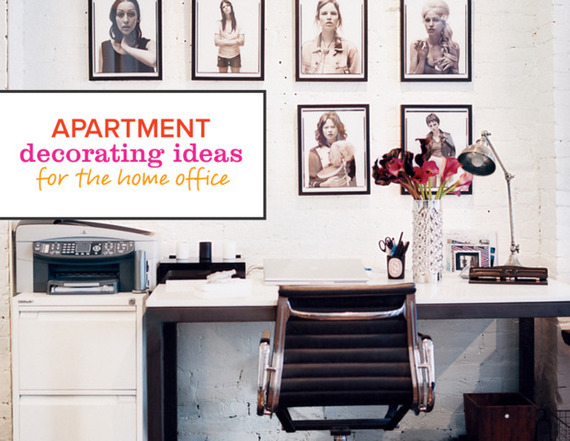 photography by DAVID BLACK (DAVID BLACK PHOTOGRAPHY)
Small space? No big deal. Learn the basic decorating tricks to transform your work nook into a functional home office.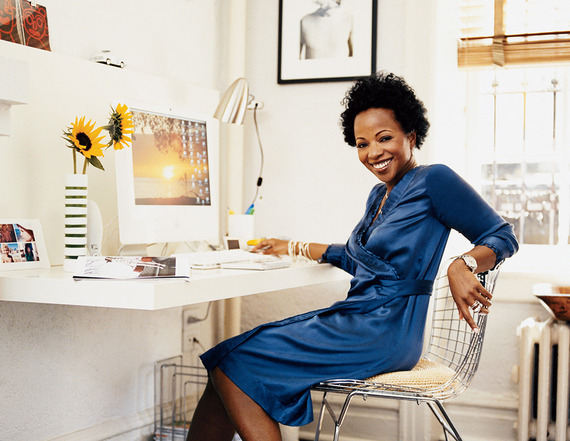 photography by MELANIE ACEVEDO
Barely There
Carved out a workspace with a shelf-desk mounted on a corner wall and a sleek chair that won't overwhelm the room.
Wire Bar Chair Chrome
Desk 51 in White
Elmer Vintage Silver Adjustable Accent Lamp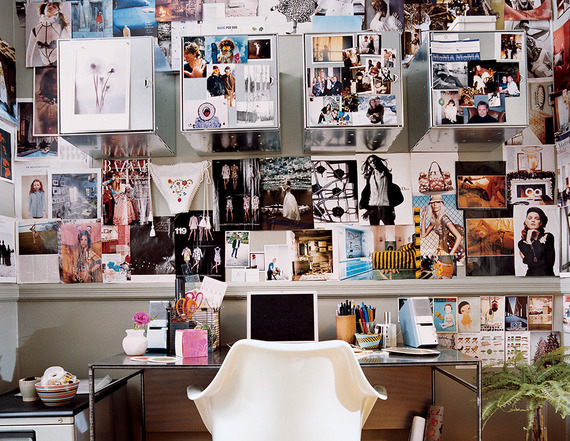 photography by MELANIE ACEVEDO
Camouflaged Containers
Four galvanized-steel boxes-hung on the wall, yet hidden among favorite photos-keep supplies under wraps.
Avant Novelty Chair in Red
Strut Medium Table in Slate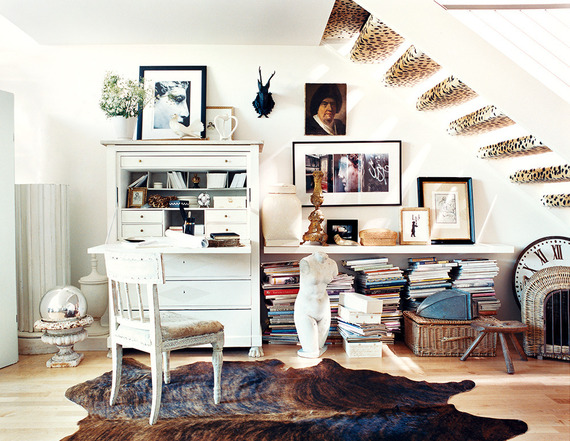 photography by WILLIAM ABRANOWICZ
Working Every Inch
This space under the stairs is often a dead zone for storage. But with the right all-in-one desk and simple plank shelving, it's a beautiful home office.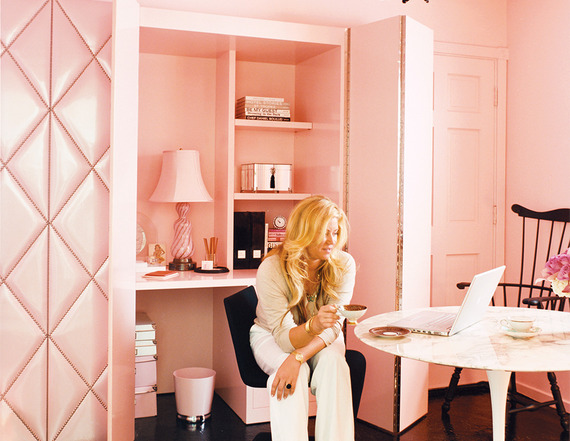 photography by MAX KIM-BEE
Disappearing Act
The refitted-closet office can be hidden away at the end of the workday. A modern table provides extra desk space and room to spread out.
Avant 48" Dining Table in White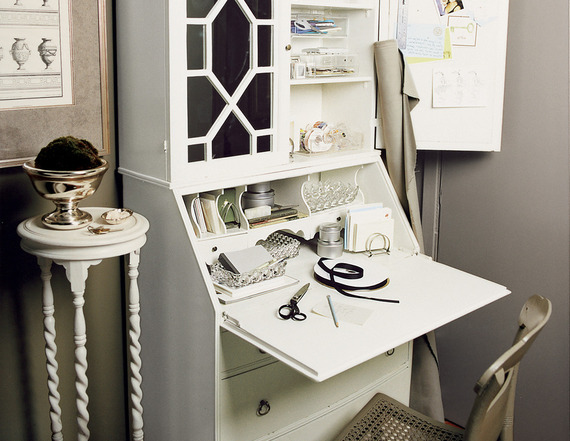 photography by MATT ALBIANI
Corner Office
No room for a desk? The smallest surface in the tiniest cranny can be your bill-paying, appointment scheduling, e-mail-writing command center. A slender, low-profile stool is accessible but out of the way.
MORE ON DOMINO.COM:
A 6,000 Square Foot Makeover You Won't Believe
29 Design Lessons BuzzFeed Learned From Us
Best Ice Cream Shops In America
5 Ways to Liven Up Your Hallways