Playful, colorful, and comfy. Little ones deserve stylish spaces, too.
A kid's bedroom is more than just for sleeping. It's where dreams unfold and daydreams come to life. It's the spot where imaginations run wild-and imaginary friends come out and play. Personalize this space with fun decorating details and unique touches. Take a peek.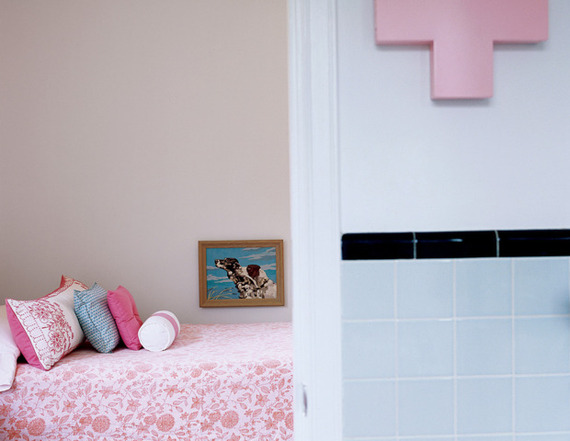 photography by MELANIE ACEVEDO
Pink is girly. Choose touches that punch up the palette like magenta and blue. Hang a piece of art or photo that speaks to their spirit.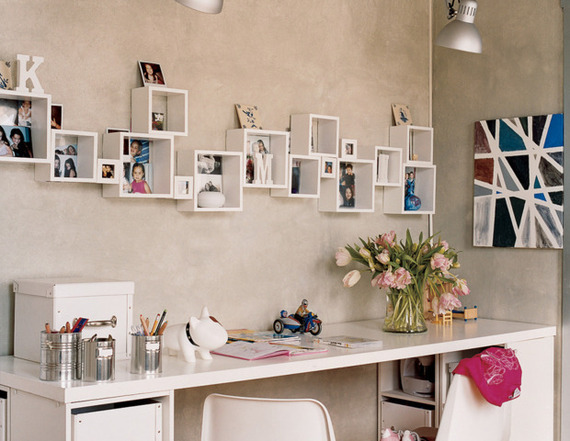 photography by MELANIE ACEVEDO
Personalize a bare wall with fun modular shelves, letters, and photos.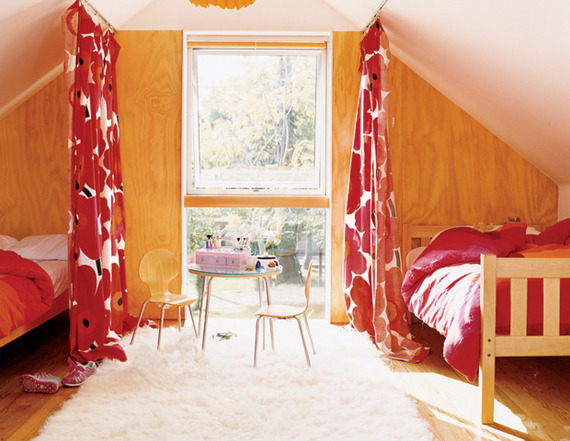 photography by JEREMY SAMUELSON
Sharing a bedroom just got a whole lot more fun. Keep the design and palette cosnsistent and have some fun with the decorative details. Hang punchy patterned curtains to give the kids their own personal space. Ah, there's something about being creative.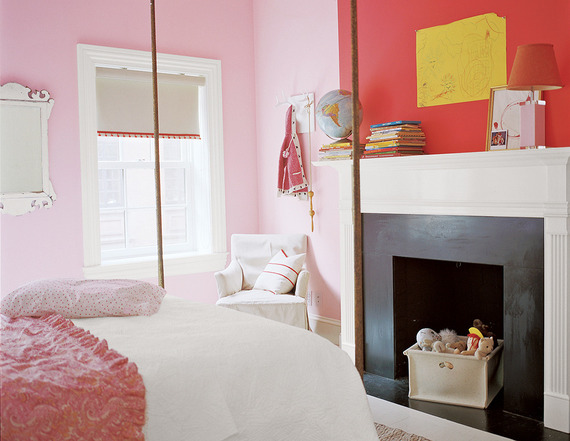 photography by PAUL COSTELLO
All pink space gets a punch of red for a cheerful and unexpected touch. Keep it from feeling random by sprinkling in red accents throughout on window treatment, pillows, and more.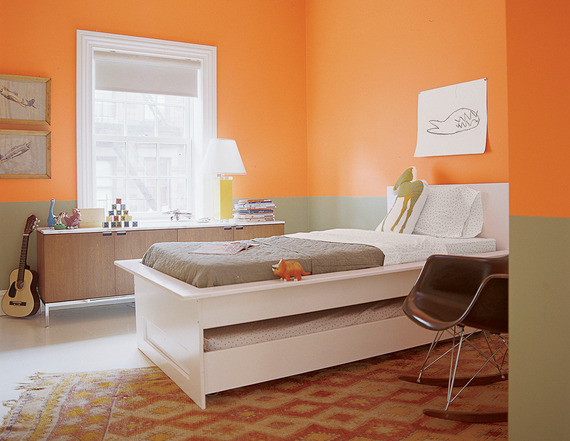 photography by PAUL COSTELLO
Think beyond the typical color palette. Tangerine pairs with khaki for a cool and modern setup.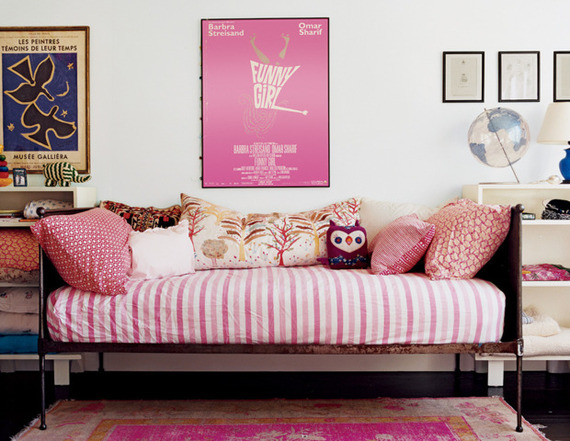 photography by COLIENA RENTMEESTER
Mix fun prints and patterns (stripes and polka dots) in vibrant magenta.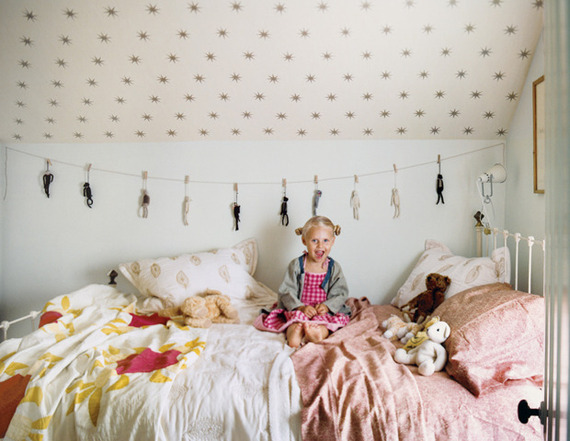 photography by LAURA RESEN
Make an impact on the ceiling with a cool and repetitive pattern.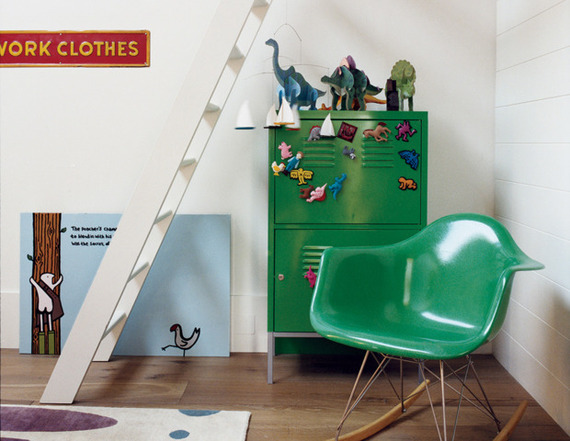 photography by JAMES WADDELL
Accents in emerald green give a neutral space a pop of color.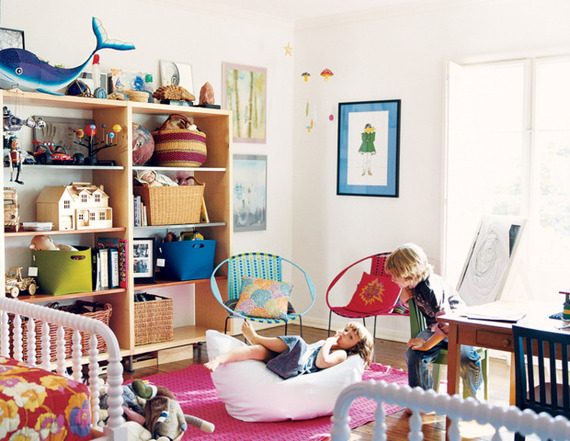 photography by Max Kim-Bee
Playroom makes for a fun and exciting hang-out zone. Bring in the bean bag chairs.
MORE ON DOMINO.COM:
Dramatic Guest Room Makeover
12 Best Ice Cream Shops In America
6 Tricks For Making A Small Space Feel Bigger
5 Ways To Liven Up Your Hallways