Meet Lia Kim Farnsworth-Williams, artist turned first grade teacher with a penchant for diet coke, pops of cadium red, and ballet flats.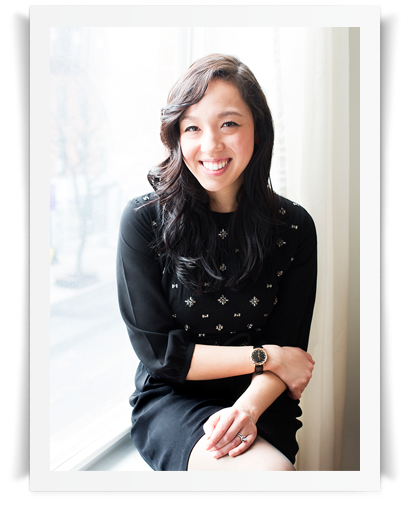 She currently resides in Fort Greene, Brooklyn with husband, Heath, and their sweet-as-honey yellow lab, Elliott. We took a peek inside her 750-square-foot apartment, for an inspiring look at living large in small spaces.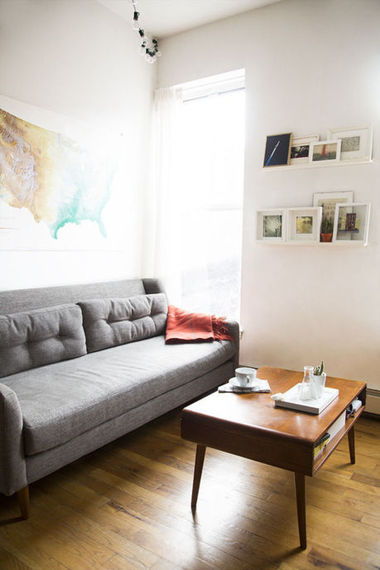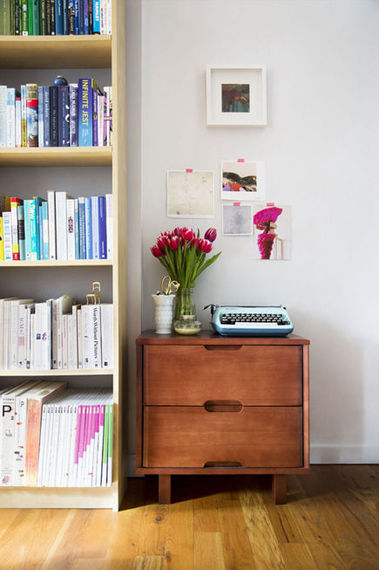 What inspires you?
I'm always invigorated by the change in seasons, it's a soothing and rhythmic invitation to reflect and reminisce, coupled with a much-needed refresh. I love buying a new notebook and filling it with the colors, images, and words that will set the tone for the coming months.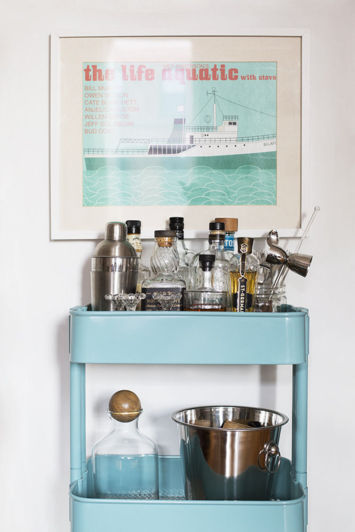 How does your home make you feel?
My home is a nurturing space, that's warm and encouraging, even utopic. When it feels clean, bright, and colorful, it becomes a sort of a nest for me.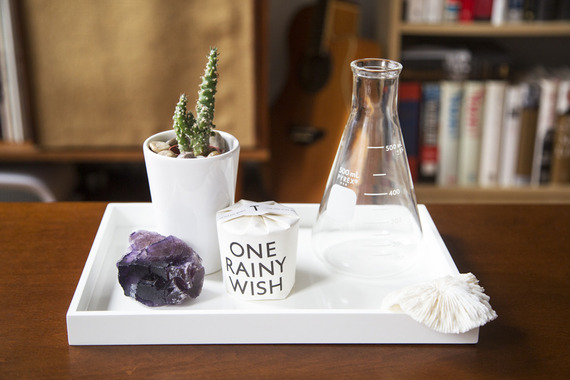 What is one thing every small space should have?
Lots of light! Light has a way of making a room and its belongings feel clean and vibrant.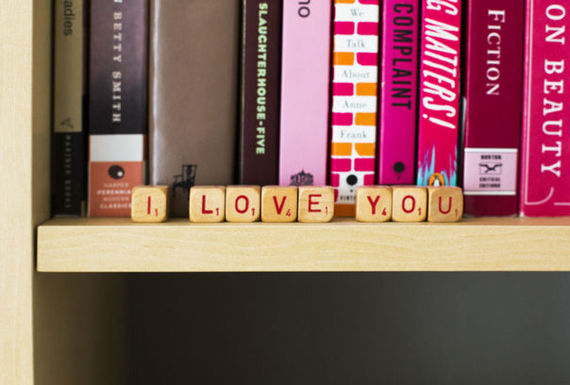 What is your most prized possession?
A beautiful violin from Germany, crafted in the early 1900s. It has such a deep and rich low register, I can't even imagine parting with it.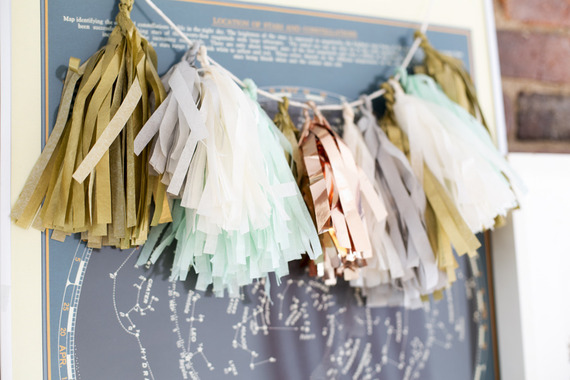 What is your favorite spot in your home?
I could live my entire life in my bed. Our bedroom is particularly cozy, with our low lying bed sandwiched just so between two walls. There is something so indulgently comforting about spending a lazy morning perched in a snug space with my pup.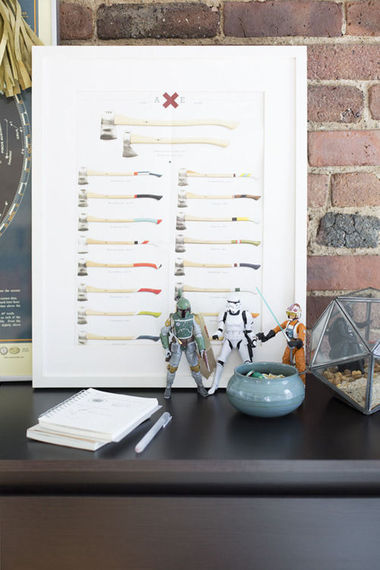 How do you decorate in a small space without compromising on style?
A lack of space certainly necessitates a more careful curation of the decor. A simple rearrangement of artwork or greenery can give an exhausted space a much-needed refresh.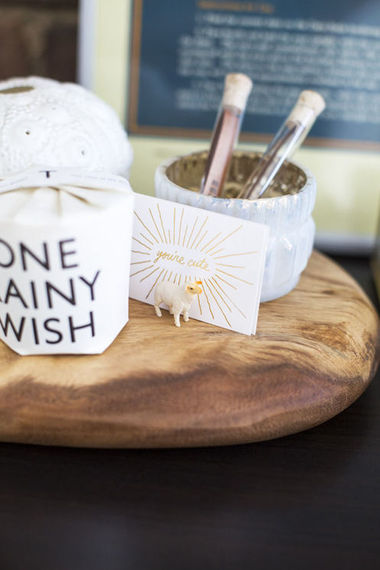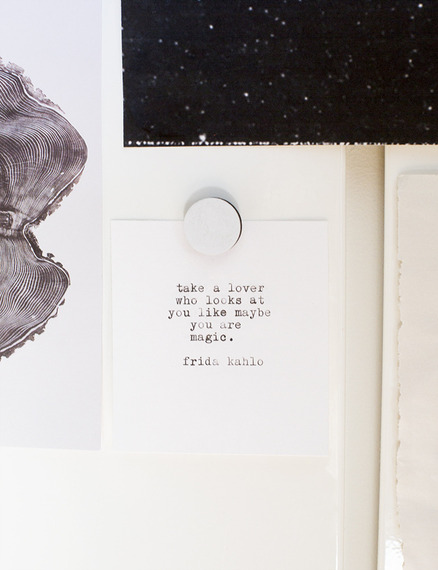 photographs by Michael Wiltbank
By Anna Kocharian
MORE ON DOMINO.COM:
Our Favorite Rooms From Pinterest
8 Tips To Maintaining Your Sanity During A Reno
Creative Ideas For An At-Home Bar
Feng Shui Tips For Spring With Dana Casey
Also on HuffPost:
PHOTO GALLERY
11 Ways To Make A Tiny Bedroom Feel Huge