Just in time for spring, domino market editor Elaina Sullivan revamps a fashionista's cluttered work space, injecting some practical personality.
For the past 10 years, Danielle Bufalini has been serving up some of the hottest trends across the globe as the style director for Daily Candy. The Ohio native has won a reputation for her fresh aesthetic and expertise regarding all things fashion, food, and beauty. With a daily work routine that involves scouting, writing, and overseeing the major content for the site as well as its popular city guides, Bufalini has little time to keep her desk as visually appealing as her fad forecasts. "I'm in and out of the office all day because of meetings and appointments," she says."My desk ends up looking like a drop-off station for my daily essentials instead of a stimulating place to work."
A Cluttered Workspace Before...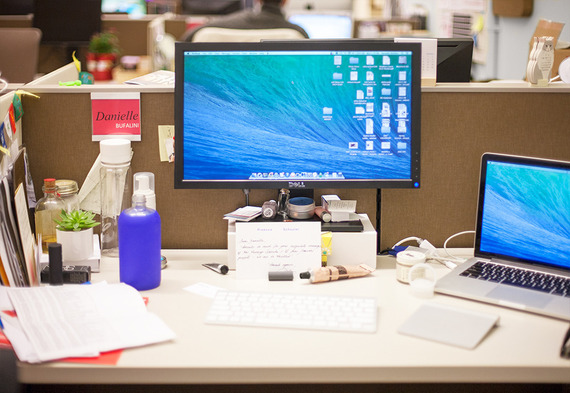 An Orderly Workspace After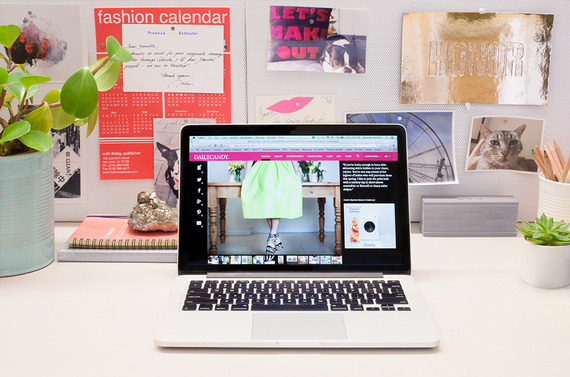 Enter domino market editor Elaina Sullivan, who has a penchant for creating organized spaces that don't forfeit style or personality. Sullivan started by installing a magnetic mood board for pinning helpful reminders as well as personal photos and images-and to keep morale positive during stressful workdays. To cut back desktop clutter, she filled one of Bufalini's deep drawers with colorful, acrylic storage boxes for an unexpectedly stylish vertical scheme. Then, she used sleek transparent organizers and bold accent pieces-such as Lucitefile holders and bright geometric trays-to keep the desktop tidy but personable. "Being at your desk should be inspiring," Sullivan explains. "I wanted to create an area that was full of charisma but manageable amid Danielle's chaotic schedule."
The end result is a clean start for the season, with a harmonious mix of occupational form and function. With the use of a few colorful trays, vibrant plants, and sleek storage boxes, Sullivan transformed the crowded hub into a chic nook ideal for sparking productivity. "It's a breath of fresh air!" Bufalini exclaimed upon first seeing hermade-over desk. "She's taken all these functional pieces and incorporated elements of my style that make the space both useful and beautiful."
Quick Tips to Give Your Office Space a Makeover:
Geometric trinket holders are as stylish as they are functional.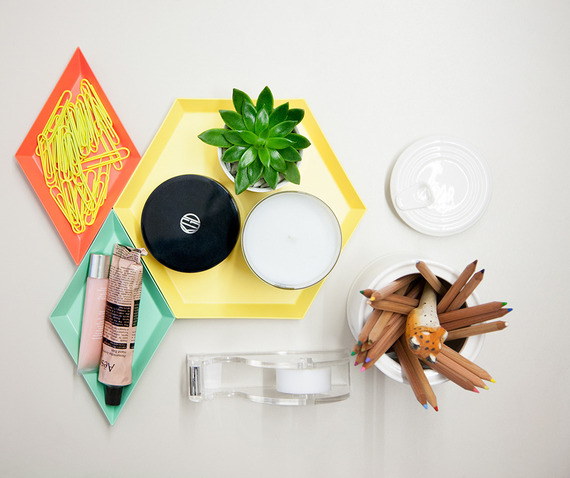 To keep deep drawers orderly, utilize smaller storage pieces.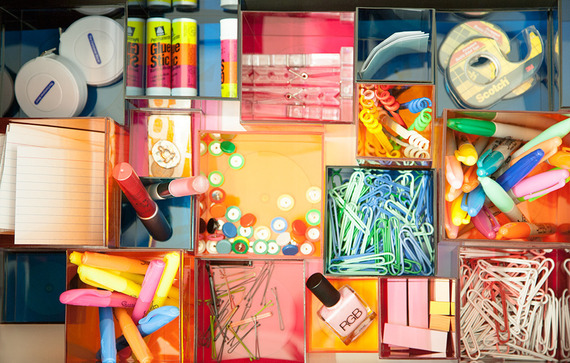 Plants-especially in bright vessels-breathe life into a work space.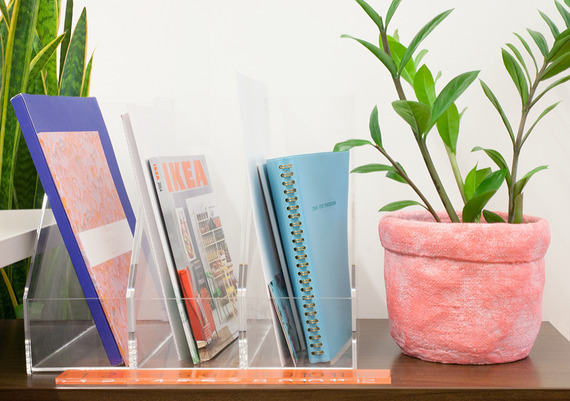 MORE FROM DOMINO.COM
29 Design Lessons Buzzfeed Learned from domino
ASAP How Style Me Pretty Abby Larson Got Over Her Color Phobia
7 Ways to Decorate With Color (A Beginner's Guide)
You Won't Believe This Is From Ikea