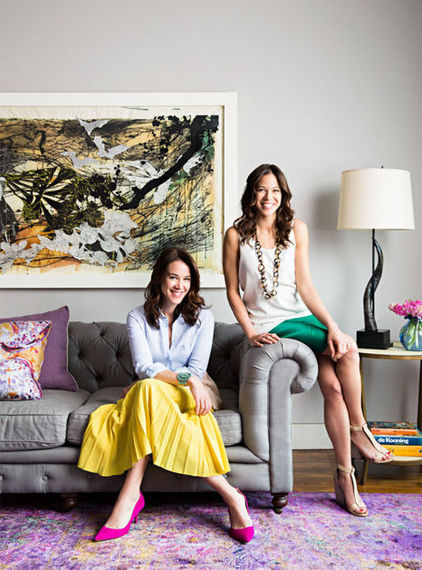 DOLORES SUAREZ AND CAROLINE GRANT OF DEKAR DESIGN
location:claudette | greenwich village, new york city
"We started out as decorative painters, so we're always trying to push the limits of what can be accomplished through illusion."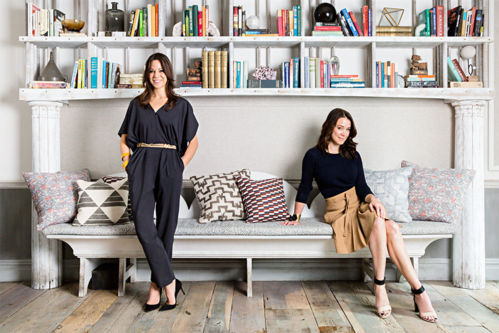 When we were first hired to decorate Claudette, for instance, it had an ornately carved ceiling that made the whole restaurant feel overly formal, so we added a thin layer of plaster to make that ceiling look like it had been up there forever. We also made ample use of ZAK+FOX textiles. Zak Profera's fabrics transcend history and geography, making you feel like you could be anywhere. We love it when a space has a mix of influences that you can't quite place. Because we like the 'unplaceable.'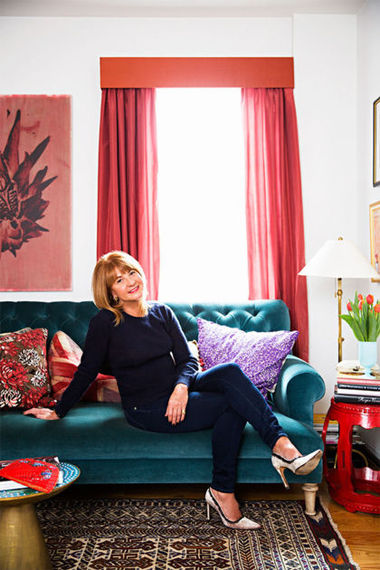 MILLY DE CABROL
location: her living room | west village, new york city
"I feel most at home in the West Village, where I moved a year ago. Since there are no high-rises surrounding my building, I can watch the sun rise and set from my living room."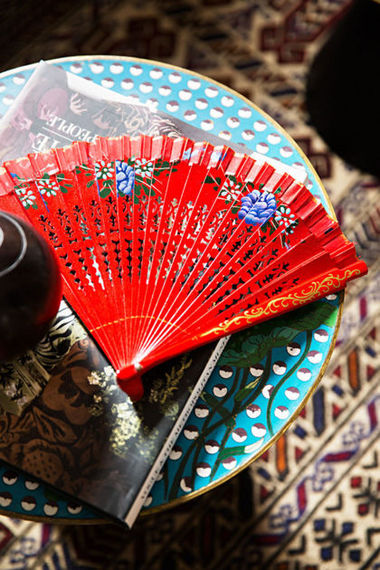 When decorating this apartment, the intention was to color it with warm memories from my life and from the interesting people with whom I surround myself. The time I spend here, reflecting on those experiences and on what I've learned from them, is what inspires me to design.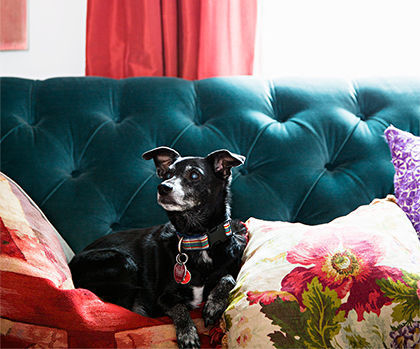 "Life is a work in progress." -- Milly de Cabrol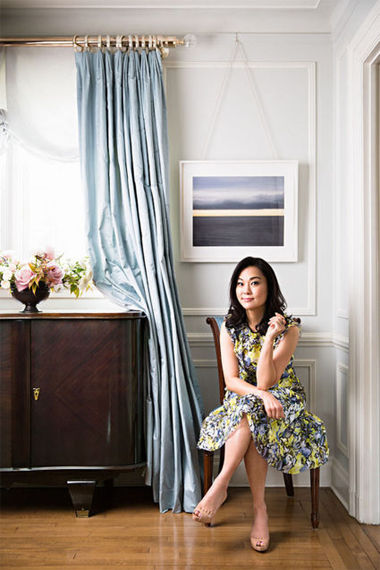 YOUNG HUH
location: her dining room | scarsdale, new york
"I always hope to achieve balance between the light and the heavy, the feminine and the masculine. I like the way my dining room's blue duchesse satin curtains soften its macassar ebony buffet."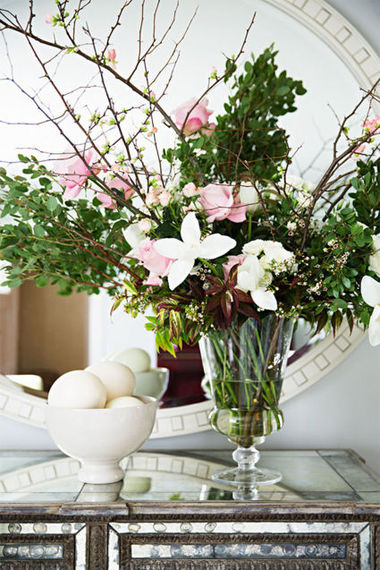 On the wall, there's a photograph by my friend John Hall of the ocean in Montauk right before a storm. At first glance, the photo appears to be an abstract painting, but it's actually a moment captured in time and space. That's a notion I'm fond of: the natural world alive and present within the private realm.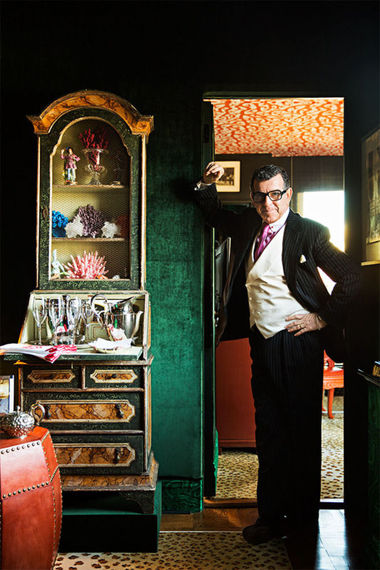 HUTTON WILKINSON
location: a client's living room | upper east side, new york city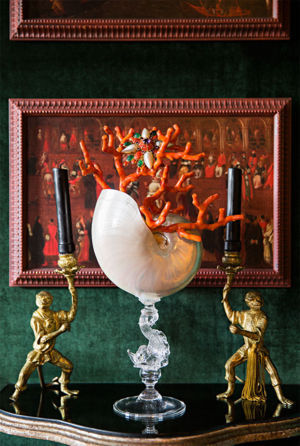 Uncomplicated rooms make me nervous. I like clear jewel colors: amethyst, emerald, ruby, peridot. And rich fabrics. And lots of gold. Why would anybody want to settle for nothing when they might have something fabulous? But keeping all of this pared down, now that's the trick, even if you do happen to have a more-is-more aesthetic. After all, there has to be a little open space, if only so that you can have room to set down your champagne.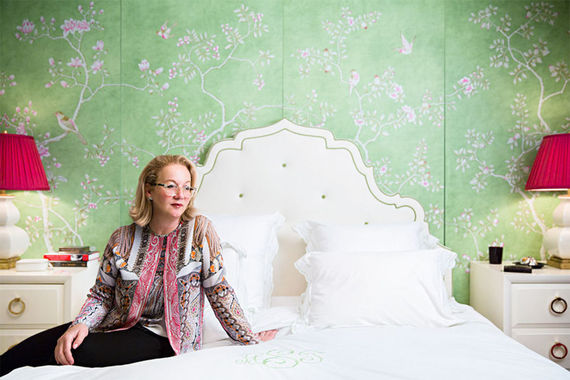 ALESSANDRA BRANCA
location: a client's bedroom | noho, new york city
What makes a space beautiful is the accumulated effort of the people involved in its creation. If it doesn't have courage or intimacy, it doesn't translate. This room is joyful because it represents the personalities, formal and warm, of the people who live here. The owner hired me to design this apartment as a wedding present for his bride, and his only request for the bedroom was that it wouldn't be pink or green. But when she became smitten with the colors of this wallpaper, the palette magically took over. And since he's just so in love with her, he began to love it too. And that's the point, to let their story show.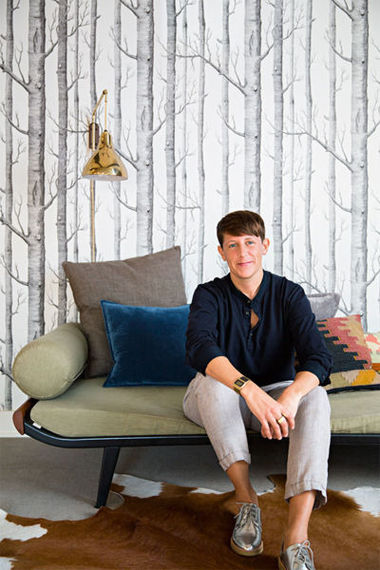 JENNY NORRIS
location: a client's library | old tappan, new jersey
The architecture of this house is just beautiful, angular, spacious, and flooded with light. So when we first began decorating its library, we were careful not to compromise that airy ambience, even though we wanted the room to feel masculine and vintage.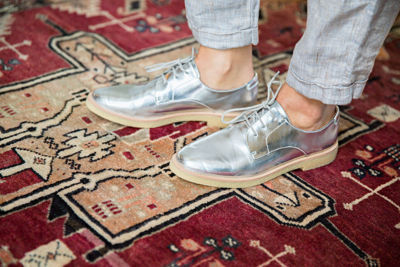 I think that by using textures and patterns that play into the home's organic appeal, we got it just right. As the light changes throughout the day, the room's character seems to change along with it. So dreamy.
Take a peek at Jenny's home here.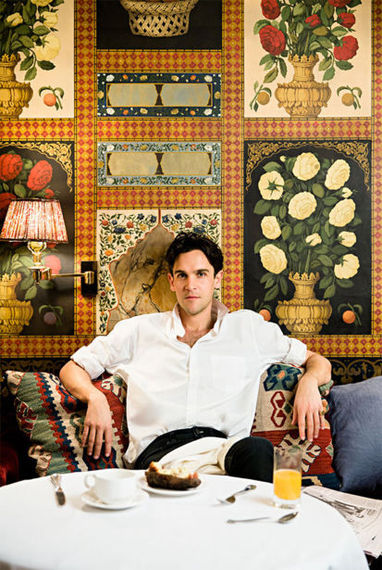 PATRICK MELE
location: the carlyle hotel | upper east side, new york city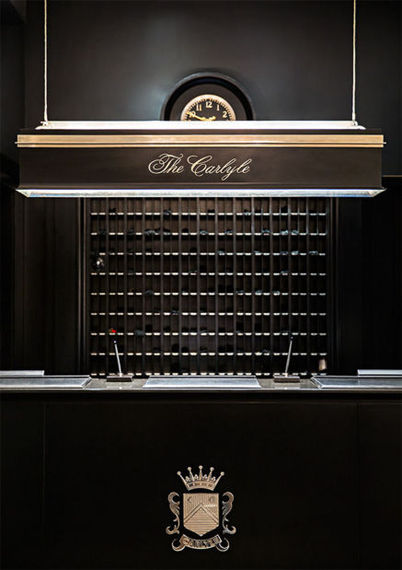 The magic that Renzo Mongiardino achieved in the Carlyle's gallery room is precisely what's missing from so many public spaces today -- a sense of fantasy, of decadence. It takes one away from the mundane, from the unforgiving rigidity of the city. That's what I aspire to create in all my own designs.
MORE ON DOMINO.COM:
Our Favorite Rooms From Pinterest
8 Tips To Maintaining Your Sanity During A Reno
Creative Ideas For An At-Home Bar
Favorite TV Homes By Decade