Banish those bare walls. Go from boring to unbelievable with a few creative tricks:
Hang Plates
The good china needn't stay behind the cabinet glass. Display plates or flea-market finds in a space where art would feel cramped, such as in the corner of a large kitchen or along a lengthy corridor. A casual assemblage of patterned and neutral plates delivers a visual bang that's homey. (For this project, pick up special wire hangers from the local hardware store.)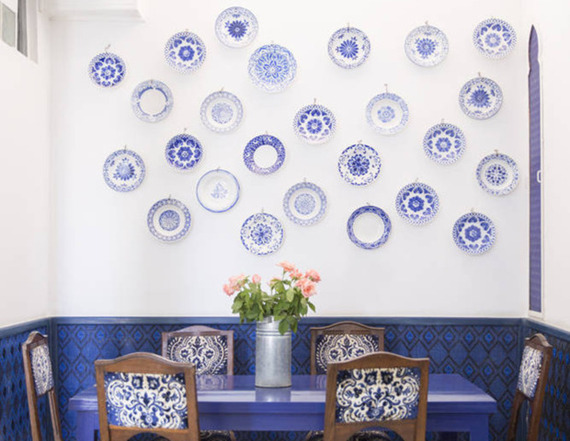 Create a Gallery
Let your wall express yourself. There are no rules saying everything needs the same frame or, better yet, that everything needs to be framed. Choose art, prints, and photos that tell a story about people, places, or things in your life. If you're hanging a grouping of art, maintaining two inches or more between frames on all sides is a good rule of thumb.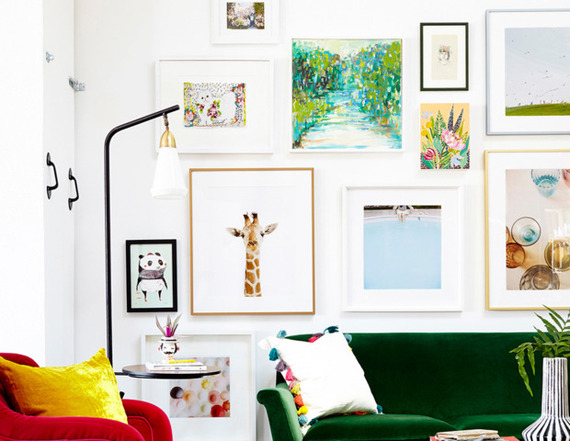 Transform a Stairway
When it comes to hanging art, we often need to force ourselves to think beyond the living room wall. Other spaces, such as along a stairwell, are often overlooked and can be truly captivating. Before hanging anything, arrange the art flat on the floor in front of the wall and experiment with placement.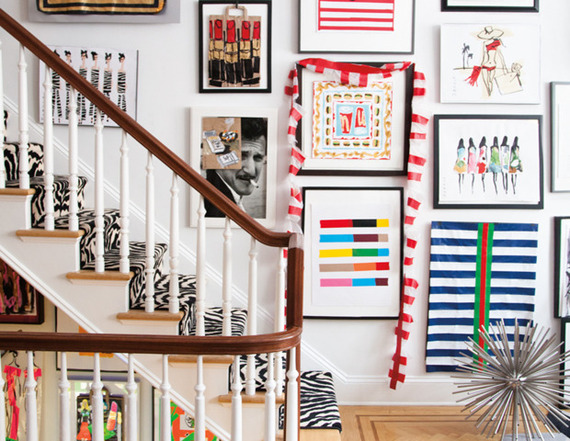 Hang a Grid
Tell a story on the wall with polaroids of friends, family, and vacations. Attach them with double-sided tape above a fireplace or other focal point.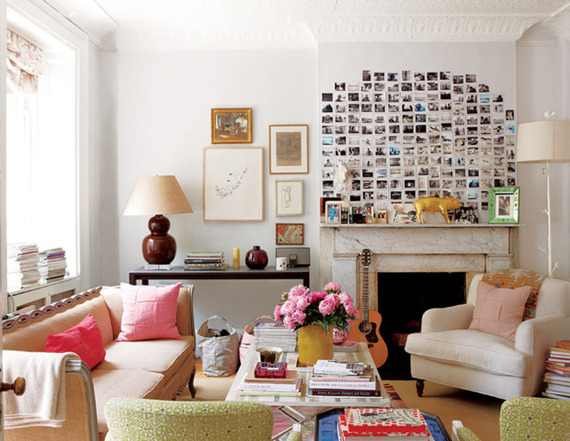 Balance It Out
When decorating a wall with furniture, set the bottom of the picture six to eight inches above the sofa. Add some supportive decorative touches on both sides to pull the look together.
Reinvent a Corner
Yes, you have the power to personalize any nook or corner. Bare white walls should have a chance to inspire you, too. Choose a grouping of inspiring prints that work together. Mixing up shapes and sizes adds visual interest to the space.