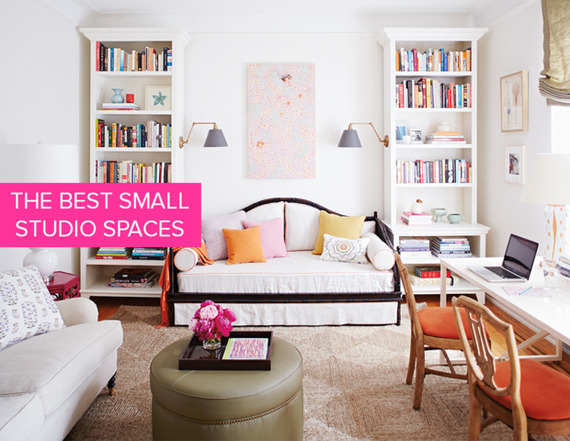 photography by BRITTANY AMBRIDGE
keep it simple
Start with a neutral color scheme and add in bright pops of color. For furniture, choose practical pieces with multiple points of functionality.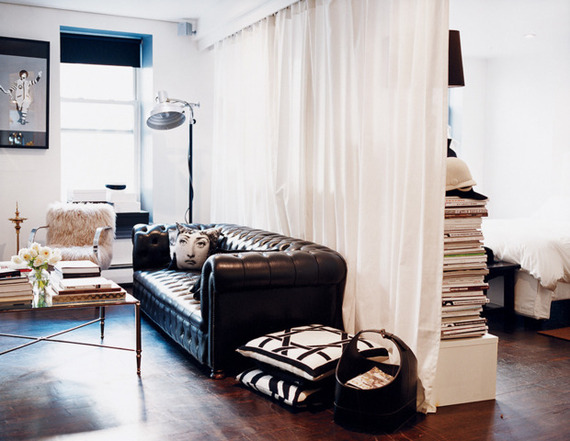 photography by DAVID BLACK (DAVID BLACK PHOTOGRAPHY)
divide it up
An flowy drape in a basic tone permits a flood of natural light while maintaining a simply chic aesthetic.
How to decorate while keeping form and function in mind.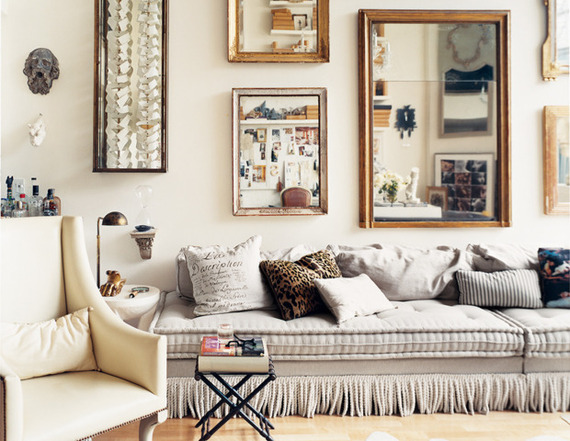 photography by WILLIAM ABRANOWICZ
work the walls
Create a visually enhanced space by opting for a gallery wall of mirrors in lieu of art.
Bonus points for an eclectic collection of vintage finds!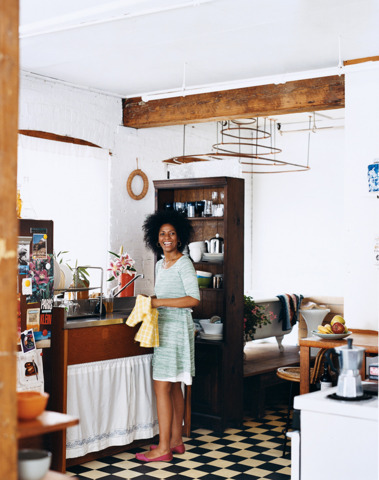 photography by ISAGER DITTE
make a "wall"
Back-to-back shelving provides the perfect barrier between conjoined areas, with the added bonus of additional shelf space!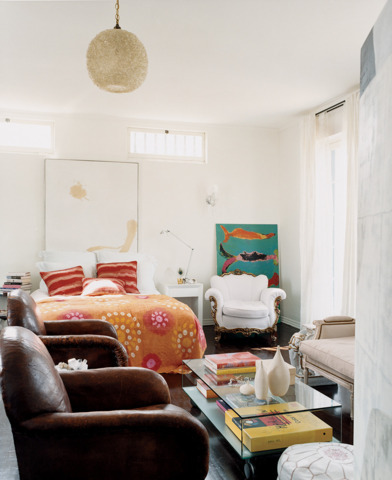 photography by MELANIE ACEVEDO
color code
Skip the wall paint and fill your space with color in the form of decor. Designate the most vibrant shade to the room's focal point, with a subtle flow of hues transitioning throughout the rest of the space.

photography by DOUGLAS FRIEDMAN
change things up
When working with limited square footage, it can be tempting to exile the bed to a corner of the room. Experiment with unconventional arrangements and you just might be surprised with the outcome!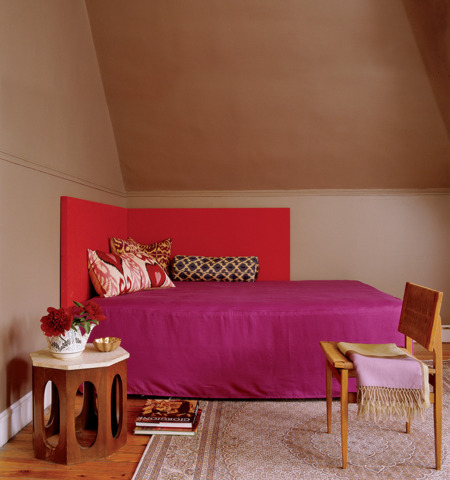 photography by SIMON UPTON
blur the lines
When your living room, kitchen, and bedroom are all in one, this clever color-blocking makes for the best divider.
How to layer with color and patterns.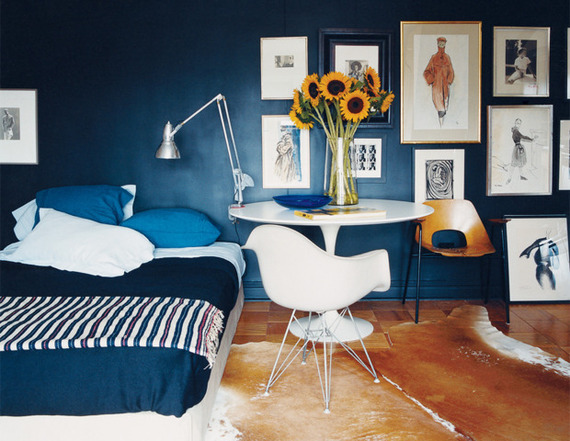 photography by SIMON UPTON
go dark and moody
Blues rule in this cozy space, where a vibrant wall color is all you'll need.
MORE ON DOMINO.COM
Budget-Friendly Bathroom Redo
Before-And-After: The Ultimate Family Room Makeover
How To Decorate With House Plants