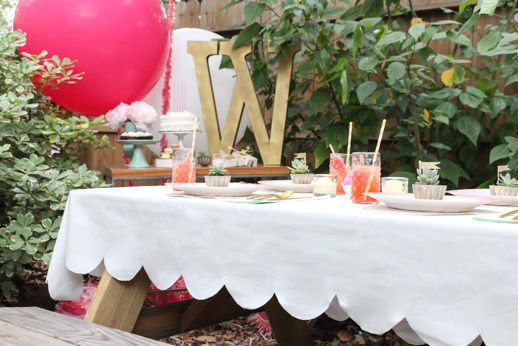 photography by SUGAR&CLOTH
when... the tablecloth is stained
Turn to a drop cloth (or a curtain panel) for last-minute decor. Scalloped details instantly transform an ordinary piece of linen into a simply elegant table cover.
Get Sugar & Cloth's how-tos here.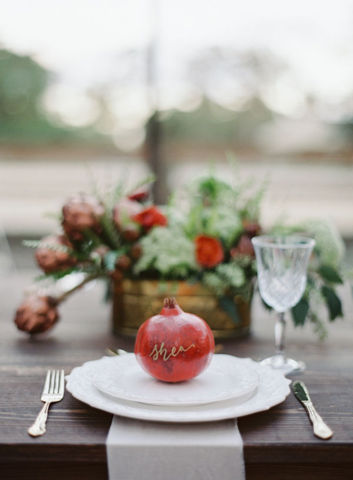 photography by RUFFLED BLOG
when... you've run out of place cards
Jot down the names of guests on edible goodies with removable exteriors.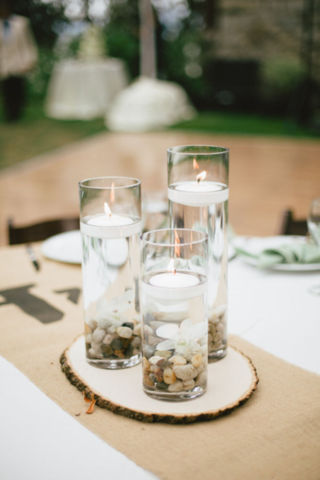 photography by MEMOIRE STUDIO
when... you can't find the candleholders
Floating tealights make for the best centerpieces, lending an intimate touch to the space.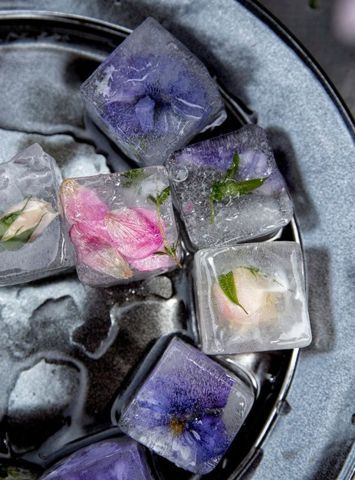 photography by CHIA CHONG/SALTED & STYLED
when... you're out of mixers
Signature drink? Oh, right. That's what we forgot. Use frozen fruit or edible florals, in lieu of ice cubes, for a colorful twist.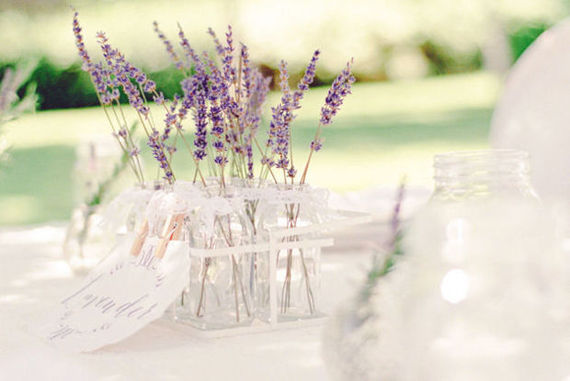 photography by CLAIRE GRAHAM
when... you forgot to pick up the flowers
Take a more simple approach. A cluster of garden herbs lend a rustic (and equally fragrant!) touch to the table.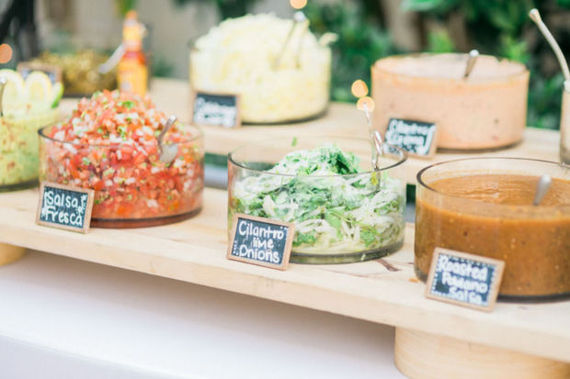 photography by HONEY HONEY PHOTOGRAPHY
when...your bowls aren't big enough
Shallow vases can hold a slew of toppings for an impromptu condiment bar.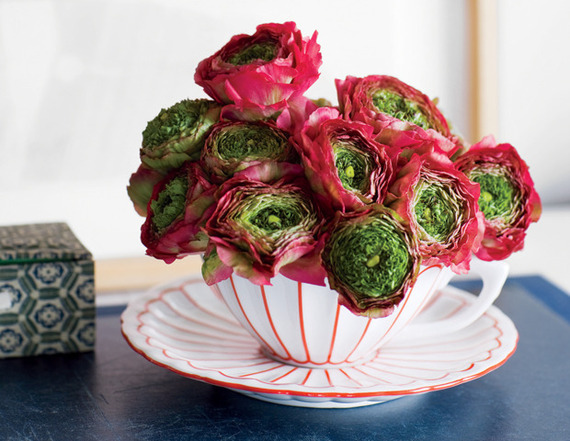 photography by LESLEY UNRUH
when... you can't find a vase
A delicate teacup is the perfect alternative.
Find more 5-minute centerpiece ideas here.
MORE ON DOMINO.COM:
How To Design The Perfect Playroom
Home Office Ideas For Tiny Spaces
Amazing Window Makeover
5 Big Ideas For An Amazing Bathroom Remodel