You can tell a lot about a person by the way they style their shelves.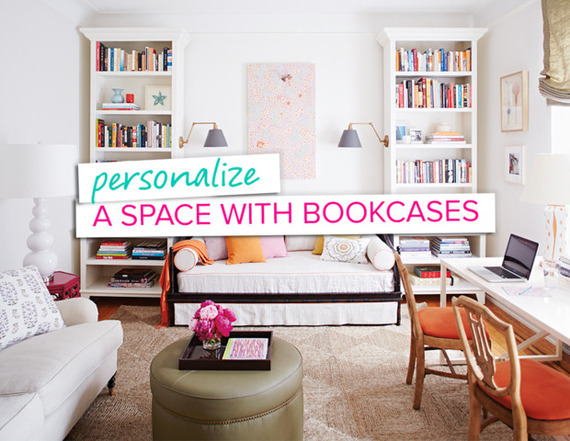 photography by BRITTANY AMBRIDGE
It's more than just a place to plop books and frames, bookshelves reveal a lot about who we are. And what we want the world (okay, or our company) to know about ourselves.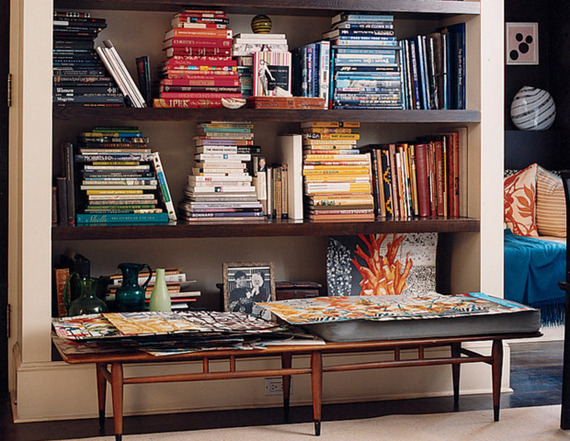 photography by FRANCOIS DISCHINGER
Not all books need to be standing up. Stacking is an intentional move. Stacking by color is a powerful styling move.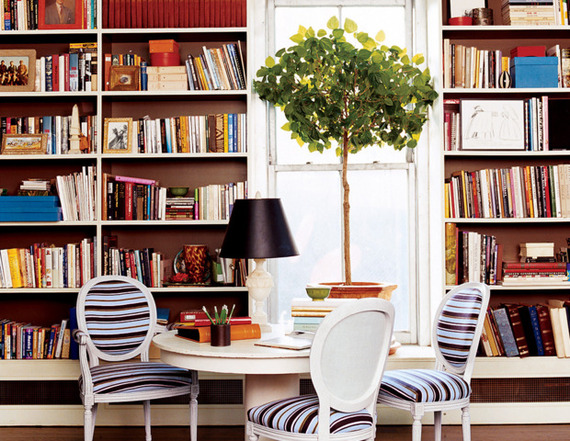 photography by PAUL COSTELLO
Bookcases can make lovely backdrops. When you start arranging, think about each nook as a its own story. You'll be amazed how they come together to create a big picture.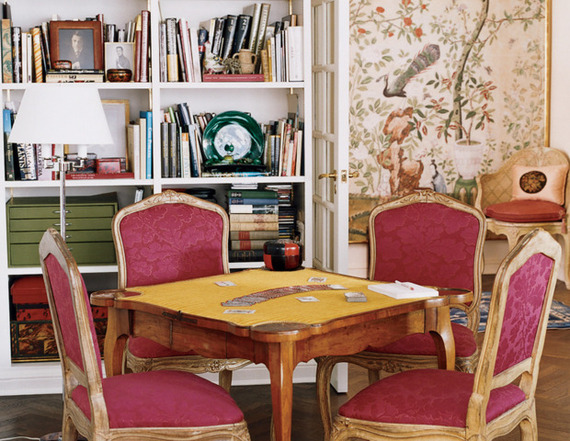 photography by ANNIE SCHLECHTER
Shelves can house books, knick knacks, and frames in any room of the home. Even the formal dining room. It's not just about looking neat, it's about putting a little piece of yourself on display. It's your home after all.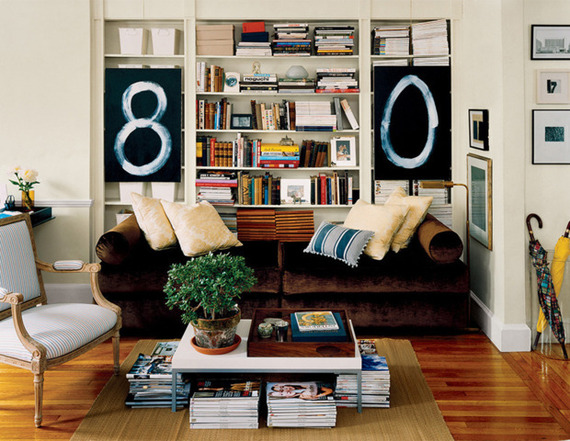 photography by DOUGLAS FRIEDMAN
In our decorating eyes, the bookshelf is a focal point contender. If your case has three sections, make the middle the spot for your favorite tomes. The sides balance it out by having similar storage spots: one for containers, the other for magazines.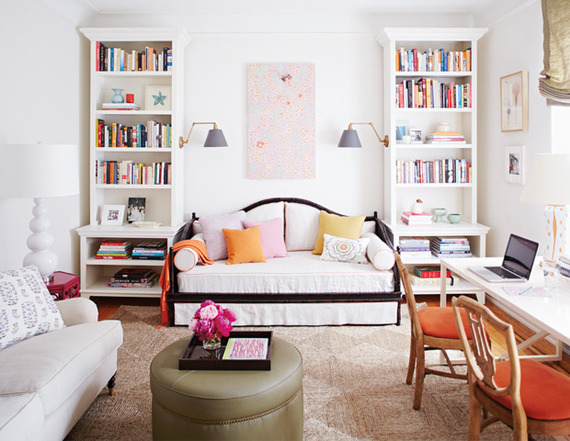 photography by BRITTANY AMBRIDGE
They needn't be built-ins to be powerful decorating staples. Balance a day bed with two bookcases that hold frames, titles, and vases.
MORE ON DOMINO.COM:

Great Gifts for Men
How to Make the Most of a Small Space
A Small Space Explodes with Color
5 Ways to Liven Up Your Hallways