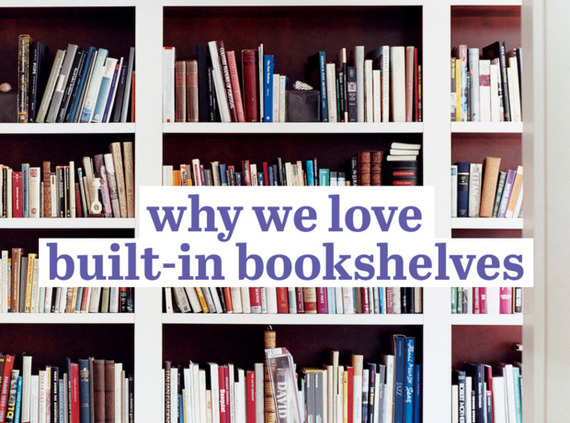 Whether it's a wall filled with books or a hidden case of first editions, built-in shelves are the latest must-haves in any living space.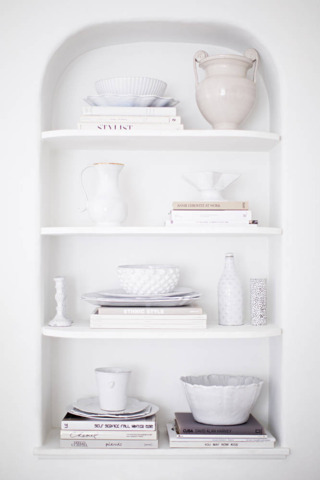 photography by BRITTANY AMBRIDGE
A simple space carved into the wall complements the modern simplicity of the decor's aesthetic.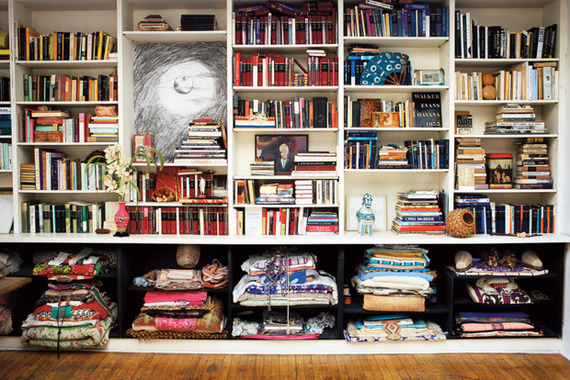 photography by ARTHUR ELGORT
Avoid a cluttered feel by creating balance within the decor. Books paired with a small selection of prints and intriguing artifacts cleverly disguise the potentially storage-esque qualities of a space.

photography by SIMON WATSON
A shelf that grows with you. Take full advantage of the ample wall space.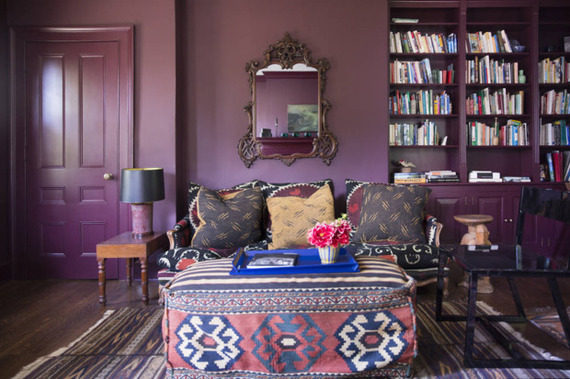 photography by BRITTANY AMBRIDGE
A bold wall color can limit the number of contrasting elements in a room. A built-in shelf effortlessly blends in, providing a subtle yet structured support.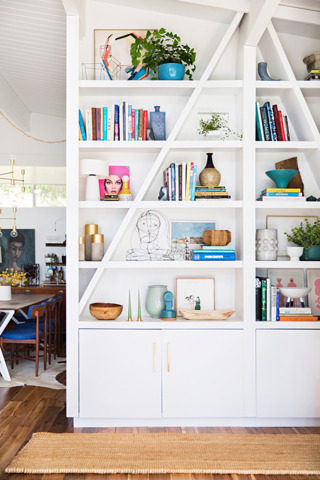 photography by BRITTANY AMBRIDGE
Forget straightedge details and uniform dimensions. Abstract panels allow for a more curated feel, elevating even the most simple of displays.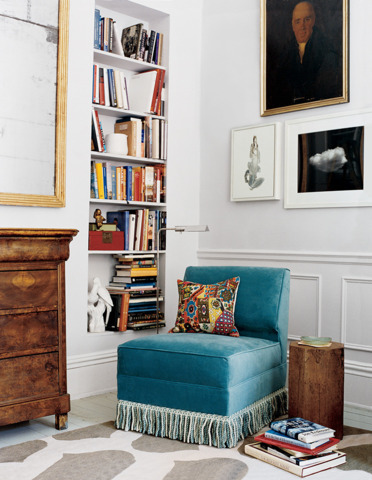 photography by CARTER BERG
No reading nook is complete without a built-in bookcase carrying a selection of your favorite titles.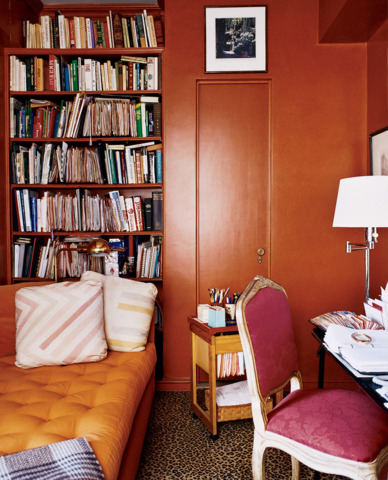 photography by ANNIE SCHLECHTER
When it comes to small spaces, bulky free-standing shelves rarely take precendence in terms of real estate.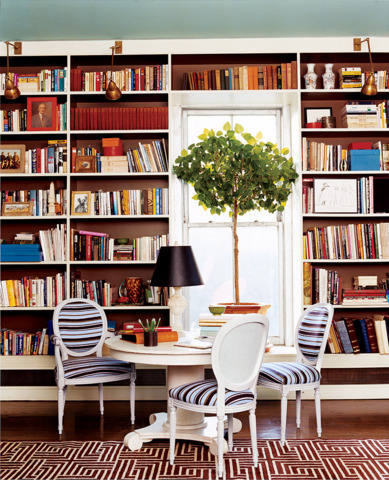 photography by PAUL COSTELLO
Set the scene with a floor-to-ceiling installment. Who doesn't love the idea of a wall filled with books?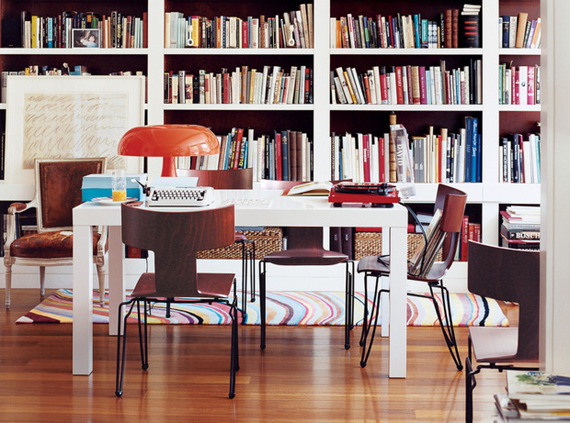 photography by JAMES MERRELL
Create a contrast with dualing tones against the backdrop of the shelf and the outline of the exterior.
MORE ON DOMINO.COM
How To Decorate With House Plants
How To Make Open Shelving Work For You
Why You Should Be Decorating With Bright Colors
8 Rental Kitchen Woes