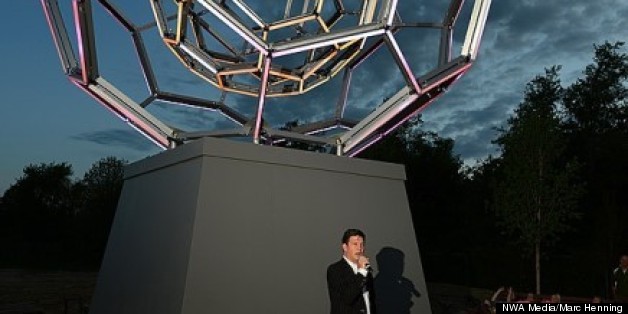 When artist Leo Villareal's Buckyball was installed last week at Crystal Bridges, Leo and I sat down to talk about what inspired the work, his use of light as a medium for art making, and what's next for this talented artist. Last week, I shared the first part of our conversation; listen in for part 2 of our talk.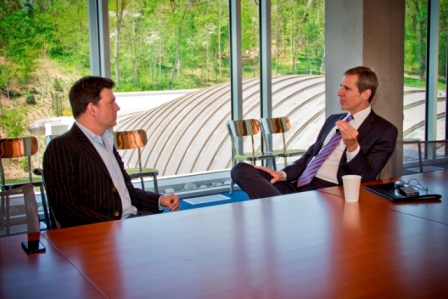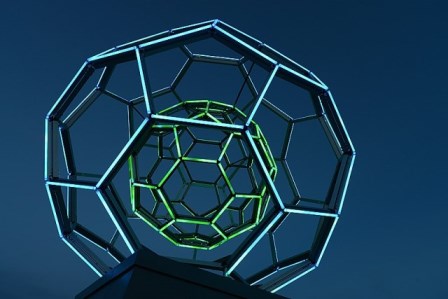 Artist Leo Villareal: "One of the great things here at Crystal Bridges is how dark it is (at the installation location). The lack of ambient light is really exciting because it means that I can play it at a much lower range... my dynamic range is much higher in the park in the middle of Manhattan..."

Don Bacigalupi: "You have to talk loudly in New York to be heard."

Leo Villareal: "Exactly. It needs to read a certain way, so it had to be a certain level. You know, fine tuning the pieces is important to me, so I've been making adjustments and doing things that (involve) responding to where it is now, and it's great to have that opportunity."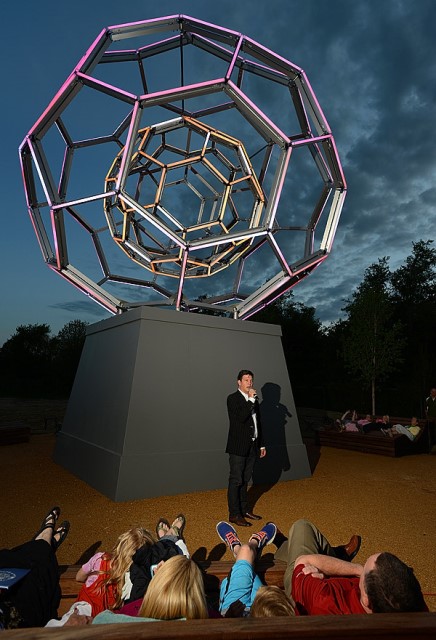 Images of Buckyball at Crystal Bridges via NWA Media/Marc Henning
Take a look at Buckyball's debut at Crystal Bridges.
(Buckyball comes to Crystal Bridges thanks to a loan arrangement with the Madison Square Park Conservancy, New York; Gering & López Gallery, New York; and artist Leo Villareal )