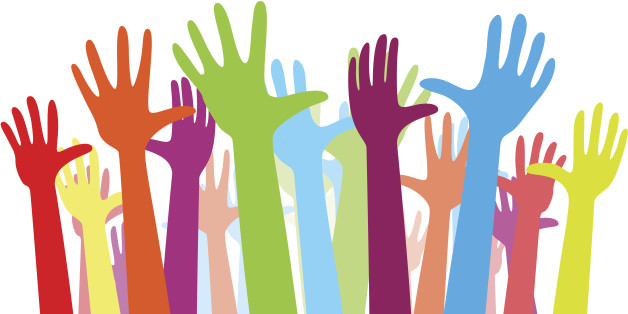 Black lives matter. Despite what we're seeing in media headlines, the actions of our courts and legal system and police departments everywhere -- black lives matter and black stories help shed light on history of race in America and beyond.
Stories and storytelling is one of the strongest ways to share diverse narratives within our communities and beyond. Next week, the National Black Programming Consortium (NBPC) will kick-off its annual appeal to create a fund to support black stories and black filmmakers. We know that there are stories out there that need the support of this 35-year-old organization. We know that people need to feel there are ways to share positive, educational, important stories about the lives and history of African Americans and Africans.
Hours after the Ferguson announcement, I sat writing this post, sleepless and dazed by the grand jury decision not to indict Officer Darren Wilson. Despite my feelings of frustration, hopelessness, pain and anger, I believe with all my heart that I'm meant to be working with
NBPC
right here, right now. To help ensure that the story of what happened to Michael Brown, and has happened to thousands of others, no longer is reduced to sensational headlines and sound bites. And, that our community can find the empathy and desire to understand the impact this has had on our society as a whole and what's next, after Ferguson. And, after the dust settles we can do more than a Facebook post that reads:
"Well, I'm not surprised."
It still surprises me -- every. single. time. -- that media headlines and images flooding our television and computer screens are so sensational and unbalanced. Rather than a balanced display of images -- painful and angry -- we see constant barrage of the destruction from rioting. There is more happening in Ferguson and beyond than what our mainstream media would have us believe. Here's my hope, this trend of unarmed black men and boys being gunned down in our streets, neighborhoods, and stairwells (ie. Brooklyn #Pinkhouses) ends. That Americans start to take note of what is happening and do all that they can to make it stop. That all Americans, not just African Americans, take the time to break down what is happening and can find empathy rather than bigotry. While many of us sat in disbelief at the results of the Grand Jury in Ferguson this week; others sat, satisfied in their belief that justice has been served. They believe that Michael Brown committed a "crime" and got what he "deserved" and the riots that happened in Ferguson, Oakland and other parts of the country have set the black race back by decades. African American rights have been set back, of that, I'm sure, but it's not because of rioting. I find that particular criticism about rioting setting back a race particularly scary and confusing. Especially as my mind flickers back to memories of white sports fans rioting after major professional and college sports teams wins/losses, think San Francisco, Boston, and Vancouver to name just a few. In their statement, Michael Brown's parents ask:
Join with us in our campaign to ensure that every police officer working the streets in this country wears a body camera. We respectfully ask that you please keep your protests peaceful. Answering violence with violence is not the appropriate reaction. Let's not just make noise, let's make a difference.

After the George Zimmerman verdict came, through my heart flat-lined. At that time, I'll be honest -- I believed justice would prevail. When it didn't and George Zimmerman went free I hoped things would change. I saw the confusion and anger expressed by so many and thought we can get through this and perhaps we'll be stronger as we realize just how fragile race relations are in America in 2014. I realize today, I did nothing after Trayvon Martin was killed to educate myself on what's been happening and the clear breakdown in our legal system across the country. It all felt too big and like many I thought, "What can one person really do anyway?"

But this week, after the Grand Jury decision not to indict Darren Wilson, I'm feeling more focused and motivated to take action. I believe that even one individual can make a difference. I've studied and worked in the communications field for 20 years and understand the power, positive and negative, of media. I've watched people moved to tears by the power of film and documentaries. In 2012, I was at a Sundance Film Festival screening, when an audience gave Sam Pollard and Slavery by Another Name a 5 minute standing ovation.
The morning after the Ferguson Grand Jury reached its decision, despite only a few hours of sleep, it helped waking up knowing I was heading to Harlem to help launch NBPC's Annual Appeal. It helps knowing NBPC's work has inspired and helped hundreds of black filmmakers to share their stories with the world. And, thus, has helped millions to better understand the complexity of race relations over the centuries. I believe the more we can empower these diverse voices, the closer we'll come to equality for all in our amazing country. Will this time in its history be a blemish looked back on with sadness? Indeed. But, I believe we can change. Because, black lives matter, black stories matter, and being black should not be a death sentence.
--
Donna Hardwick runs On and On Marketing & Communications a boutique agency specializing in social issue campaigns. One of her clients is the National Black Programming Consortium.