We've nearly made it to the end of our journey. My toddler and I have been following the grey whale migration up the west coast of the Americas. I pieced the journey together using public transport, on a tight budget and tight schedule. We've been travelling by train, bus, boat and taking a few plane rides when we had no other option.
In March we were in Baja, in Mexico. There, some whales were so friendly that they came right up to our little skiffs. We were able to touch them and even kiss them on the nose.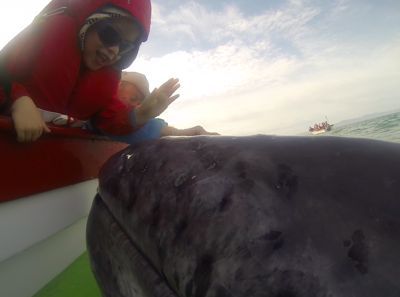 We came up through Los Angeles, Monterey Bay, Depot Bay in Oregon, the San Juan Islands, past Vancouver Island and through the Inside Passage to Alaska. We then continued north, up to Point Barrow at the very top of the US.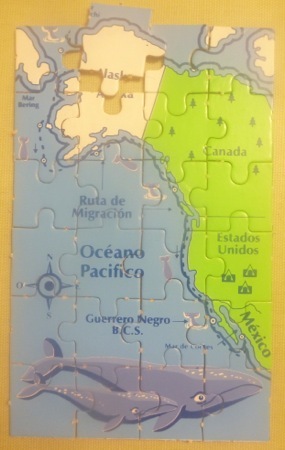 In Barrow, I heard how the grey whales had helped forge alliances between Yupik Eskimos in Russia and Inupiat Eskimos in the US.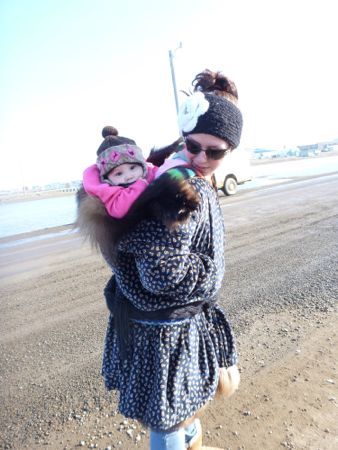 A close look at the map helps explain how. Both communities depend on hunting marine mammals, including whales, for survival and these cultural bonds are stronger than differences in nationality and location.
The grey whales migrate through the Bering Strait and some go as far north as Point Barrow, Alaska. A few will make it all the way east from there to the Beaufort Sea, perhaps as far east as Canada. Others will cross the Chukchi Sea going northwest into the Siberian Sea.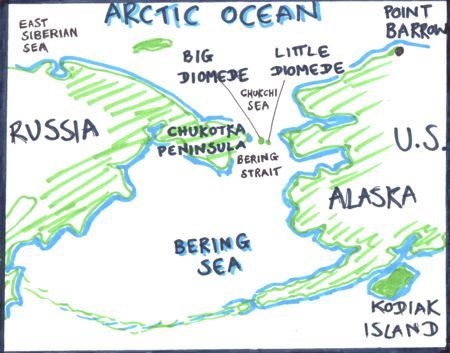 In the middle of the Bering Strait there are two islands, the Diomedes. One is Russian and the other American.
Before the collapse of the Soviet Union, American Inupiat Eskimos from the Diomedes were able to visit Yupik Eskimos in Chukotka and deliver supplies. The authorities did not stop them because their sealskin umiaks did not show up on the radar, and because Soviet officials could not tell them apart in their furs.
It's inspiring to hear how the whales have bridged international relationships and thrilling that they are now here in their Alaskan feeding grounds, having travelled all the way from Mexico.
Problem is, we haven't actually seen any grey whales since Baja. We've somehow managed to miss them at every single stop since.
Some places they just didn't show up that day, and one time the sea was too rough for us to go out on the water looking for them. I'm desperate to show my son that the mother and baby whale pairs have travelled all the way up here too, and to see them for myself.
Leaving Barrow, there's one more stop on our journey, Kodiak Island. We're backtracking a little on the migration route, the ferries are infrequent and this was the only way we could fit it in.
Kodiak here we come. Last stop. Last chance.