Having a Bad Day? The U.S. Military certainly is having a very bad day.
It is reeling from a spate of very public and embarrassing sexual assault and harassment incidents -- the latest one Tuesday -- in addition to the thousands that apparently go unnoticed or unreported.
Of course this is a shameful stain on our military.
Of course this is deplorable and inexcusable and the military must clean up its act.
And of course I hope that -- admitting that such incidents reflect badly on the military as a whole -- most people will understand that an overwhelming majority of our troops and veterans are decent, dedicated professional men and women who would make -- and have made -- whatever sacrifice is required of them to serve and defend our country.
One such group of military men and women who have already made those sacrifices are the 200-plus athletes presently participating in the 2013 Warrior Games in Colorado Springs.
Among these athletes are amputees, cancer survivors, partially paralyzed men and women and those recovering from traumatic brain injuries and post-traumatic stress that they incurred during our most recent wars.
They are competing in the fourth Warrior Games, a joint endeavor between the U.S. Olympic Committee and the U.S. Department of Defense created to "highlight the role of adaptive or disabled sports in the recovery of wounded, injured and ill soldiers."
During the opening ceremonies of the 2013 Warrior Games, Navy Adm. James A. Winnefeld Jr., Vice Chairman of the Joint Chiefs of Staff, said:
You warriors are here because of your willingness to overcome great challenges, the challenges of illness and injury, both seen and unseen, coupled with the challenges that any superior athlete must overcome in achieving greatness...Your heroism and determination are an inspiration. Whenever I'm having a bad day or I'm facing a seemingly insurmountable challenge, I just think of you, and my day becomes a very nice day.
I hope that, as we condemn and recoil at the almost daily stream of damning sexual misconduct news, we also keep in mind these "other" active duty military and veterans who "have been through the wringer" for the rest of us.
As the admiral suggests, if you are "having a bad day," please take a look at the following images for some inspiration and for some perspective.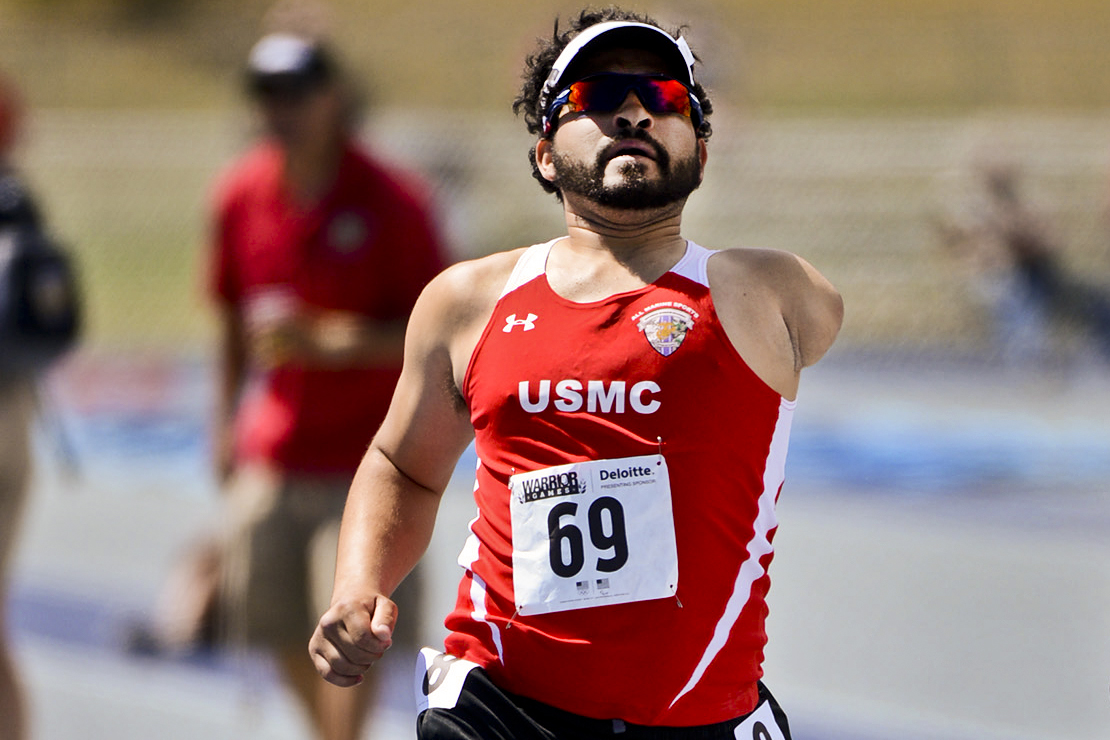 Marine Corps veteran Cpl. Manual Jimenez wins the men's 1500 upper body amps and limb disjunction race during the 2013 Warrior Games track and field competition in Colorado Springs, Colo., May 14, 2013. Photo DOD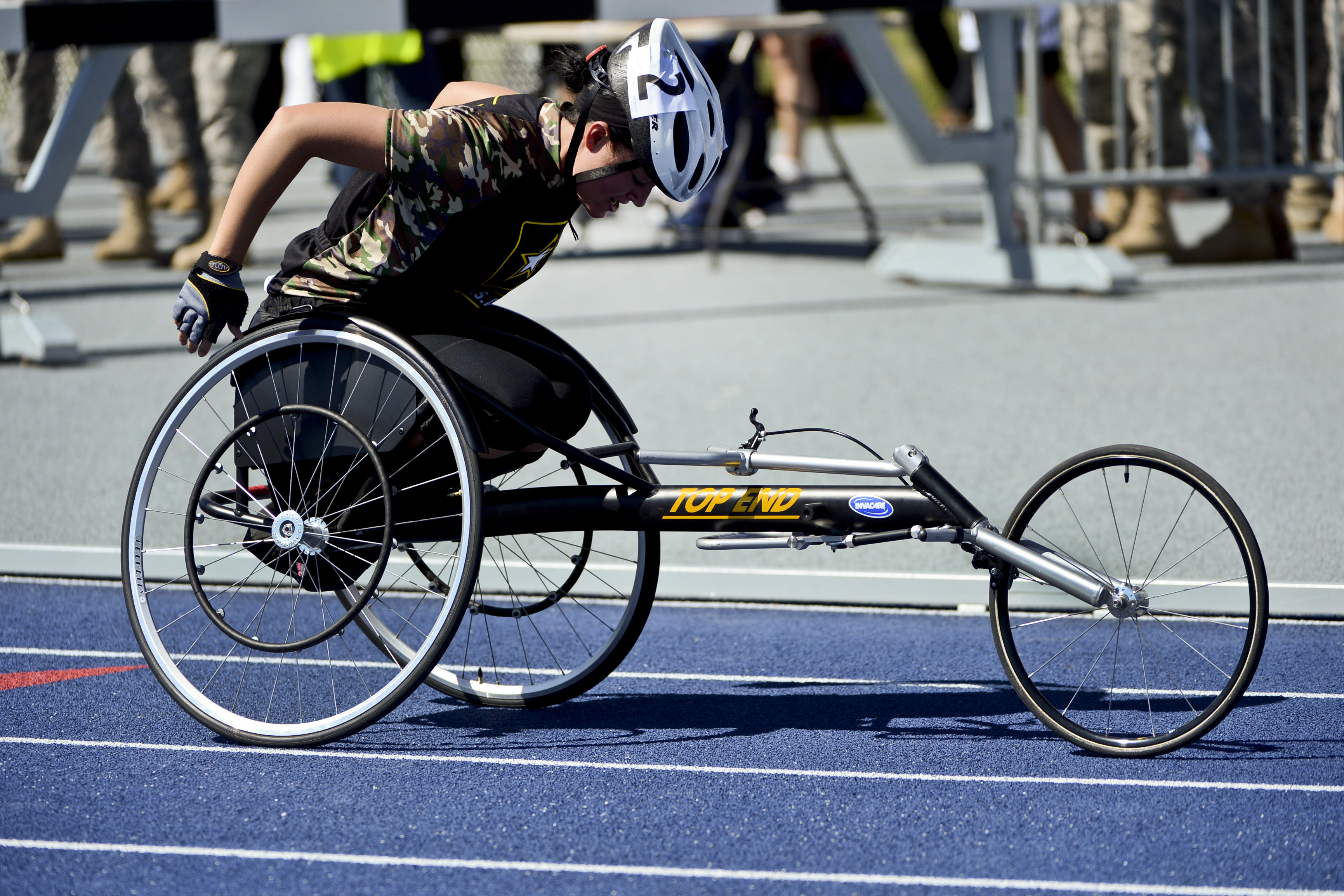 Army Spc. Elizabeth Wasil wins gold in the 1500 meter wheelchair race during the 2013 Warrior Games in Colorado Springs, Colo. Photo DOD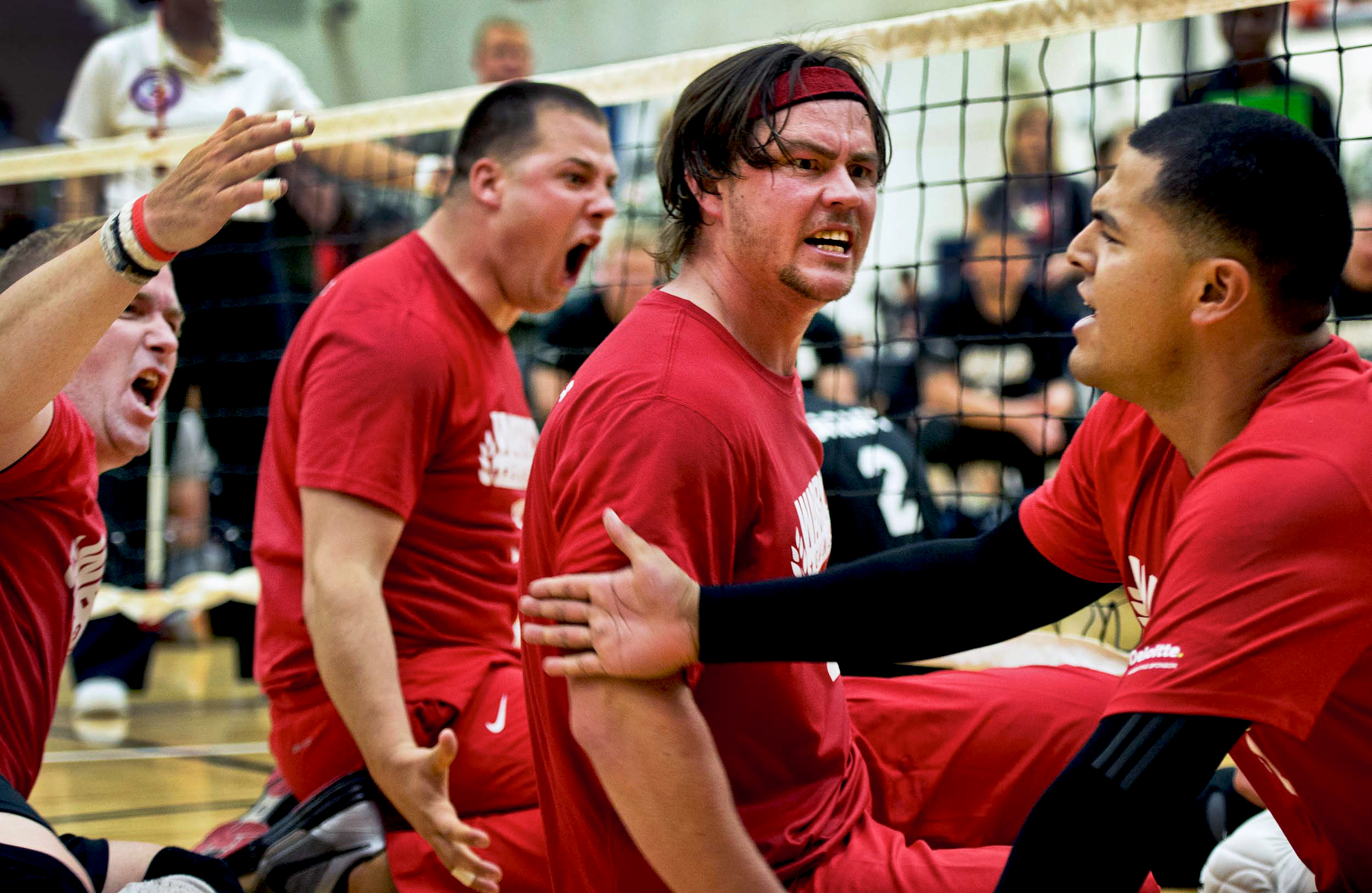 Marine Corps sitting volleyball teammates celebrate a hard-earned point against the Army during the sitting volleyball tournament during the 2013 Warrior Games.Photo DOD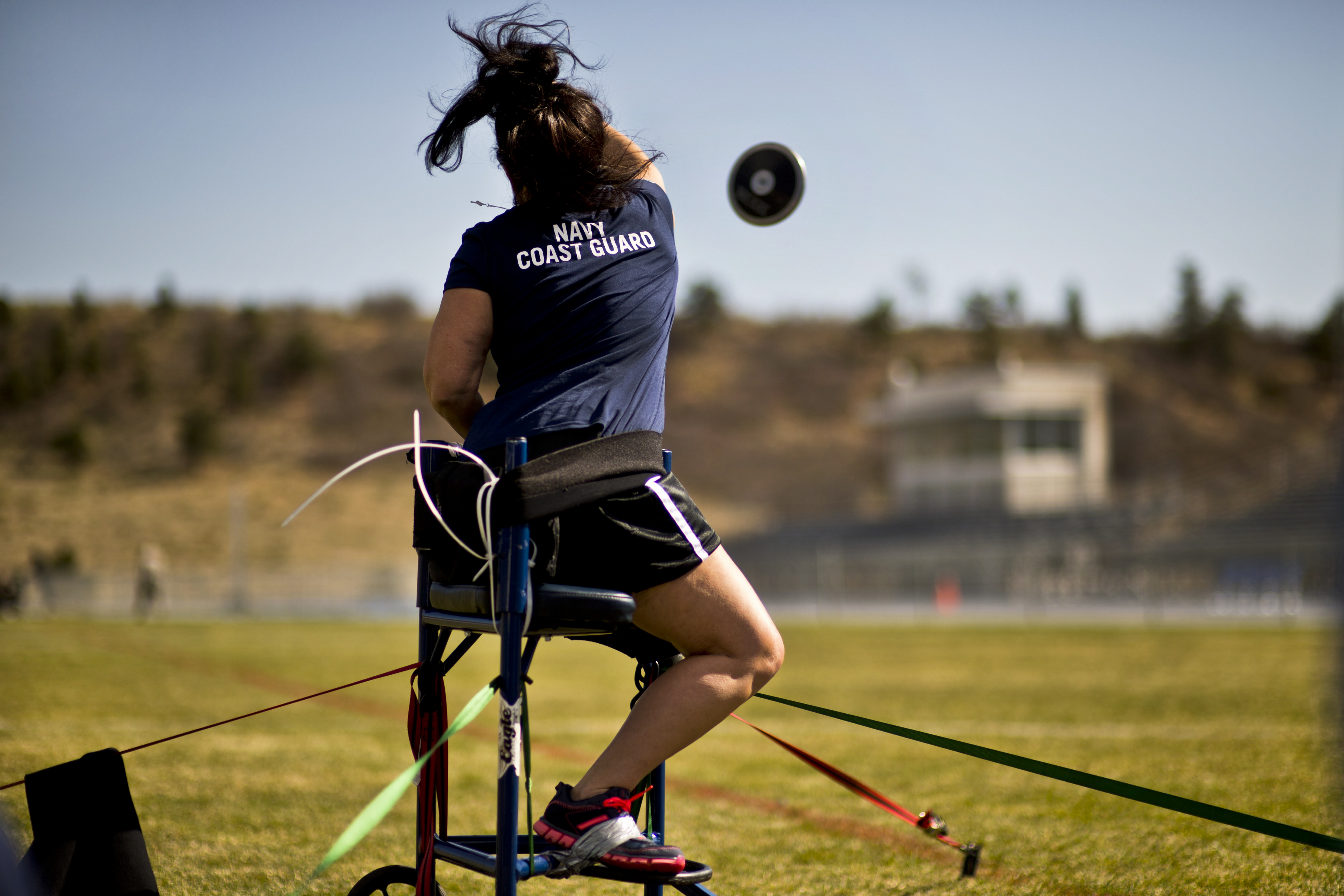 Navy Petty Officer 1st Class Linda Simpson performs a seated discus throw during a team Navy Coast Guard track and field practice at the 2013 Warrior Games. Photo DOD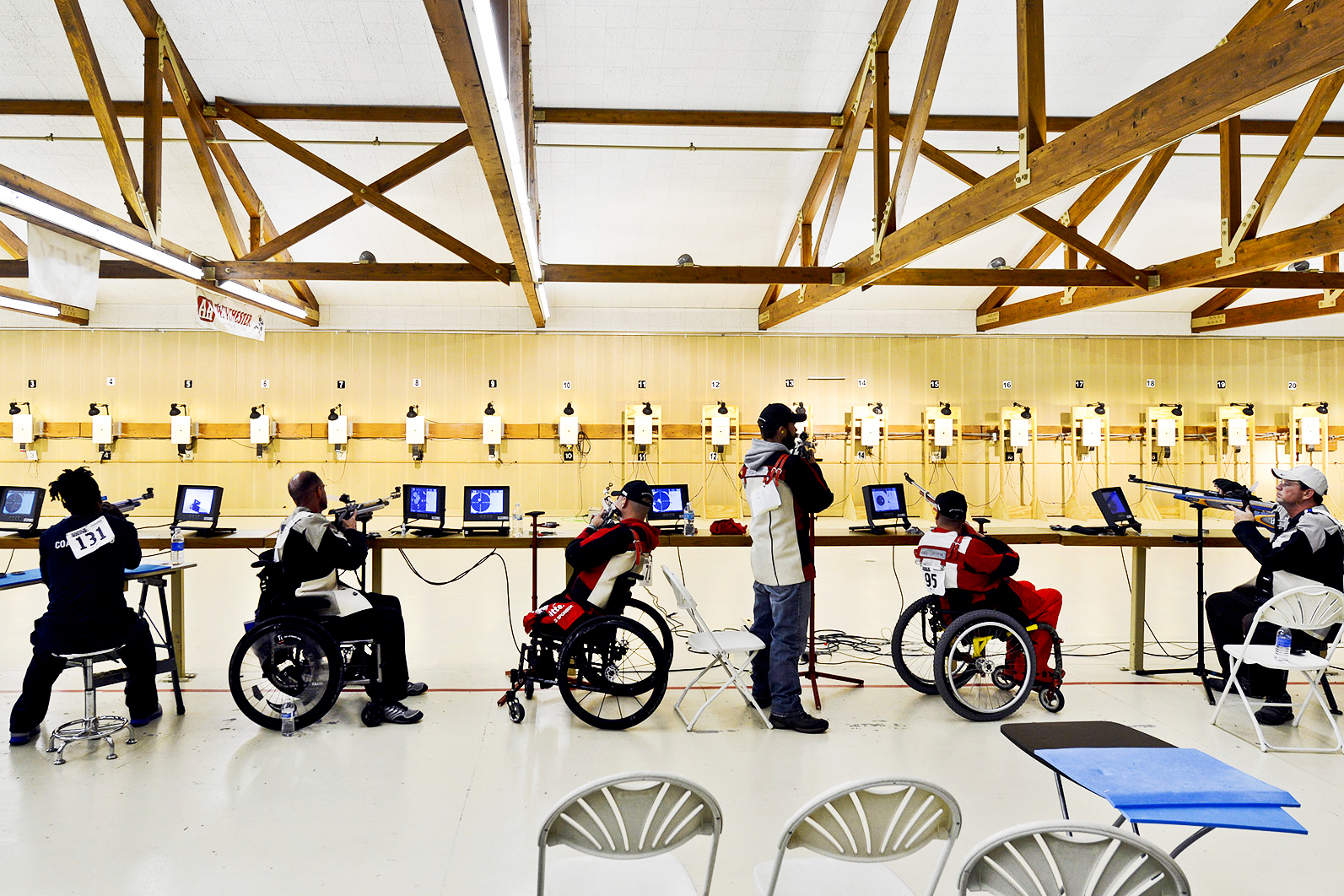 Competitors line up to fire air rifles during the 2013 Warrior Games at the U.S. Olympic Training Center in Colorado Springs, Colo. Photo DOD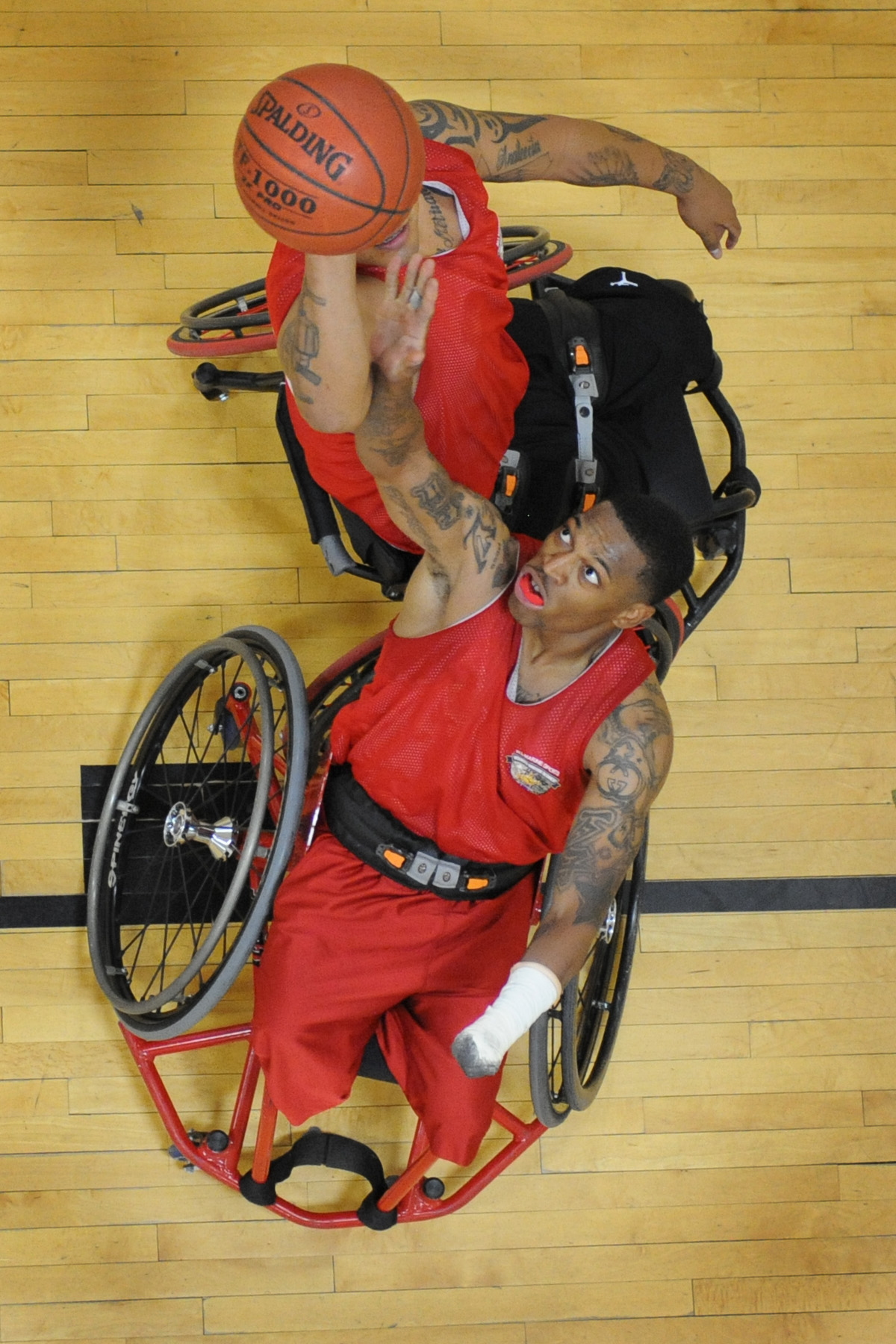 Marine Corps Wounded Warriors Regiment wheelchair basketball team in practice. DOD photo by Marvin Lynchard