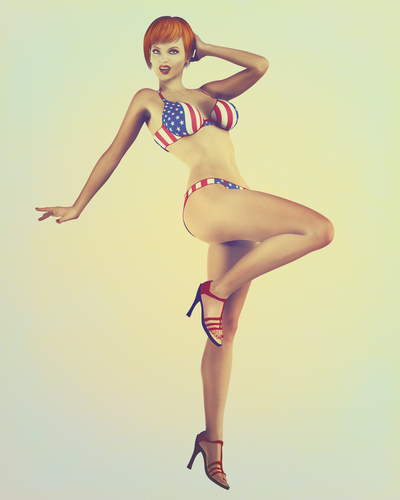 Pin-up girl image via Shutterstock

Drawings or photos depicting attractive women have probably been part of warriors' most prized personal belongings since times immemorial.
They accompanied our World War I Doughboys as folded, crumpled, black-and-white images into the muddy, stinking trenches in Europe during World War I.
They resided in footlockers, wall lockers and on walls of World War II barracks. They went with our soldiers into every battlefield in that war and they came to be known as those glamorous, all-American "pin-up girls." They were even artistically and imaginatively painted in various alluring poses on the noses of our bombers and graced the fuselages of other combat aircraft.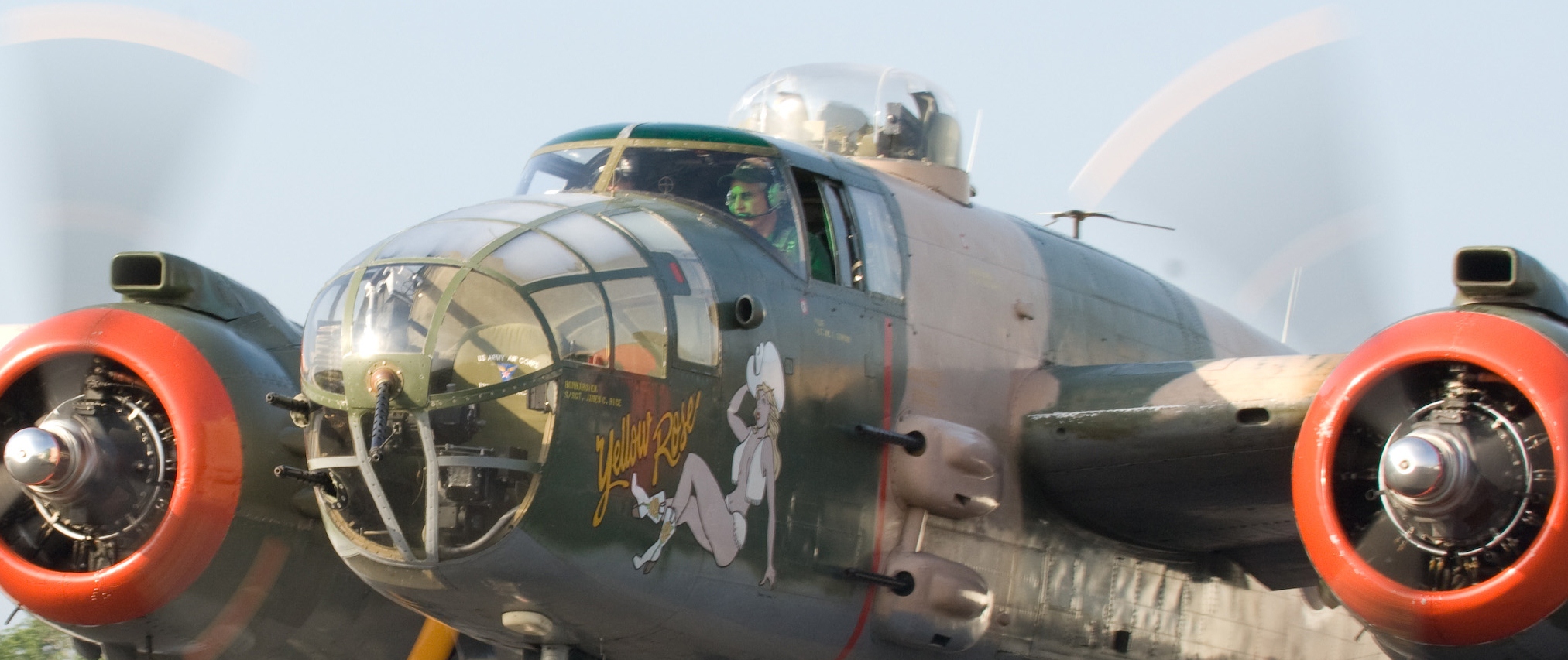 World War II "Nose Art" on the famous "Yellow Rose" B-25 -- U.S. Air Force photo
This tradition never changed, not in Korea, Vietnam, Iraq or Afghanistan. Only the medium changed, evolving from those black and white drawings and photographs to glossy, glorious, color photographs, posters and calendars and to the vivid images on the screens of our troops' laptops, iPads and iPhones.
The images of beautiful women have given our servicemen a distraction from the horrors of war, from the real possibility of death. They have eased some of the loneliness of being thousands of miles away from home, perhaps even provided a reminder of the "girl back home" -- of what home was.
Just to be clear, I am not referring to the obscene, explicit images that are demeaning to women.
I am talking about tastefully done -- perhaps a little risqué -- photos of beautiful models that will invariably draw admiring glances from our troops and put smiles on the faces of our military men at some far-away battlefield, in some remote post -- in some Veterans' hospital.
What if there was an organization that not only would publish photos of its beautiful models for our military and veterans, but whose models would also donate their time and energy making personal appearances at military installations and Veterans' hospitals to cheer our troops up, to lift up their morale? And what if the same organization would send hundreds of their collections of photos to our troops deployed overseas? Finally, what if such an organization would donate up to 100 percent of the proceeds from its sales of photos to charitable organizations that provide much needed services to injured veterans and their families?
Such an organization does exist and is called "Operation Calendar."
Operation Calendar has been publishing tastefully rendered calendars featuring a dozen stunning models for the past five years and is presently featuring its sixth annual fundraising calendar, "Camouflage 2012."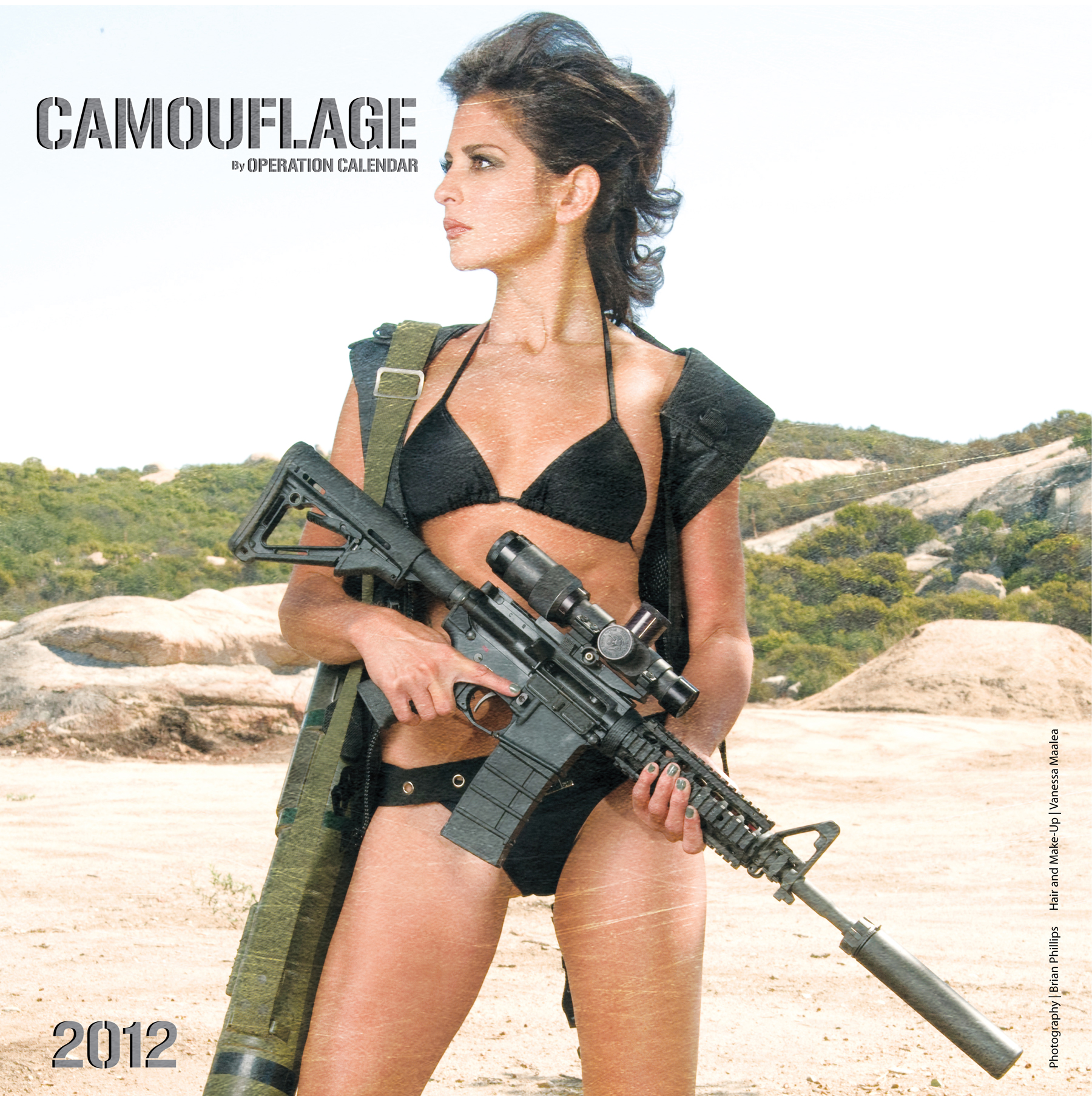 Photography: Brian Phillips - Hair and Make Up: Vanessa Maalea - Model: Melissa - Courtesy of Operation Calendar

Founded in 2005, the calendar is the brainchild of Italian model Manuela Mezzadri, who came up with the idea after conversations with veterans about the hardships that wounded veterans and their families can face when returning from the conflicts.
Mezzadri felt compelled to help and started Operation Calendar, a team effort where most of the artists and all the models volunteer their talent, energy, resources, and a tremendous amount of time to make the calendars a reality.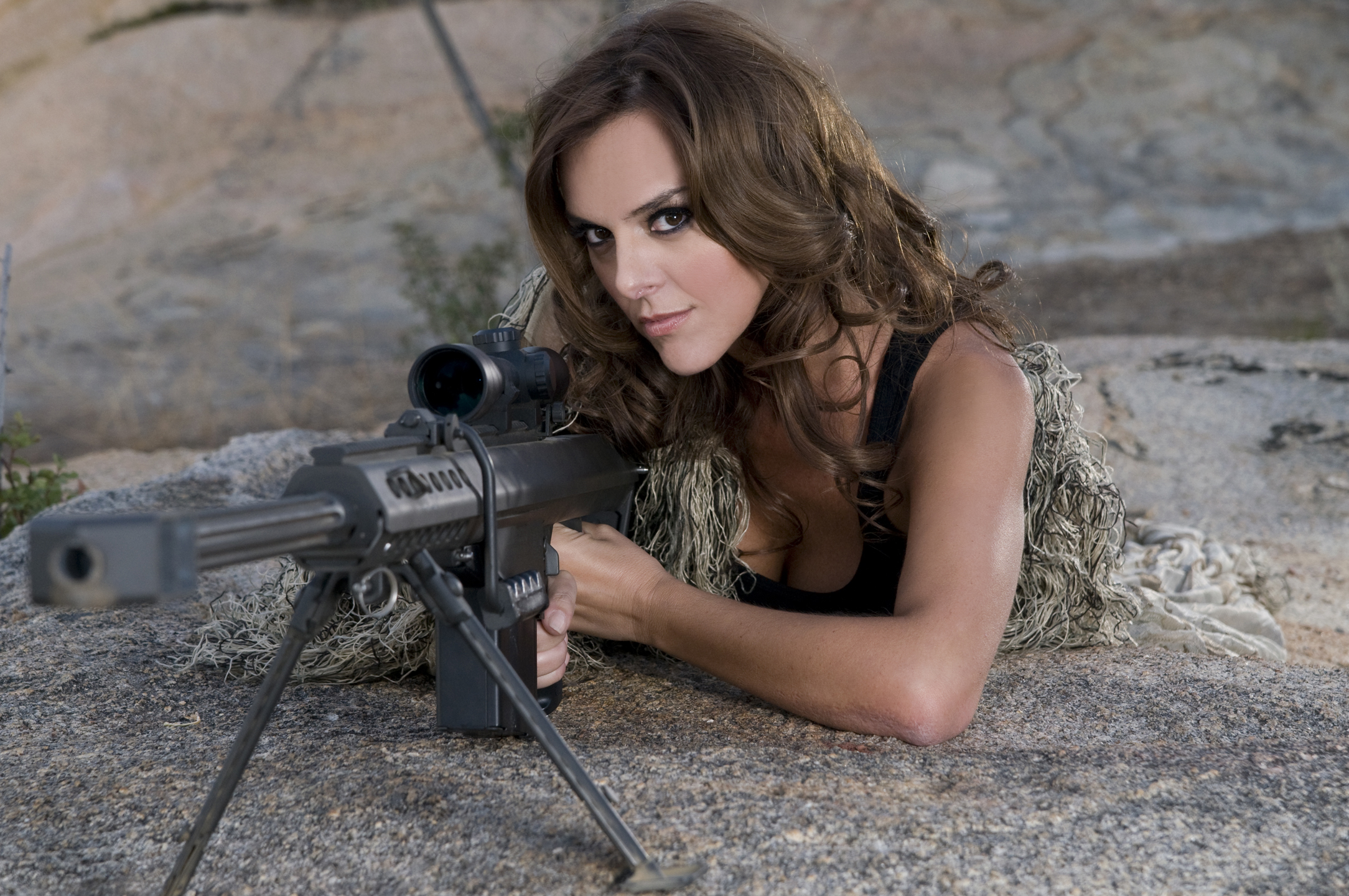 May 2012 calendar model, Manuela Mezzadri. Photography: Brian Phillips - Hair and Make-Up: Vanessa Maalea - Courtesy of Operation Calendar
Mezzadri speaks highly of the two foundations supported by the calendar sales proceeds and of Sandy Lehmkuhler, director of the Warrior Foundation and President of Freedom Station. Mezzadri says,
"I am very proud of [her], she makes such a difference for our wounded Warriors! She is the heart and soul behind the Warrior Foundation and Freedom Station was her idea, her dream, and she made it happen. Now our wounded Heroes have a place to call home while transitioning from military to civilian life. Some of our models -- and myself -- volunteer for the foundations and see first-hand the amount of work and time that Sandy and her team put into their cause."
But just how did yours truly, a 72-year-old veteran, "get involved" with such a gorgeous collection of young calendar models?
Long story:
As an avid reader and occasional contributor to the Stars and Stripes, I noticed a couple of weeks ago that topping the list of "most read" articles was "Former airman who posed for Playboy bares it all to help wounded troops," dated June 6, 2007.
Out of curiosity, I clicked on the link and was pleasantly surprised by what I read -- and saw.
As the title suggests, the 2007 article features attractive former staff sergeant Michelle Manhart, who was discharged from the Air Force after appearing in Playboy and who went on to pose for the calendars published by Operation Calendar. Manhart was on the cover of the 2008 calendar.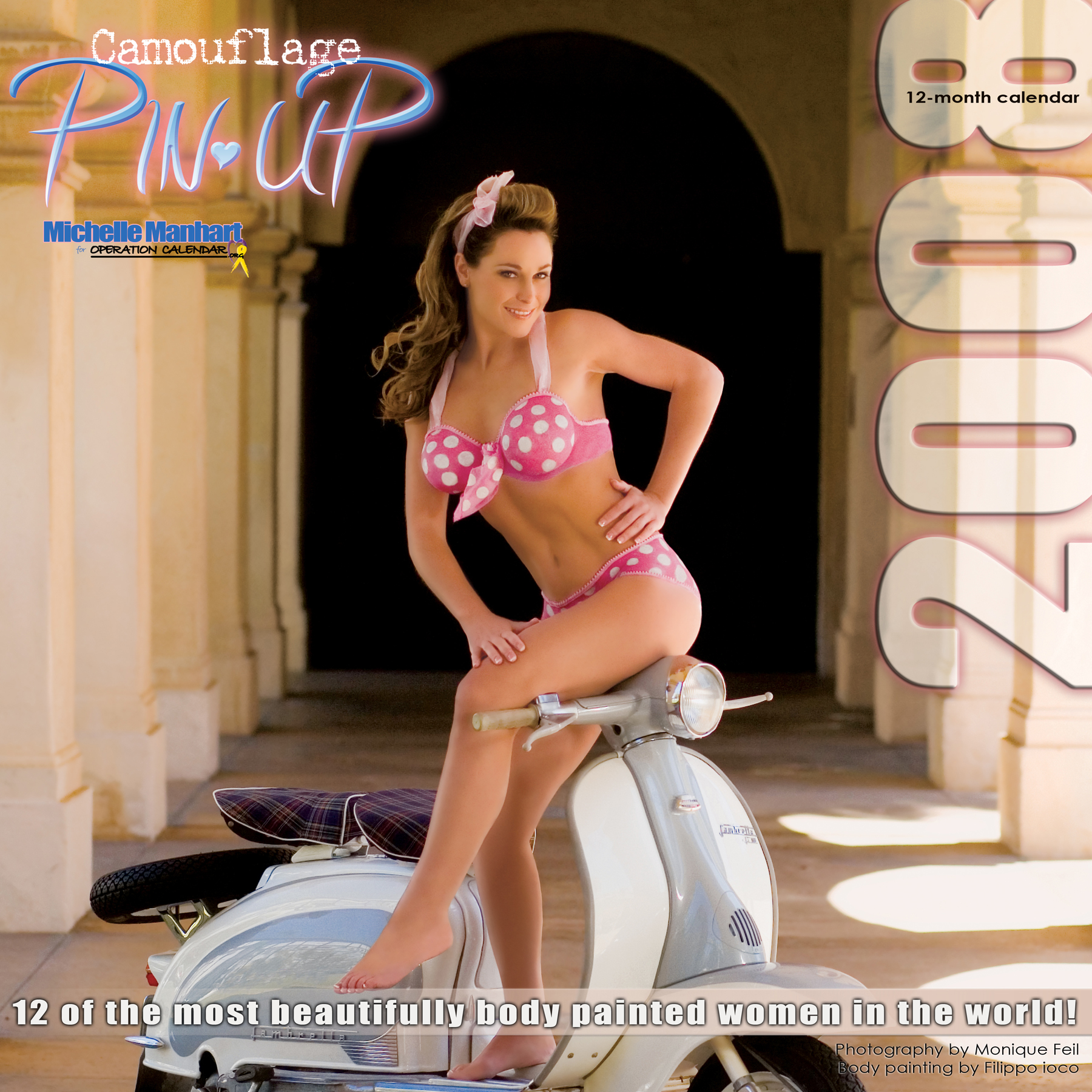 2008 Calendar Cover: Model Michelle Manhart - Photography: Monique Feil - Body Paint: Filippo ioco - Courtesy of Operation Calendar
At the time of the article Mezzadri called Manhart "an obvious choice for the calendar's cover."
"The fact that she has a military past and is a beautiful woman -- who else better than her knows the needs of the military and of wounded troops?" she said.
When I asked Mezzadri about the former airman, she said,
"Not only was Michelle beautiful and energetic at the photo shoots, but she also is 100 percent behind the cause. Her passion for the calendar and the cause showed -- she attended all the calendar events and brought a unique energy and enthusiasm that really made a difference."
Way to go, former airman Manhart.
Now the short version:
This septuagenarian (for our young readers, that is what a person who is 70 through 79 years old is called) still appreciates "pin-ups" -- including the modern versions -- but most importantly, I appreciate organizations dedicated to improve the morale and welfare of those brave troops who have sacrificed so much for all of us.
One of those organizations is certainly Operation Calendar.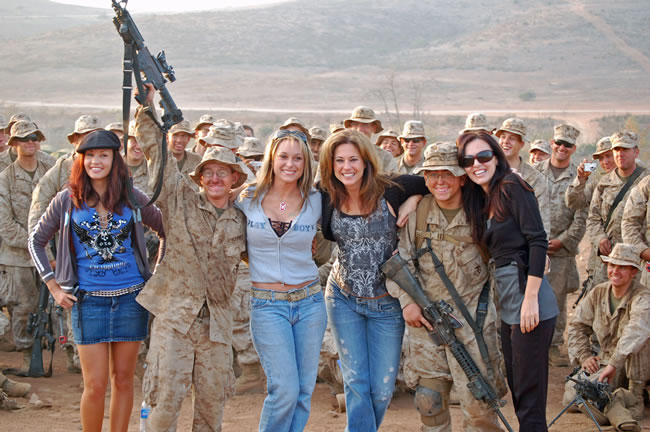 Operation Calendar® models with U.S. Marines "in the field" - Courtesy Operation Calendar
Please go to their web site, www.operationcalendar.org, see for yourself and buy a calendar. It is for a superb cause.