Because of their war-incurred illnesses, injuries -- both physical and mental -- and many other consequences of our wars and conflicts, for many veterans there is not much to celebrate on their Day.
But that should not keep us from remembering and celebrating their service, achievements, heroism and, certainly, their sacrifices.
I would like to remember and honor five veterans I have had the privilege of knowing. Two are still with us, three, sadly, no longer so.
World War II B-17 bombardier Major John Tschirhart who, while assigned to the 305th Bombardment Group in England, flew 35 combat missions over Europe bombing Nazi installations and strategic targets in German-occupied Europe. After -- as an Army intelligence officer -- rolling out onto the beaches of Normandy two days after D-Day, Tschirhart continued to meritoriously serve his country in Laos, Vietnam, Libya and the U.S.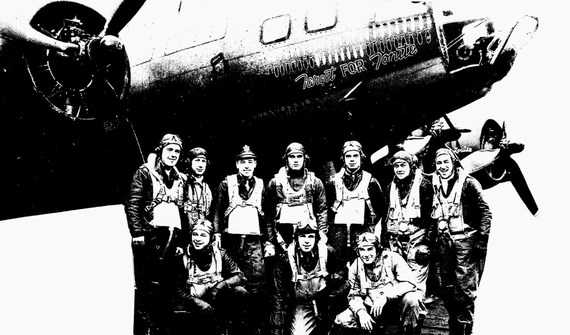 John Tschirhart bottom row, left (Photograph: Courtesy John Tschirhart)

John, now 93, lives in Austin, Texas, and continues his efforts to tell the world via the silver screen about his World War II experiences.
WASP Millie Dalrymple, who in 1942 answered our country's call for women pilots to serve at home in order to free male pilots to fight the war overseas. Millie was one of 1,830 applicants who were accepted into the program (the brand new, "experimental" Army Air Corps program called "WASP" for Women AirForce Service Pilots) and one of the only 1,074 talented women to complete the program and become one of the first women in our history to fly military aircraft.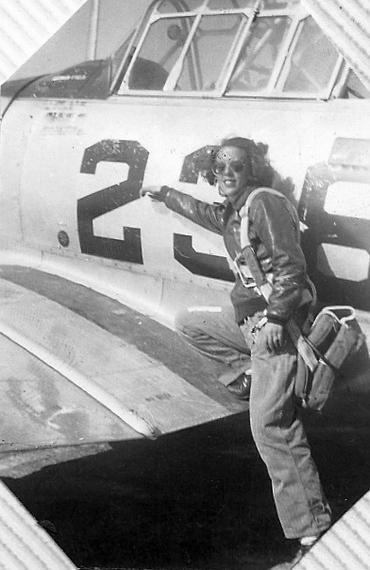 Millie climbing aboard her AT-6 (Photo courtesy Millie Dalrymple's family)
She went on to fly an amazing number and variety of military aircraft, including B-17s, C-45s, BT-13s, AT-6s and the venerable B-24 "Liberator" bomber.
After decades of the government inexplicably ignoring the WASP and its heroic women, in 1977 President Jimmy Carter signed legislation granting the WASP corps full military status for their service and, in 1984, each WASP was awarded the World War II Victory Medal and many of them also received the American Theater Ribbon/American Campaign Medal for their service during the war.
Finally, in 2009, Congress was pressured into granting the WASP the Congressional Gold Medal and in March 2010, Millie Inks Dalrymple, along with approximately 200 surviving of the WASP corps, traveled to the U.S. Capitol to accept the Congressional Gold Medal, a well-deserved and long overdue honor for their distinguished and trailblazing service during World War II.
Long time Austinite and friend Millie (Mildred Inks Davidson Dalrymple) made her "final landing" on Wednesday, Nov. 14, at age 92.
Marine Lt. Col. Earl Charles "Charlie" Rodenberg who served his country with distinction for 24 years as a combat naval aviator, including in Vietnam and during Operation Desert Storm and who went on to earn the Air Medal with 25 "Strike/Flight" awards for heroism and meritorious service flying many helicopter rescue and attack-bomber combat missions.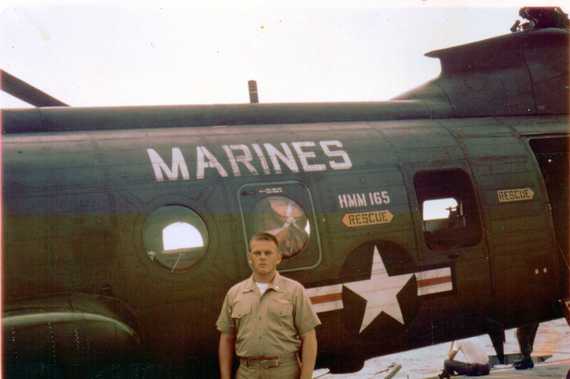 "Charlie" Rodenberg in Vietnam. (Photo courtesy Rodenberg family)
During one of these helicopter medevac missions in Vietnam in 1971, Charlie, risking his helicopter and his own life, extracted a badly wounded Marine through the dense jungle canopy braving sniper fire and sped him to lifesaving medical treatment.
The Marine, Michael Beggs, a Marine Infantry Officer at the time, would eulogize Charlie at Charlie's "Celebration of Life Service" in Austin 40 years later. Charlie, our good friend and neighbor, was only 65.

U.S. Air Force Master Sergeant Juanyta D. Ortiz (now Janie Johansen) who in December 1999, was flying over Kuwait in a C-130 in support of Operation Southern Watch when the aircraft accidentally impacted the ground and became airborne again but only after suffering severe structural damage that included the landing gear punching through the floor of the aircraft and injuring dozens of passengers, several fatally.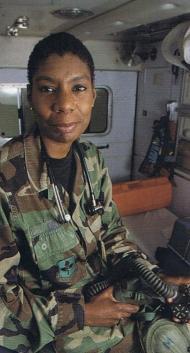 MSgt Ortiz in 2000. Photo by USAF Staff Sgt. Steve Thurow
Ortiz, "distinguished herself by heroism involving voluntary risk" when she, with complete disregard for her own safety and despite a large hole in the fuselage where she was working, immediately used her aeromedical skills to help the injured passengers. Janie, now a grandmother and an active community member and volunteer in Austin, chalks her performance that night in Kuwait to "just doing what she was trained for." However, the U.S. Air Force thought that Ortiz did more than just answer the call of duty and awarded her the prestigious Airman's Medal -- one of the highest military decorations for heroism involving risk of life.
Finally, Officer Candidate School (OCS) class mate and friend, Air Force Captain James F. Ray, who, on June 5, 1969, in the middle of the Cold War, took off from Shemya Island, Alaska, as a Navigator aboard a Rivet Amber RC-135E aircraft -- a specialized, one-of-a-kind electronic intelligence, surveillance and reconnaissance aircraft.
Shortly after takeoff the aircraft reported extreme structural vibrations and directed use of 100% oxygen. That was the last communication. No traces of the aircraft or 19-man crew -- including Jim Ray -- were ever discovered.* Jim was 32 years old. His story is still to be written.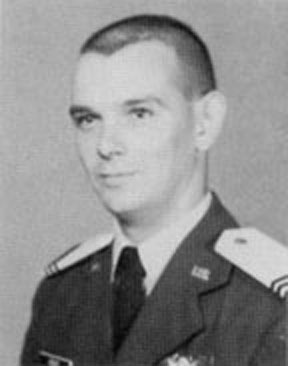 Capt. James F. Ray as an Officer Candidate in 1962

==
* From the National Museum of the USAF's "Big Safari Memorial dedication" publication:
We are eternally grateful to those who have paid the ultimate price, and to their families, whose hearts have mostly deeply felt their loss.

Emboldened by resolute patriotism, these honorable flyers bravely accepted the opportunity to serve their nation. Their roles and missions required the utmost secrecy for national security and operational success. Thus their triumphs often went unheralded or unaccredited. Yet, they remained committed to duty. Likewise, we remain committed to their memory and legacy.
Lead Image: Department of Defense