It has been almost 70 years since the end of World War II, a devastating, bloody war that claimed an estimated 45 - 60 million lives, including the lives of 400,000 Americans.
Many of our troops kept notes, diaries -- some pithy, some very meticulous -- wrote letters, drew sketches and kept other accounts of their struggles, suffering and sacrifices, but also of their moments of triumph and even the off-chance romance.

One such veteran, World War II B-17 bombardier John Tschirhart, is now using his war notes and memories to try to make a movie about his World War II combat and romantic experiences.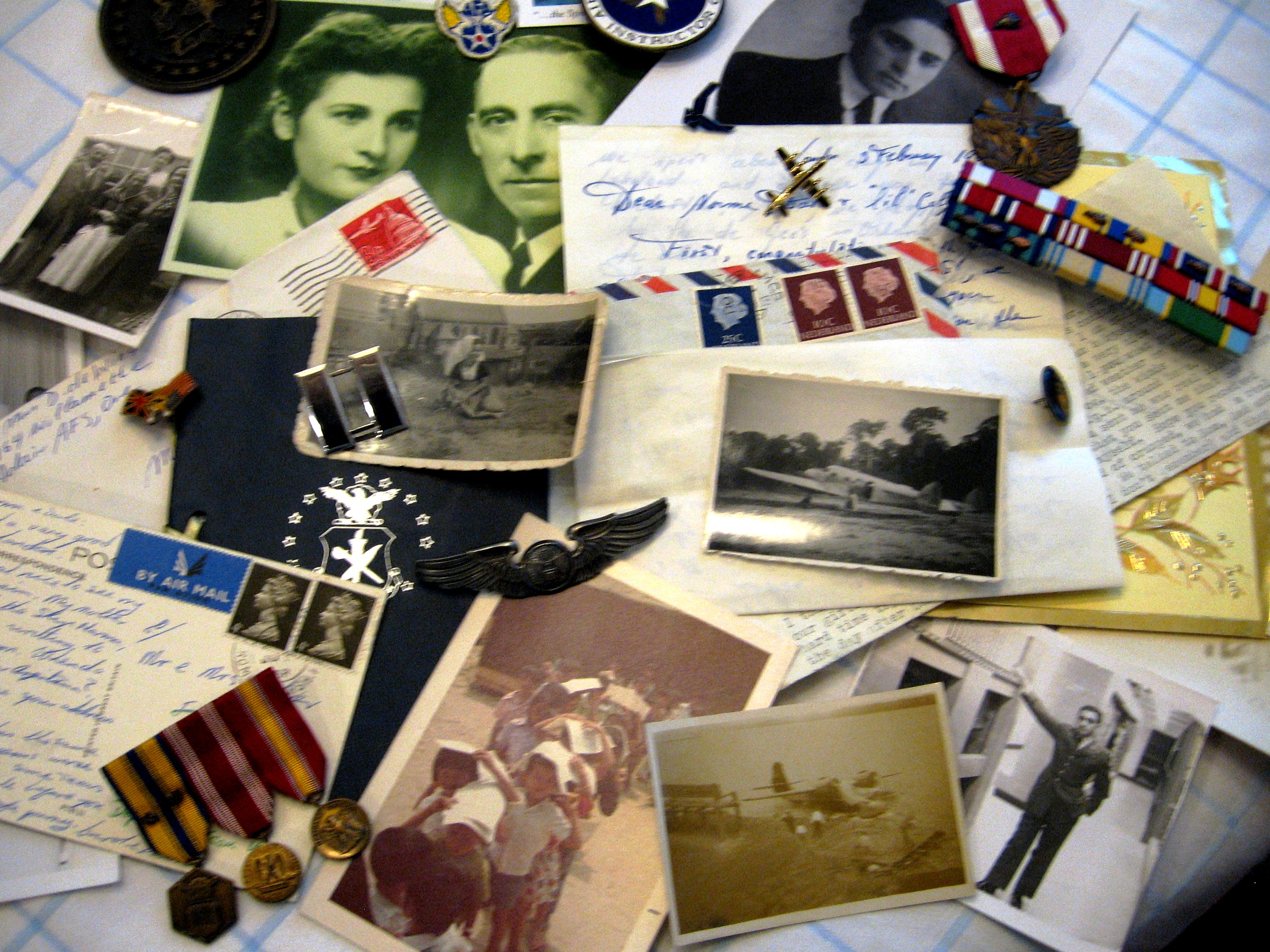 Even our American Prisoners of War (POWs) who languished in Nazi and especially in Japanese* POW prisons, concentration and death camps under the most harrowing and inhumane conditions miraculously managed to record in some fashion or another the unspeakable atrocities and dehumanizing they experienced in captivity and also their incredible courage and resilience, their patriotism, their will to live and their own dignity and humanity.
It is in large measure because of such notes, diaries, letters and personal recollections that great writers have been able to bring to us in painstaking detail the heart wrenching and yet soaring stories of our World War II heroes' suffering and survival.
While there are many such stories, two that immediately come to mind are Laura Hillenbrand's magnificent Unbroken and the gripping Tears in the Darkness: The Story of the Bataan Death March and Its Aftermath by Michael and Elizabeth M. Norman. Should you decide to read them -- I hope you do -- I highly recommend that you keep a box of tissues nearby.
It is likely that we have already heard firsthand from our World War II veterans most of the stories from that dreadful war and that we may not hear many more new ones as these heroes are leaving us at an alarming rate of 800 to 1,000 each and every day.
Amazingly, we are still discovering, uncovering and literally digging out of walls notes, diaries, letters and photographs -- sometimes a "trove of letters and other memorabilia" -- that allow us to fill in our mental painting of our World War II GIs.
In a recent Detroit Free Press article by Megha Satyanarayana we learn of one such find.
According to Satyanarayana, a Detroit couple uncovered "a bag of love letters, photos and other mementos" in the wall of their home while doing some remodeling.
The bag and its contents belonged to Stanley Gargas, a young, World War II, U.S. Army ambulance driver in Europe who had lived in the house with his wife "for decades" before the new couple moved in.
In addition to love letters, the bag contained Gargas' discharge papers from the Army, other documents and many photos.

"Gargas posed on a beach like a boxer and standing with a woman on each arm. Other photos showed him with a woman named Violet, whose cards from Gloucester, England, expressed her love. There also were letters from another woman in Britain named Pat," says Satyanarayana.
Gargas was only 19 at the time and apparently was able to enjoy the European scenery whenever his duties permitted him.

According to the article, Gargas met the former Sadie Keteian -- his future wife --in Detroit after the war. They married in 1956.
The couple who discovered the letters have searched for the Gargas family -- the Gargas apparently had no children -- and learned that Stanley Gargas died in 2004 and that his wife, Sadie Gargas, had gone to a nursing home.
Eliza Sorise-Sawyers, who with her husband found the mementos, explains to Satyanarayana the need to find surviving loved ones: "There's this sense of honoring the people who lived here before us... If someone had found a package of things belonging to my grandmother, I'd hope they'd look for me."
Austin, Texas resident Francie Wayland knows very well about this need, about this "sense of honoring the people who lived before us." She came upon a small World War II diary several years ago. The diary belonged to a Cpl. Henry S. Nowak. Wayland did everything in her power to locate family members who would want this treasure -- to no avail.

Wayland says, "I held this diary like a gem in my hands for years waiting for someone who loved Henry's story as much as I did; who would appreciate his service as much as I did."
Eventually, a friend passed the diary to me.
In an article this past Veterans Day I wrote:
"I feel very fortunate and honored to hold this small piece of history in my hands. The diary is old and very worn and I have been very carefully turning its pages trying to imagine the sacrifices our World War II heroes, including Cpl. Nowak, made for freedom's cause 70 years ago."
And I added, "While I want to share with our readers Nowak's precious words on this Veterans Day, it is my hope that his story will reach his survivors so that this soldier's diary can also finally come home -- as is the hope of the person who first came across the diary and of my friend who gave it to me."
Thus far, we have not had success. But Francie Wayland continues her quest. She says:
"I have no idea why but I don't want Henry or his service forgotten. I have been telling his story for years. People have gone and left flowers on his headstone. His family, for whatever reason, has chosen to forget him but I have not and you have not and I think he will live on in the retelling of his story. Maybe a grandchild will want it."
* In a comprehensive study of POW statistics done for the Veterans Administration, Dr. Charles A. Stenger, American Ex-Prisoners of War Association, states that from the 27,465 U.S. military personnel captured and interned by Japan, 11,107 died (more than a 40% death rate).
Image is courtesy the author.