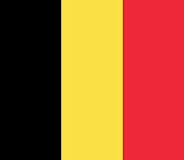 The last time the United States played Belgium was in a friendly match last year when Belgium beat the U.S. 4-2.
Since then, Team USA has come a long way and will be facing "now-dangerous" Belgium Tuesday, this time in a World Cup Round of 16 game after reaching the knockout stage in consecutive World Cups for the first time in the team's history.
Statisticians, experts and pundits are trotting out their match-prediction algorithms, oracles, canaries, camels, kangaroos and all kinds of other prognosticators to predict the outcome of this important match.
One algorithm gives the U.S. "about a 42 percent chance of winning a knockout-stage game against Belgium based on each team's SPI rating as of Thursday morning," so the U.S. team is a bit of an underdog.
As to the chances of winning two knockout-stage matches and advancing to the semifinals, the chances drop to 13 percent and the "probability of winning the World Cup is only 1.2 percent -- although those odds are up from just 0.4 percent before the tournament began," according to FiveThirtyEight.com.
Minuscule probabilities?
Don't tell the U.S. team that.
Our players are are so pumped up because of their success -- and luck -- so far and are so boosted by the tremendous enthusiasm and support of their fans back home -- notwithstanding some partisan denigration of their sport -- that their coach, Jurgen Klinsmann reportedly has advised his players to change their return flights from Brazil until after the World Cup final.
"Jurgen has been nothing but positive. He's telling us, he's telling our families to change our flights to July 14th, 15th, because we're going to be here until the very end," said the center-half [Omar Gonzalez].

"So that just speaks volumes to how positive he is, how much he believes in this team, and obviously it trickles down to all of us.

"That means that we're all as confident as he is, and that we all believe in this team. We plan on being here a few more weeks," added Gonzalez.
One commentator, even more optimistic and certain than coach Klinsmann, predicts that the USA will beat Belgium because:
1.The U.S. defeated Ghana, who had knocked the USA out of the previous two World Cups.

2. It took the best player in the world more than 90 minutes of play to finally figure out a way past the USA defense, and even then, it only resulted in a draw for Portugal.

3. Without Altidore, who is expected back from injury for the Belgium match, the US only lost to top ranked Germany by one goal during group play.

4. Captain America, Clint Dempsey, may be battered and broken, but cannot be stopped and will capitalize on any Belgium mistake at the defensive end.
Timothy Rapp at bleacherreport.com breaks down the key factors for both sides, starting with who is healthy and who is not, on both teams -- a worthwhile read.
Even the usually sedate Wall Street Journal seems to have been caught up in World Cup excitement, posting a couple of fair and balanced videos on "Can Team USA withstand an assault from the energetic Team Belgium?" and on how Americans are watching the World Cup games but, more enlightening, who these Americans are. Not he hooligans, not liberal deadbeats nor "the poor man and poor woman" as ascribed by some, but rather "a lot more affluent than the population as a whole... households earning more than $100K a year... doing their shopping at Nordstrom, Neiman Marcus, Saks," according to the Journal.
And guess what, that news network where much of the soccer-World Cup bashing has been taking place, Fox, appears to be "the biggest beneficiary of soccer's growing popularity in the U.S... which has sealed up the rights to the next two World Cups...[and] will pay an estimated $203 million for the 2018 World Cup, according to David Bank, an analyst at RBC Capital Markets, a huge jump from the $55 million ESPN is paying for this tournament."
Just another "sign of the nation's moral decay."
Good luck to Team USA this Tuesday against what must be Belgium.