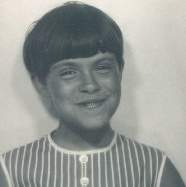 A new generation of kids isn't likely to be inspired to see the world, as I was, from watching or reading The Adventures of Tintin. The movie by Steven Spielberg and Peter Jackson -- just as the books it's based on -- hasn't garnered much interest by American audiences. That's too bad as both could possibly spur people to travel more.
Growing up as a French-Canadian, I was lucky to be exposed to Tintin comic-style books from an early age. I couldn't wait to grow up and be just like him -- a news reporter and world explorer. Living in a northern Canadian town of 5,000 before the age of cable TV and the Internet, I was able to travel the world along with him: China, the Middle East, South America, Africa, Egypt and all over Europe.
Belgian author George Remi, known by pen name Hergé, knew how to draw in readers starting with colorful covers that never failed to make my pulse race. Tintin and his faithful companion, Milou the dog, were always front and center on the cover. But the background images were truly intriguing: atop a camel surrounded by sand dunes, inside the Egyptian pyramids, in the African bush, floating down the Amazon River, and in front of a black Chinese dragon on a striking red background. Who wouldn't want to go there?
I truly believed, despite everyone's ridicule, that one day I would see all these settings for myself. Forty five years and 55 countries later, I still remember the colorful covers when I visit these countries and part of me still searches for Tintin in the crowds.
A Few, uh, Caricatures Thrown In
Hergé, according to his biographers, took great pains in researching the areas of the world he portrayed. Not surprisingly, his stories and the depiction of the characters within them reflected his upbringing as shaped between the two World Wars. At a minimum, he showed few women, they were given no important role, and so provided we girls with little in the way of inspiration.
At worse, Hergé represented anyone with a racial, cultural, political or religious background different from his own as villains in various models: Africans with big rubbery lips, Arabs with large hooked noses, atheist Bolsheviks, and greedy Jews. If they weren't evil, they were at least idiots who required the help of Tintin's team to sort out their problems.
Despite the lack of female role models, countries fraught with dangers, and the illustration of wicked foreigners out to harm good, white men, I -- in my youthful naiveté -- still managed to see past the author's weaknesses and dream my travel dreams. I saw beyond the limitations of the author's mind and found inspiration for life-changing experiences I would make come true.
I would be the first female Tintin and, like him, would manage well despite great odds. But, unlike him, I would find the good in the foreigners who crossed my path. What I learned from Tintin is that my own sense of adventure and imagination were all that was needed to realize my dream of seeing all the countries of the world. Whether or not the books or movie do it for you, find your own personal Tintin that will inspire you to travel.